Green is the color of nature and we are all surrounded by this color. Scientifically, viewing greenery in morning is good for the eyes as well. In fact we all know the slogan for planting, go green and so on. Actually, as the nature has filled our live with this eye-catching and refreshing color, cartoon makers did the same!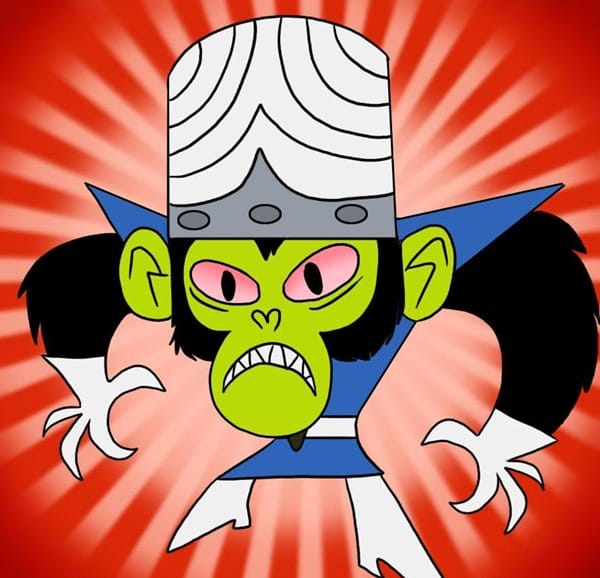 Have you ever thought of most famous green cartoon characters that you are watching now or may be few years back.Yeah! You are passionate for colorful cartoons? If yes, then this is the time to brush up your memory. Let's get started!
Most famous green cartoon characters
You might think of which character should be considered in this list? Well, if you choose a character who owns green color all the time(Teenage mutant ninja) then you must consider that one who just transforms himself in need(Hulk). However, if you want to beautify your desktop background, why don't you check out hulk wallpaper, so u can make green it as well.
Hulk: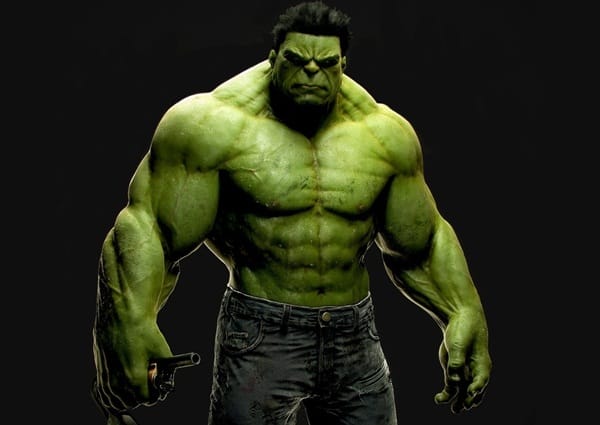 This must be on the top of the list. Hulk is one of the most devastating and powerful character and he got a huge fan following either it's about cartoon hulk or in movies. As mentioned above, hulk is the character transformed from a normal ordinary human. Want to see hulk? You just need to make him angry and Boom!!
Poison Ivy: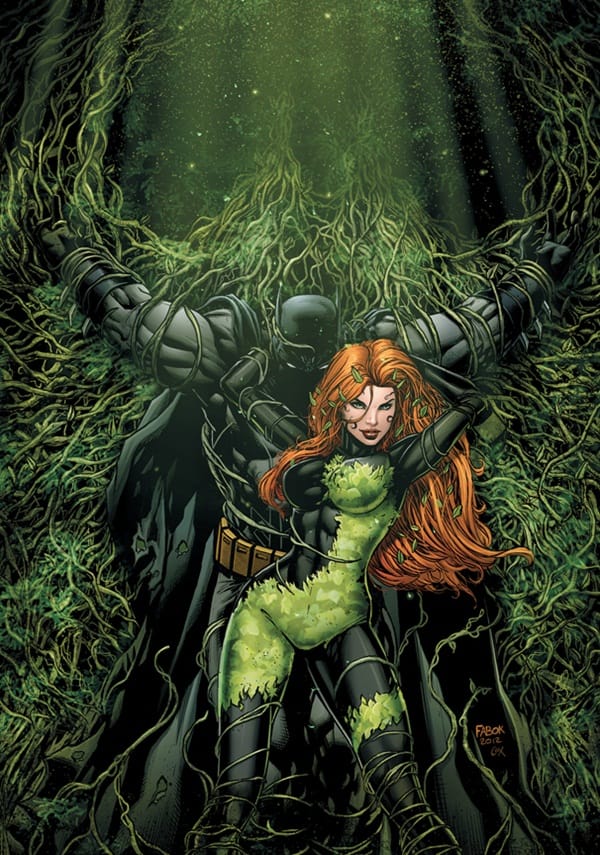 She is sexy and dangerous and belongs to villain category. You might have seen her with batman, well she always wants to kill or harm him. First she appeared in DC comic books and later seen in various television series. If you make a list of sexy cartoon characters, this poisons lady can compete anyone.
TMNT: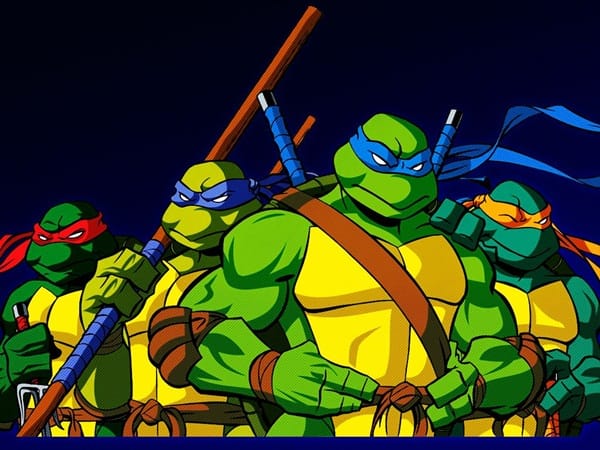 As you know TMNT stands for teenage mutant ninja turtles and it's a group, fantastic team and brave fighters. All of them are green in color, the overall look, not even the body color but also the attire. Sometimes, it's not easy to recognize a particular character as they are all same in looks. These ninjas are popular among youngsters, so people want to get TMNT tattoos.
Toad: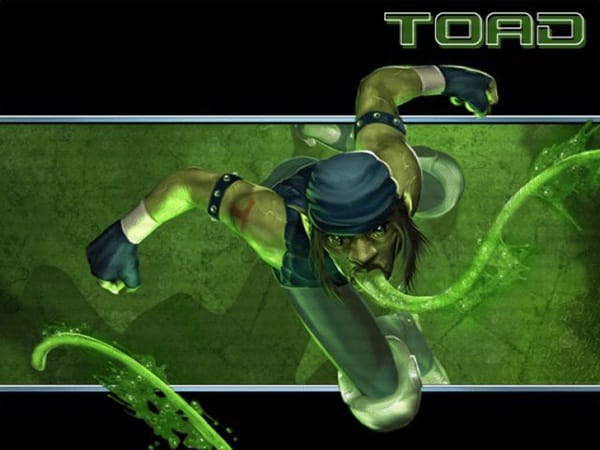 This green man belongs to X men team, not the good ones but the villains. Yes, he is one of the pet members of magneto and as he got a name 'toad', he is capable enough to move out his tongue and can catch anything, actually destroy anything.
Mask: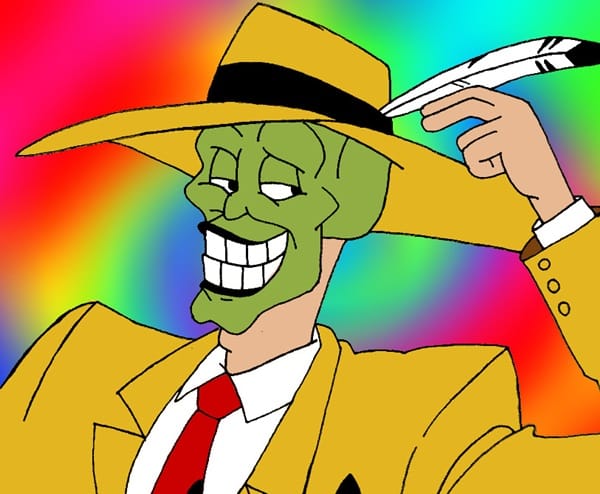 Yeah, here he comes! Mask is an amazing character with superfast moving speed, sexy, funny, intelligent and creepy activities as well. However, his overall body is not green but the only face as he masks his face with a wooden frame that he found somewhere.
Jojo Mojo: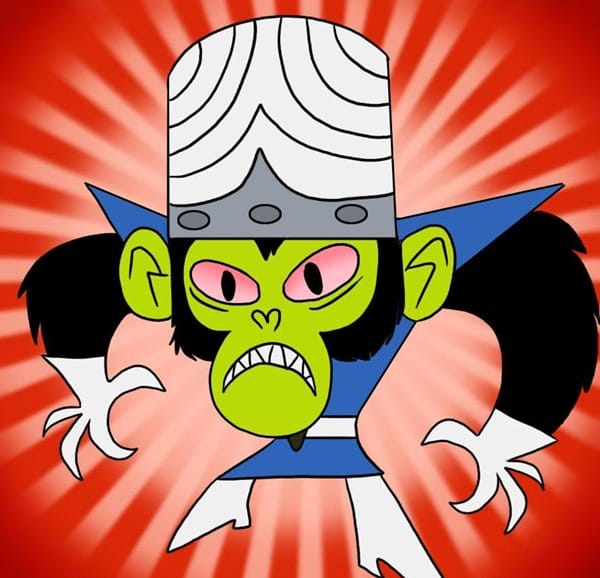 This monkey is genius and wants to rule world, so he always got a plan to destroy everything stands against him. But, we should not be worried about him, PPG (Power Puff Girls) are always there to defeat him but he is hard to beat sometimes.
Mike Wazowski: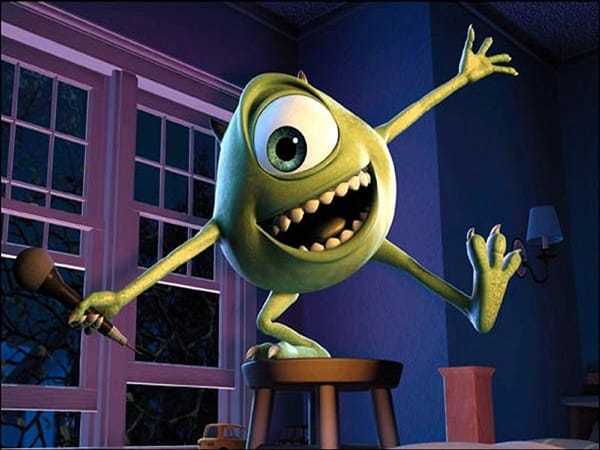 He belongs to 'Monsters, Inc' movie which was released in 2001. As you are watching his pictures given below, what you think about him? You might think he is sweet and cute, well, he is monster! Yeah, though mike is romantic person as well.
Green Goblin: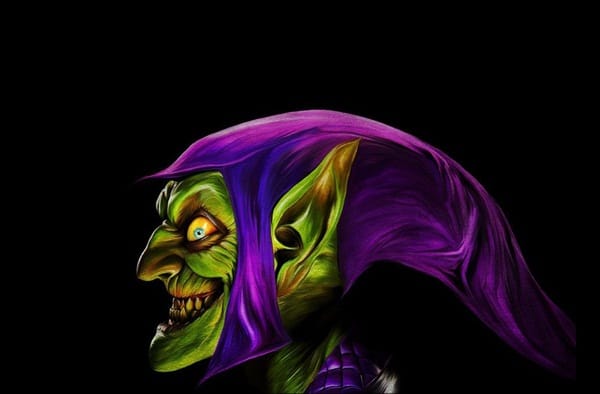 What a name it is! And do you know he is a fantastic villain yes, actually this name is alias for many villains of cartoon comics and animated characters. But this time we are talking about the one you might have seen in the movie, 'The amazing spider man'. Why don't you check out spiderman tattoos?
Marvin: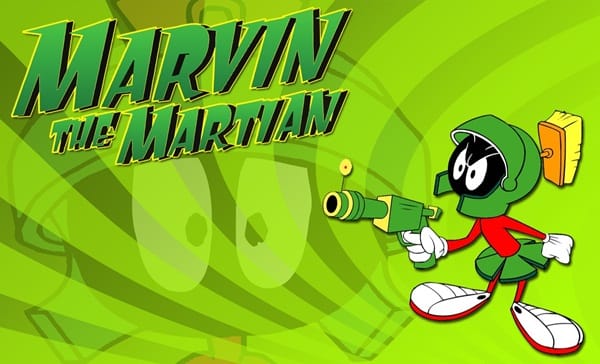 This character belongs to newspaper comic strip started in 1982. The story describes his life with his parents and cousin. Any guesses how old he is? Well. He is just a two year baby boy.
Maleficent: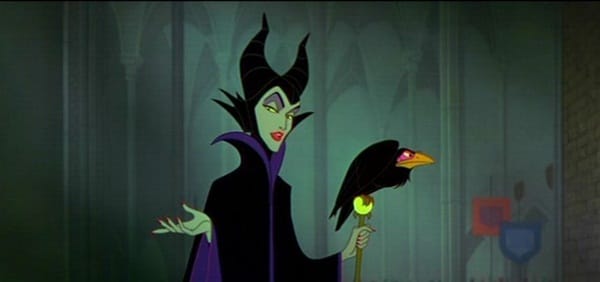 You must call her, 'Mistress of all evil' and animator made her so impressive as a green colord skin and sinister looks. She is really damn harmful for anyone.
Shrek: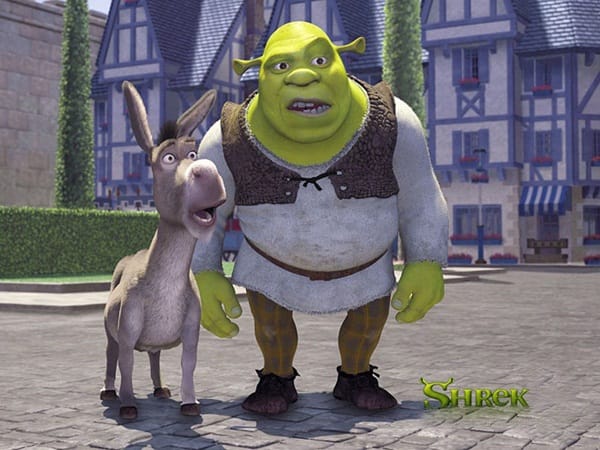 It's actually a name of animated movie based on fantasy-comedy niche. And the main lead character, 'Shrek' is an ogre. This green guy looks cool with a donkey in movie.
RipJaws: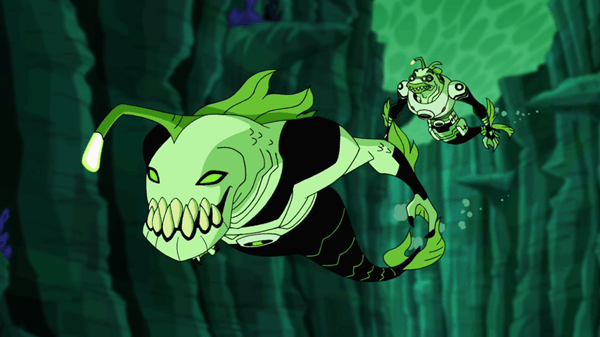 This is an alien and is one of the powerful aliens from Ben10 series. Ripsjaws is actually an aquatic animal and a damn fast swimmer.
The Chameleon: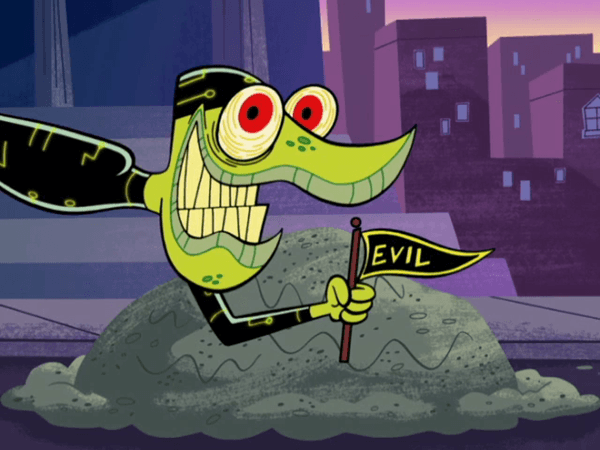 You better know he can disguise himself in any form using his transformation dress and an antagonist in Tuff puppy. Based on his climbing ability he got an nick name or you can alias, weird lizard man.
Goblin King: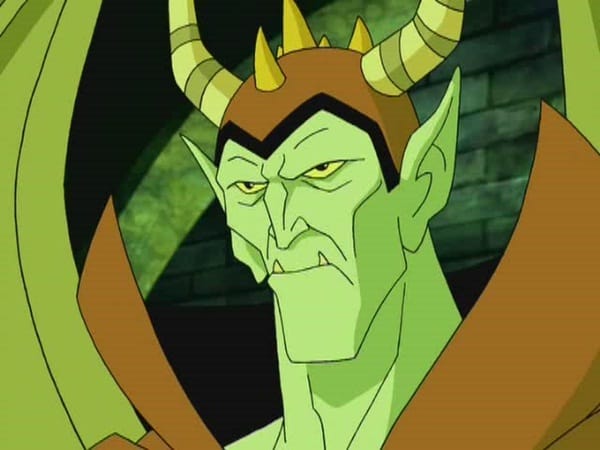 If you remember all the mysteries of Scooby doo and his friends then you would have remember this horrible guy. Here is Scooby doo biography, history and movies.
Turtwig from Pokemon: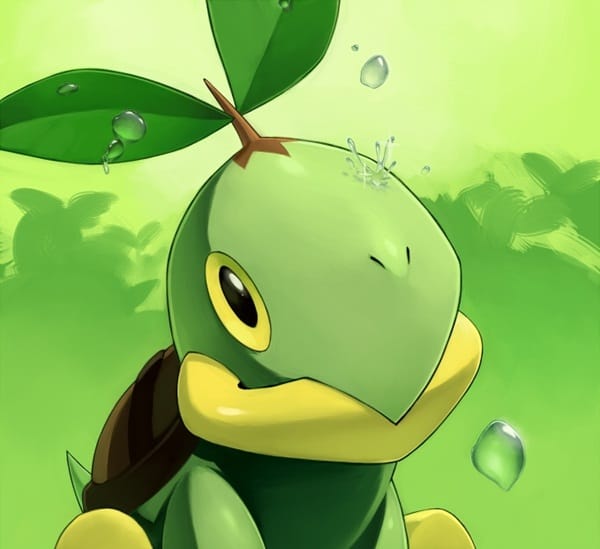 He is a lovely and cute light green turtle and comes from Pokemon cartoon series. Do you know this turtle nourishes himself by the photosynthesis process? How does he do that, it's pretty cool, isn't?
Here are the remaining most famous green cartoon characters.
Baby Kermit: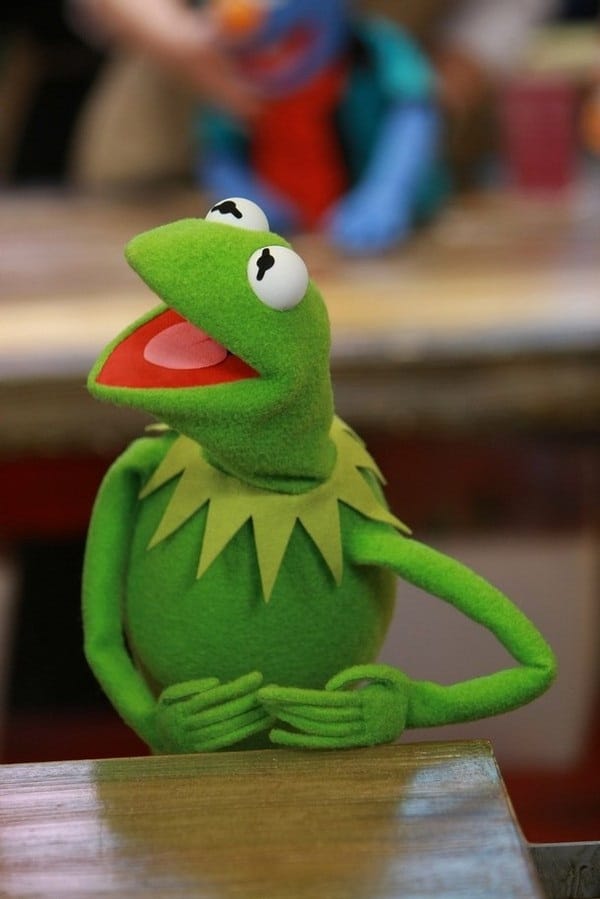 Beast Boy: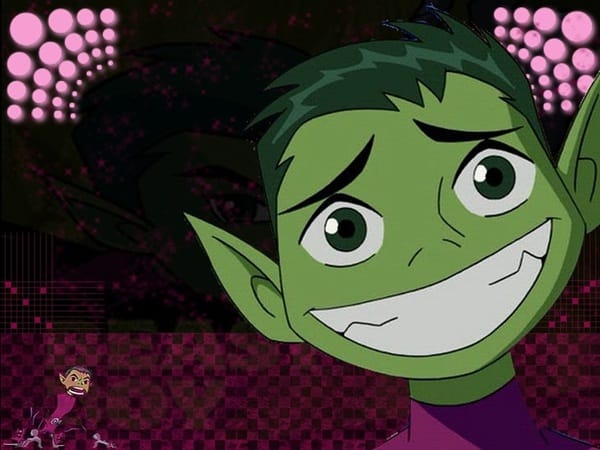 Green Arrow: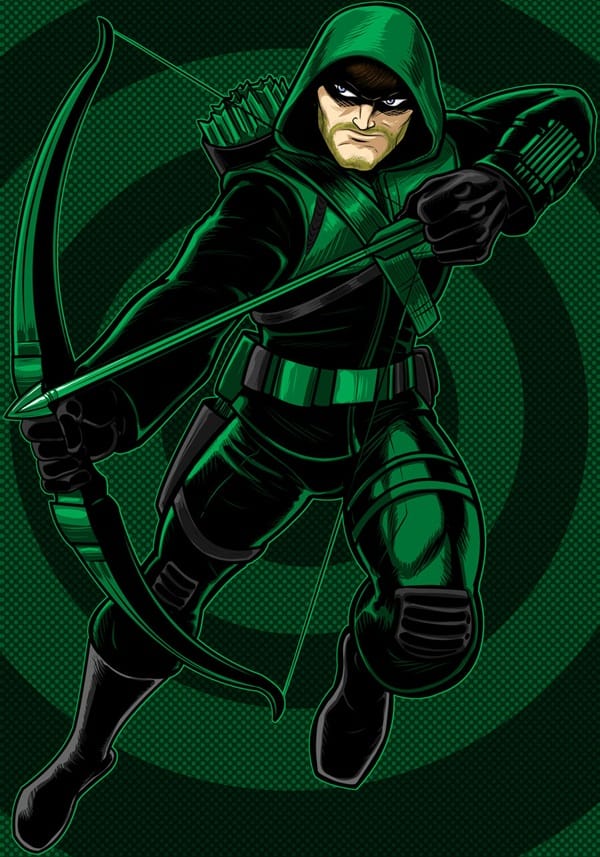 Green lantern: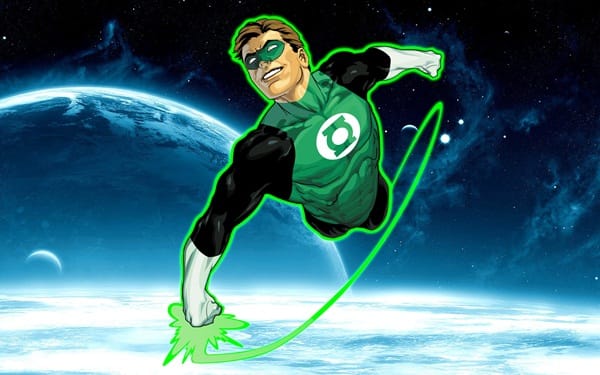 Ben 10 Stinkfly: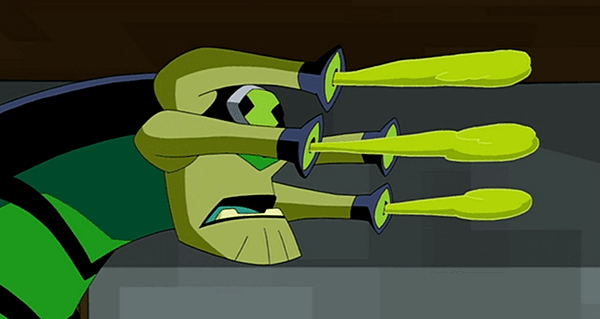 Transformer-Hound: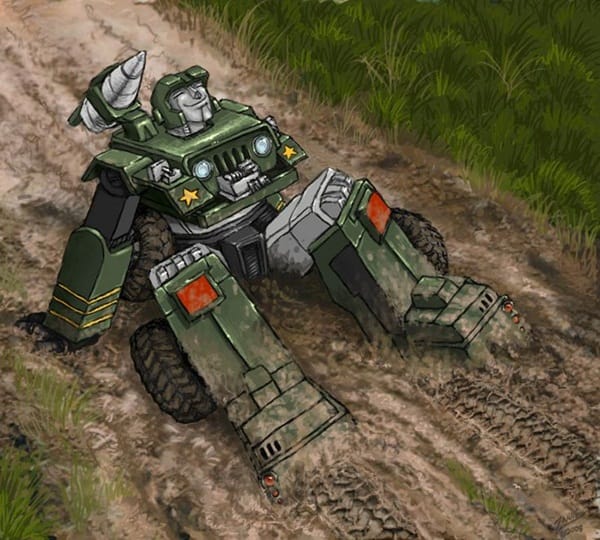 The Grinch: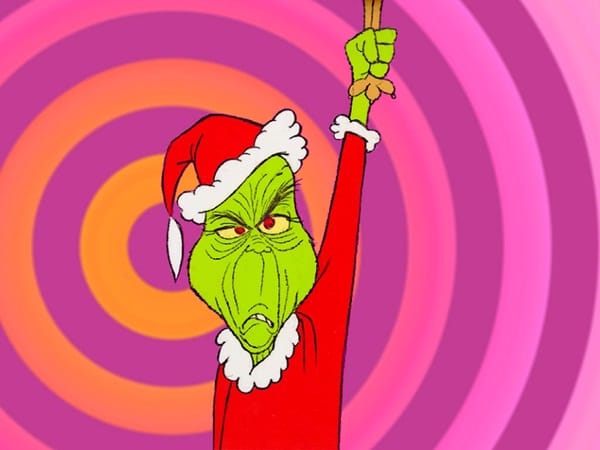 She hulk: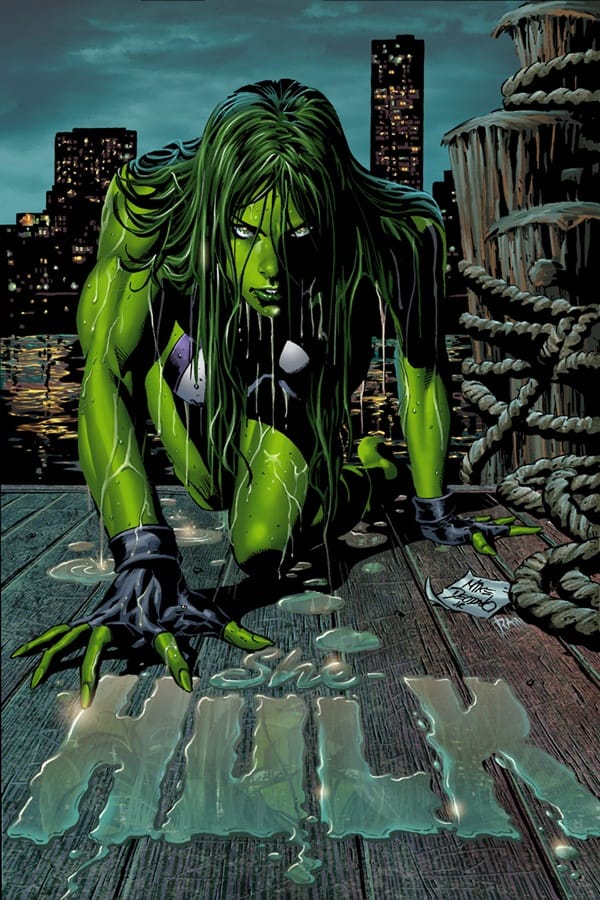 Gamora: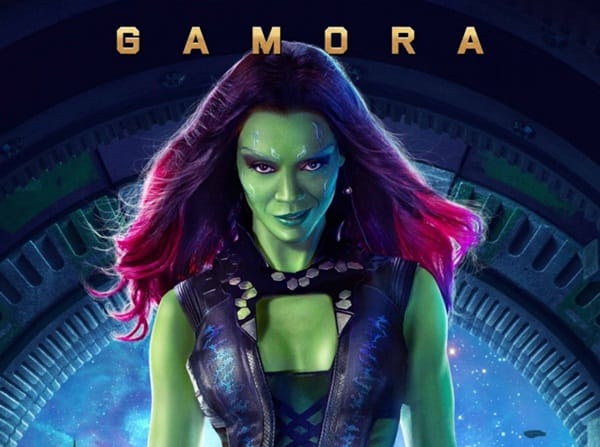 Dink: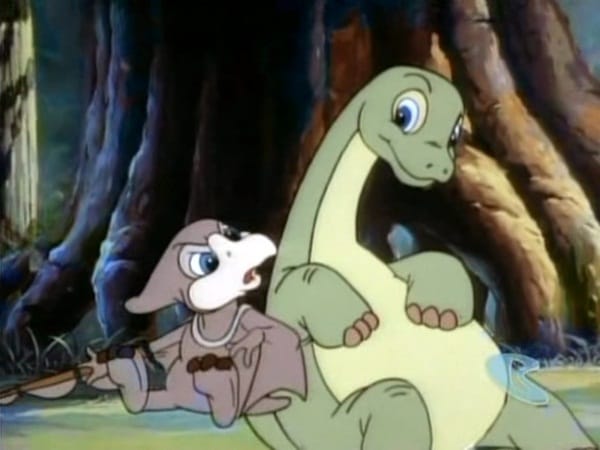 Green cartoon characters are the cartoons with green color skin, body, body parts or even with shining power that comes out of their body. And apart from that, for many people green is their favorite color or lucky color. So, may be the green cartoons as well. These most famous green cartoon characters may bring you much closer to green color. Do you have more names? Go ahead! Feel free to drop us a comment and let us know.