The Afro-American Anime females have a versatile touch to their personality in every anime show. Which is your favorite black anime characters? Well, there are a few only, so it lessens down your confusion to pick the best ones. You can choose the most unusual and exciting African American female cartoon characters that amaze their fans with excellent acting and a dark look.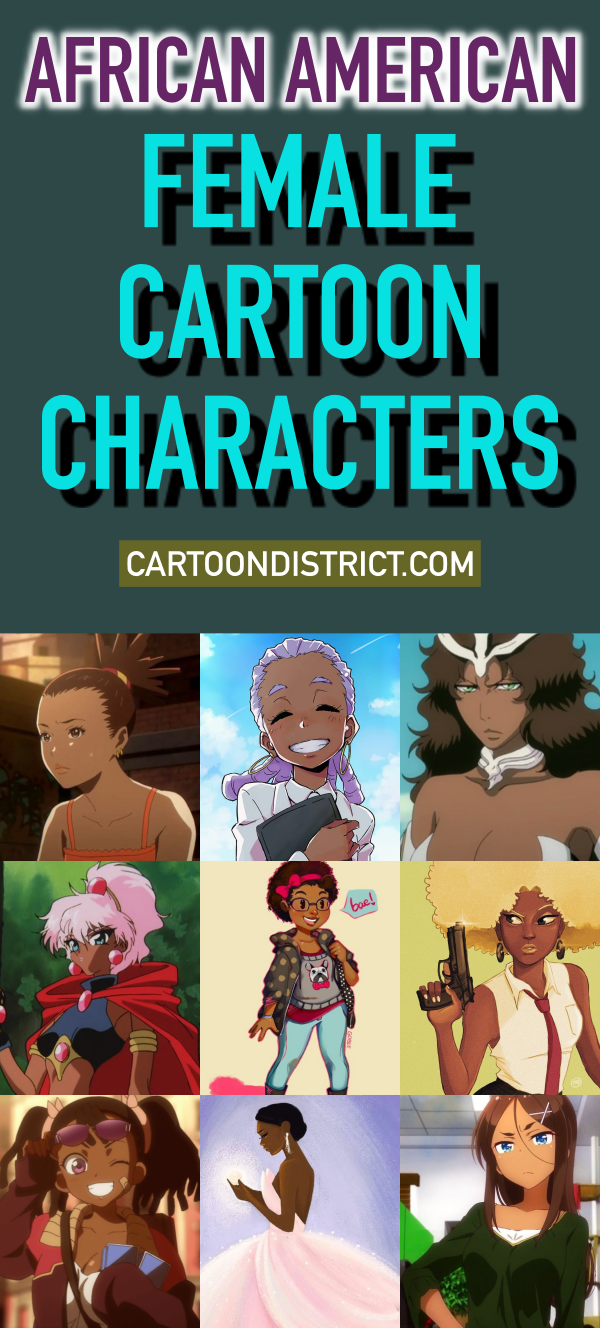 Anime portrays excellent cinematic art that allures you to watch more of it. These dark female anime depict some of the most dominating and powerful on-screen characters that viewers enjoy thoroughly. A distinct persona shows the strength and power that is exemplary.
Are you excited to know the names of these black cartoon characters that resemble African American style?
Read below to learn more about them:
Yoruichi Shihoin from Bleach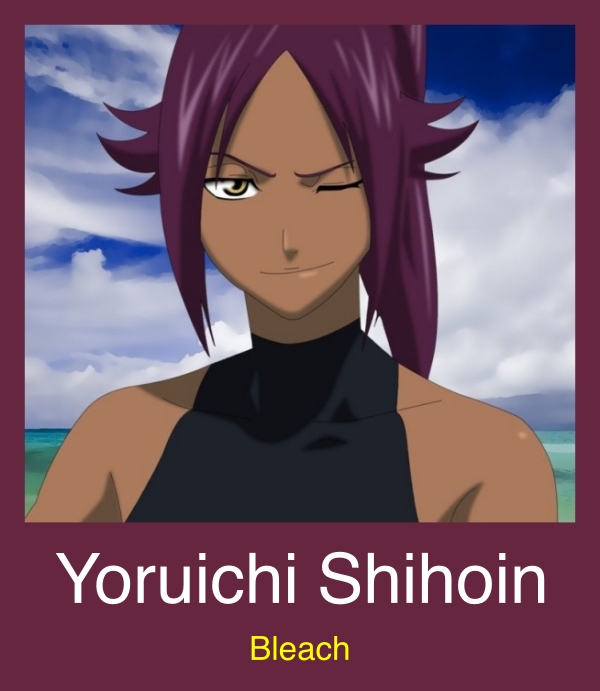 Well, if you are a regular anime fan, Yoruichi needs no introduction. She is the main character from 'Bleach' and plays a memorable role that seeks viewer attention. The rugged, relevant, and robust personality from this epic show can take away anyone's eye apart from her fabulous looks. A dark zeal from her anime characters merely is hard to ignore.
Iris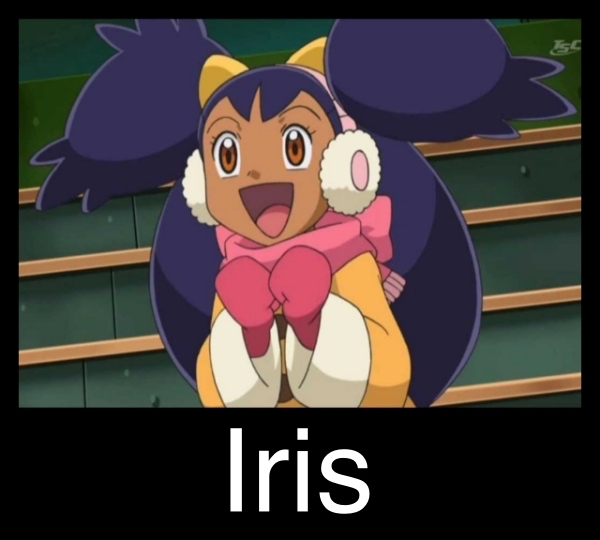 Next in the list of popular African American female cartoon characters is Iris from Pokemon. She belongs to the Unova region from Pokemon and displays a bubbly and gentle personality. Do you remember the legendary Reshiram and Kyurem? They belong to the same Unova region. It is evident in the Pokemon video games as well.
Hilda from Eureka Seven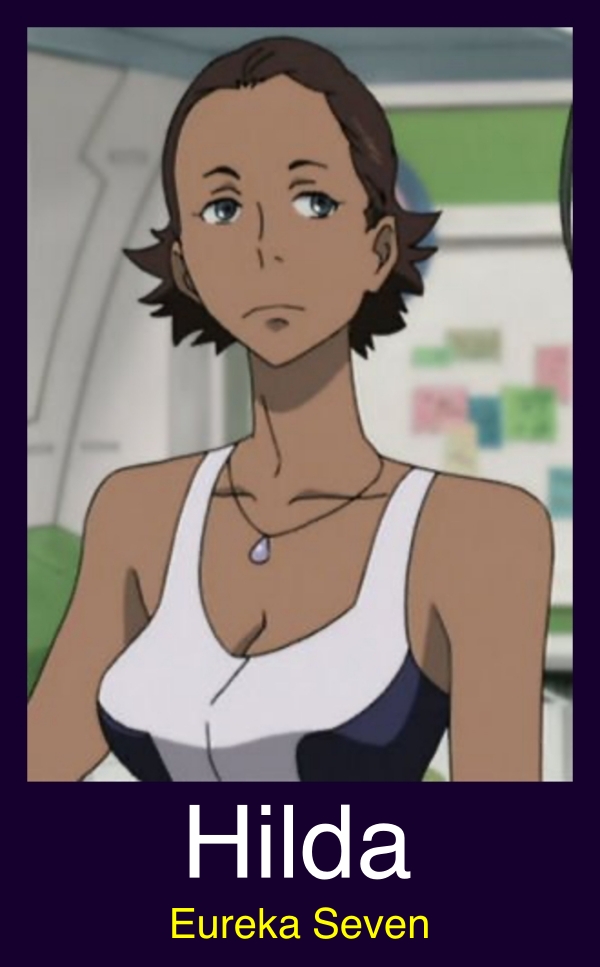 This supporting character from Eureka Seven is quite popular as the black cartoon character. She plays an essential character in this mecha series that has a prime focus on biblical messages and mystery. You can enjoy watching her bossy side, who does not wish to take non-sense from anyone. If something irritates Hilda, she is not at all hesitant to make her stand straight out. Her African American black look is gorgeous and glamorous.
Sister Krone from 'The Promised Neverland'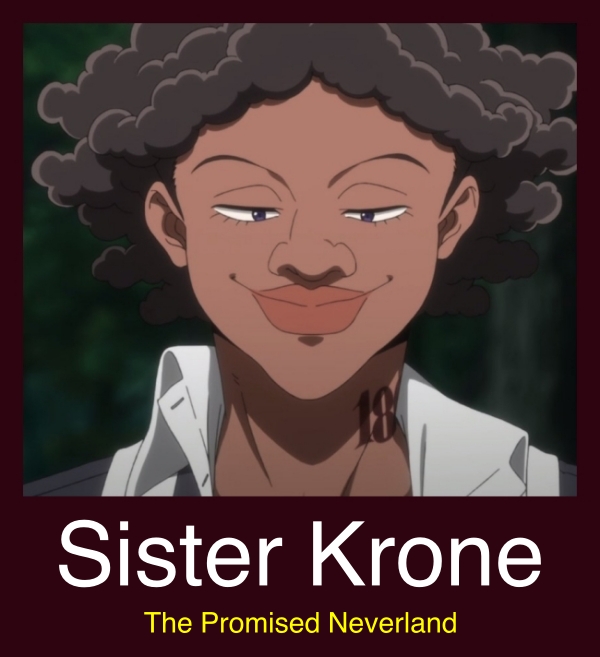 Another amazing Black anime character is Sister Krone who appears after halfway in this anime show. She plays a supporting role of 'The enemy' at her first look. You cannot miss out on her vital attributes like being strong and remarkably active when it comes to kids chasing. Besides, she also adapts well to extreme environmental conditions. Viewers cannot miss her classic hairstyle that perfectly suits starry black women.
Caldina from 'Magic Kinight Rayearth'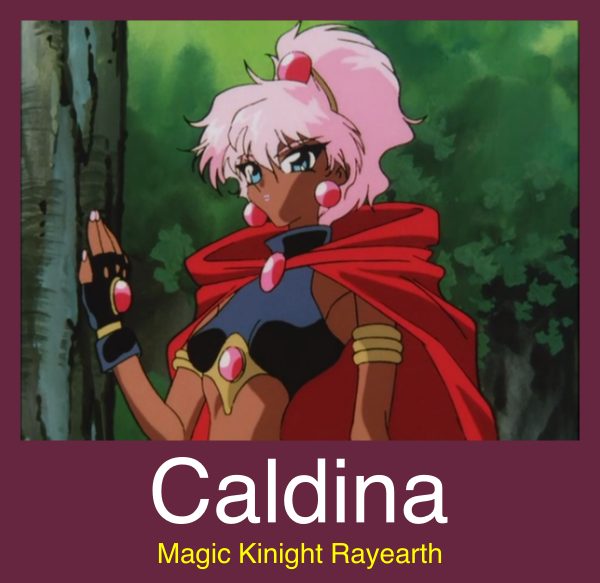 Have you seen this cute and simple school series? Caldina is amongst the main cast of this show and the most interesting character as well. Her blue eyes and pink hair seem a perfect comic combination that explains the creative freedom of anime personalities. We are personally quite impressed with the way she plays her role in the show.
Carole Stanley from 'Carole Tuesday'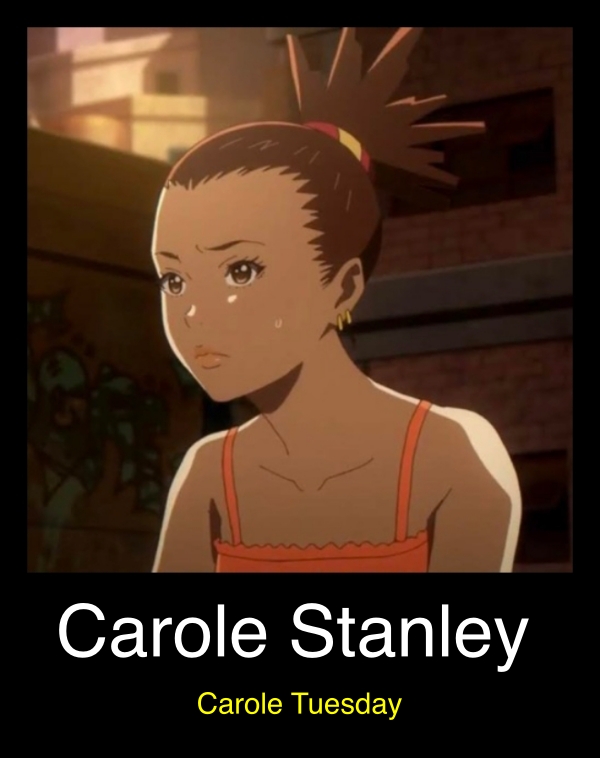 These African American Cartoon Characters are interestingly unique in terms of appearance and personality. But the deep dark skin color that they carry gracefully is worth a watch. Carole's part in this anime resonates a lot of its fans in the year 2019. She looks pitch-perfect from head to toe along with the hairstyle that resembles the natural look of an African American person. Do you like the series 'Lie in April'? If yes, this one is a must-watch!
Gidget from 'Eureka Seven'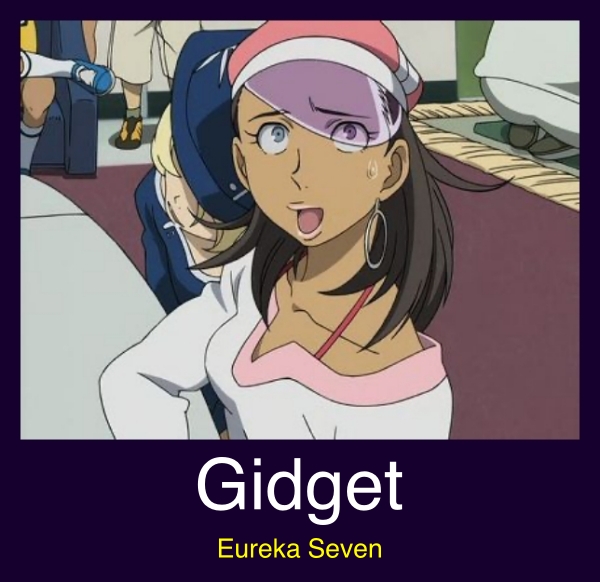 Gidget is a supporting character from 'Eureka Seven' who's airheaded by nature. However, she is not given the amount of screentime in comparison to other characters. She is an excellent addition to this anime as her relaxed mode suits perfectly with the stylish dressing sense she has. Although, fashion analysts find her styling a bit odd for the military type series.
Urd from 'Oh My Goddess'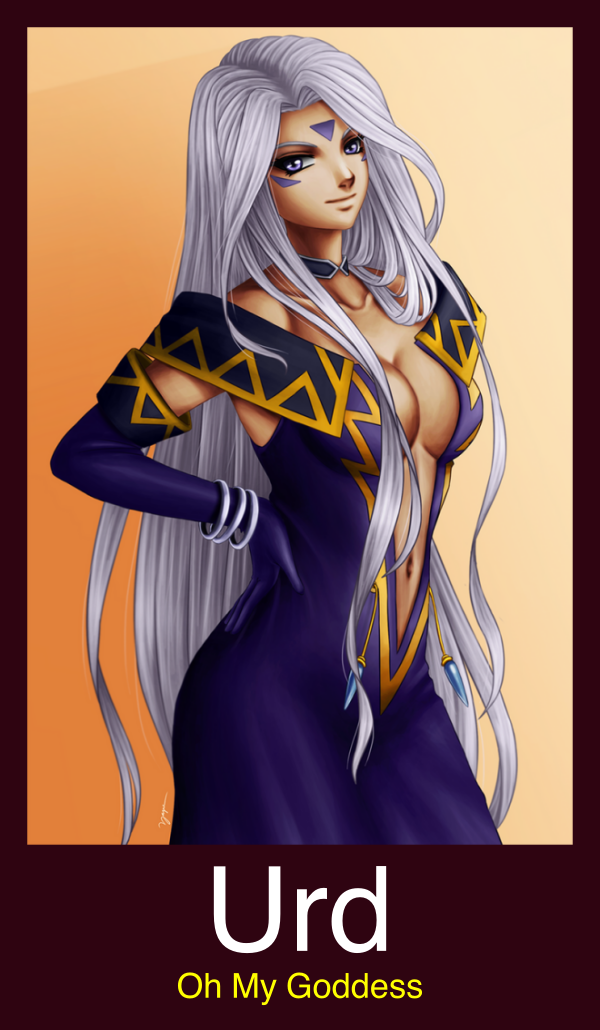 All those who enjoy romantic series can find this one a good option. Urd plays the character of a renowned goddess from this series. Her older sister is Bell-Dandy, and she keeps hunting for her throughout the show. A witty girl with loads or curiousness and anxiety features a right level of sarcasm and antagonizing antics that seem excellent on her. In all ways, she is merely perfect for the show.
Mila Rose from 'Bleach'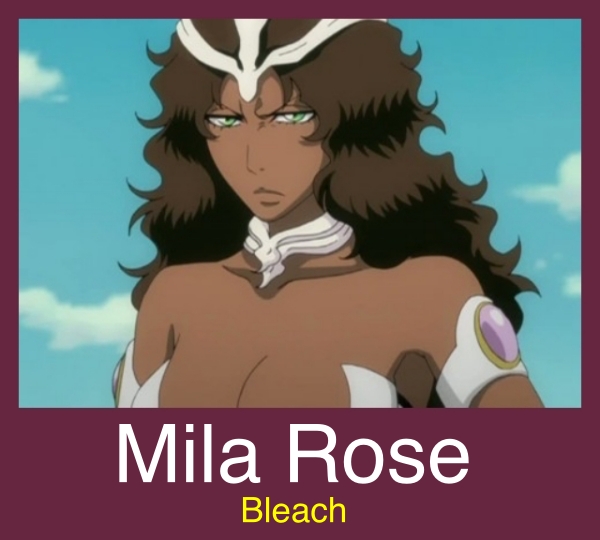 Another Black Female cartoon character from Bleach is Mila Rosa who substantially appears in the wake of Espada Arc! Her strong and intuitive instincts act powerfully, and the lieutenant soul reappears. Even though she holds a typical Bleach style design but the shiny black facial features are eye-catchy. She is loud, clear, and quite sure about what she wants.
Nadia from 'Nadia- The secret of the blue water'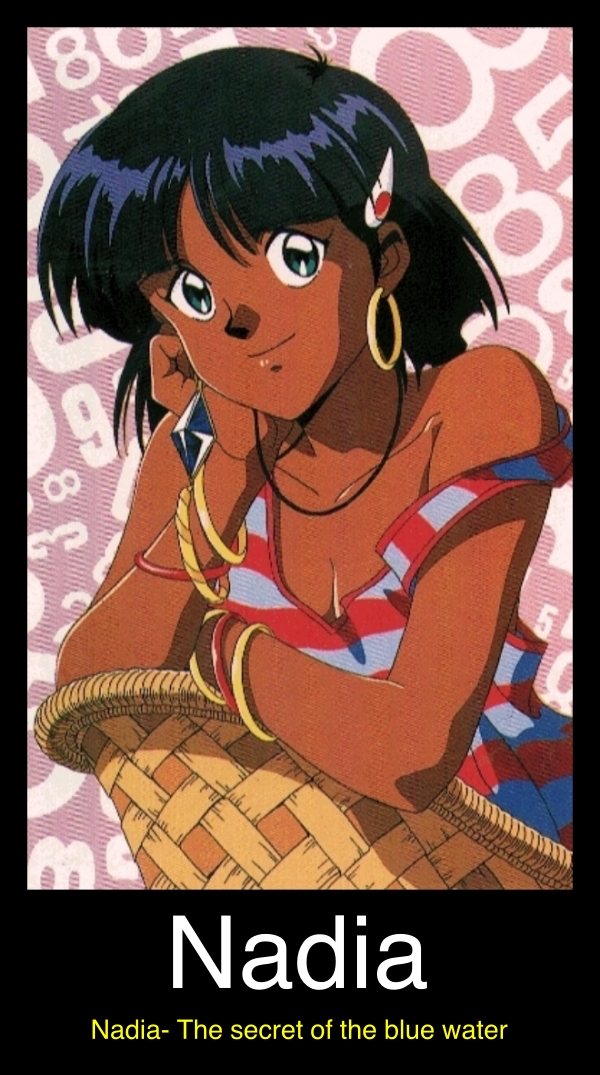 Acting as a lead female protagonist from this anime series, she plays a crucial part in the show. She is someone who loves to adorn explicit jewelry and behaves like a cool teenager who often agitates with abrupt behaviors. Socially not that good but quite stubborn with her attitude, Nadia maintains perfect discipline regarding her food and health.
Other leading African American cartoon characters are as follows:
Rei Houourmaru from 'Kill La Kill'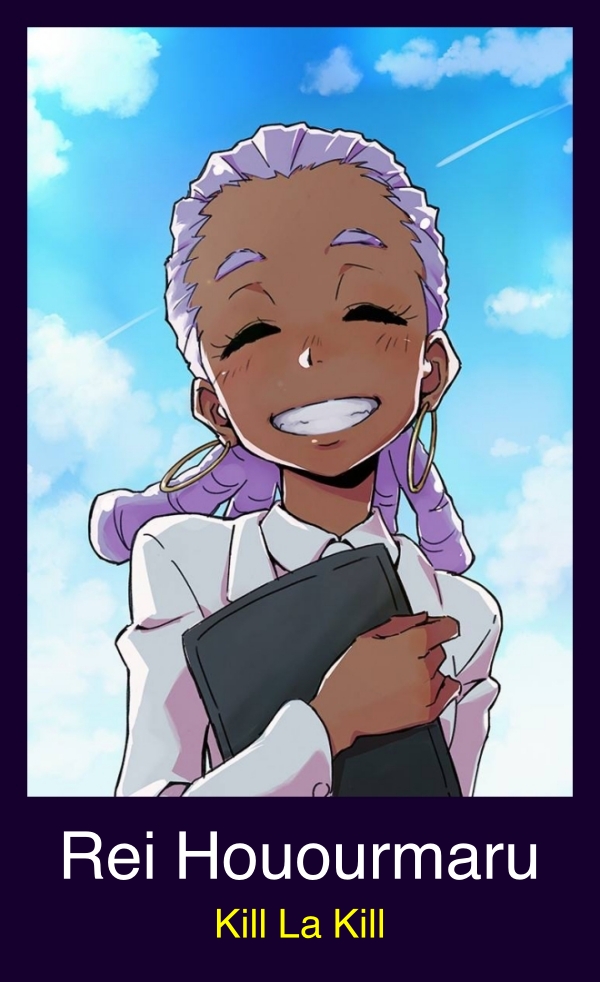 Umiko Ahagon from 'New Game'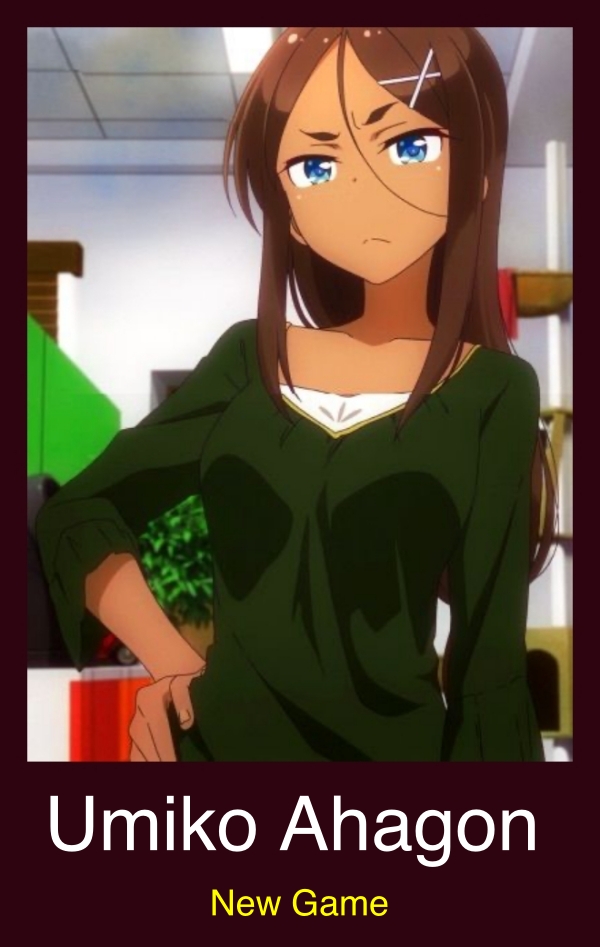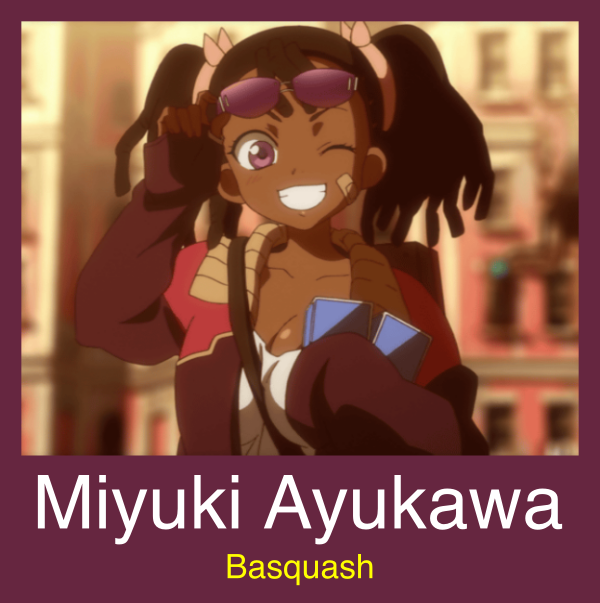 Yao Ro Dushi from 'Gate'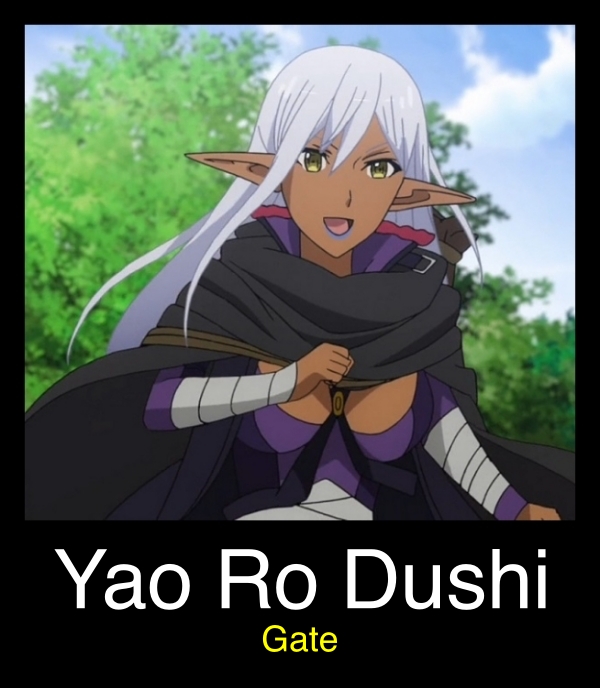 Hiryute Sisters from 'Danmachi'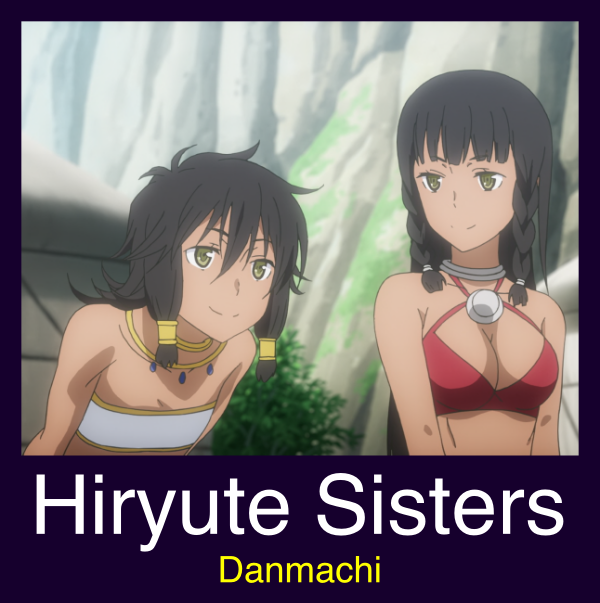 Hild from 'Oh my Goddess'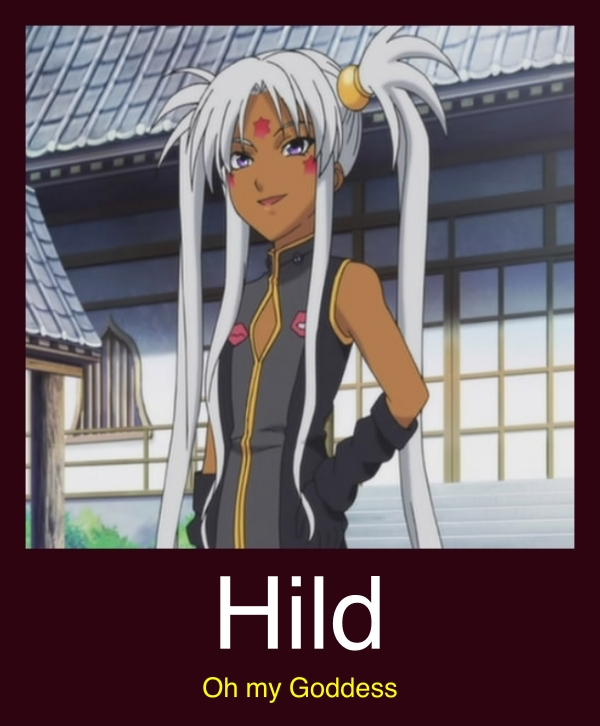 Atsuko Jackson from 'Michiko to Hatchin'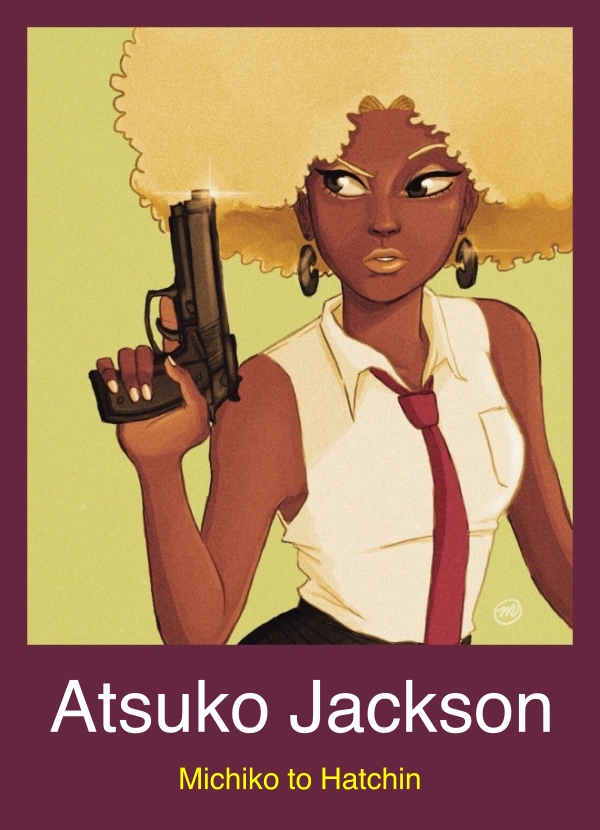 Michiko Milandro from 'Michiko to Hatchin'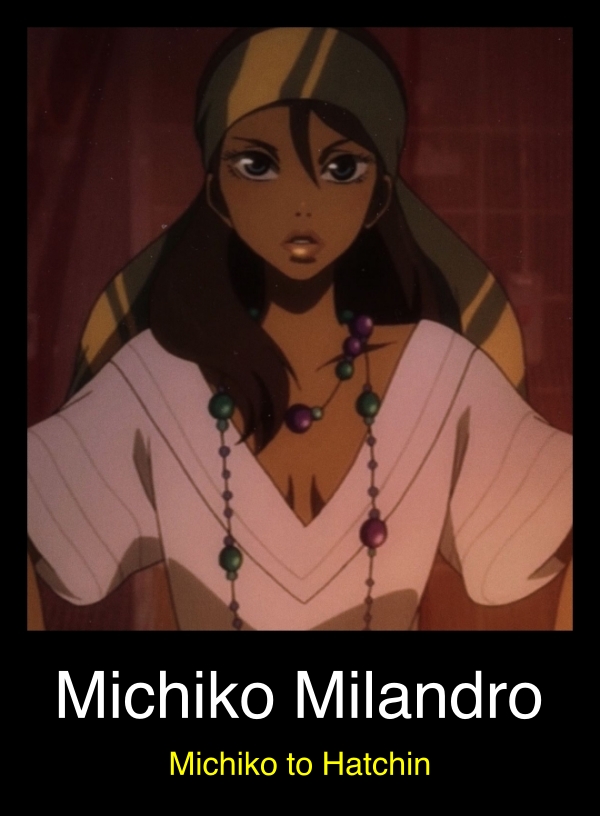 Akane Kowata from 'Flying Witch'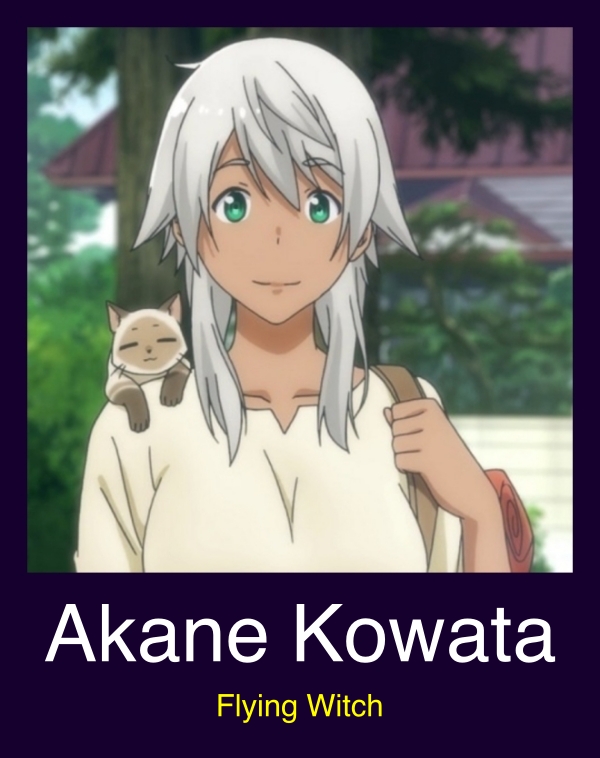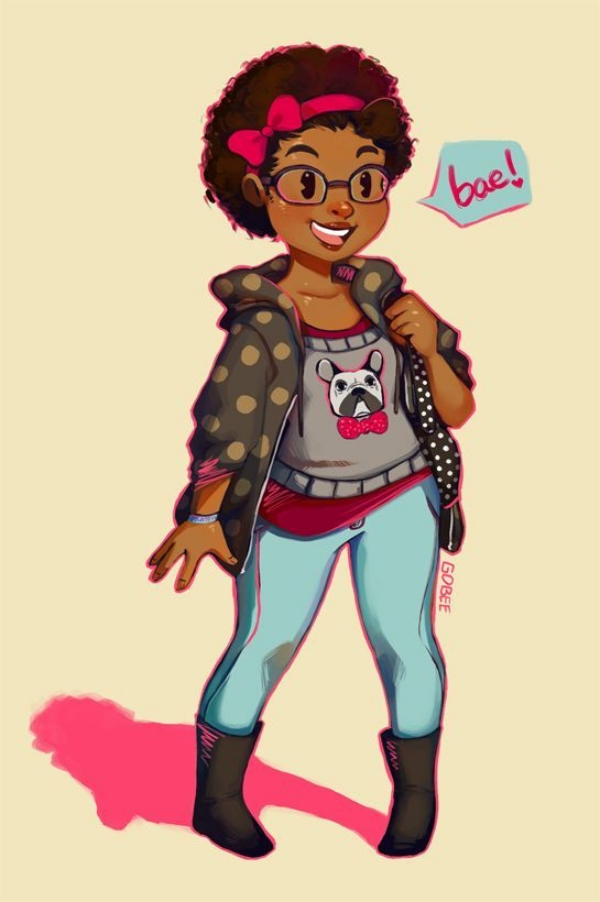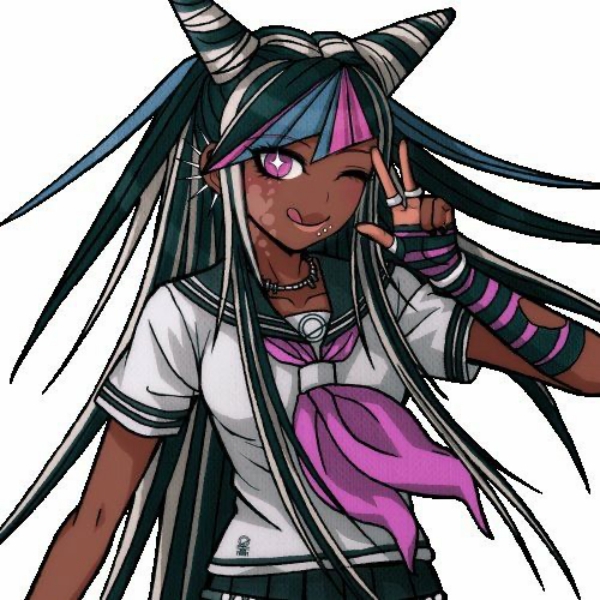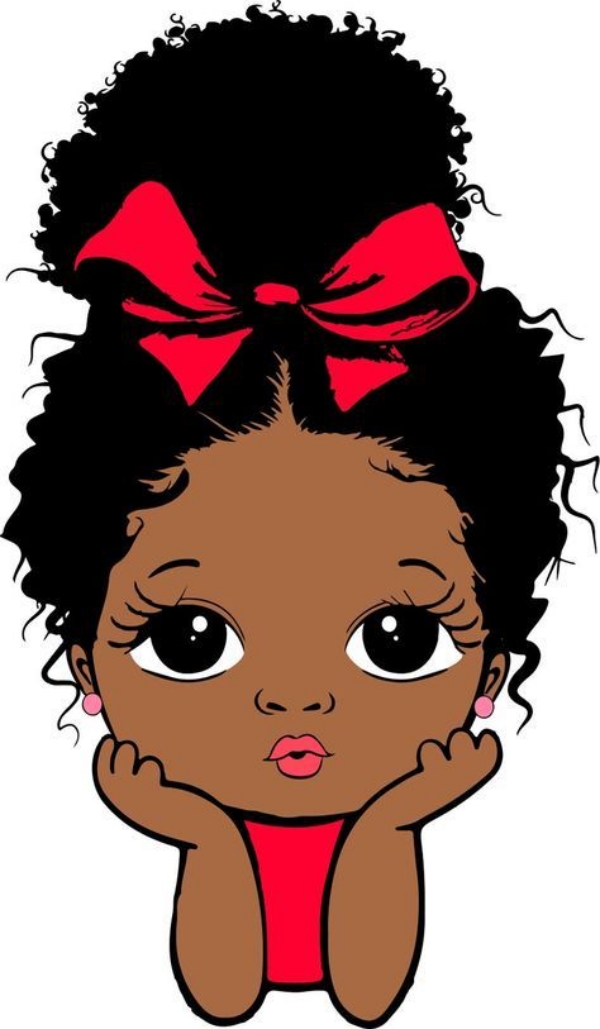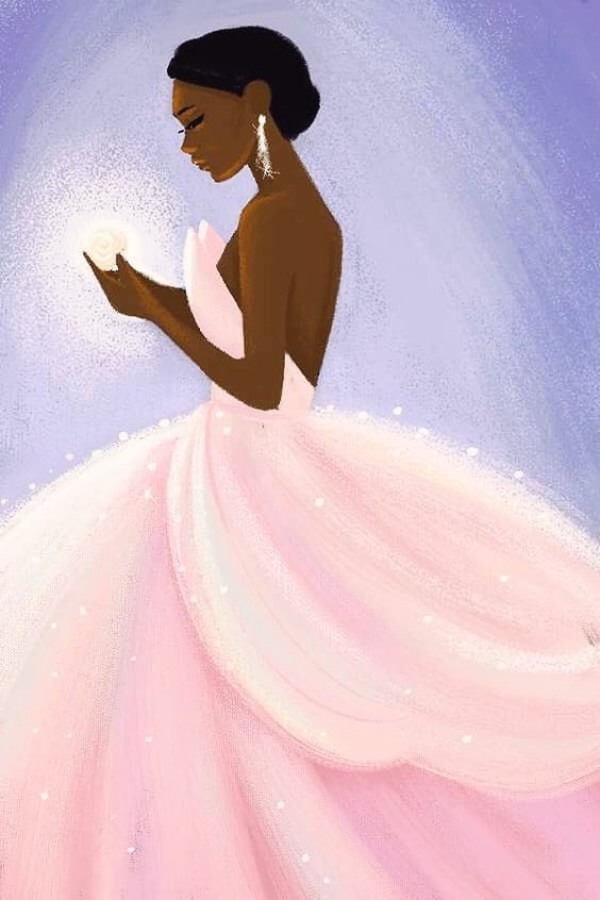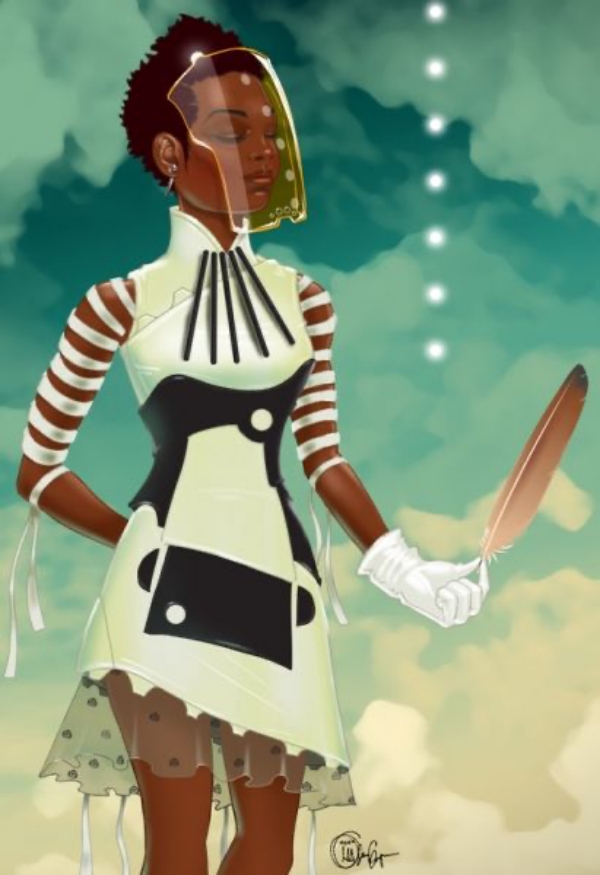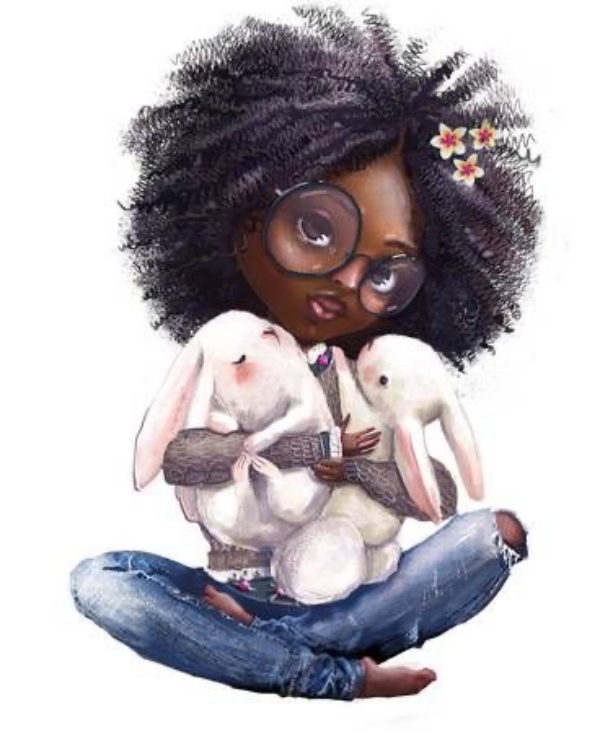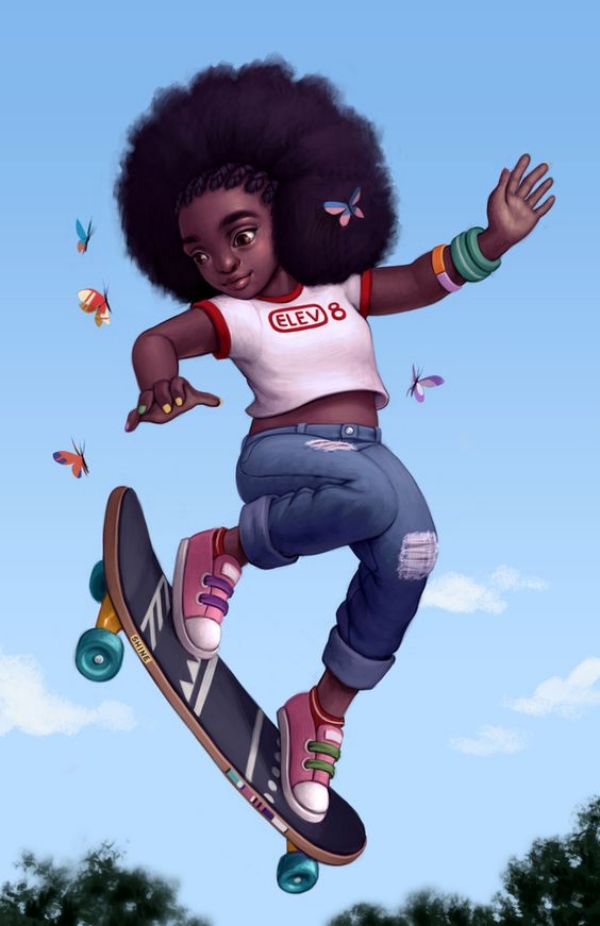 Wrap up
Anime shows with black anime characters display a new outlook towards these incredible black beauties. Female power presence is at a distinct epitome in these series. A variety of characters displaying strong, bubbly, cute, bold, blunt, shy, and sentimental characters often add value to the experience. Above all, the innovative hairstyles and eye colors that blend perfectly with the black skin tone appear captivating to the viewers. Women who belong to the same skin type often find it encouraging and boost their confidence levels to look exemplary with any look. These African American female cartoon characters are worth a watch and spotting them in these shows is a treat for every anime fan. So, who's your favorite anime, black beauty?