The anime world is full of unique and innovative styling, whether it is hair, eyes, or skin. Blue hair is a wonderful anime fantasy take captures its viewer's eyes and makes every bit superb. What's so special about these famous anime characters with blue hair? Well, their persona gives an exciting streak that is picture-perfect. There are a few characters with blue hairs, unlike the brown/black hair ones. Let's hop to the list of these popular and charming anime characters who portray a magical on-screen personality.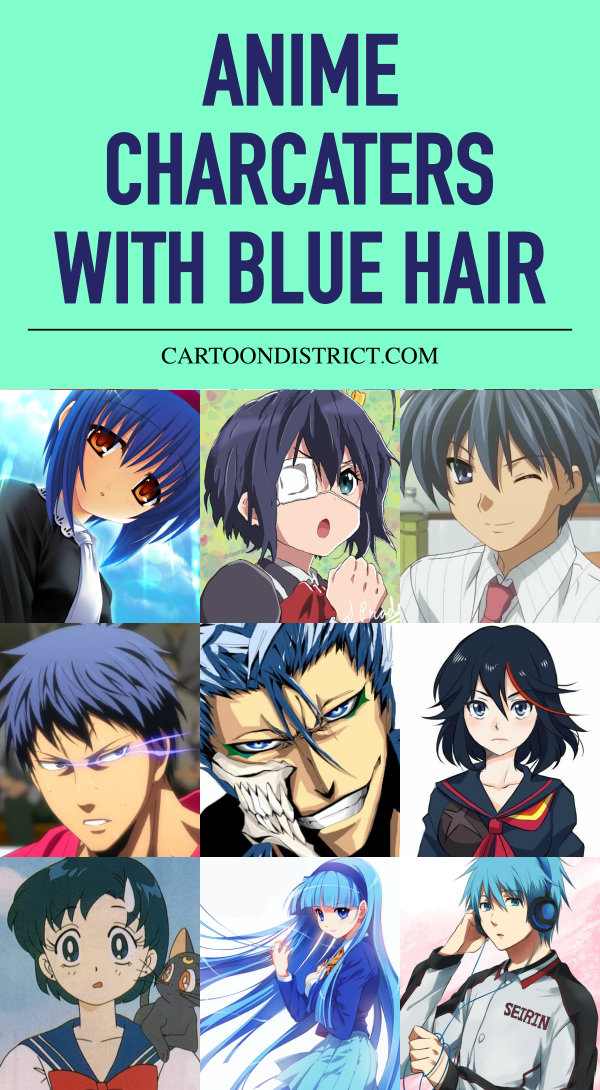 Top Female Anime Characters with blue hair
Suzuno Kamazuki from 'The Devil- A part-Timer'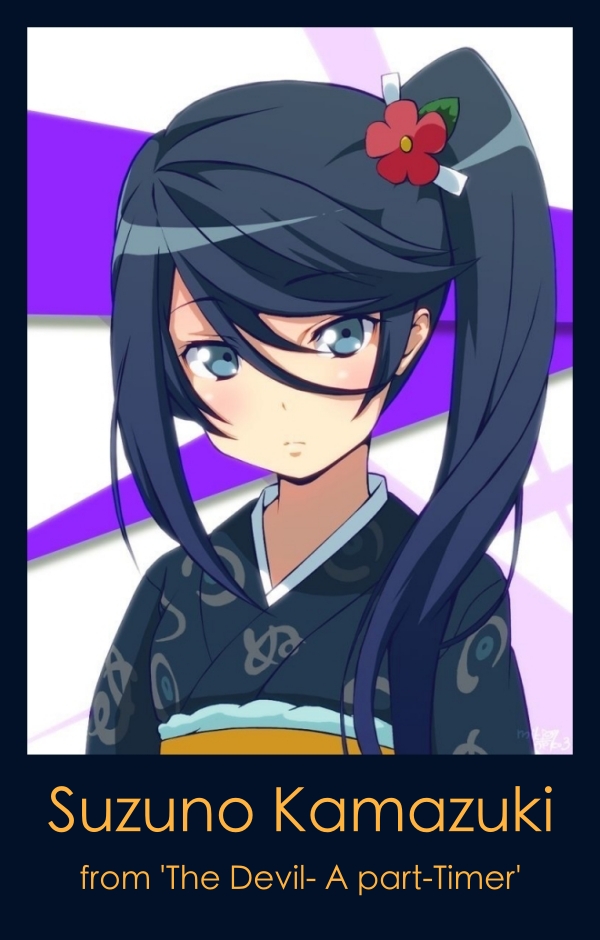 He is an irresistibly charming cartoon character from this famous comedy show that is creative in its way. You can easily spot that she is not familiar with the working of earth and varies from the other world. She also carries a calm, cool and composed vibe that makes her more attractive. Suzuno owns a different level of relaxation and enjoys her self-space thoroughly.
Yuzuha from 'The One Being Sung Anime'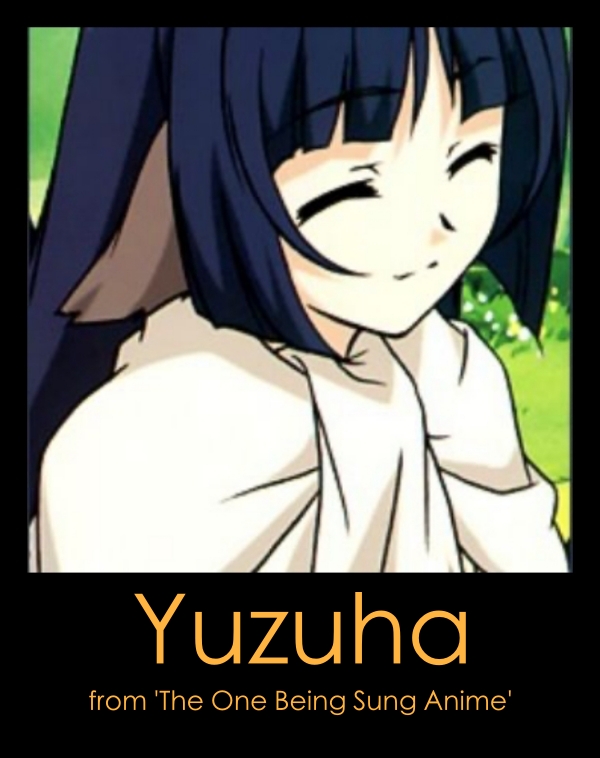 She is a pretty blind girl with mesmerizing blue hairs but unfortunately is bed-ridden due to her sickness. An essential attribute of her persona is eager to help and giving nature with a fun-loving glimpse that sets her apart from the crowd. She never allows her physical imitations to conquer the mental peace by any chance.
Nayuki Nanase from 'Kanon' Anime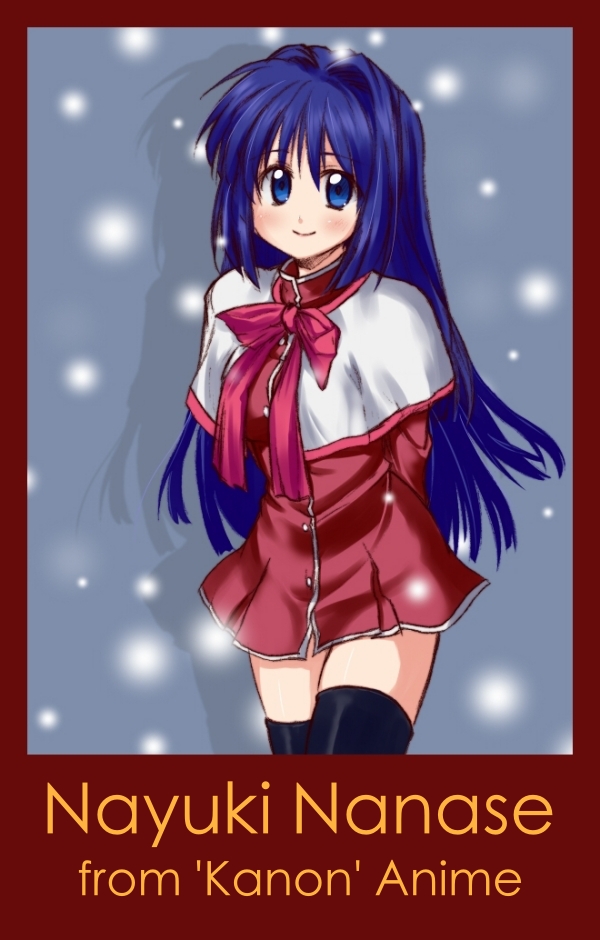 Nayuki has an extremely chirpy attitude and believes in spreading happiness all around. She is amongst the most-liked female anime characters with blue hair who have jolly nature and is also a cousin to' Yuichi', the main character. You can spot her as a strong-headed person who can fight all odds to stay positive. It's amusing to see her struggling while waking up in the morning, but it gives her character a distinct touch altogether.
Mio Nishizono from 'Little Busters'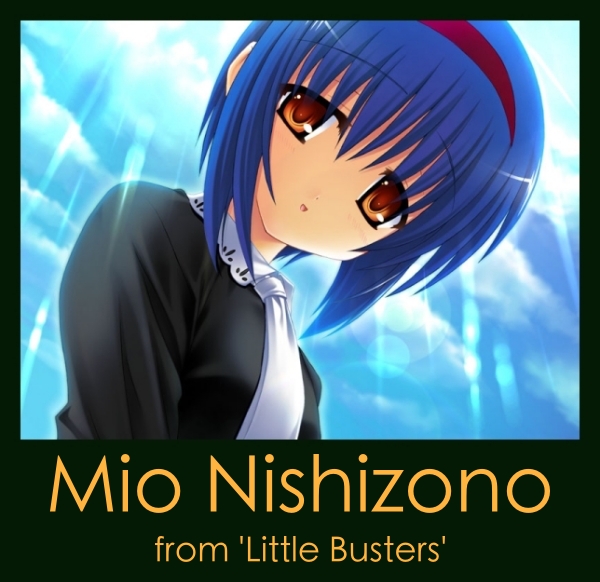 Mio is another blue-haired anime which is introvert and lonely. She keeps her calm and enjoys self-company while sitting out and embracing herself to the gloomy sunshine. Books and nature are her best companions, and the warmth of her personality can make you feel blissful.
Ryuko Matoi from 'Kill La Kill'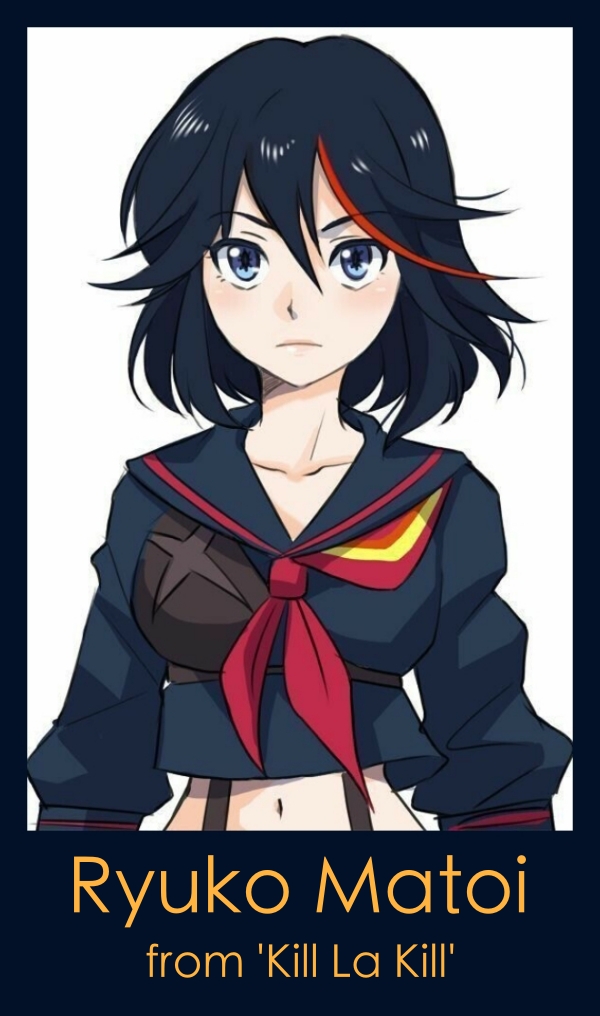 Many fans might argue that her hair looks red and black, but the fact varies widely. You can spot a dark navy blue shine while Ryuko flaunts her hair and she does not need any introduction. Her opinionated, upfront nature with strong determination helps in taking the trickiest decisions without any hassles. You would find her motivating as she can go through any obstacle with a high head and undertake significant risks to solve the thing.
Mikoto Suou from 'School Rumble'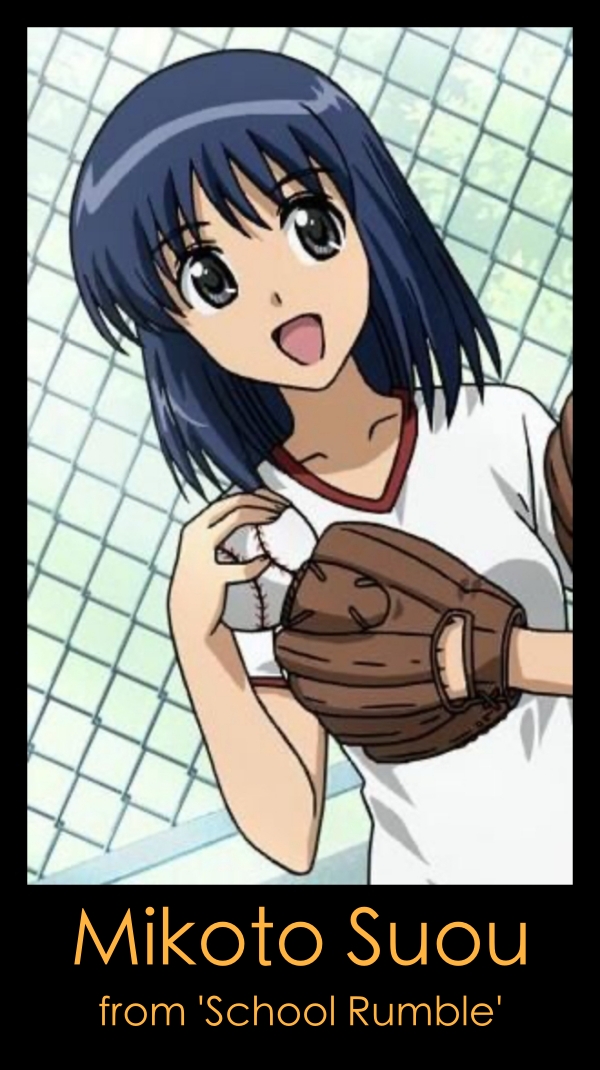 Mikoto believes in pursuing her passion and works with complete diligence to achieve it. Her attractive character and the strong commitment level she inhibits makes her stand aloof from the crowd. Trained with the use of Kenpo, she is more of a Tom-Boyish character.
Princess Lenessia from 'Log Horizon'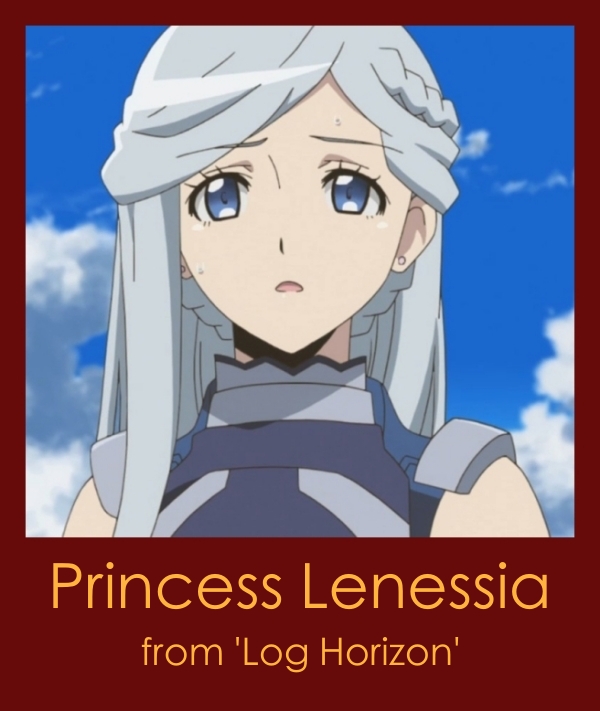 Next in the list of female anime characters is the charming princess Lenessia. She looks like an average princess, but her laziness is fun to watch. Eating and sleeping are two main goals of her life actual persona vary widely from the portrait of a real princess. Still, she is adorable and charming in her ways.
Nagahide Niwa from 'Oda Nobuna'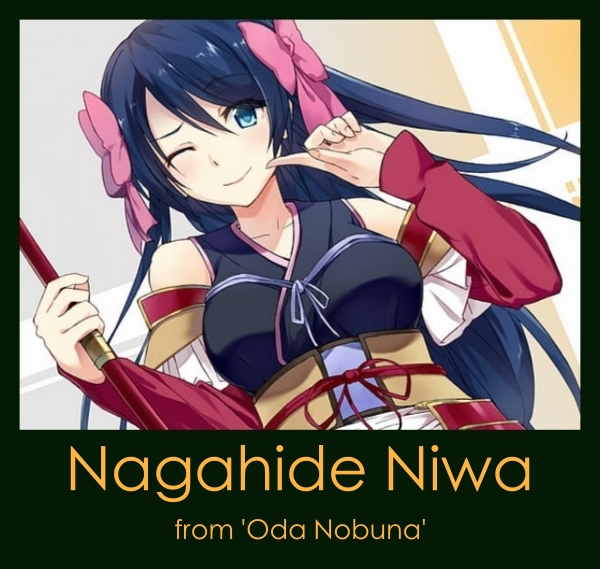 This blue-haired anime character is jolly, calm and amazingly unique. She has a unique approach to life and owns a high head personality. If you wish to look at a perfect example of beauty and brains, Nagahide is an excellent example of the same.
Akiko Minase from 'Kanon'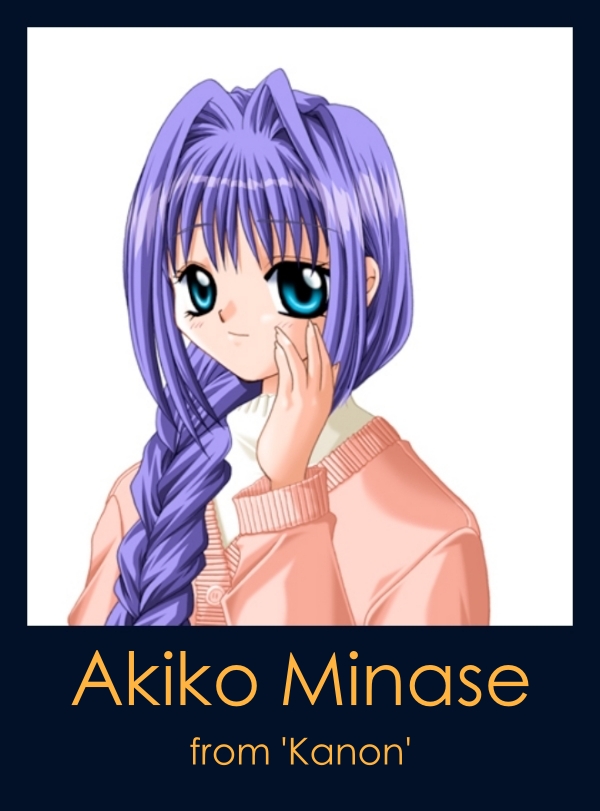 Akiko plays the part of Nayuki's mother in this romantic anime – Kanon. Her gentle personality is quite pleasing, and she is indeed thoughtful of many others. She's a great anime parent who frequently supports her children!
Sayaka Miki from 'Madoka Magica'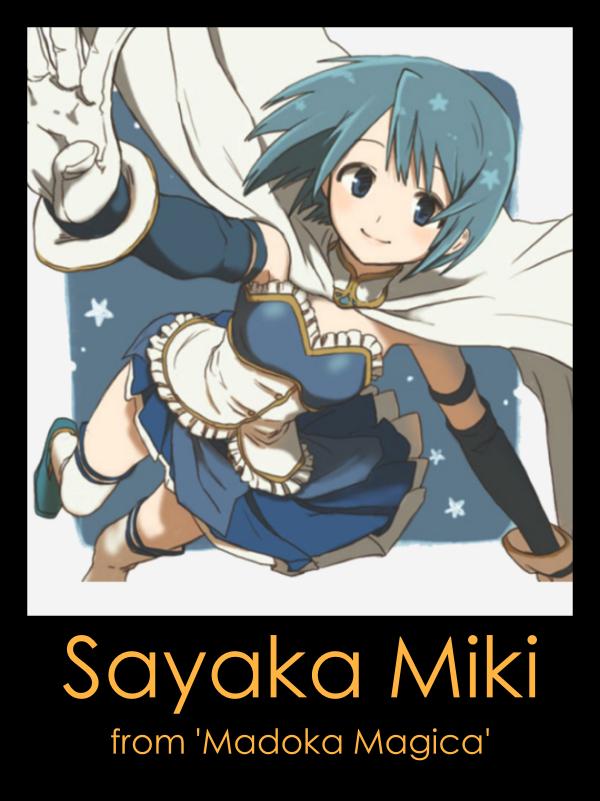 Right at the beginning of this anime, you can spot Sayaka as a silent and introvert character which pertains a fiery determination. She firmly believes in actions and not just words. Her empathetic attitude is another contrasting feature that makes her look calm and intelligent.
Saya Sasamiya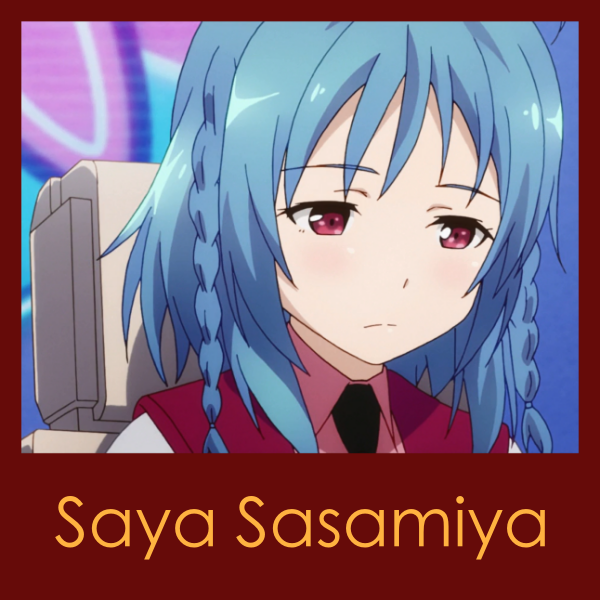 Mai Kawasumi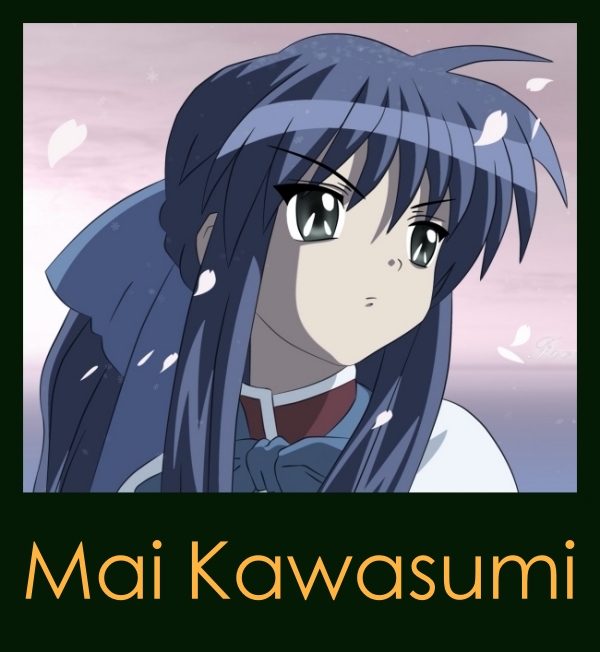 Umi Ryuuzaki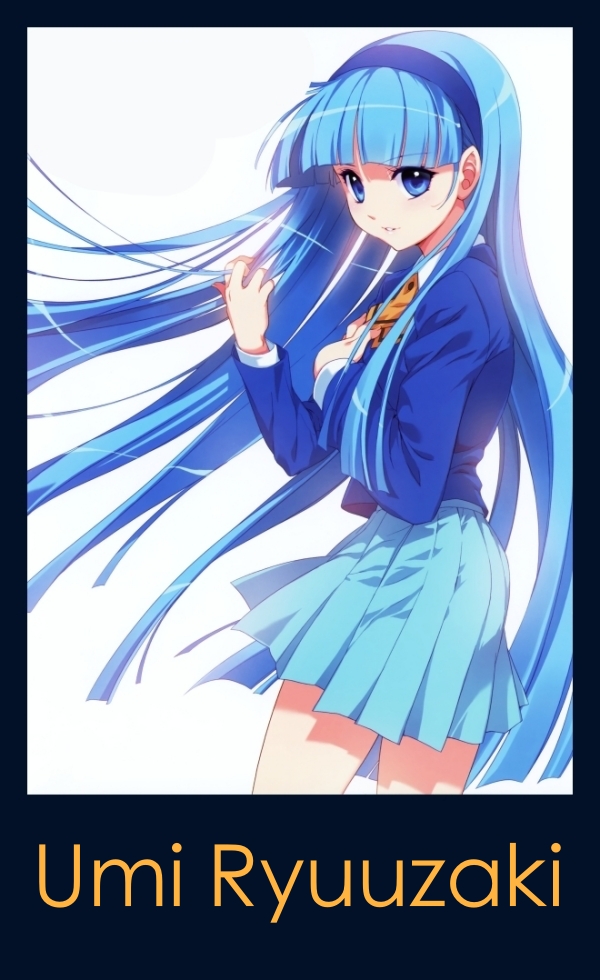 Rikka Takanashi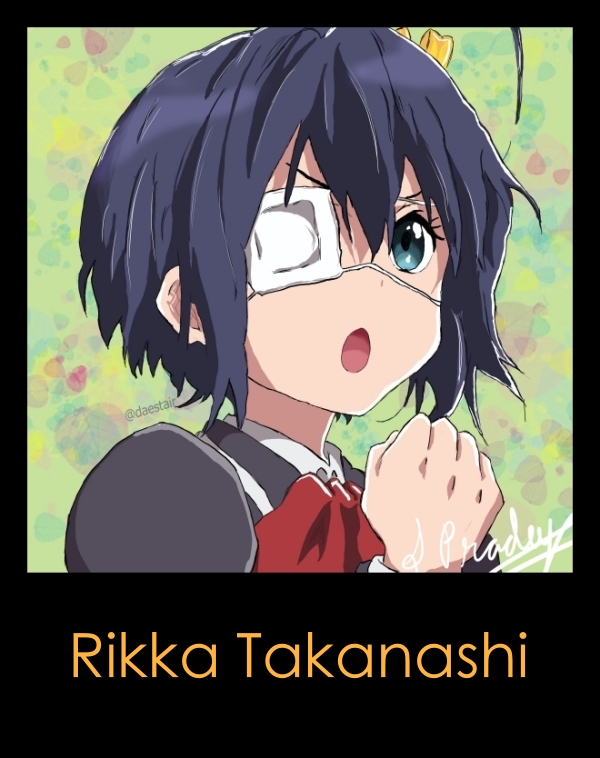 Ami Mizuno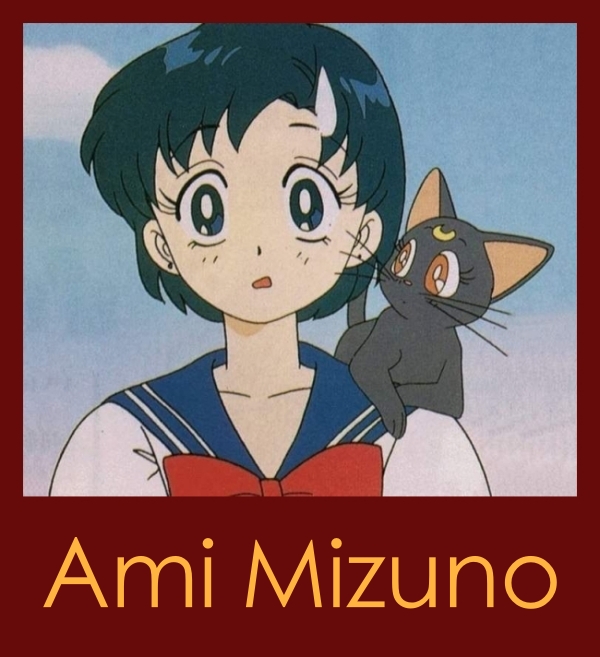 Top Male Anime Characters with blue hair
Anime boys having blue hair is an uncommon feature, but it looks fresh and eye-pleasing as well. Blue also signifies the tranquillity and nature's balance. Let's ponder over the 10 male anime characters with blue hair:
Aladdin from 'Magi'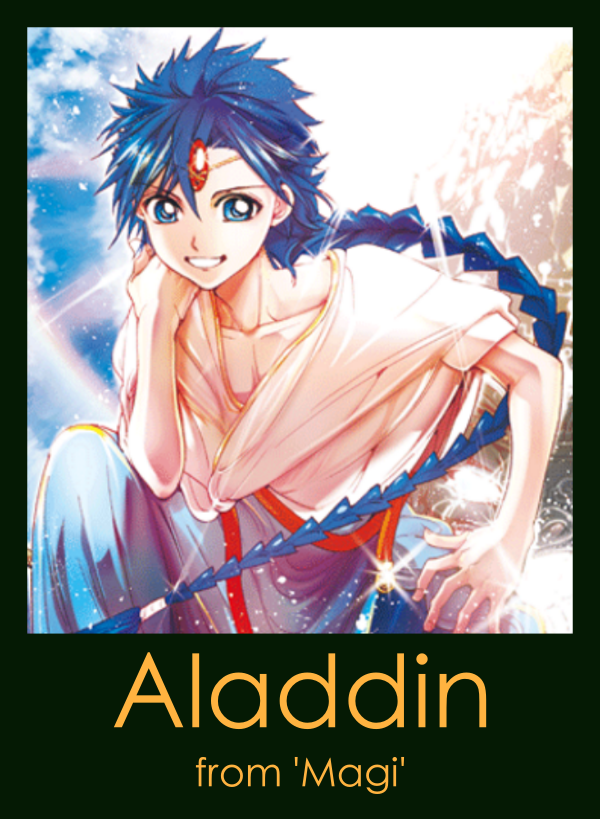 This pretty blue-haired anime boy is a compelling character with trendy bangs at the front. He has a usual body size and mid-length blue hair which imparts a considerate and strong persona to this character.
Aomine Daiki from 'Kuroko No Basket'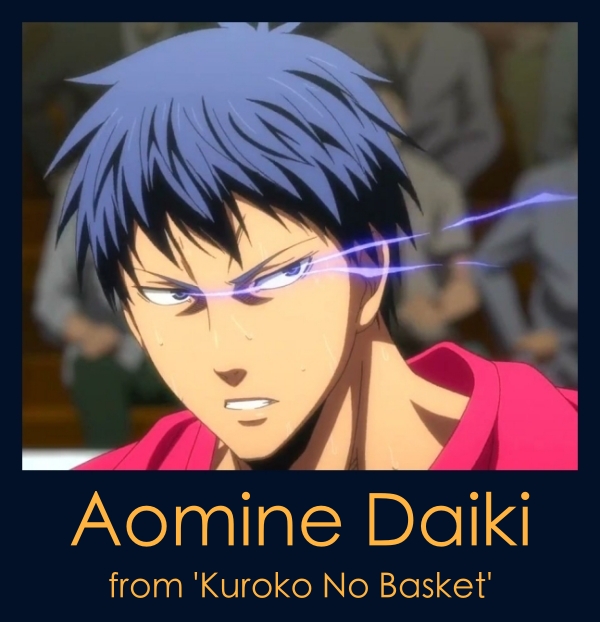 He plays a fictional role of an ace player from a powerful generation of miracles. You can quickly identify his lazy attitude but gets magnetic energy when he counters the basketball in the court. His dribbling skills are a must-watch for all anime fans.
Grimmjow Jagger from 'Messy Pompadour'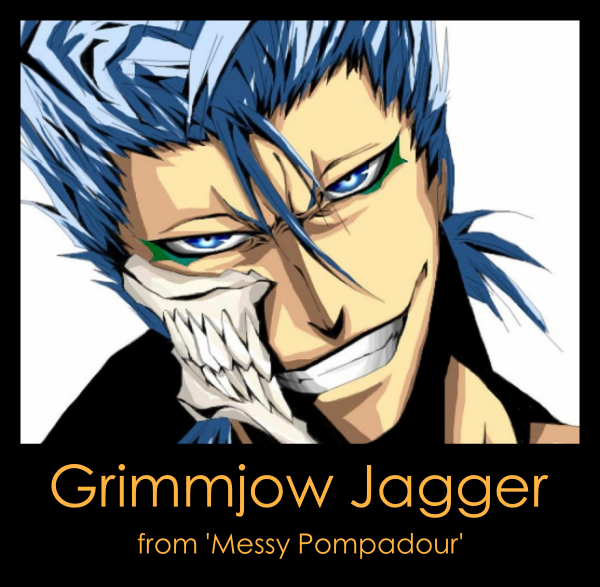 This anime character is a renowned antagonist at Ichigo Kurosaki's famous work. His light blue spikes are impressive and give a wild hint of her personality. Try to mess with him, and you can identify his arrogant side as well.
Jellal Fernandez from 'The Fairy Tale Universe'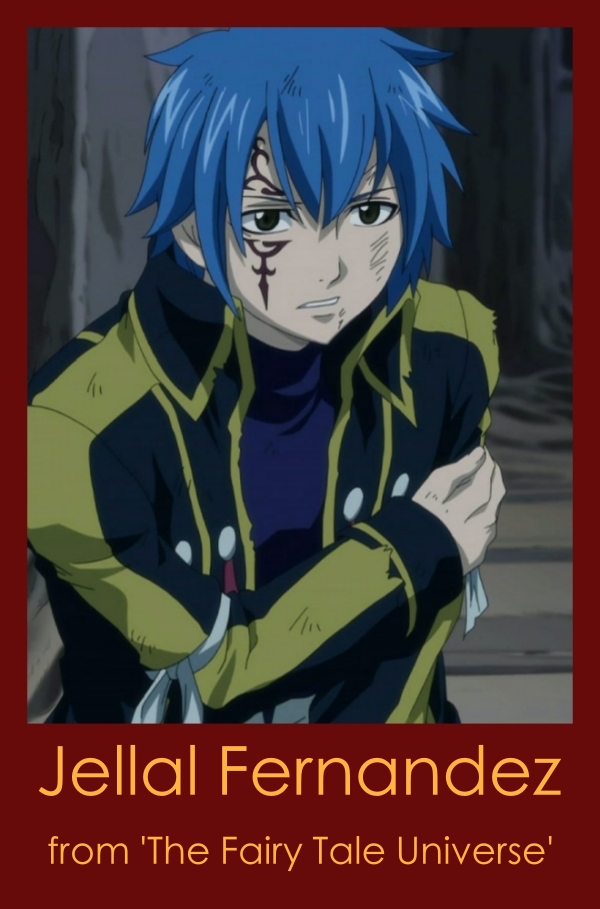 This anime guy has contrasting behavioural patterns and pertain extreme combination of peace and anger at the same time. When intruders get onto his nerves, they can easily witness his extreme havoc. His spiky short hair length is a typical anime style and gives him a dashing appeal.
Kuroko Tetsuya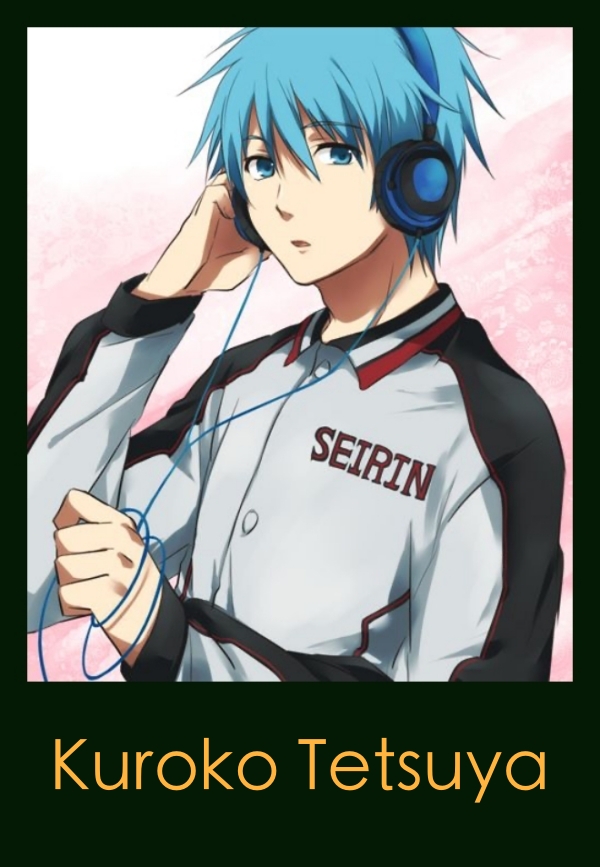 Male anime characters with blue hair are thoroughly fascinating, and Kuruko is an exciting personality with immense talent. He is a great entertainer and its tricky to get your eyes off him. Short blue hair goes well with his personality.
Hinata Hideki from 'Mullet'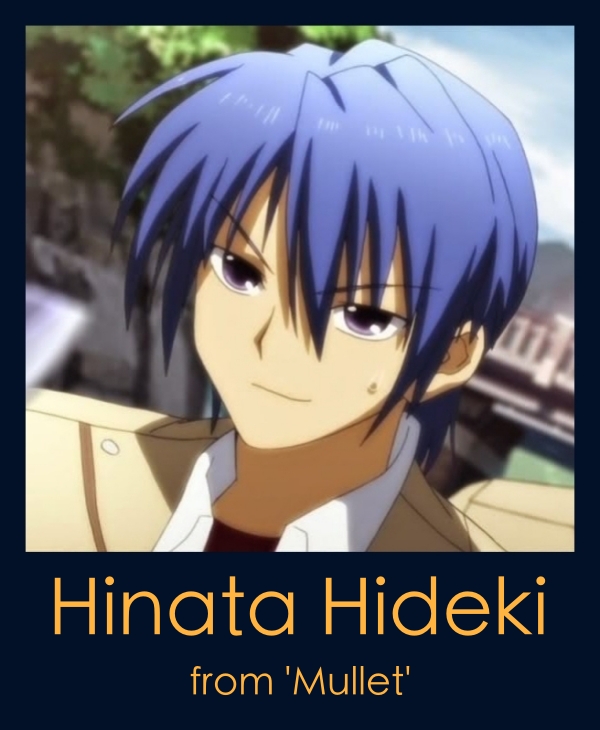 Hinata is amongst the most talented blue-haired anime character who can overwhelm you with his scintillating appearance on the screen. He showcases his supernatural charms with a distinct style of role play. This engaging anime boy is surely eyeing pleasing and head hitting.
Kamina from 'Tengen Toppa Gurren Lagann'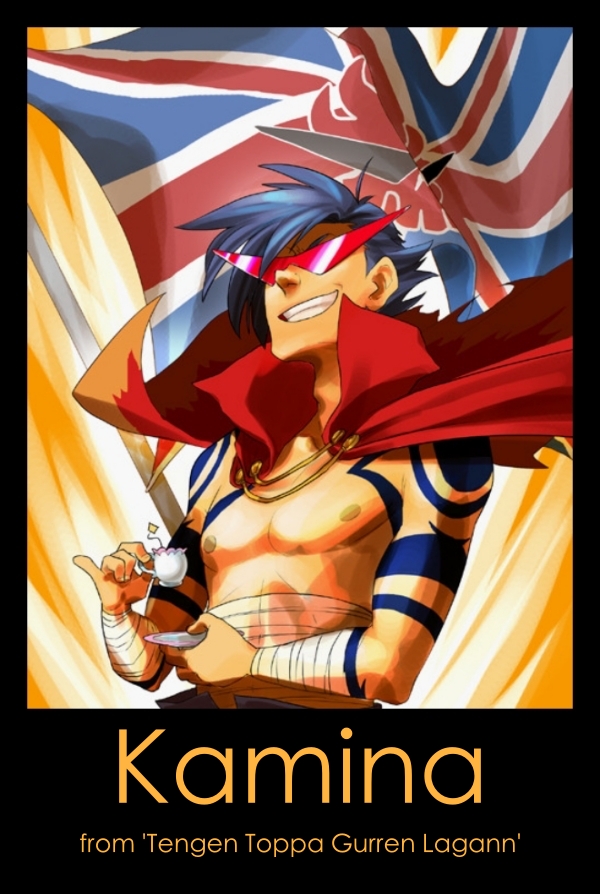 The leader of team Gurren and resident of Jeeha village, this anime guy portrays impressive leadership qualities and a unique charm that mesmerizes its viewers. He synchronizes perfectly with the team and manages all tasks with optimum intelligence.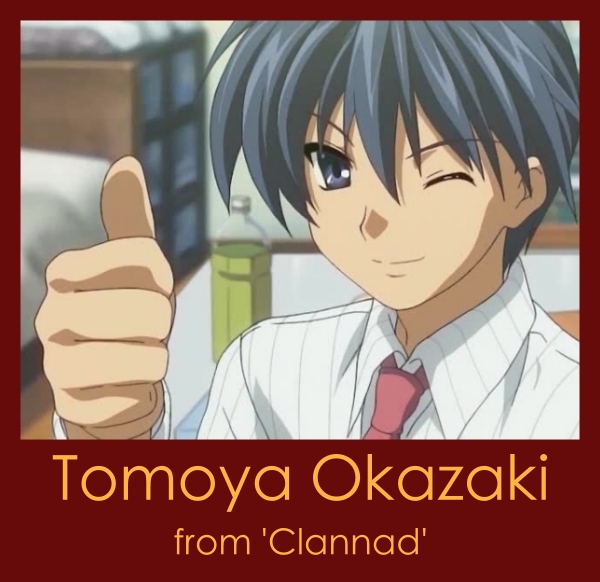 A latecomer to school and a delinquent personality, Tomoya has a common lousy habit getting late at school. He can win your heart with his outstanding achievements and is quite keen to work on the best options. It is fun to watch the mischievous and naughty side of this blue-haired anime boy
Lancer from Fate/stay night- Unlimited Blade Works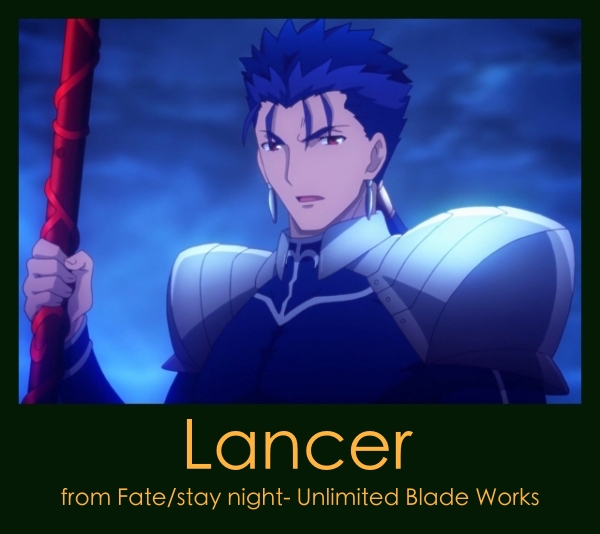 Black Star from Soul Eater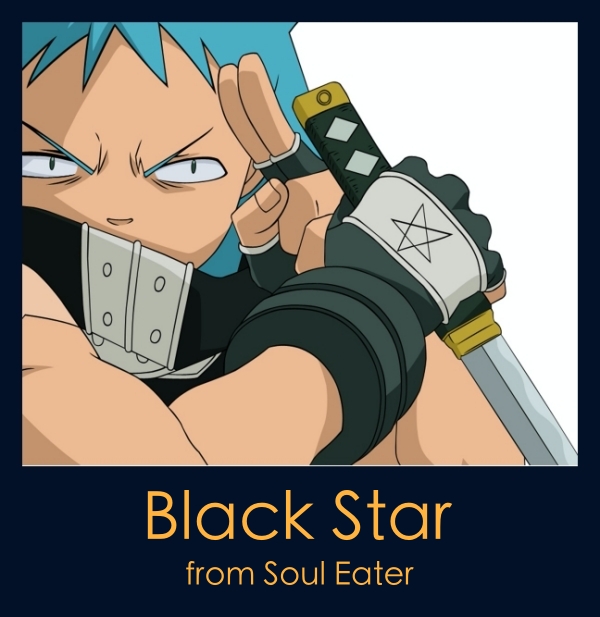 Check out some more Anime Characters with Blue Hair Wallpapers and Vectors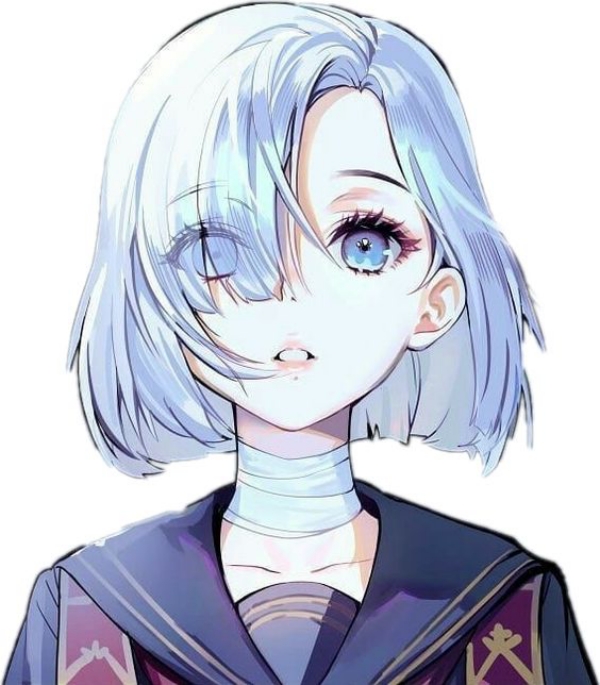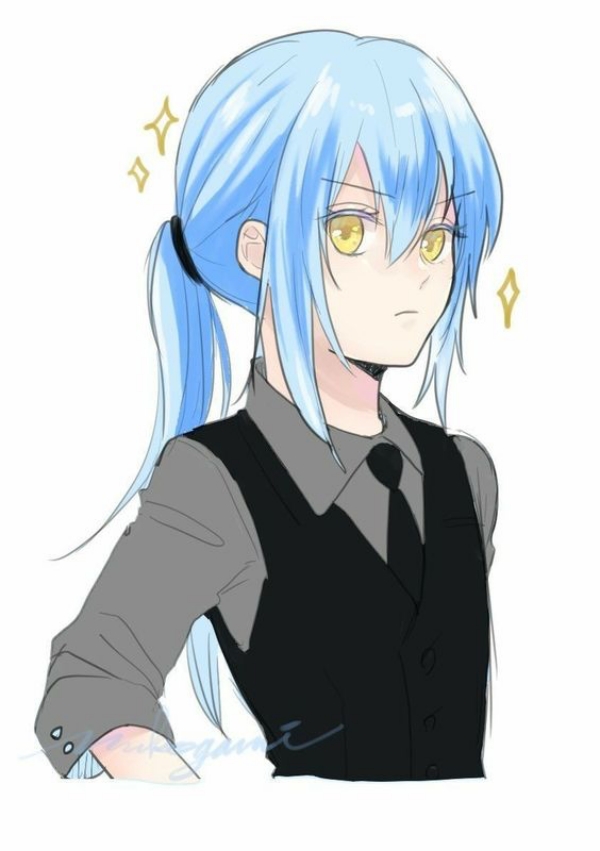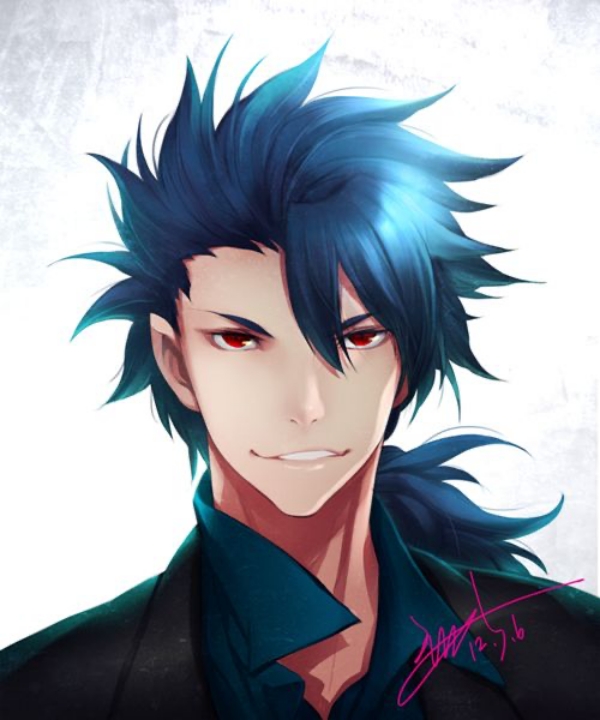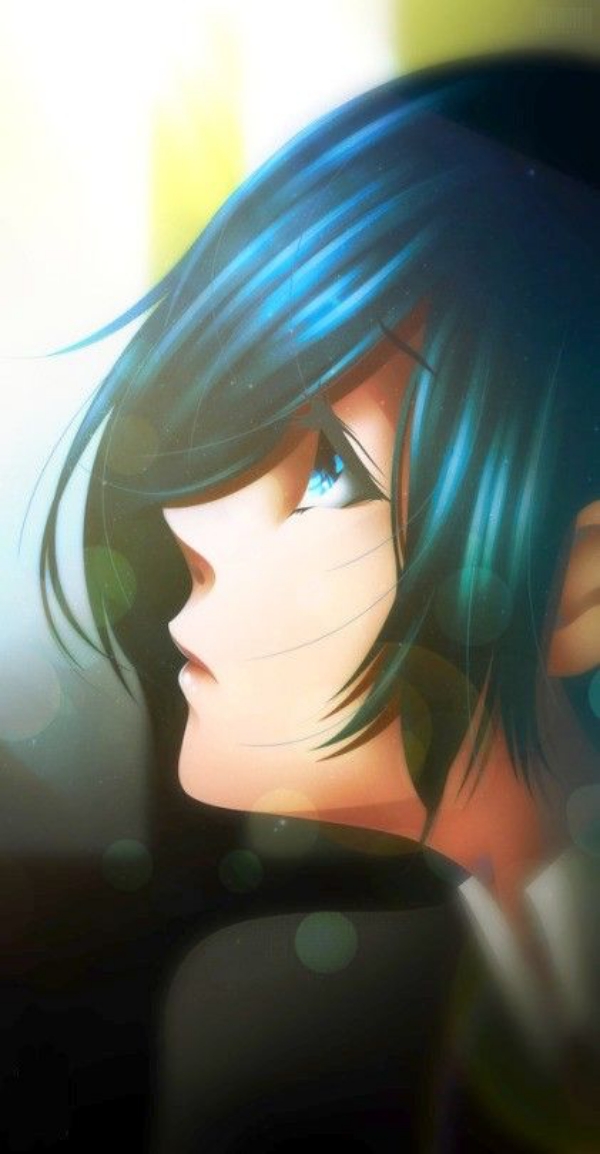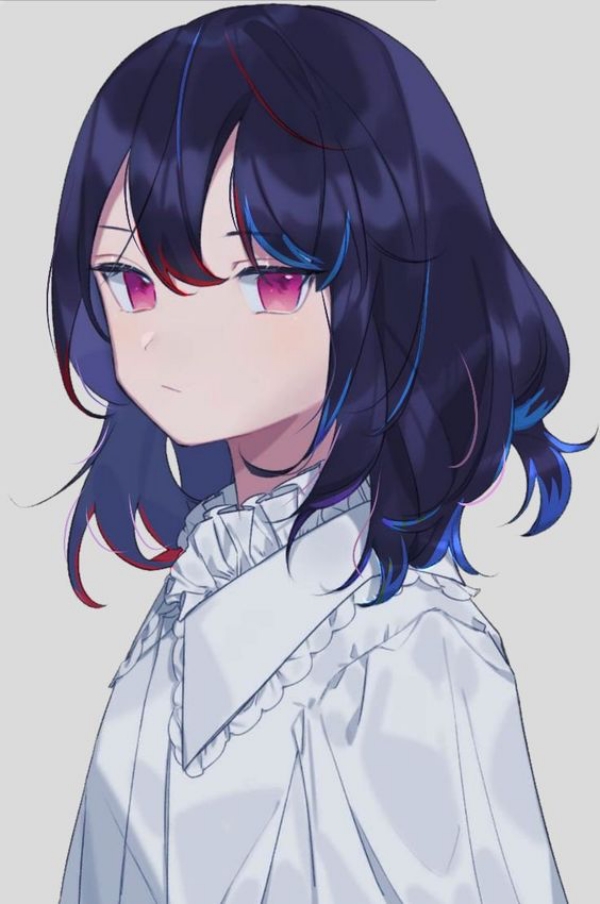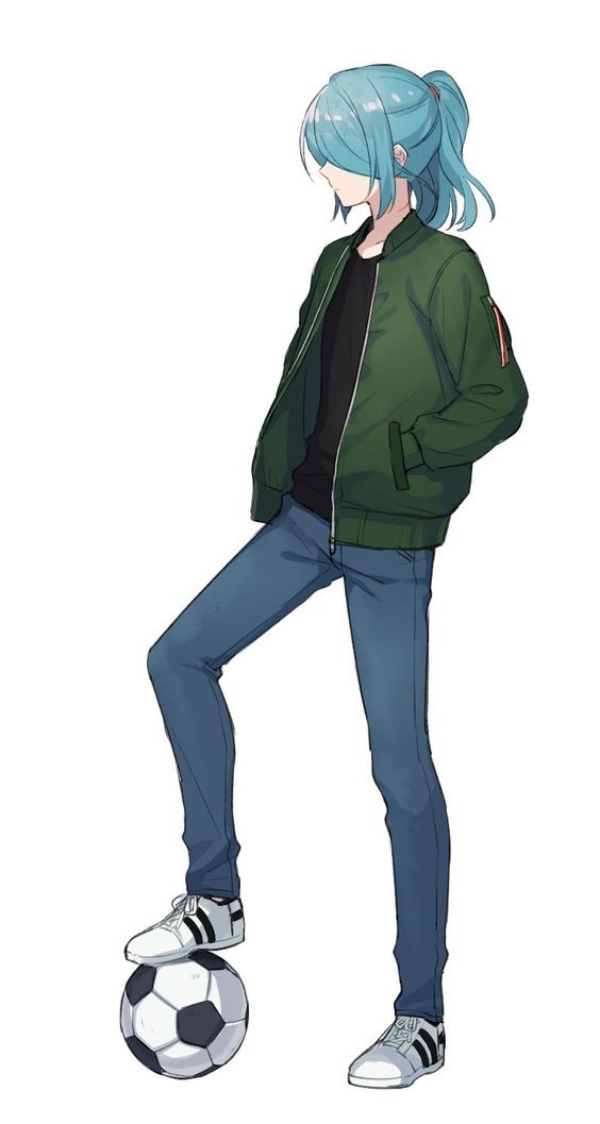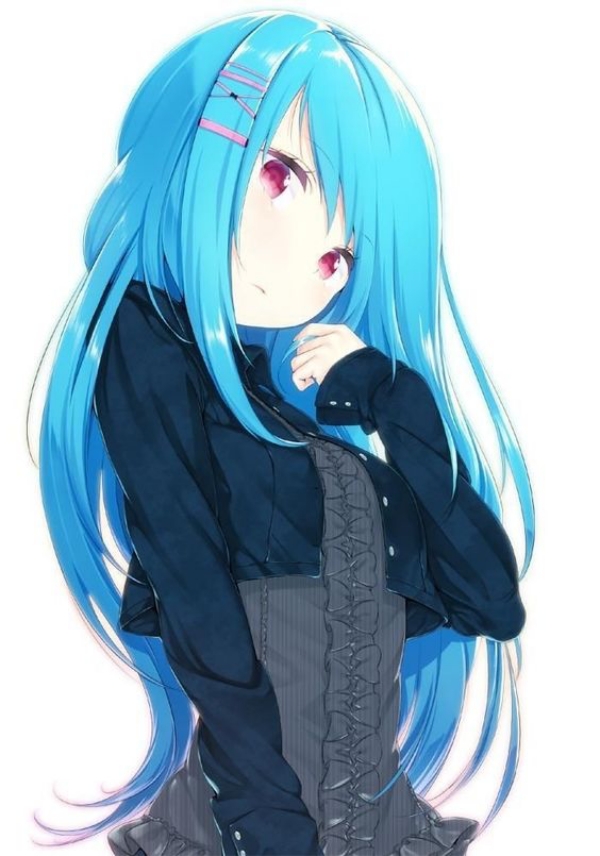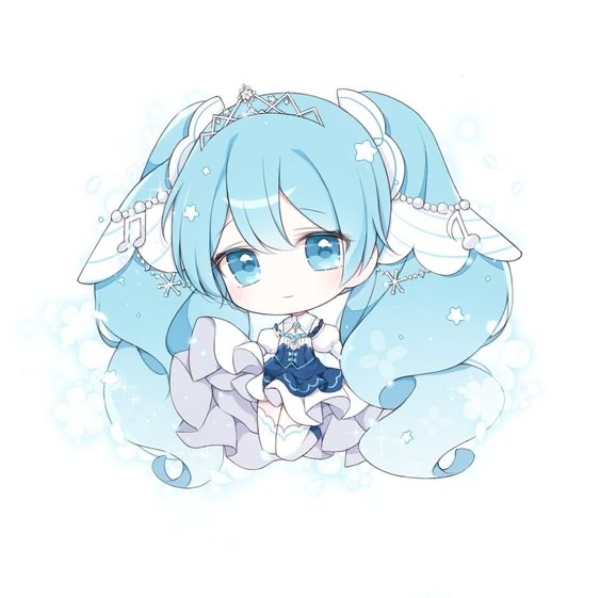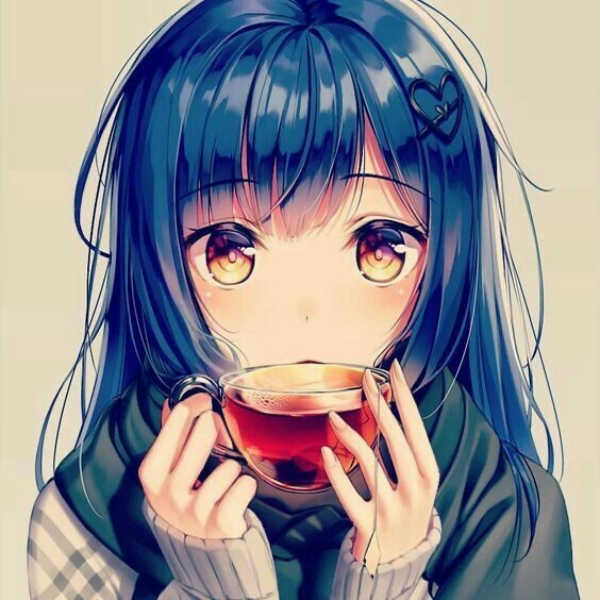 Summary
Now you know the most famous Anime characters with blue hair, including male and female who depict their exemplary personality and unique hairstyles. Charismatic characters from anime show often amaze their viewers with innovative traits and physical variation. Everything from their dressing style to persona varies, and fans thoroughly enjoy this variety. Female anime characters with blue hair exhibit attractive hairstyles that also grants a new style statement for most women. While the male anime characters with blue hair introduce good experiments when men feel that they fall short of fashionable hairdos!