Most people feel that glasses are not a very cool thing, but these anime characters could easily prove you wrong. There are many captivating anime characters with glasses who exhibit their most fiery instincts and traits in an exemplary style. It is thoroughly hard to ignore their spectacular look in glasses that make them look sassy and confident. Instead, glasses are an accessory that gives them a unique appreciation and identification from other anime guys and girls!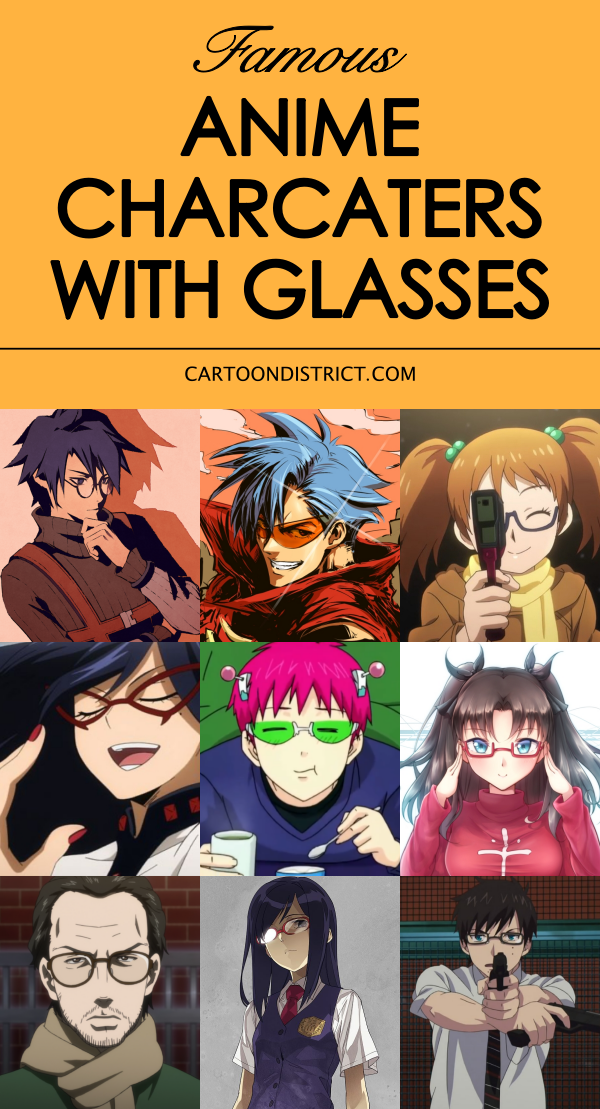 Have you seen Gengo Ikari from Neon Genesis Evangelion and Kabuto from Naruto? These cute geeks are indeed admirable and excellent. Let's peek over them, and you can vote for your favourite picks.
Male anime characters with glasses
Explore these anime guys who are smart and savvy geeks and look even more stylish with those pair of glasses on them.
Hikari Tsutsui from '3D Kanojo'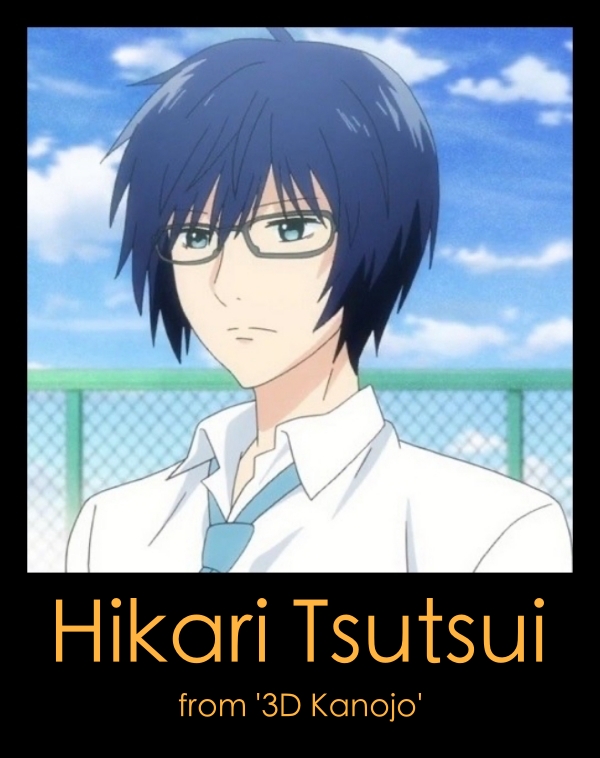 He is an Otaku who enjoys gathering interesting figurines and loves binging on the Magical Girl series. Many of these friends and family often taunt him for the passionate attitude to pursue his hobbies, but he is not much affected by it. If you are also someone who follows their desires and pursuits despite all odds and abruptions, this character might relate to you. He is likable and realistic when it comes to life decisions!
Sakamoto from 'Haven't You Heard? I'm Sakamoto!'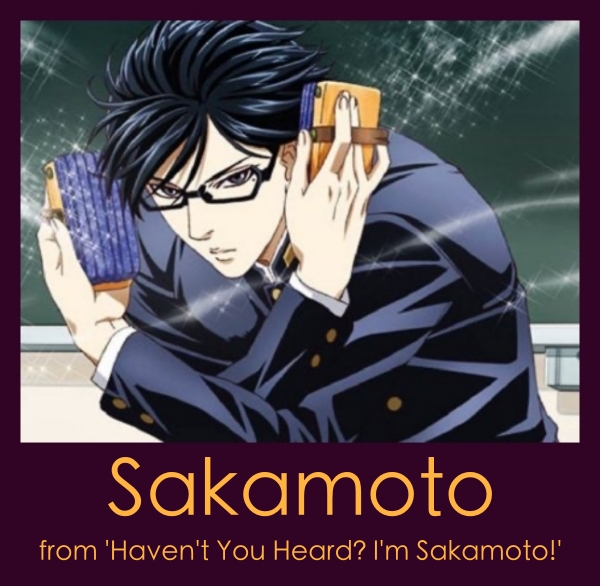 He is an epic character who loves to mind his business and does not entertain other people's interference in his life. This is a comedy anime show, and Sakamoto is a problem solver who pops up whenever someone needs him. Can you wonder if make male anime characters with glasses can be superheroes also? This headstrong and calm superhero can surely melt your hearts with his appearance!
Uryu Ishida from 'Bleach'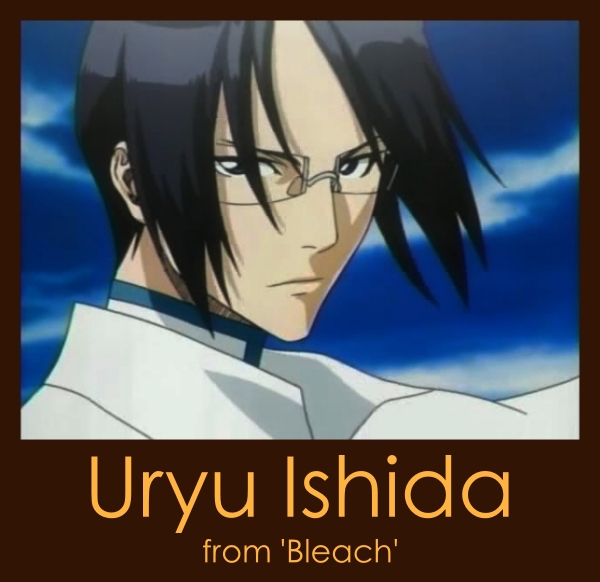 Yet another anime guy with glasses belongs to a very popular anime that most anime fans recognize known as 'Bleach'. He is short-tempered, quiet, and introvert when the main protagonist Ichigo Kurosaki comes into the picture. Despite his boasting nature for his traits, he also knows to figure out solutions and turn things in his favor.
Shiro Fujimoto from 'Blue Exorcist'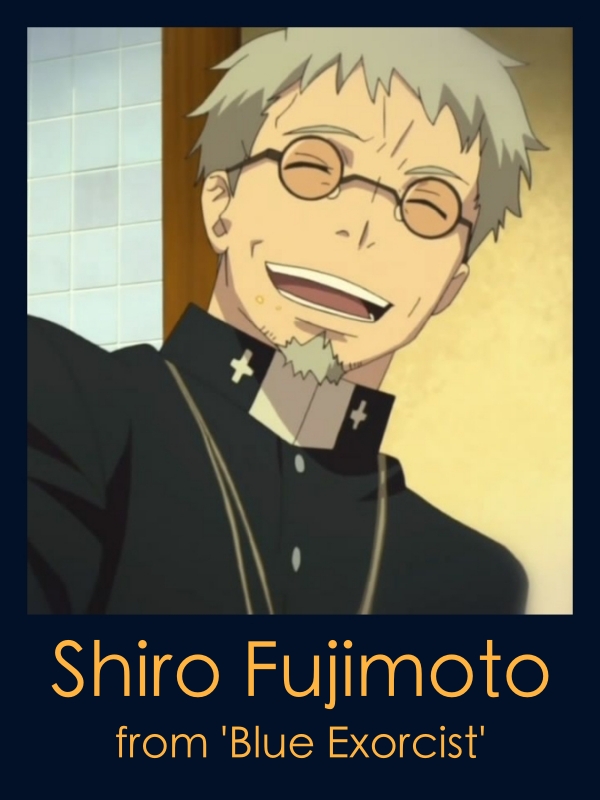 You cannot stop adoring this lively and chirpy anime parent wearing glasses. He is a wonderful father who has mixed fatherly attributes like being jolly and sarcastic. This anime might make some goof ups at times but also sorts them all on his own. You cannot stop embracing his relation with the son Rin Okumura.
Konekomaru Miwa from 'Blue Exorcist'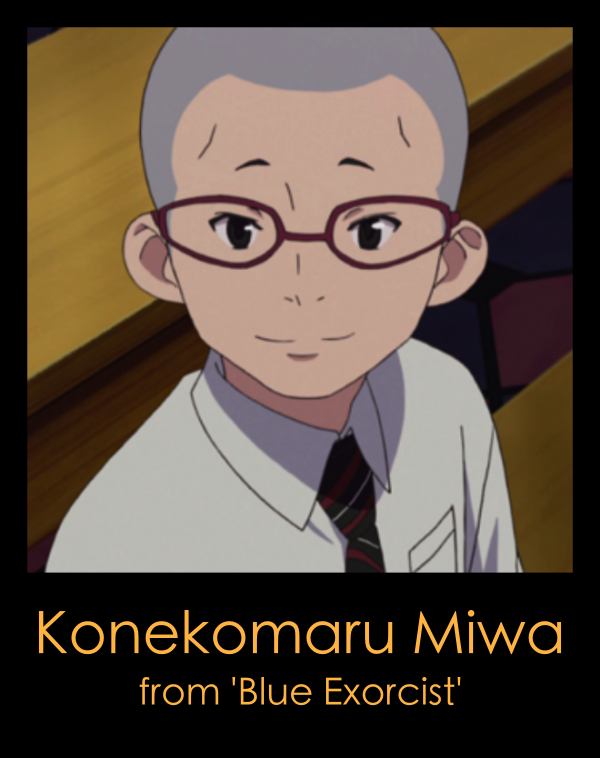 He is a coward and often gets scared with minute things. Despite being an exorcist at times, his shaky determination can turn things very tricky at times. He is a generous and robust anime character but might live up to expectations during extreme conditions.
Dr Stylish from 'Akame Ga Kill'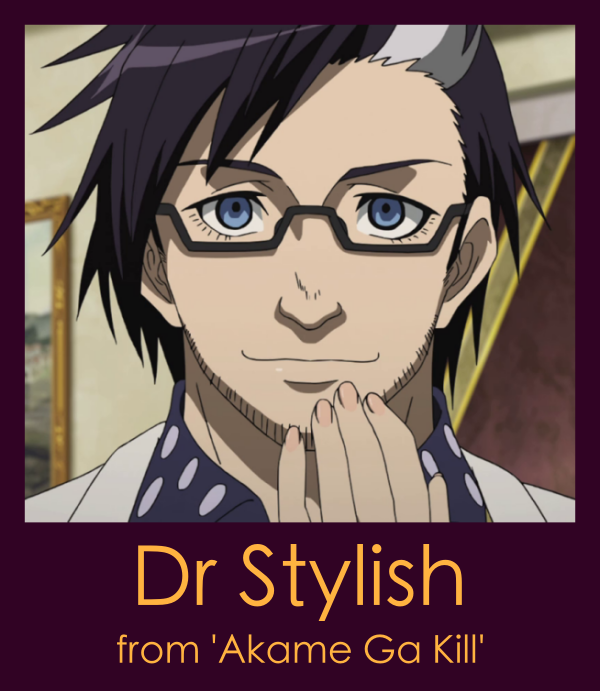 This is another popular male anime characters with glasses who is also an intriguing gay scientist. He is probably a mad scientist who keeps doing weird experiments on human beings, and they turn out to be devastating at times. You can witness this doctor transforming into devilish monsters who can turn disastrous for the world. Do you remember him in Akame Ga Kill as an energetic persona who was implicitly wonderful?
Yukio Okumura from 'Blue Exorcist'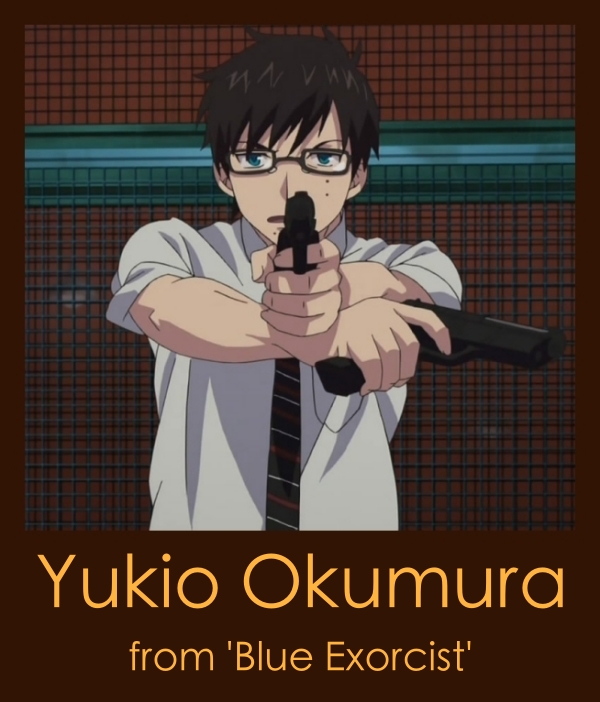 This is yet another cute guy who is also a brother of Rin. But their roles often get reversed as the maturity of this glassy guy is higher than the younger brother. Yokio owns a unique allegiance, smugness and pertains complete dedication towards his work. His lack of confidence is the only trait that puts him down at times. There is hidden insecurity in his persona that surprisingly comes out at times.
Sosuke Aizen from 'Bleach'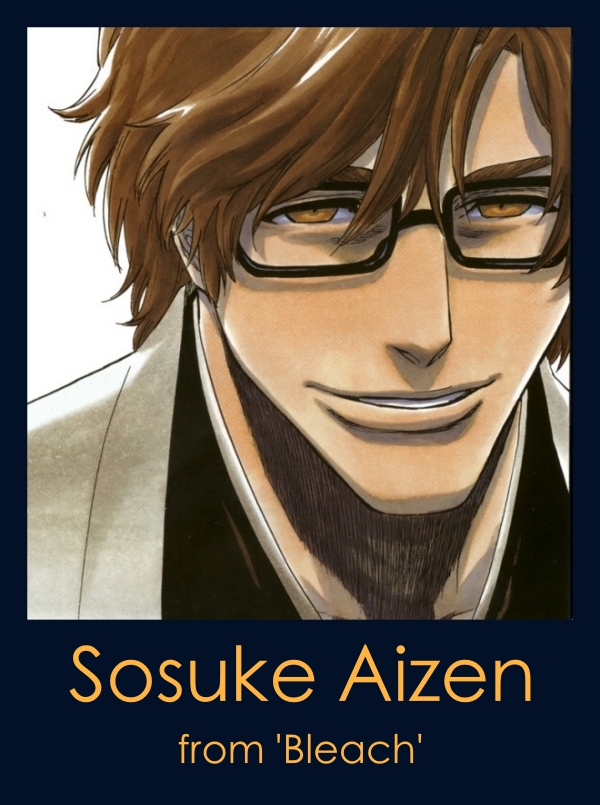 The next male anime characters with glasses are Sosuke who has an excellent popularity in the anime world. He is a gentle speaker and overall a nice gentleman but suddenly starts acting weird that brings out his devilish side. Aizen is an emotionless creature for naïve people and plays his part in antagonist perfectly.
Joji Saiga from 'Psycho-Pass'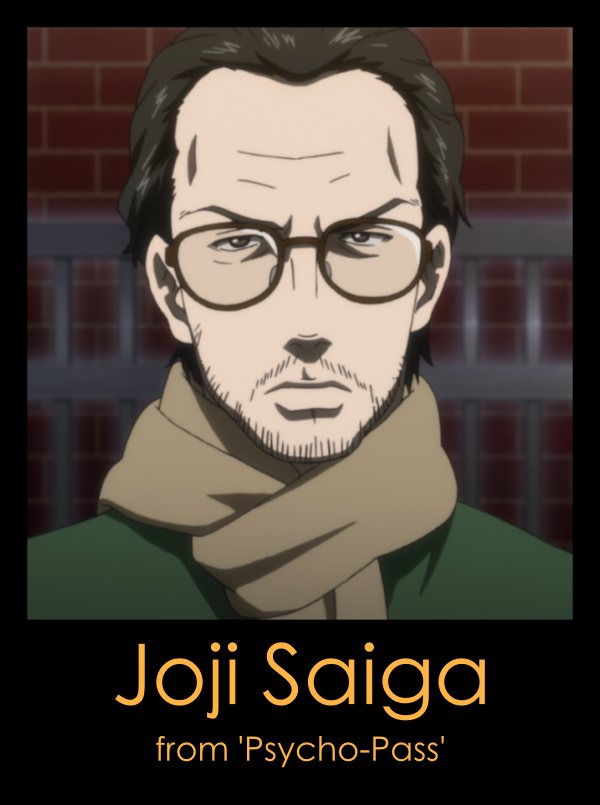 Such fascinating anime characters with glasses are engrossing and deeply interesting. Saiga is a talkative anime guy who loves to chat on trending intellectual topics and can portray his smart personality aptly. He plays the part of a doctor who amazes people with his immensely deep outlook on life. Overall, this glassy person is worth a watch.
Kusuo Saiki from 'The Disastrous Life of Saiki K'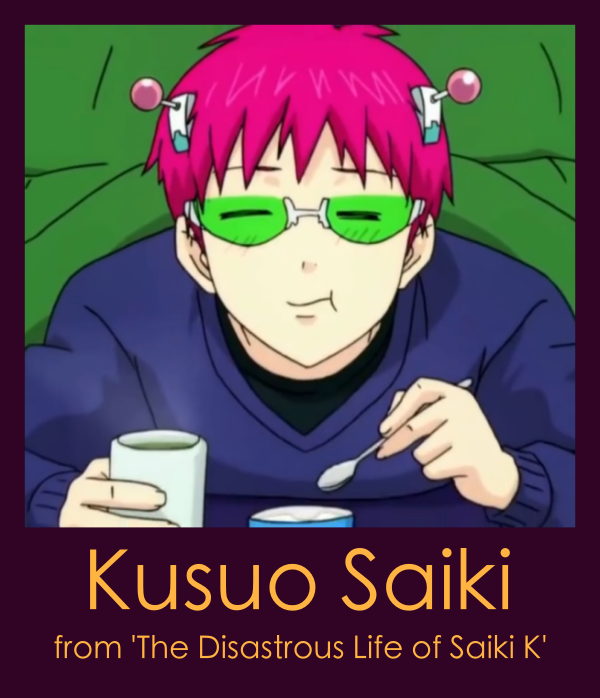 He is a legit pick for the best anime characters with glasses as this guy is an introvert who loves staying aloof and runs far away from the people's attention. His dynamic personality often attracts people as to how he handles regular life is impressive.
Shiroe from 'Log Horizon'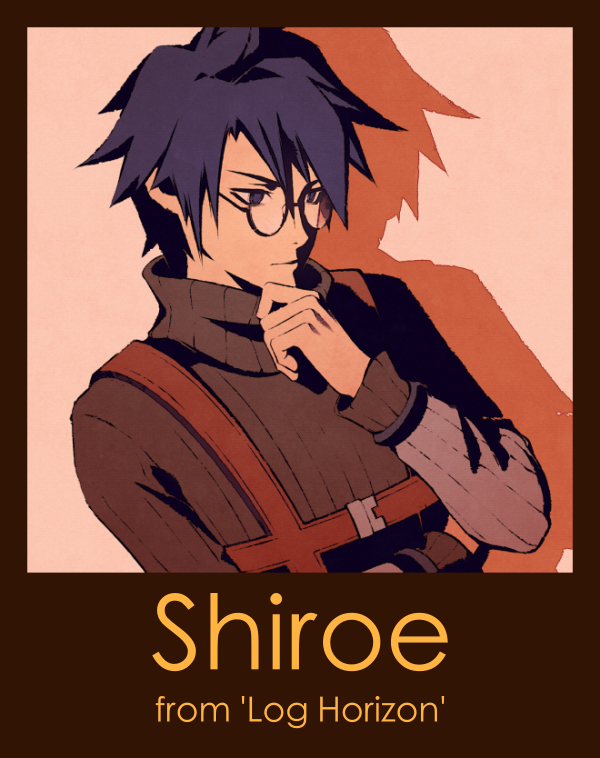 Fafnir from 'Miss Kobayashi's Dragon Maid'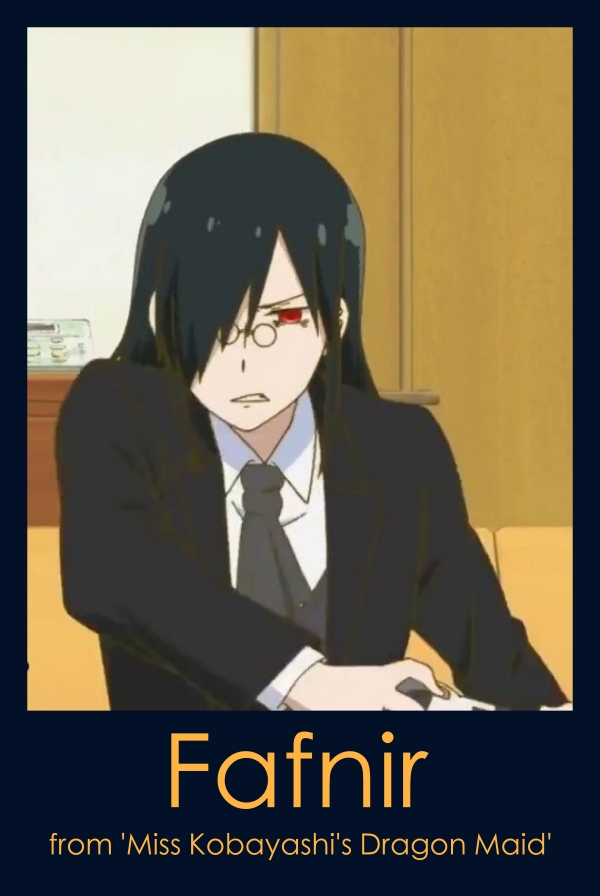 Kamina from 'Gurren Lagann'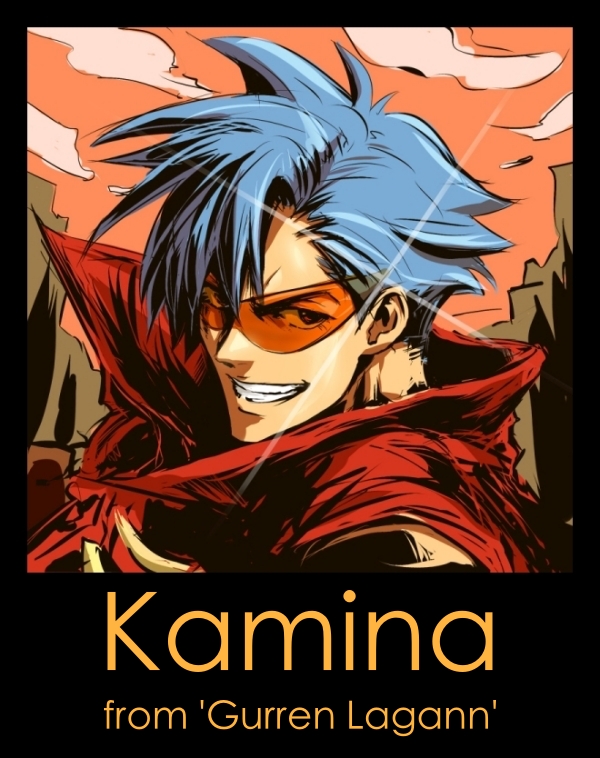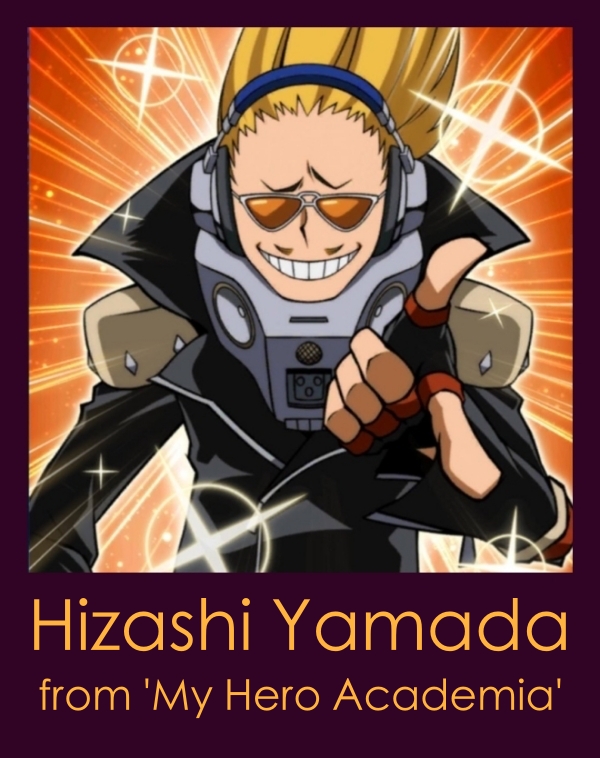 Iida Tenya from 'My Hero Academia'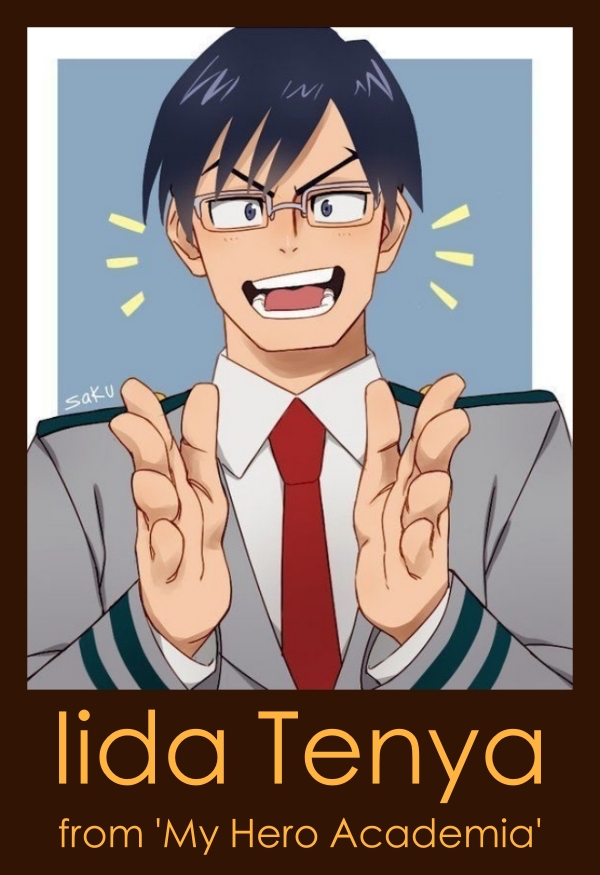 Kobayashi from 'Miss Kobayashi's Dragon Maid'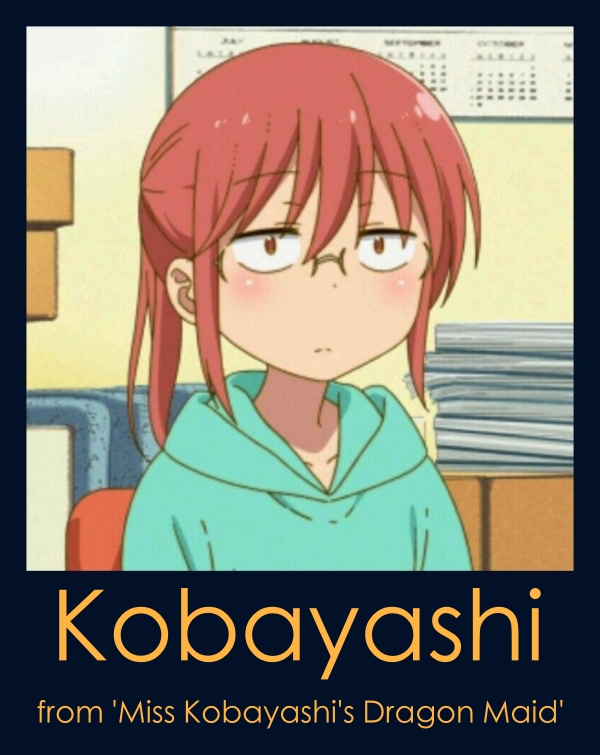 She is a cute glassy anime girl who loves her work life in a cubicle and stays patiently in a flat. Whenever she gets drunk, you can see her getting along with a human dragon who keeps switching between his characters. Her wits and sharpness add value to this anime series amazingly.
Nemuri Kayama from 'My Hero Academia'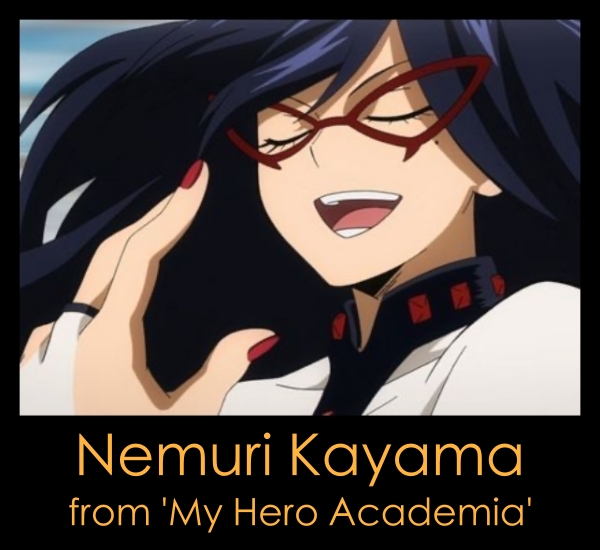 Female anime characters with glasses look adorable, and this one is our favorite. Also known as 'midnight', she offers a fan service in this anime show. You cannot miss out on the exciting outfit that blends perfectly with her role in the show. She is not a dumbhead, and her smart attitude makes it sure.
Ursula Callistis from 'Little Witch Academia'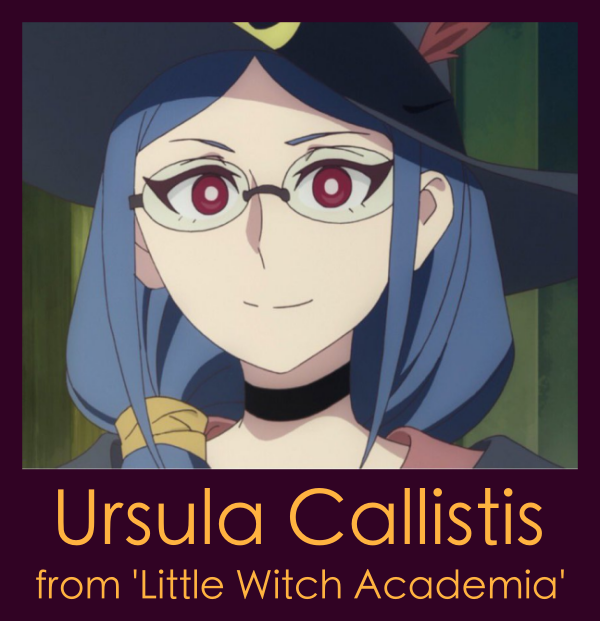 She is a mentor to Atsuko Kagari and also the main character from this anime show. Despite her crucial part in the series, still, she does not get the recognition she deserves. Anime fans love to watch the motivating and heart touching bond of this wonderful mentor and her student. Her character revolves around the scuffles and insecurities and how she manages all of them.
Fuu Hououji from 'Magic Knight Rayearth'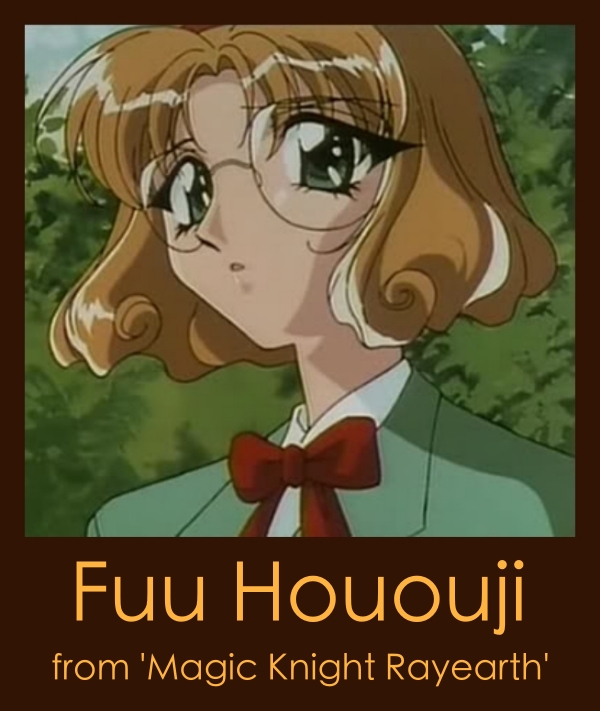 She is another interesting introvert character who aces of the list of female anime characters with glasses. Her unheard urges stay beneath the bunkers of her heart, and she never tries to pull them out. You can spot her as a stubborn girl who tries to sort all by herself and never prefers to seek any external help.
Sayuri Hida from 'Best Student Council'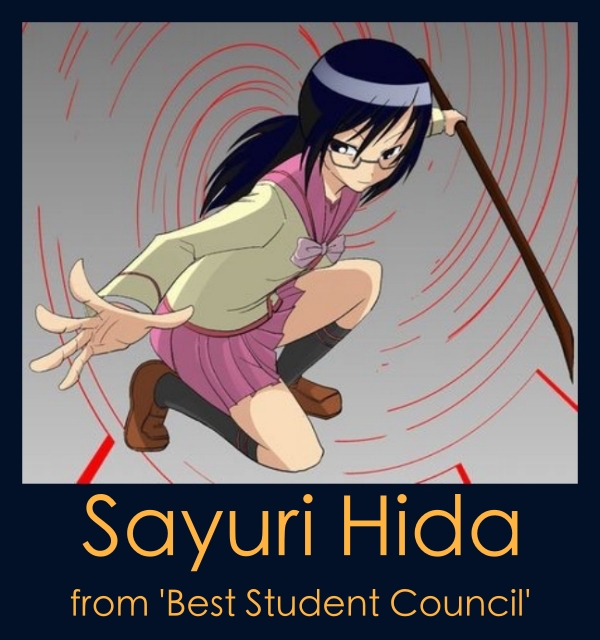 This anime character with glasses uses a bamboo blade and remains an average throughout. It is a fascinating show that focuses on the lifestyle of the students and their dedication to transforming their school into a better place. She is an introvert and quiet girl who can stand tall in any situation.
Shizuku Hazuki from 'new Game'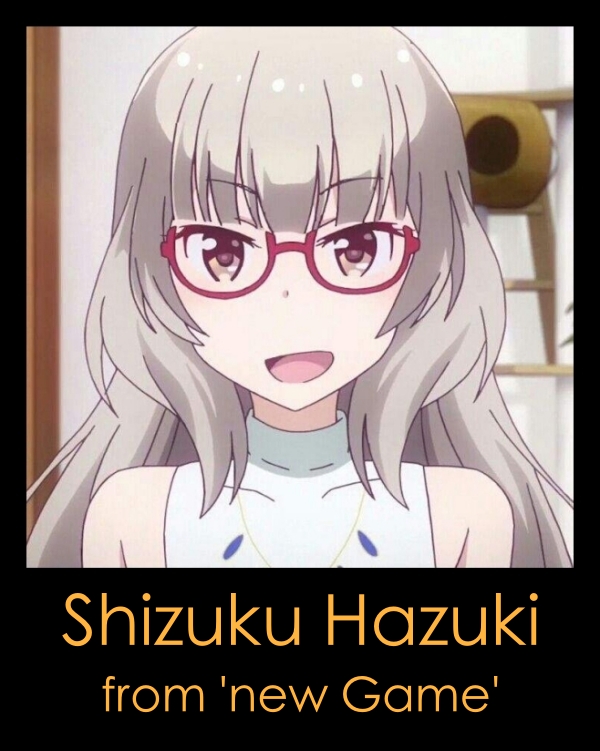 Another fantastic female anime characters with glasses is Shizuku and is an eccentric character. Her fancy towards weird and cute things is often a peculiar trait of hers. Despite being casual with other things in life, Hazuki would not bear a single mistake when it comes to her business. She is all filled with giggles and laughs otherwise.
Laki Olietta from 'Fairy Tail'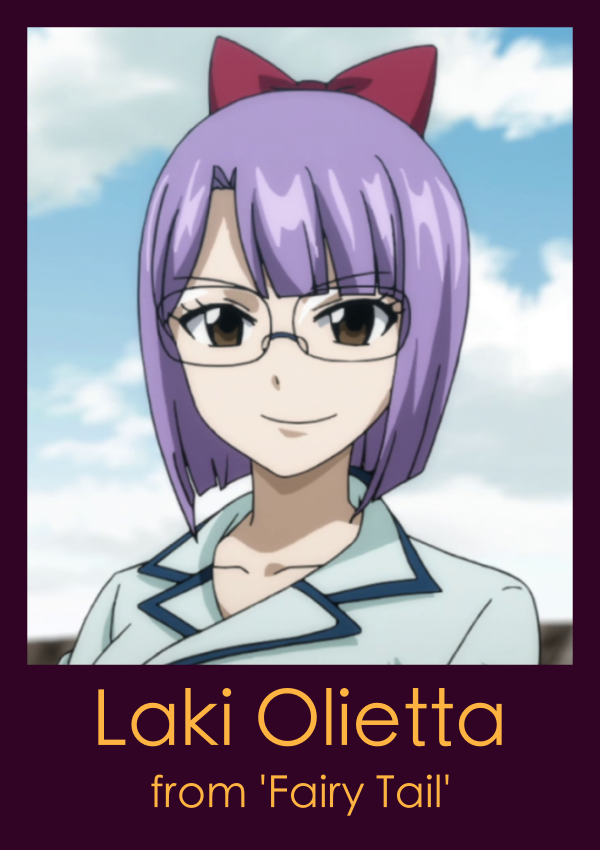 Her basic character is introvert and lame and stands at the back end frame in this anime series. She is a known character who has not yet used 'Fan service' in the show. Overall, her glassy look is side-lined yet gets prominent due to the uniqueness of her character.
Chiriko Tsurumi from 'Anohana'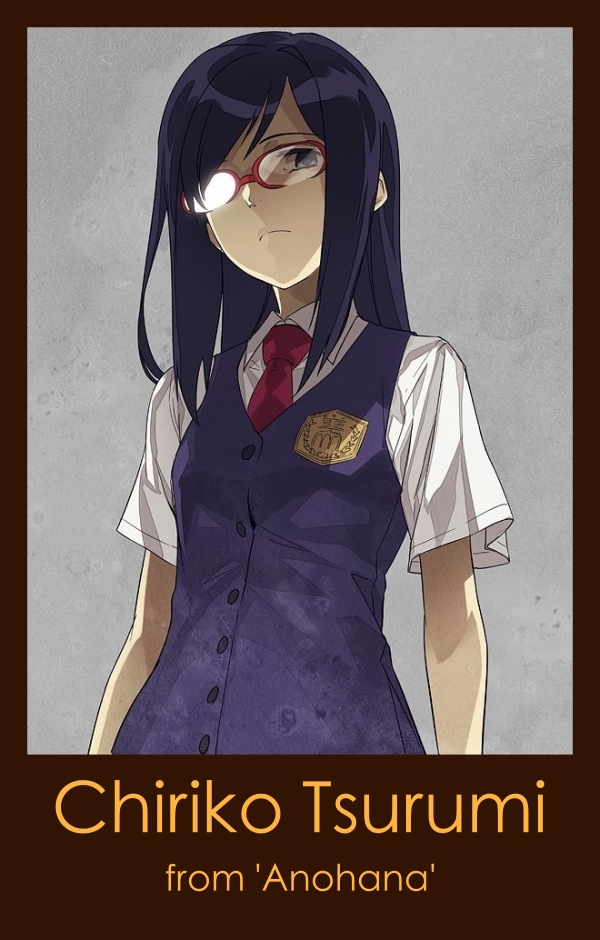 Yuri Dietrich from 'RErideD: Tokigoe no Derrida'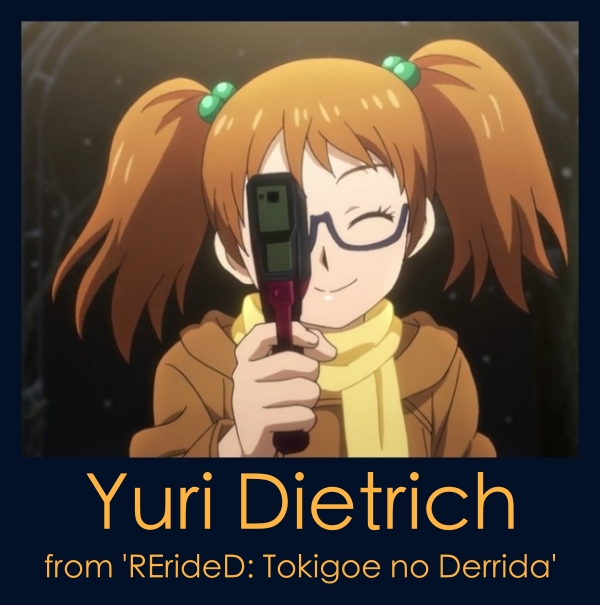 Sumie Ayado from '3D Kanojo'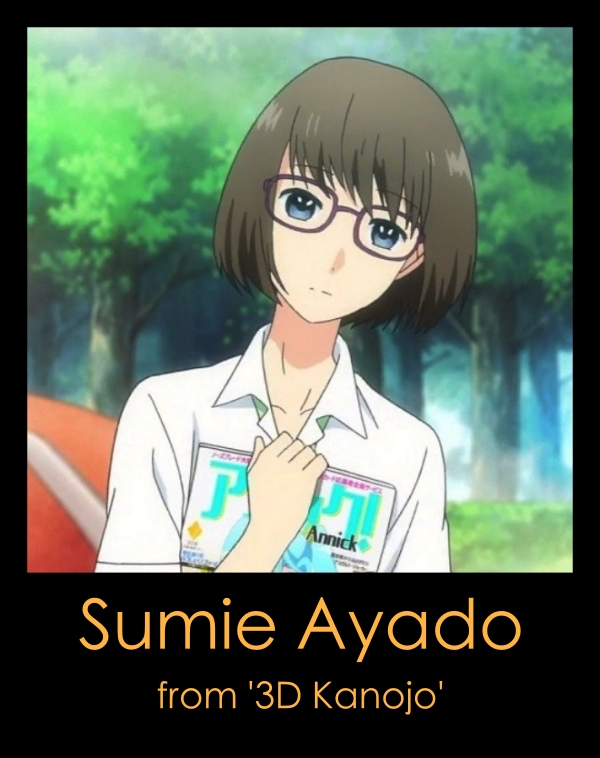 Rin Tohsaka from 'Fate stay Night.'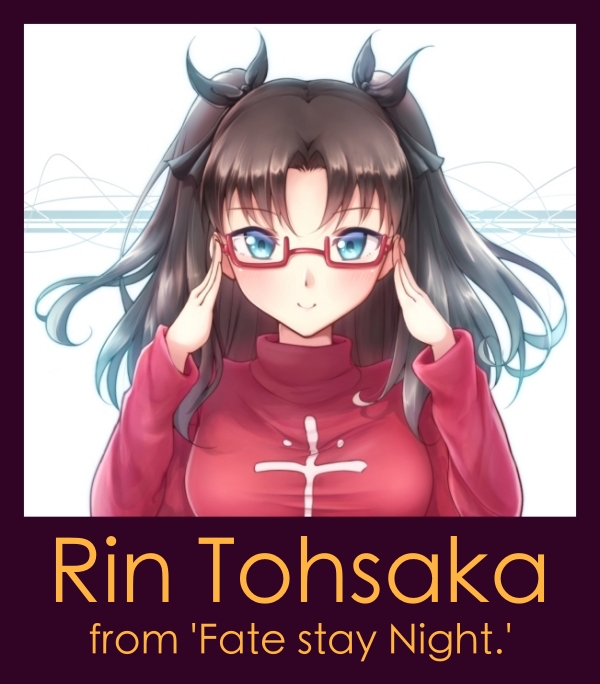 Here are some more Anime Characters with glasses Vectors and iPhone Wallpapers.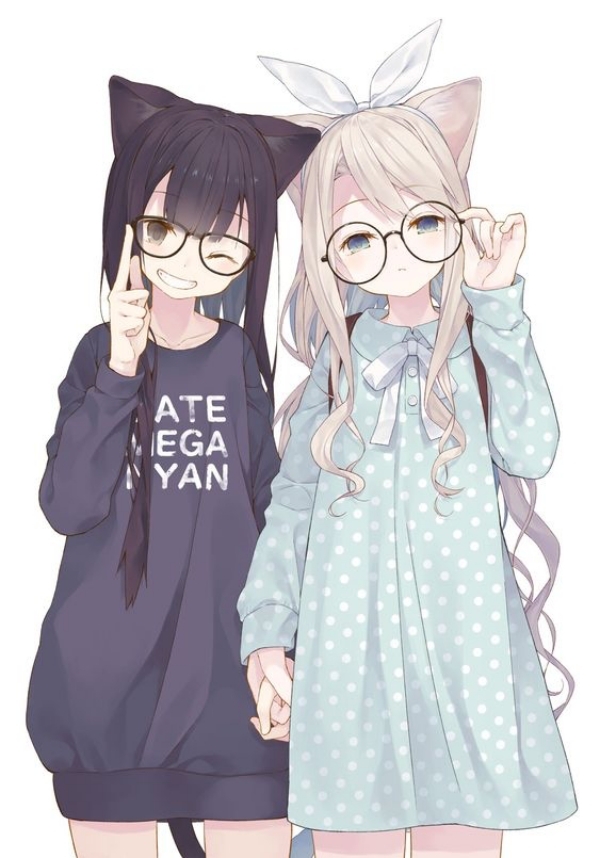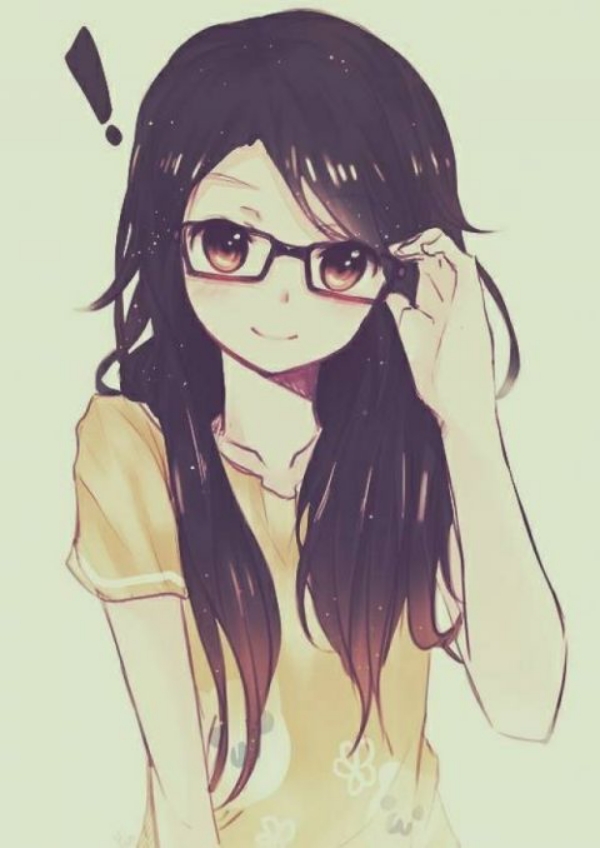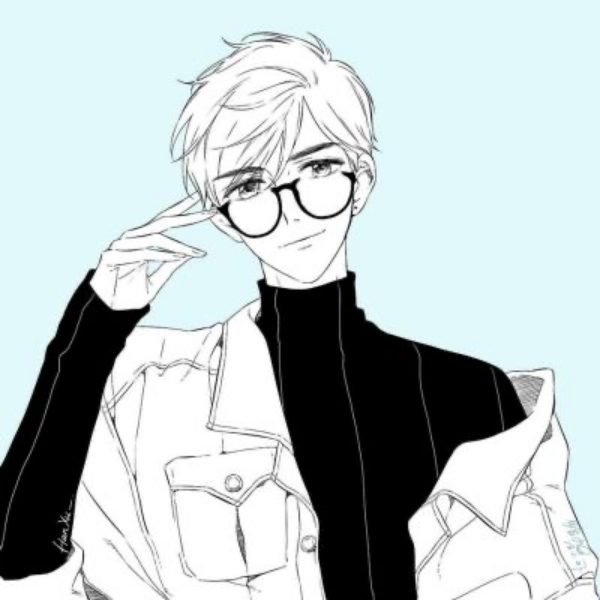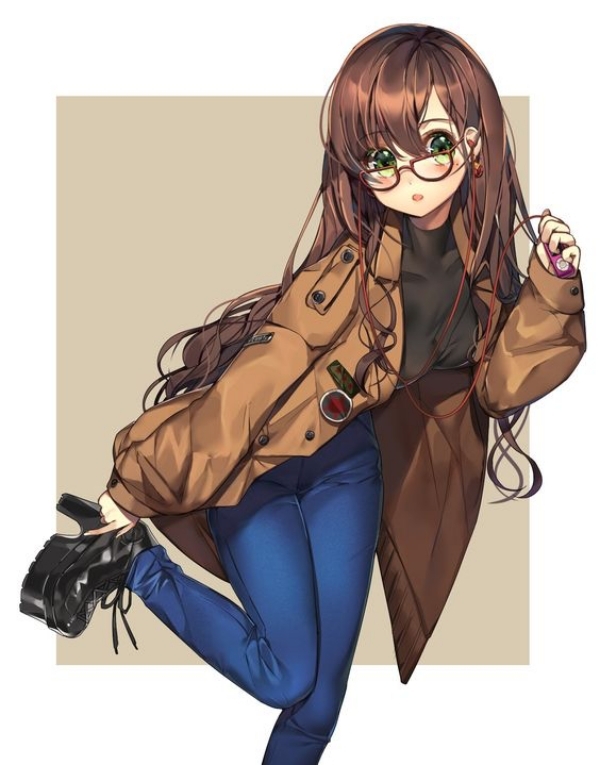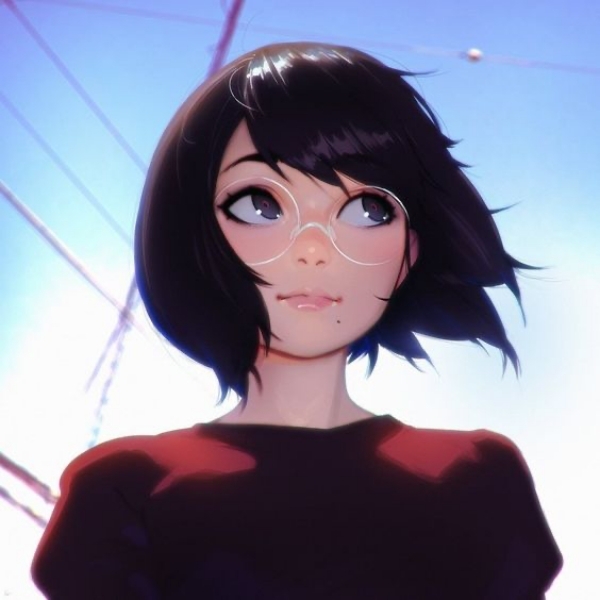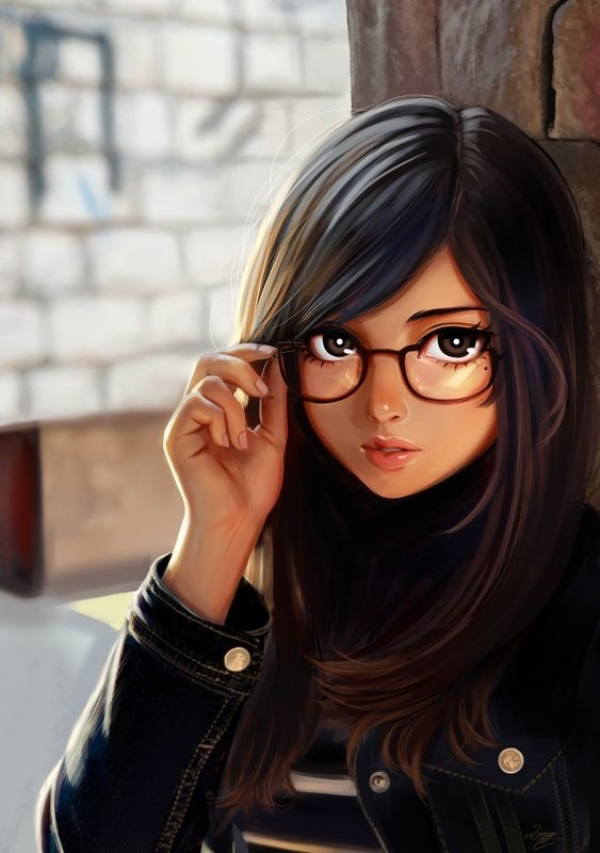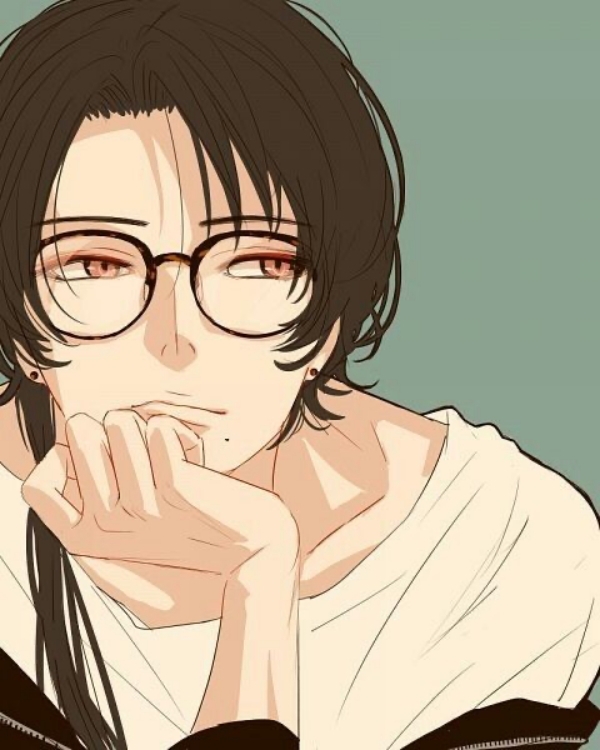 Conclusion
Now you know the famous anime characters with glasses who ace their looks with an engaging personality and spectacular traits. Looking at these amazing anime male and female characters, you can figure out that glasses can add a unique trend-setting to their persona. Geeks are trending these days with the wonderful appearance and mind-blowing appearances. It is although not very prominent that all these characters lead the respective anime shows, but they carry a distinct role that fetches the attention of anime fans. Are you also a fan of anime shows? If yes, these classy glassy male and female characters can clutch your eye for sure!