We're almost at the end of the blissful summers and fall is fast approaching! And guess what? This means it will soon be time for Halloween! Oh, we are so excited! All the trick or treats and all the fun that will be happening makes our heart beat faster. Have you thought on how to decorate your house this fall? Of course, the pumpkins will be a part of it, however, you can decide on a theme. Can't get any ideas? Do you want to have some ideas for this year's fall porch décor? Well we are here to help you with these amazing and Beautiful Fall Porch Decoration Ideas to Try. With this, here are Beautiful Flower Arrangement Ideas to Prettify any Occasion!

Beautiful Fall Porch Decoration Ideas to Try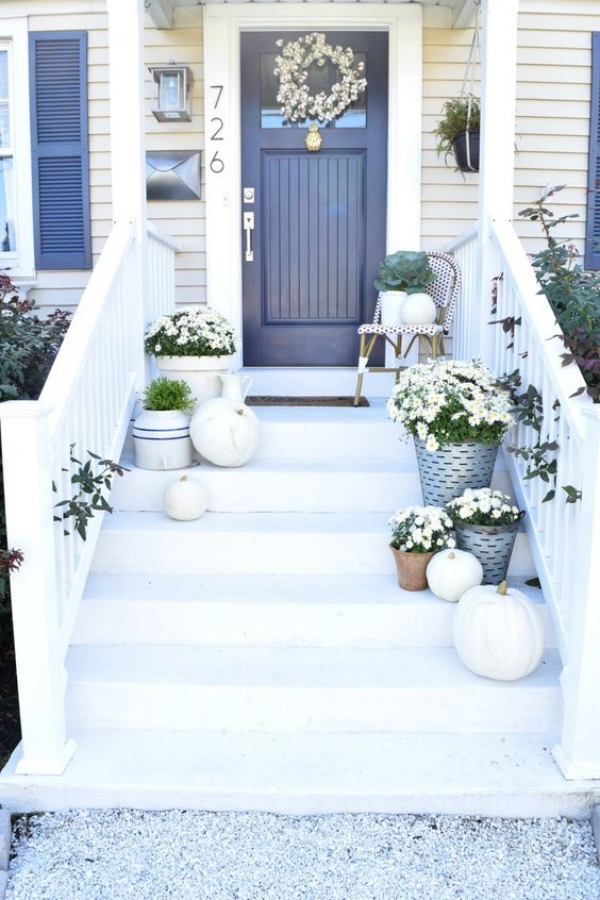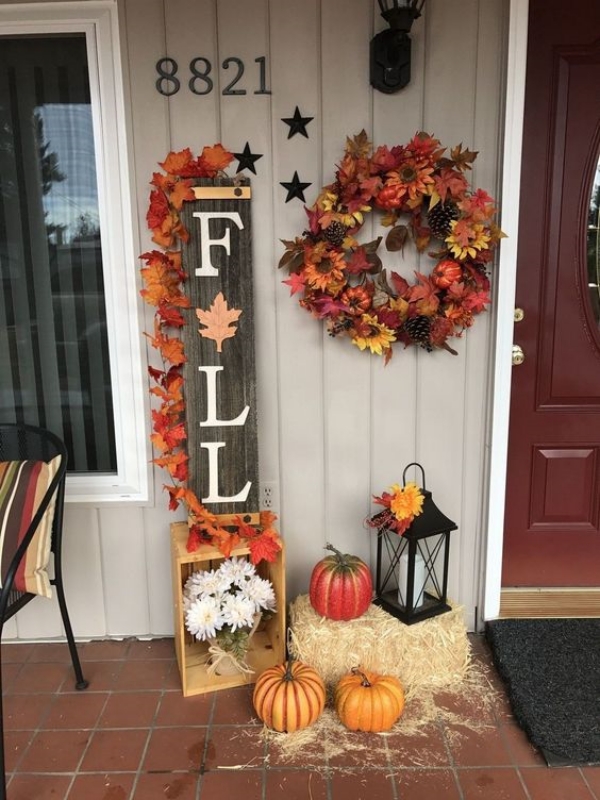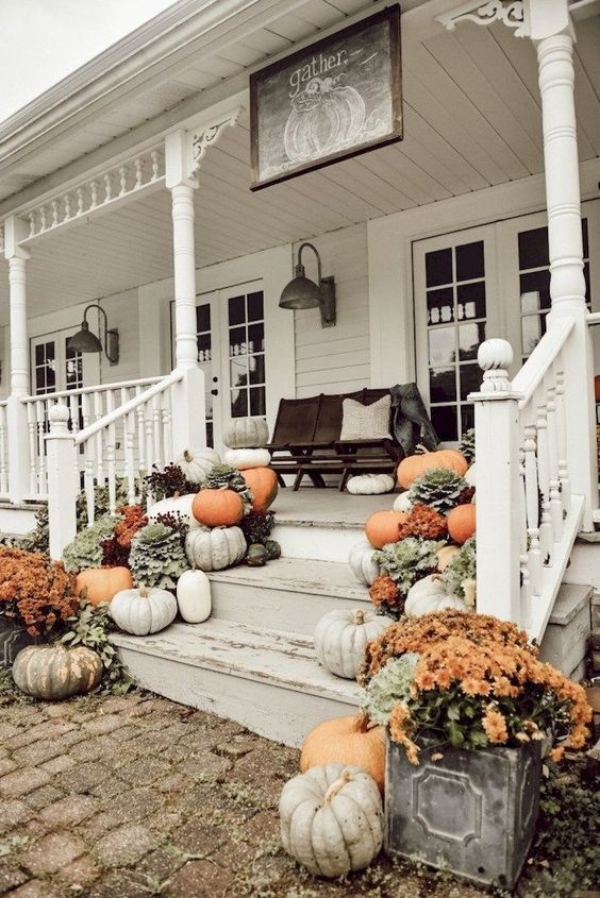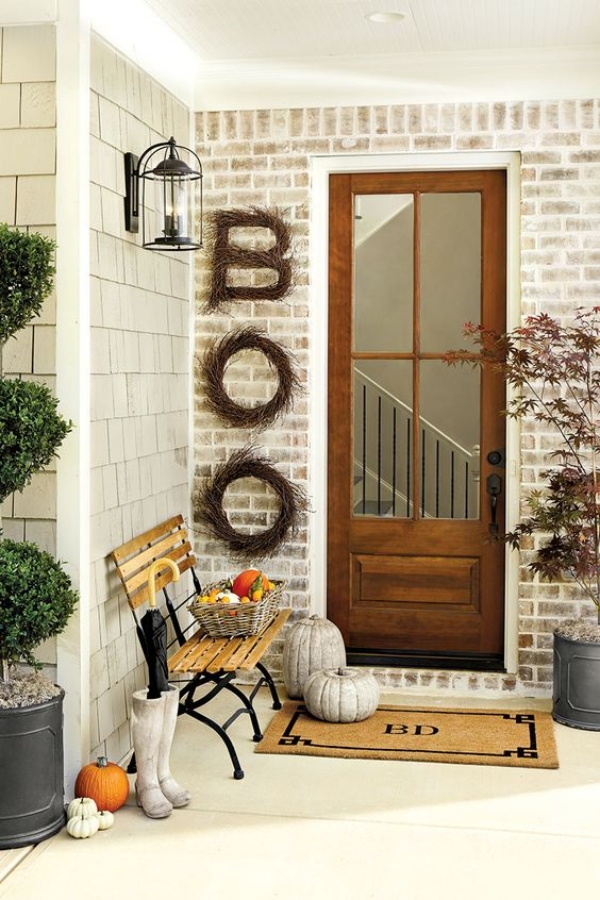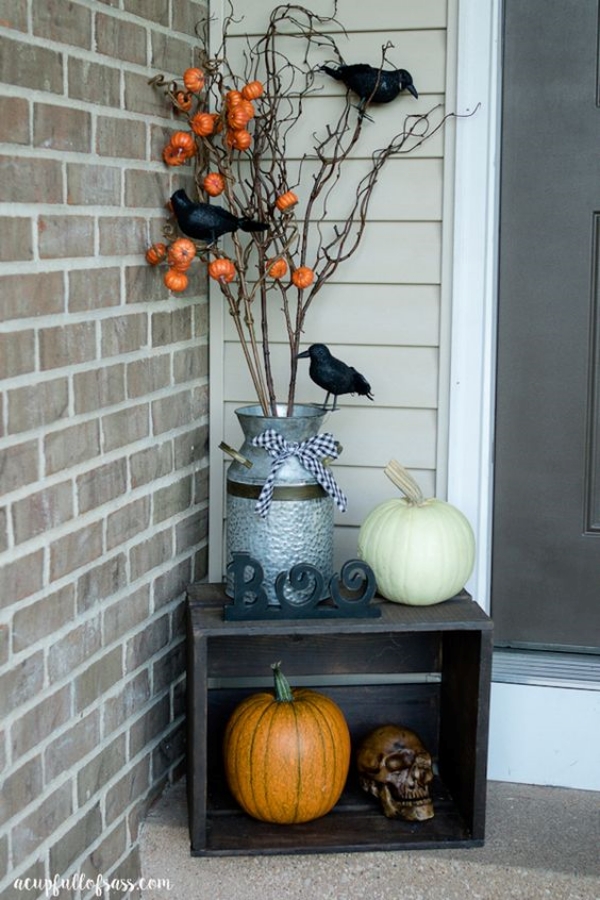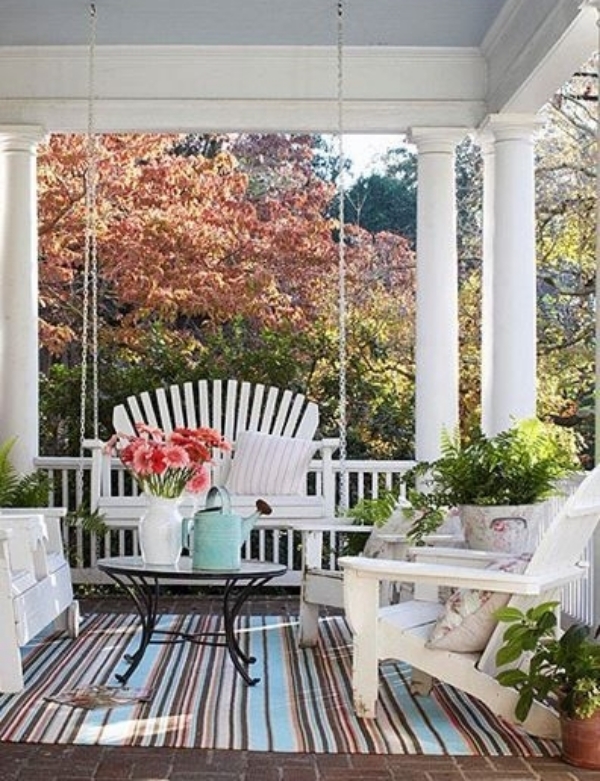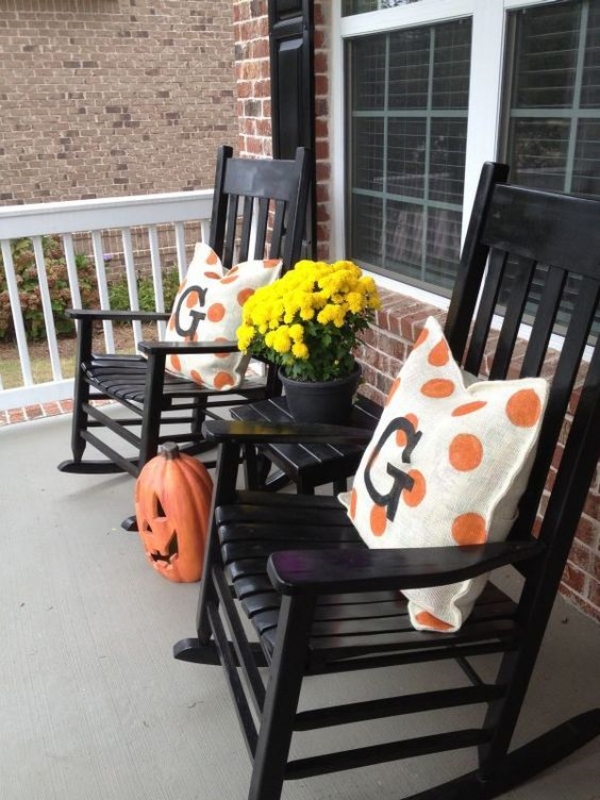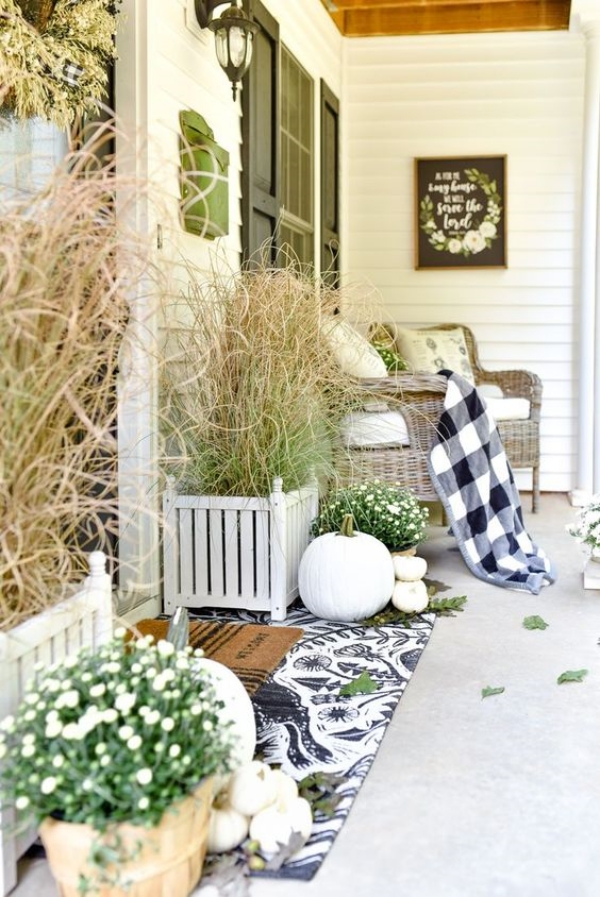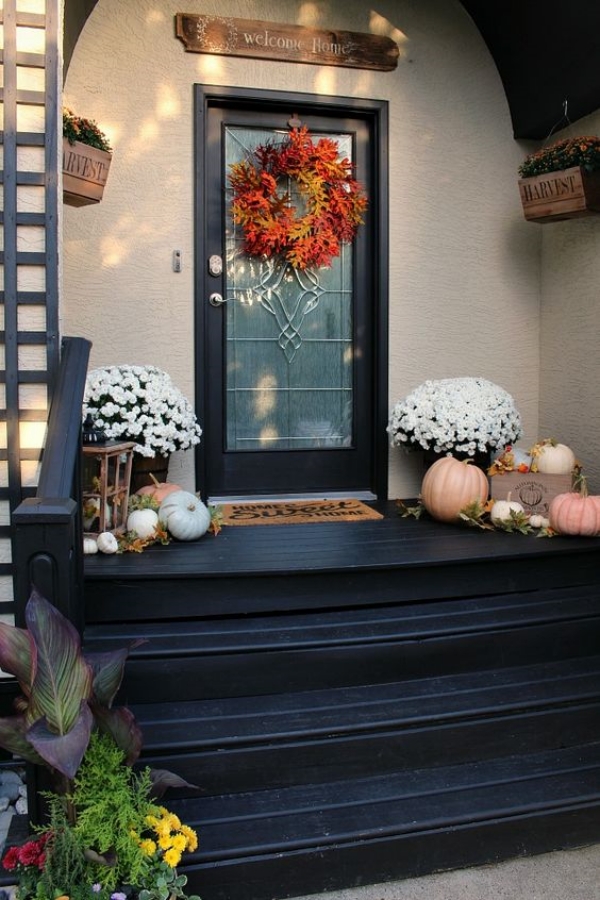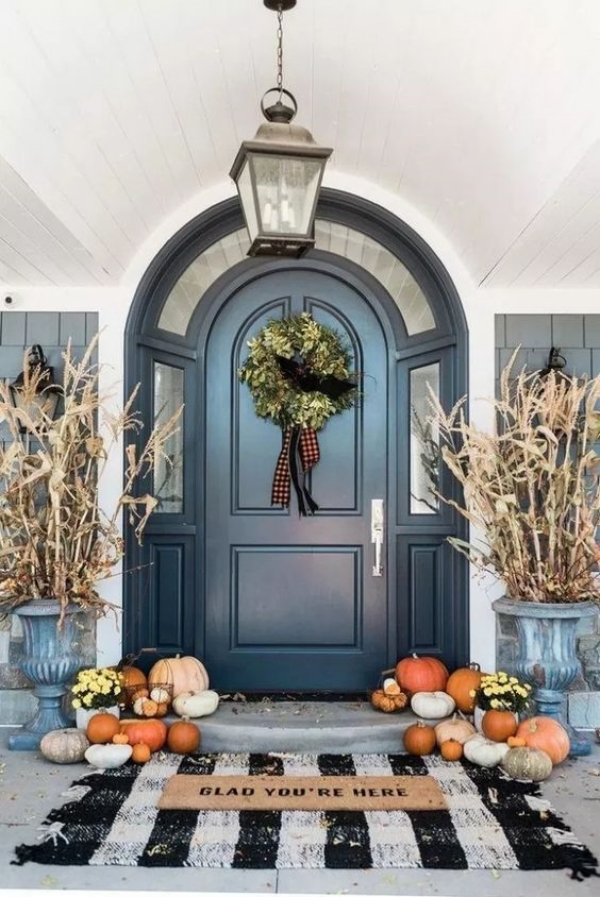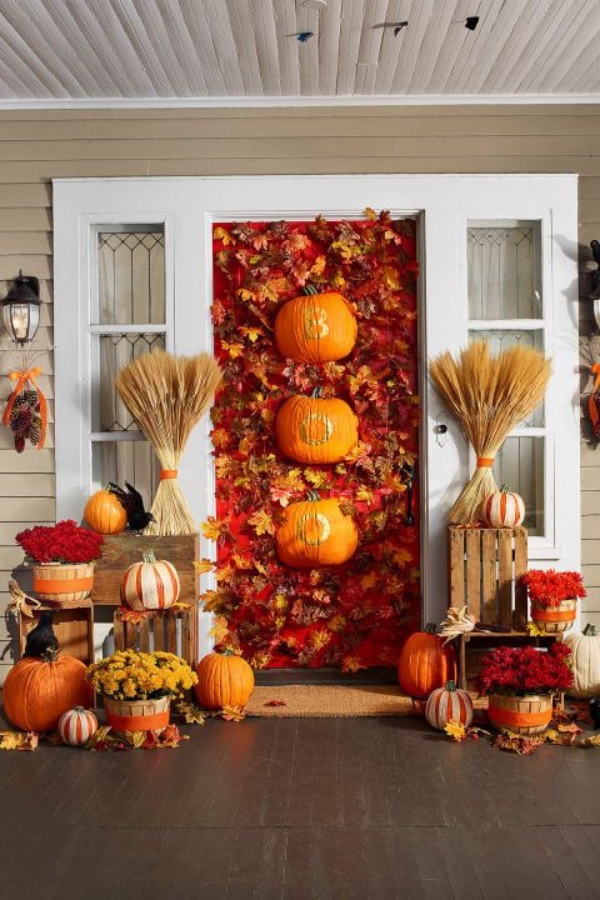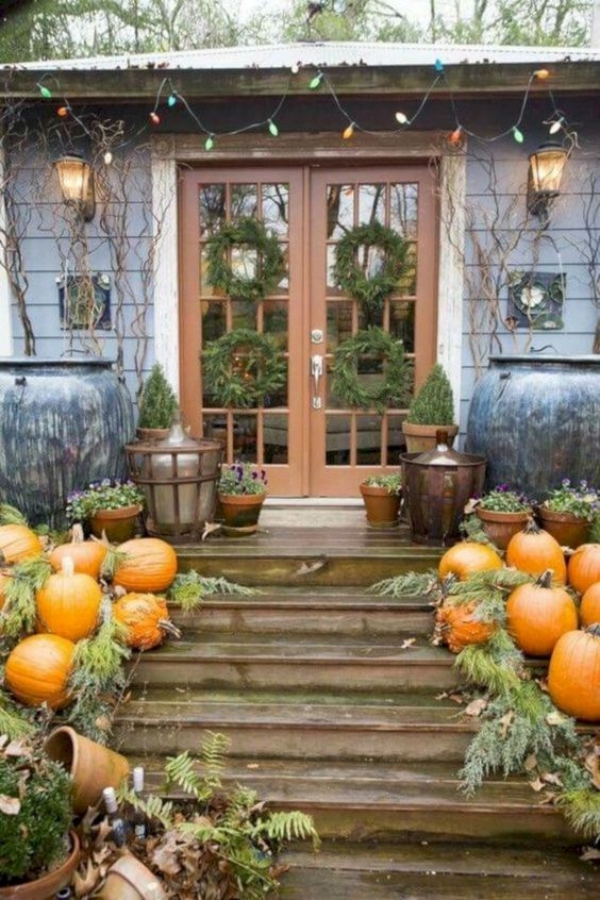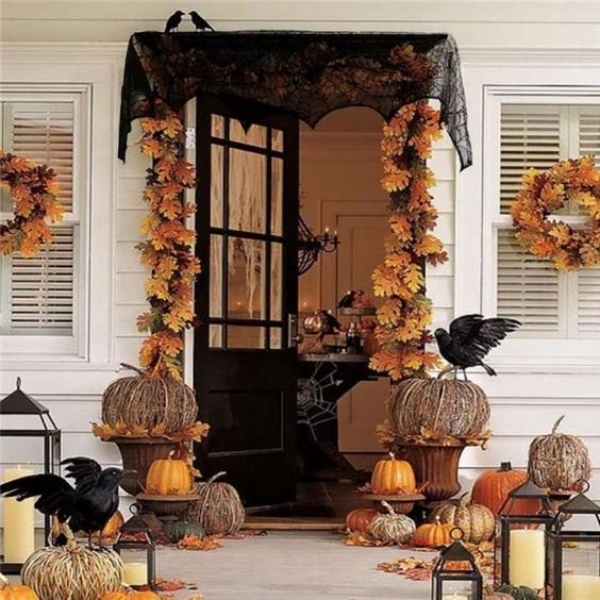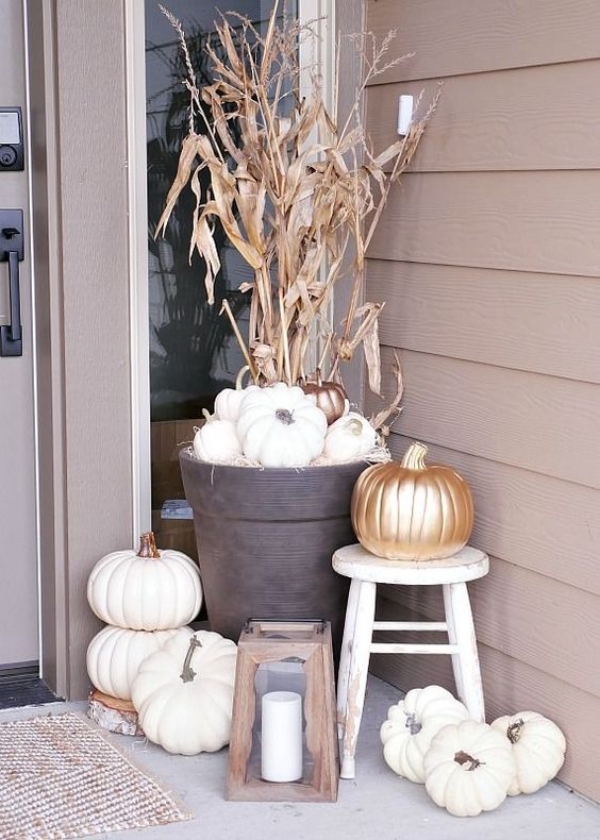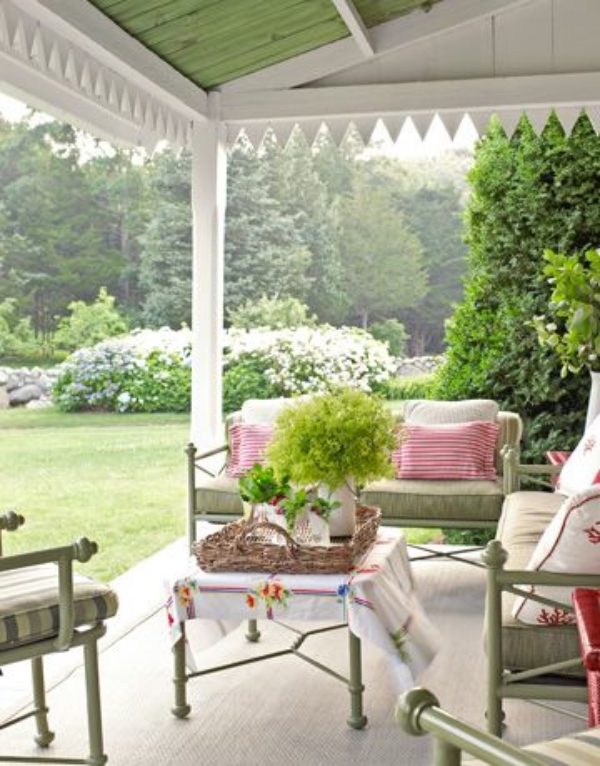 Rustic Décor With A Unique Wreath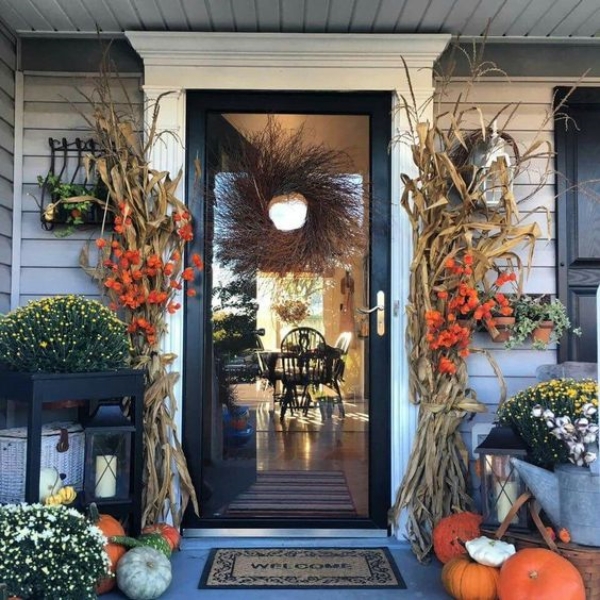 Do you want your farmhouse to get all the vibes of a sassy rustic porch décor? Well, then you can have this amazing idea for this year's fall décor! Make a beautiful wreath out of sticks and we best no one would match your décor benchmark. And with this, here are Interesting Ways to Paint your Walls!
Sunflowers And Pumpkins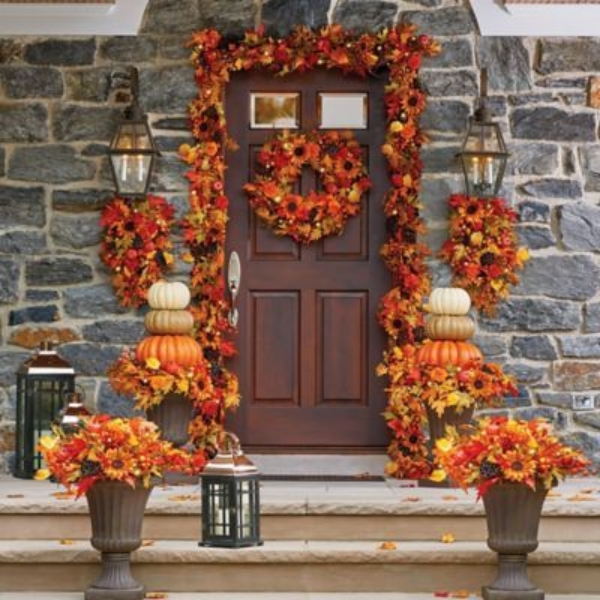 It's the season of harvest and your porch décor should look like it's all ready for it! Subtle sunflowers with pumpkins will give your fall décor the tangy orange vibes! Moreover, here are Creative Tips To Make Your Home Look Luxurious!
Matching The Posh White Vibes
Does your exterior have all white paint? If you don't like it to be too much into your face yet want it to look classy, then you should go for this theme. The posh white flower baskets with the off colored pumpkins will look amazing for a change! With this, here are Simple DIY Fall Decor Ideas for your Home!
Are Those White Pumpkins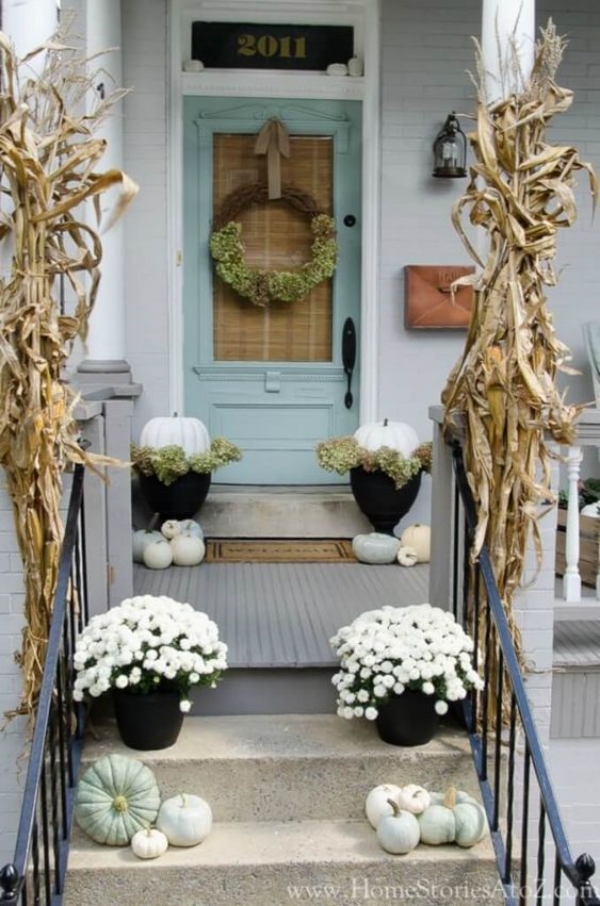 You defiantly must be a subtle natured person if your choice of decoration has white in it. Don't want to do the regular tangy orange décor? Then go for this beautiful white pumpkin décor with white flowers and some harvest greens to support! With this, here are Genius Farmhouse Style Decoration Ideas!
Swinging On The Porch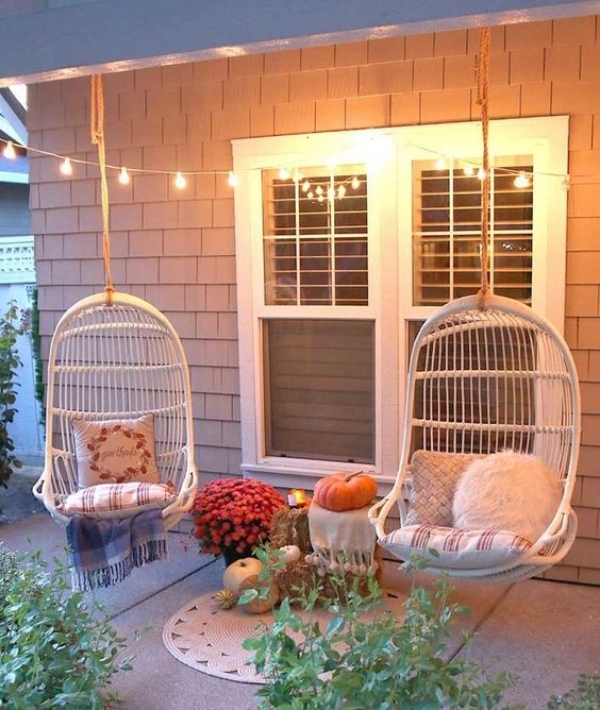 You love to spend time with your partner but you rarely get chance to have something extravagant with them? Well, although it's not extravagant, this idea will surly make you time quality time with the ambiance. With this, here are DIY Canvas Painting Ideas for Home Wall Decoration!
Sassy Wooden Décor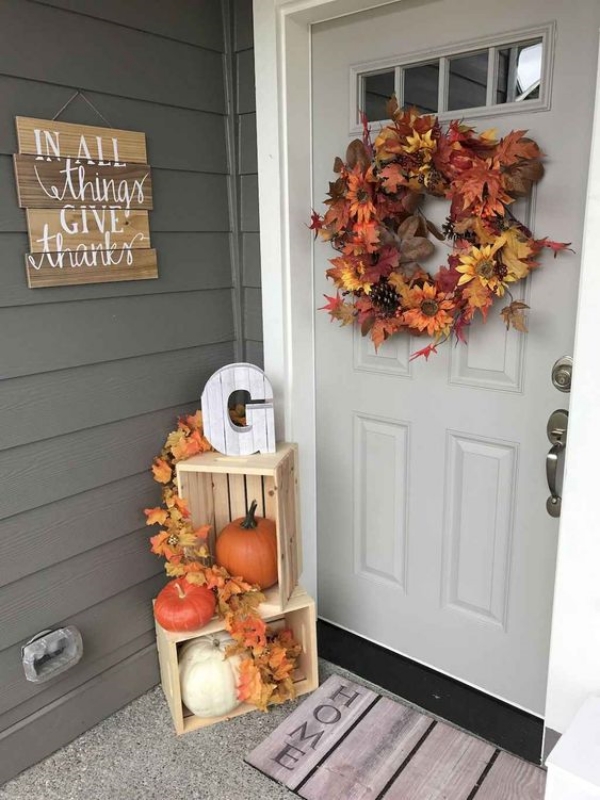 Are you someone how does not have a large porch yet want has some decorations to welcome the season of harvest? Well, you can definitely try out this idea, as it looks sassy and classy and won't even take a lot of effort. With this, here are Too Easy Halloween Crafts For Pre-schooler Kids!
Cozy Fall Porch Sitting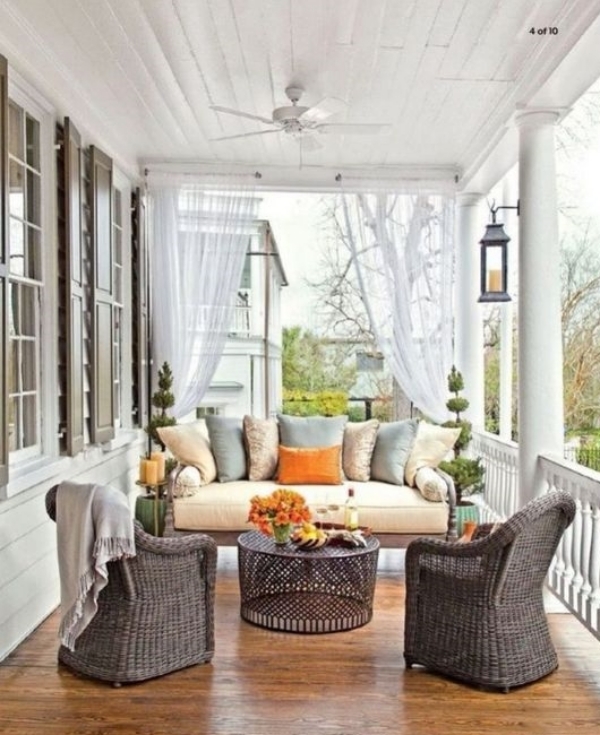 We all love spending quality time with our family! After a hectic day at work, you surly would love to sit with your family and have a good time. A few hours before your bed time is the best time to relax and you can do it sitting in this cozy décor for your porch. Moreover, here are Scary Halloween Face Painting Ideas To Frighten Everyone!
Pop The Season With Bright Colours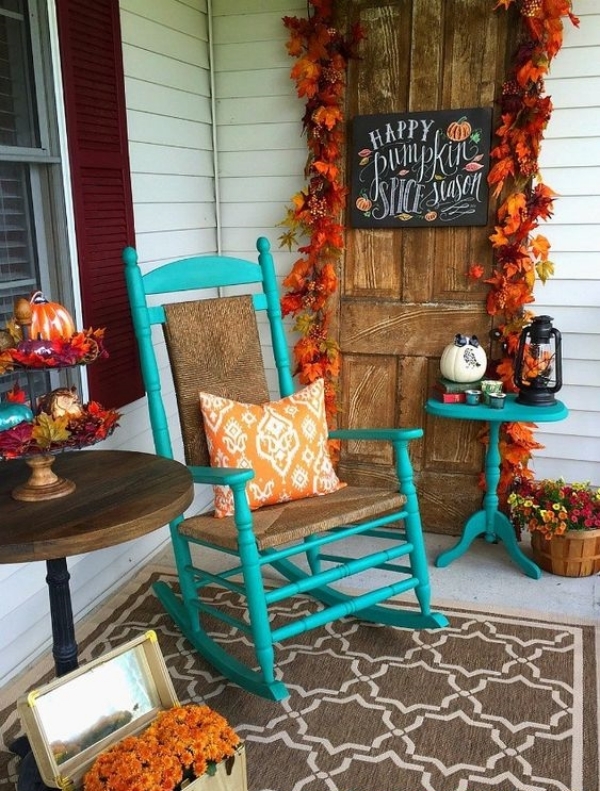 This season the colors that pop up give you a different vibe altogether. Go for the amazing shades that look peppy with the tangy orange! But how are you going to do this? Well, just add in some accessories like a chair and a table of that color and play with the pop! And here are Best Funny Halloween Costume Ideas!
Rustic Double Door Décor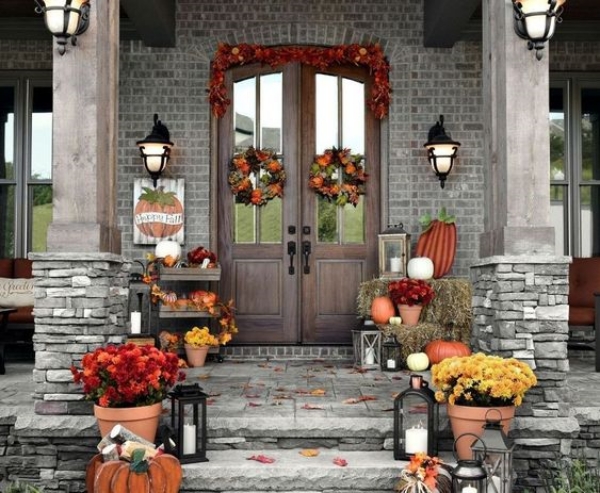 Do you follow the rustic theme for your home décor? Then surely your porch must be having double doors for the entrance. Follow this great idea to have an amazing entrance to your rustic house with a theme that falls rights in place for this season! With this, here are Funny Happy Halloween Quotes for Halloween Cards!
Cozy Bonfire For The Falls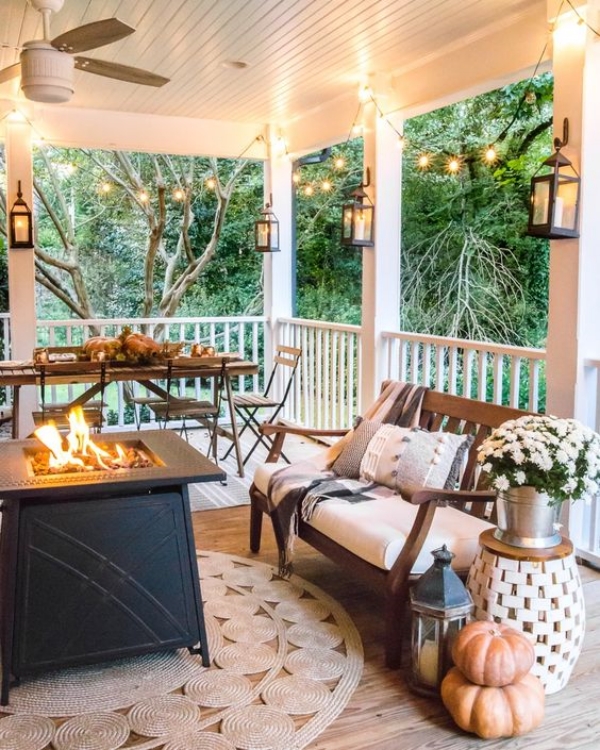 As the fall starts, it starts to get chilly out there! It's the perfect time to have a cozy bonfire with your friends on the holidays! Have the set up on your porch instead of the backyard and enjoy the bliss of it. In addition, here are Classy Dining Room Wall Designs and Ideas!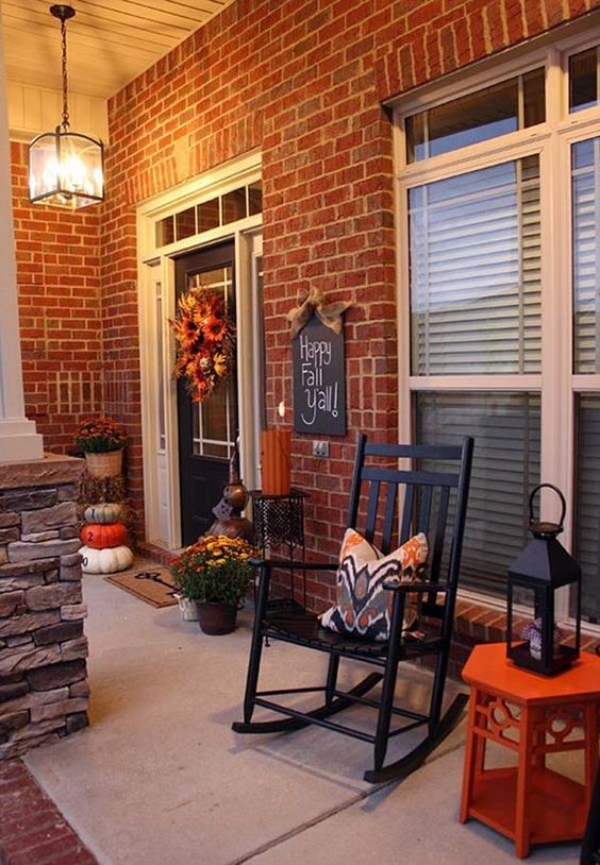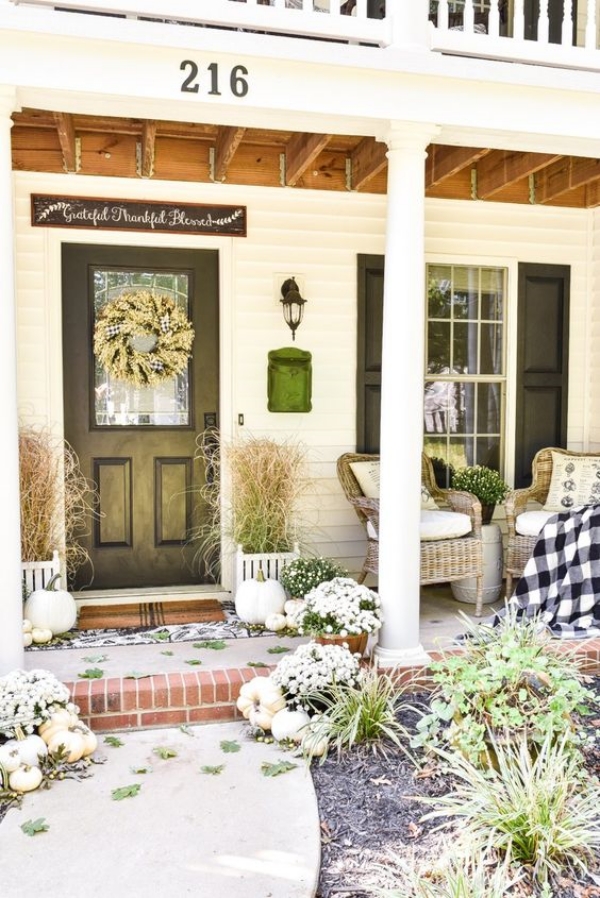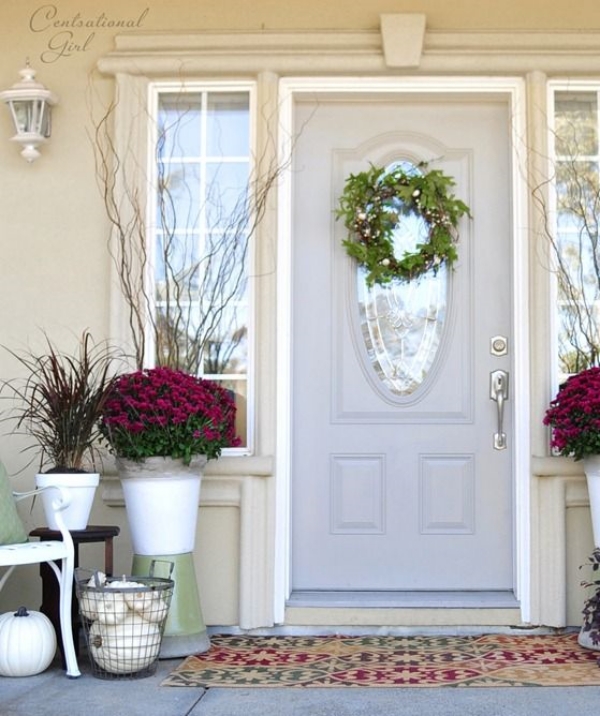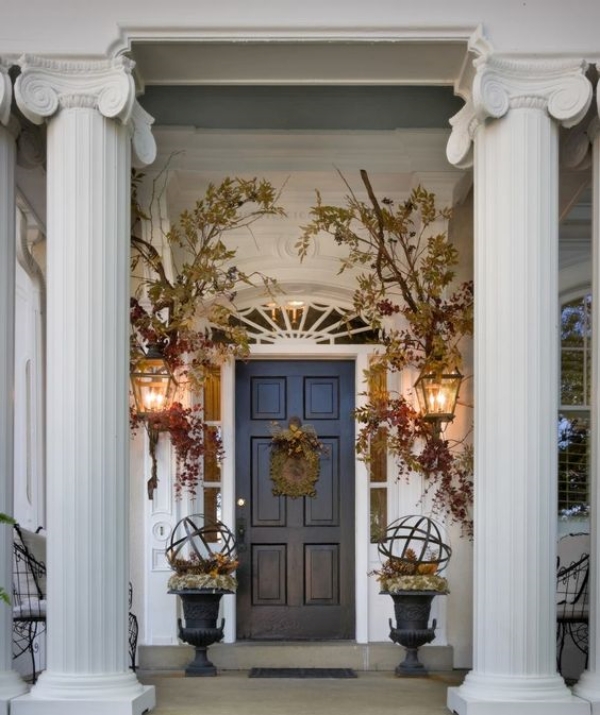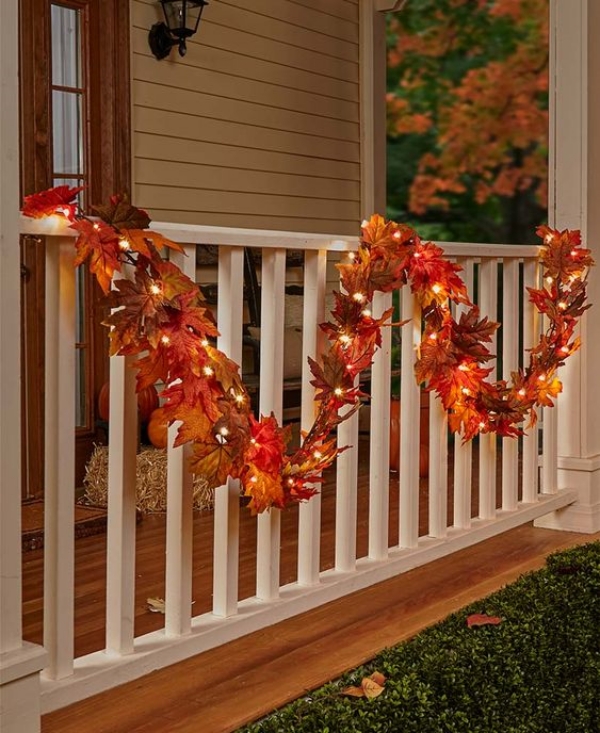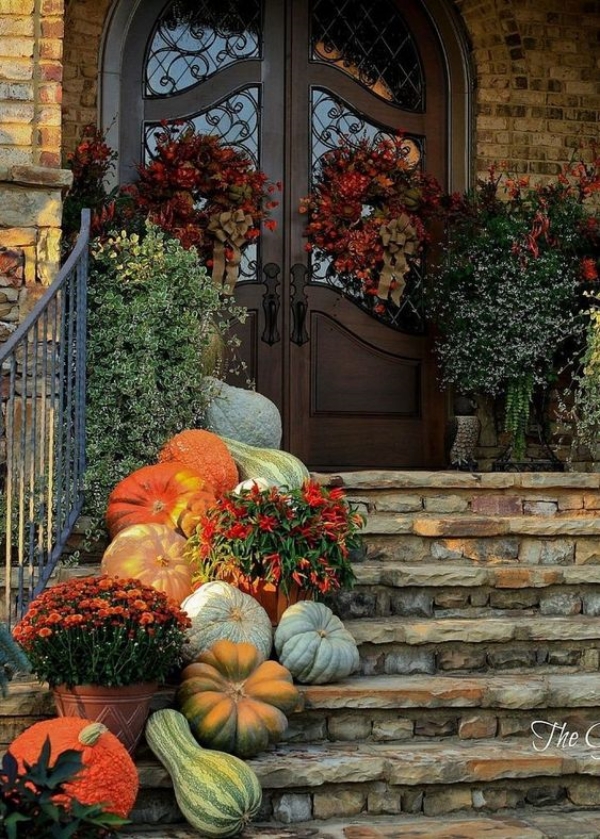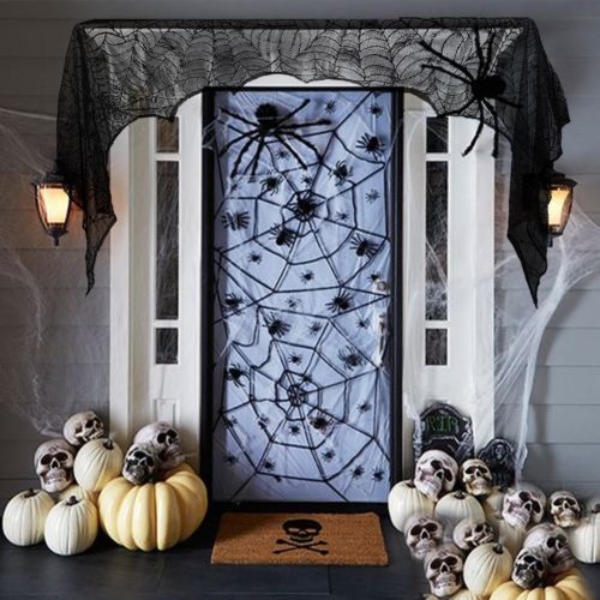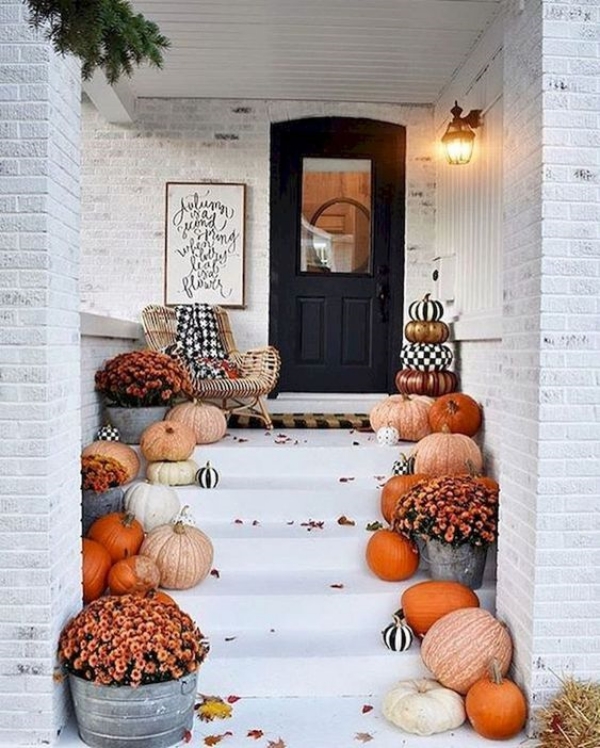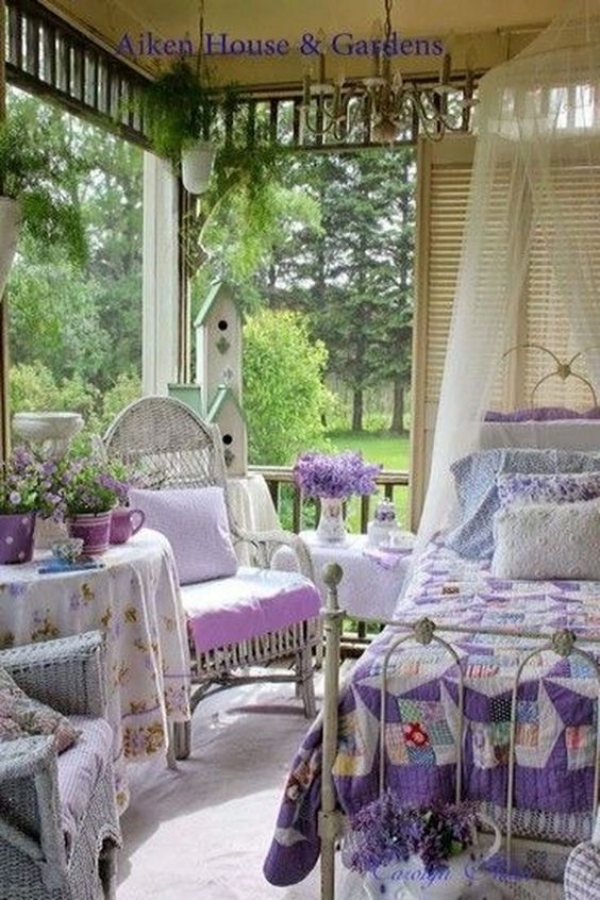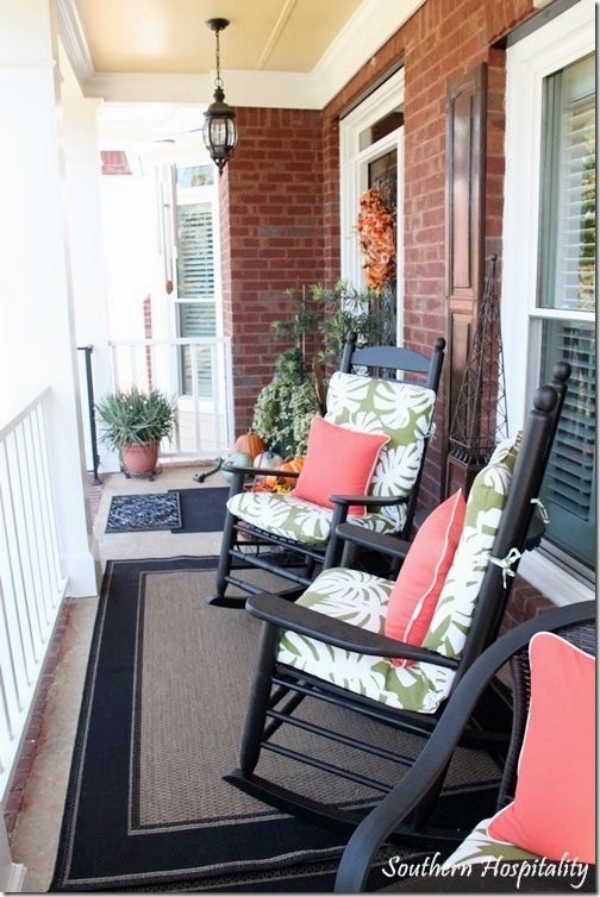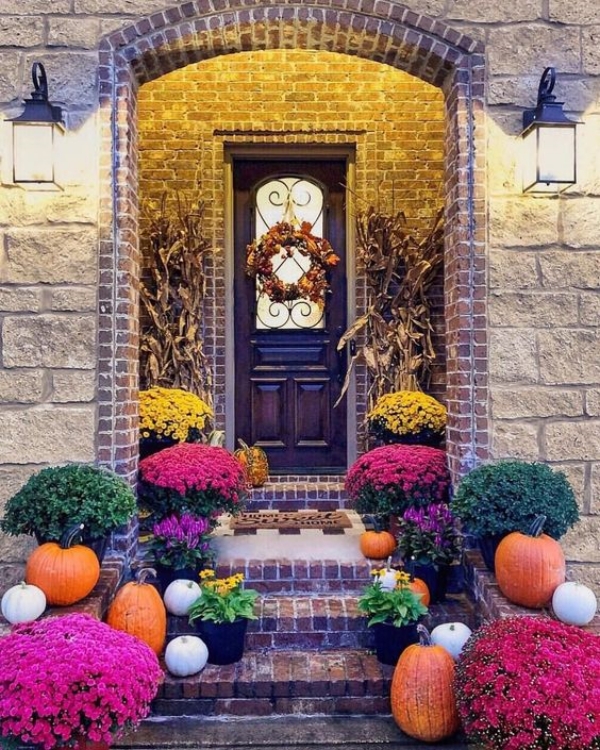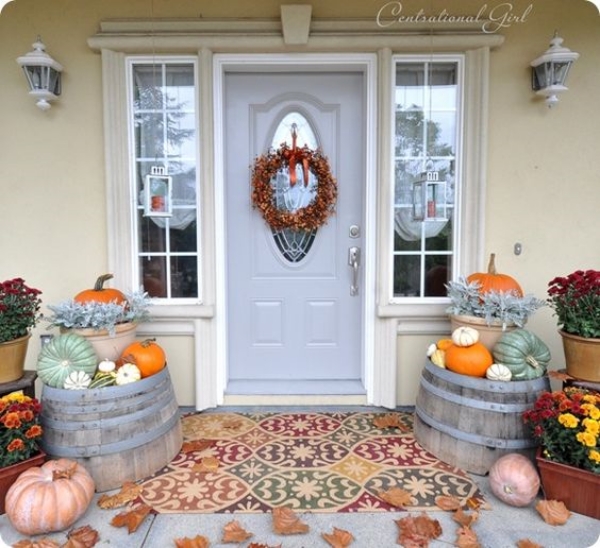 You should definitely have these Beautiful Fall Porch Decoration Ideas to Try at least once! You may also create some unique theme by yourself by jumbling them together! Have a great time while you do this with your partner or children and have a great fall! In addition, here are Brilliant Stairway Lighting Ideas that Refuse to Die!