Cartoon industry has served us many cartoon characters and many of them have played a historic role for cartoon industry and cartoon lovers as well. Animated fictional characters are imaginary but if you are about see the animated character, you might have seen bugs bunny many times. Yes, a carrot chewing rabbit first appeared in 1940 and well known as Bugs Bunny; here you are going to have Bugs Bunny biography, history, movies, and awards. Bugs Bunny is one of the most famous animal cartoon characters and why don't you check out these animal cartoon characters.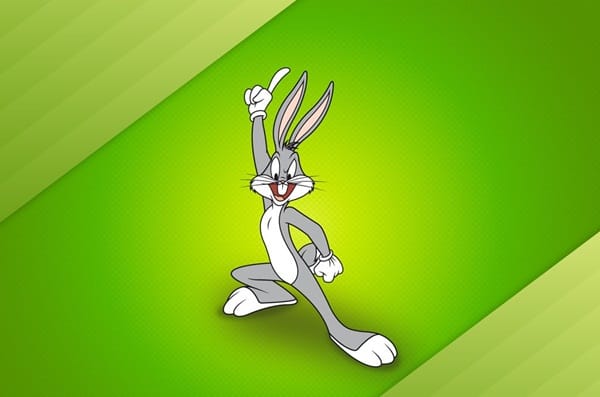 Bugs Bunny cartoon character has depicted the humorous and intelligent corners of the animated field. It's lovely and amusing to see a rabbit in real, but, what if you get it animated and making you laugh? Yes, that would be an unforgettable funny moment.
Bugs Bunny biography, history and movies
Biography:
This hare got catchphrase, "What's up, Doc?" and if you have seen him in cartoon shows or movies, then you would have seen him saying this catchphrase. Tex Avery, Ben Hardaway, Cal Dalton are the creators of this funny and naughty hare. Just look at the picture, don't you think animators have done a quite amazing and mesmerizing job so as to ensure our laughter and happiness. Bugs Bunny has successfully appeared in various short films and television series, have you enjoyed the voice and dialogues of Bugs Bunny? If yes, then you better know that Mel Blanc was the one who gave his voice to this best-animated rabbit.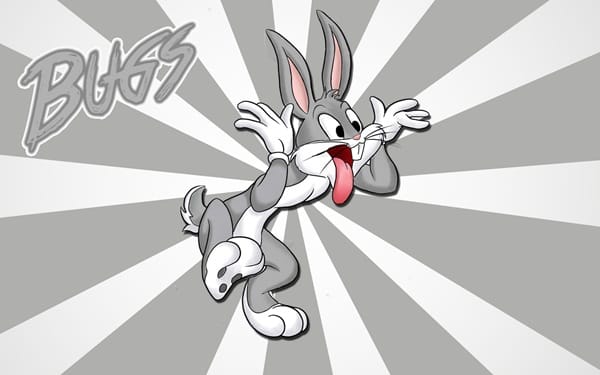 History:
Porky's hare hunt was the first animated cartoon film wherein Bugs Bunny first appeared in 1938, later on, this short film won many awards and nominated for various awards as well. And later on, makers and animators have added new things to his looks, size, color, and shape of the body. After a span of time, Bugs Bunny also appeared in Looney Tunes and Merry Melodies. And that was the time when he successfully placed his benchmark for the other cartoons. However, making and animating cartoon seems so easy but it's not actually. Cartoonist and makers have depicted a hare of small size but later on after making a lot of changes cartoon industry have successfully portrayed a cartoon rabbit, Bugs Bunny. He is truly an intelligent personality, why don't you check out these intelligent cartoon characters.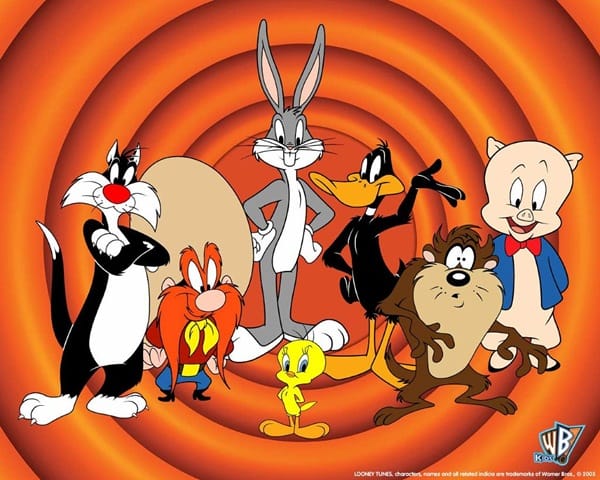 After the late 1970s to 90s, Bunny was featured in enormous animated specials for television, for instance, Bugs Bunny's Looney Christmas Tales and Bugs Bunny's Bustin' Out All Over. Looney Tunes was one of the best cartoon show wherein you might have seen Bugs with other cartoons.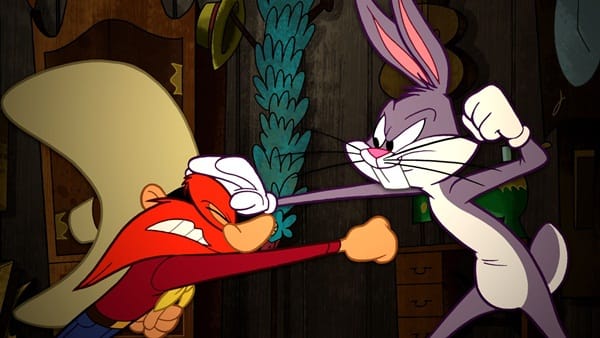 Films and cartoon series:
Even though people are a huge fan of Bunny and always want to see him on television, reading comic books, and even the drawing of Bugs Bunny cartoon character. Do you want to draw Bugs, but don't know how to make it, here; you can have the procedure to make a cartoon drawing. It took decades to make a rabbit worldwide famous and makers have served us with many short films and cartoon series and some of the famous films and cartoon television series as given below:
Two Guys from Texas
Who Framed Roger Rabbit
Gremlins 2: The New Batch
Looney Tunes
Knighty Knight Bugs
Looney Tunes Racing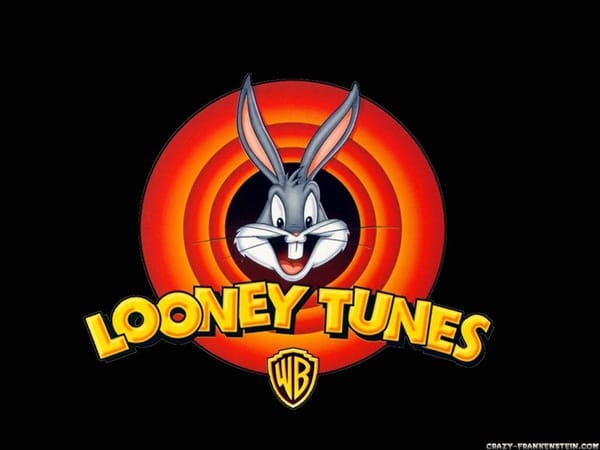 If you have seen Hollywood Walk of fame, then you would have seen Bugs Bunny on it. It seems that cartoon characters have entertained the people so much that people don't take them as fictional or animated characters. Bugs Bunny is considered as one of the most legendary characters. However, we got many cartoon characters but few of them could reach the Hollywood walk of fame and it's nothing less than an international award.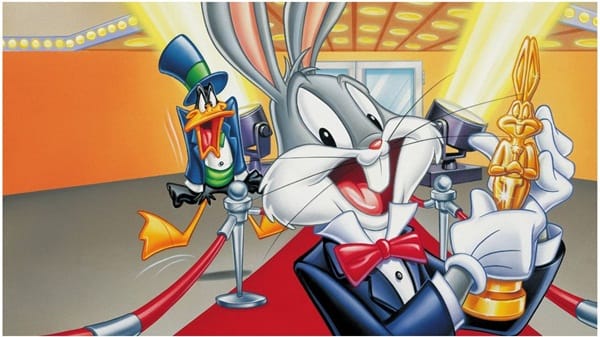 Bugs Bunny is just an amazing cartoon character and after several decades, animators and makers have got worth results out of their work. Cartoons have shaped our lives with the humorous and astonishing format so we get amazed, entertained and inspired. Cartoons are becoming a part of our daily routine, kids love cartoon toys, dresses and adults love cartoon tattoos. Today, after reading Bugs Bunny Biography, history, and movies you might miss this naughty rabbit and his carrot and would want to go to see him on television.