Usually, we all love watching cartoons. The ones like – Scooby-doo, the Flintstones, and many others that have been around forever. I still remember, watching a lot of cartoon characters with curly hair when I was a kid.
One of the best aspects of the cartoon world is the aesthetics – the style of the designs applied, the details put into the background and the appearance of characters are the major factors that contribute to happiness and demonstrate love towards your favorite cartoon characters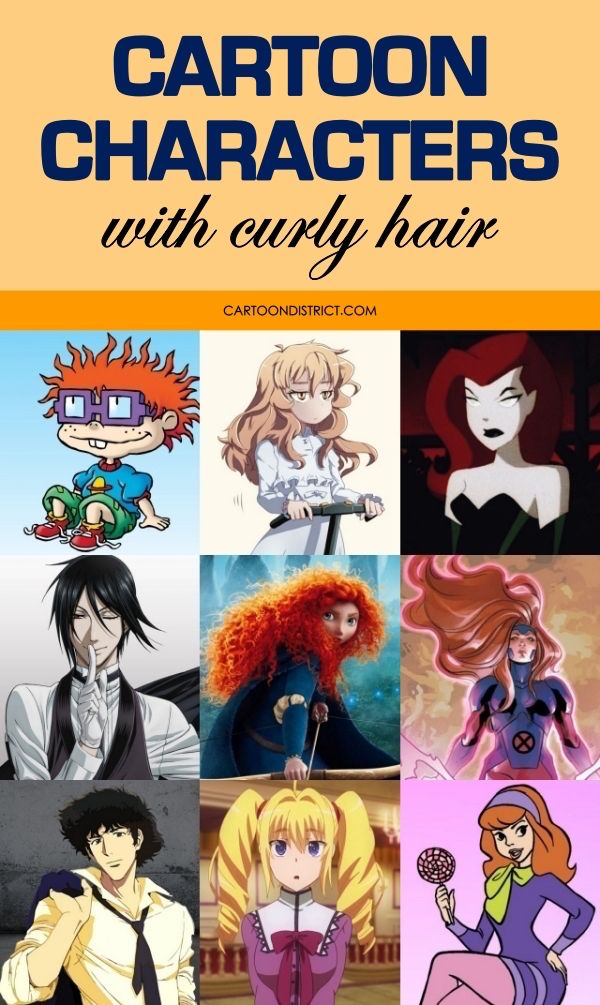 In this post, you'll notice that many of the cartoon characters with curly hair are genuine, impressive and courageous people who enrich their role in a variety of ways and thus, leave a mark on the viewers. Even a large number of curly haired girl cartoon has become exceedingly popular with the passage of time. Now, let's take a look at some of them –
Cartoon characters with curly hair and glasses
Moeka Kiryuu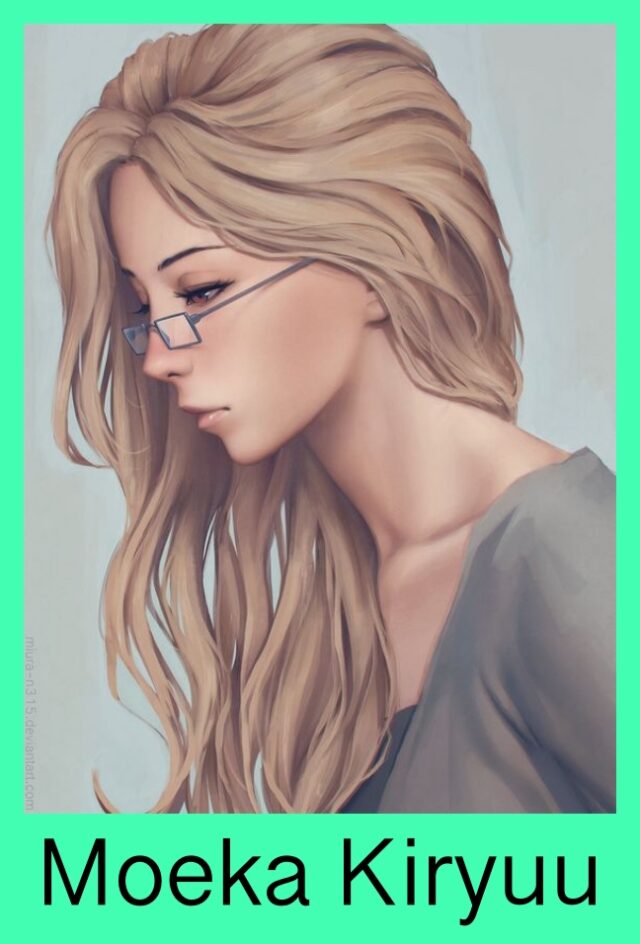 She has an unbelievable narrative pressure and stop at nothing to fulfill her goals. Due to the setup of the show, she portrays as the savior as well as the damnation.
Mirai Kuriyama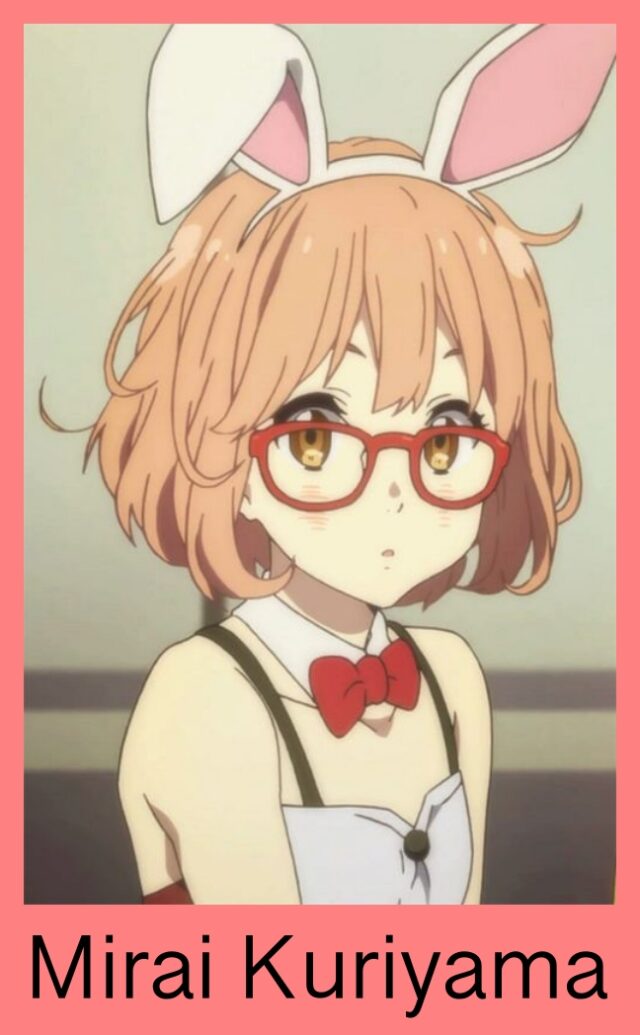 She is one of the cutest cartoon characters with curly hair and glasses. Her job is to hunt Youmu. But being the ball of fluff that she is, Kuriyama really doesn't want to even encounter Youmu, let alone fight them. She also hangs her heart on her sleeve. She couldn't lie if her life depended on it.
Nina Einstein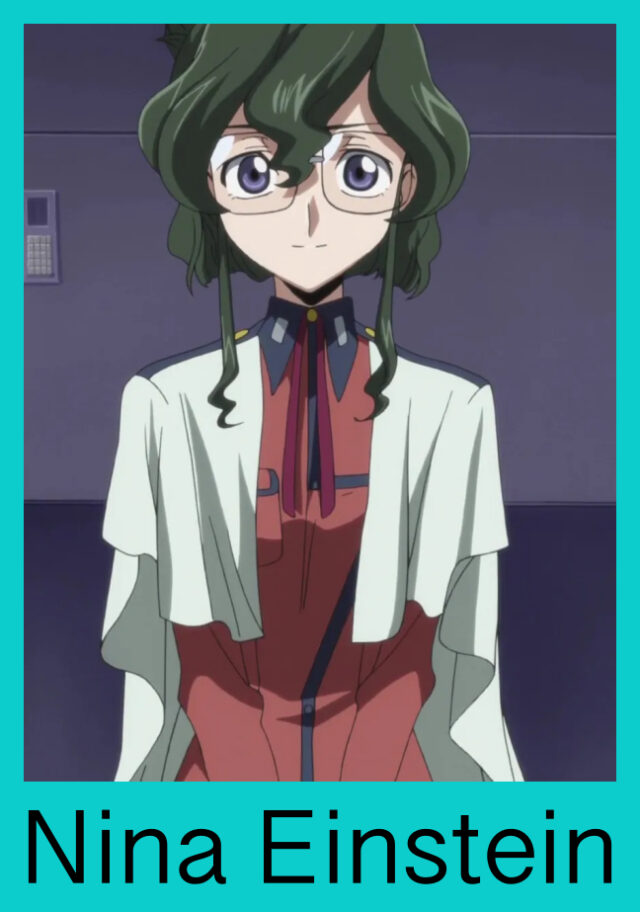 Nina is a bit of a racist towards the conquered people. She also has one hell of a Jackal and Hyde situation going on, as she's both this nice innocent girl that keeps to her books and doesn't draw attention to herself.
Miyuki Takara
Miyuki is an adorable little geek with a love for reading and one of the cartoon characters with curly hair and glasses. She is so kind and soft-spoken that you really can't help but fall in love with her. She tends to get lost in her own head, dozing off whenever nothing of importance is happening. But that just makes her cuter.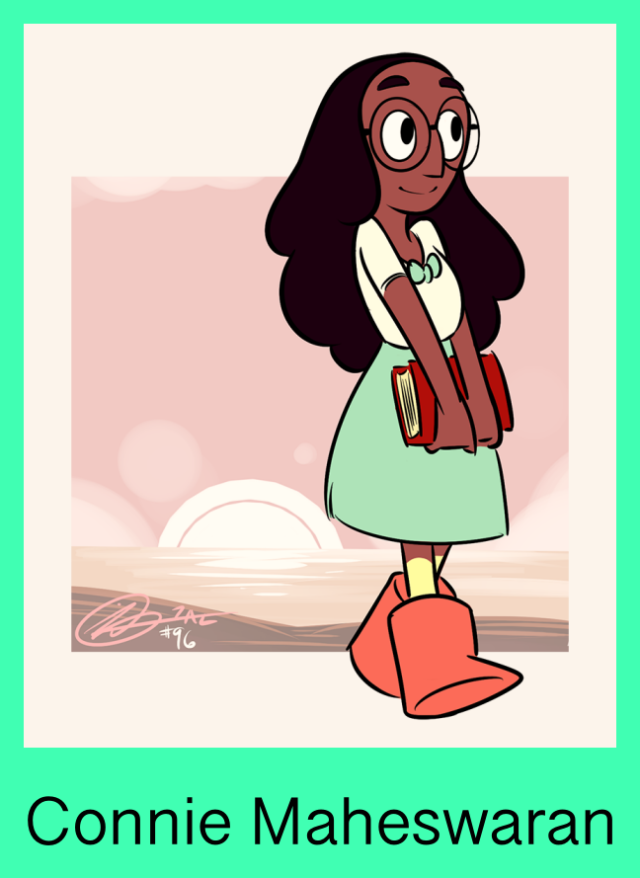 Connie Maheswaran is one of the major characters from Steven Universe. Connie is a twelve-year-old Indian girl, Steven Universe's best-friend-turned girlfriend, and a member of the Crystal Gems. Large eyes, dark skin, and the sword that she carries make her stand out in the crowd.
Curly Hair Anime Girl
Black Butler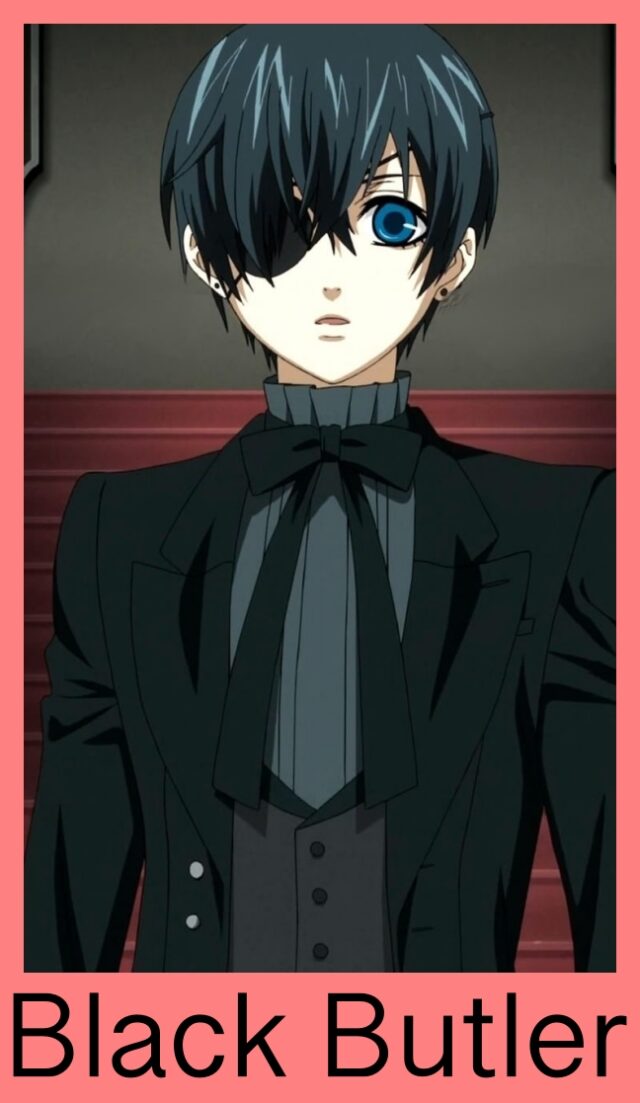 Black Butler is a world-famous curly hair anime girl with pigtails which is still a favorite of most people since it has such great characters. The girl with classy curls in it, Elizabeth Medford, has been the perfect symbol of beauty and class in it.
Selnia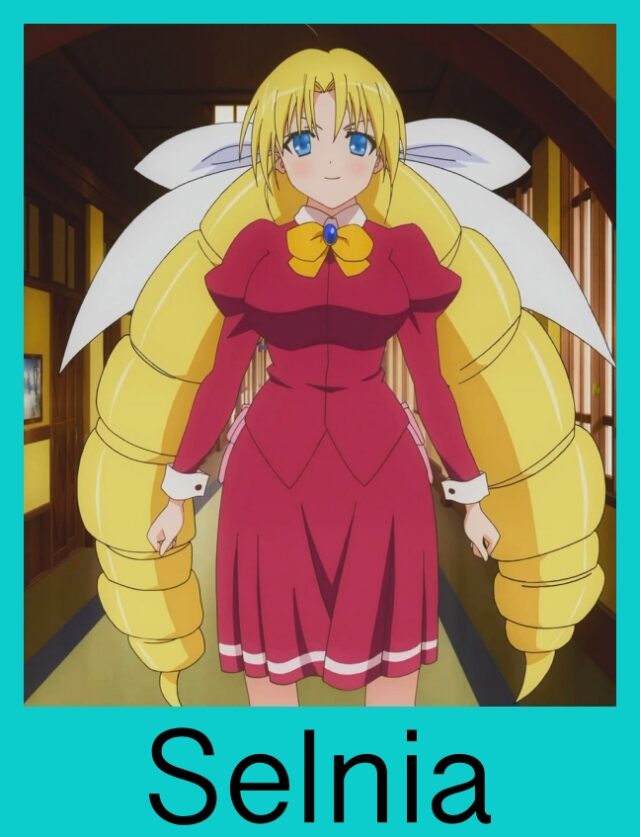 One of the famous anime girls with curly hair of the list Selnia from Ladies versus Butlers has some sleek drill-shaped yellow blonde hair which looks quite intense, but she has a very humble and innocent personality.
Ichigo Hoshimiya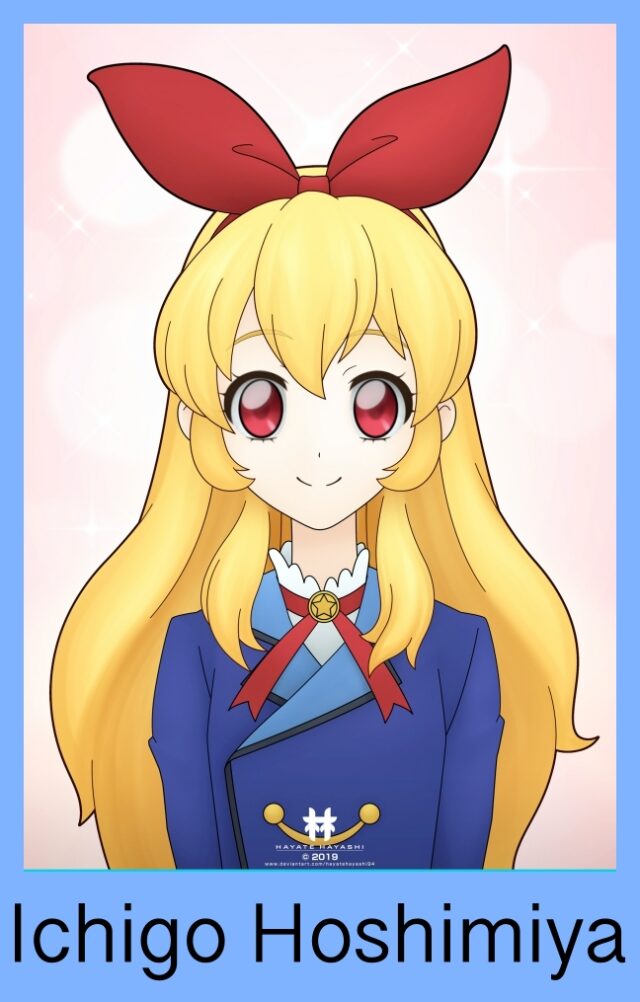 Ichigo Hoshimiya is an epitome of cute bubbliness with her long wavy blonde hair which makes her look very young and girly. She ties it up with a red ribbon mostly and the contrasting color of the ribbon makes it stand out more from the rest of her profile.
Sadi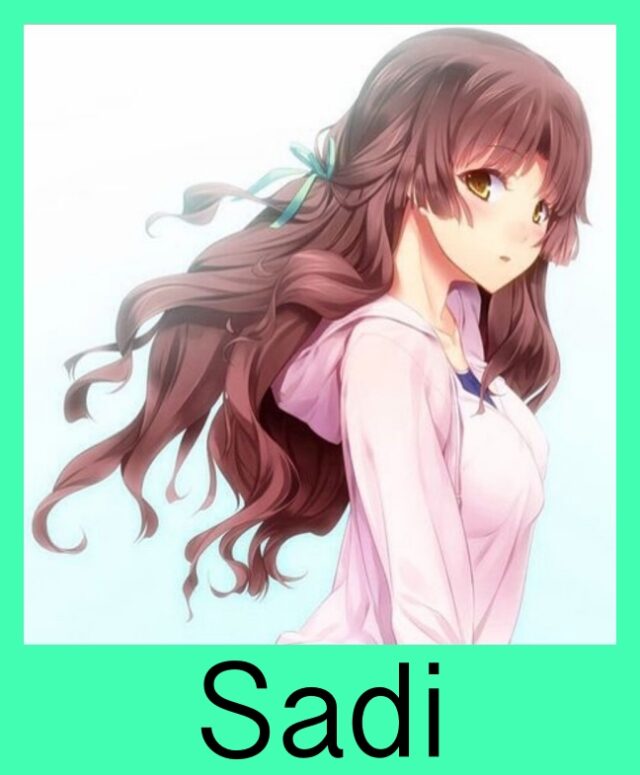 Curly hair anime girl is not always about being innocent and shy, rather she looks equally good on villains who have cunning minds and even more cunning schemes up their sleeve. Sadi from One Piece is just the right example of this and her hair matches her personality so well that it is hard to envision her without it.
Sarah Dupont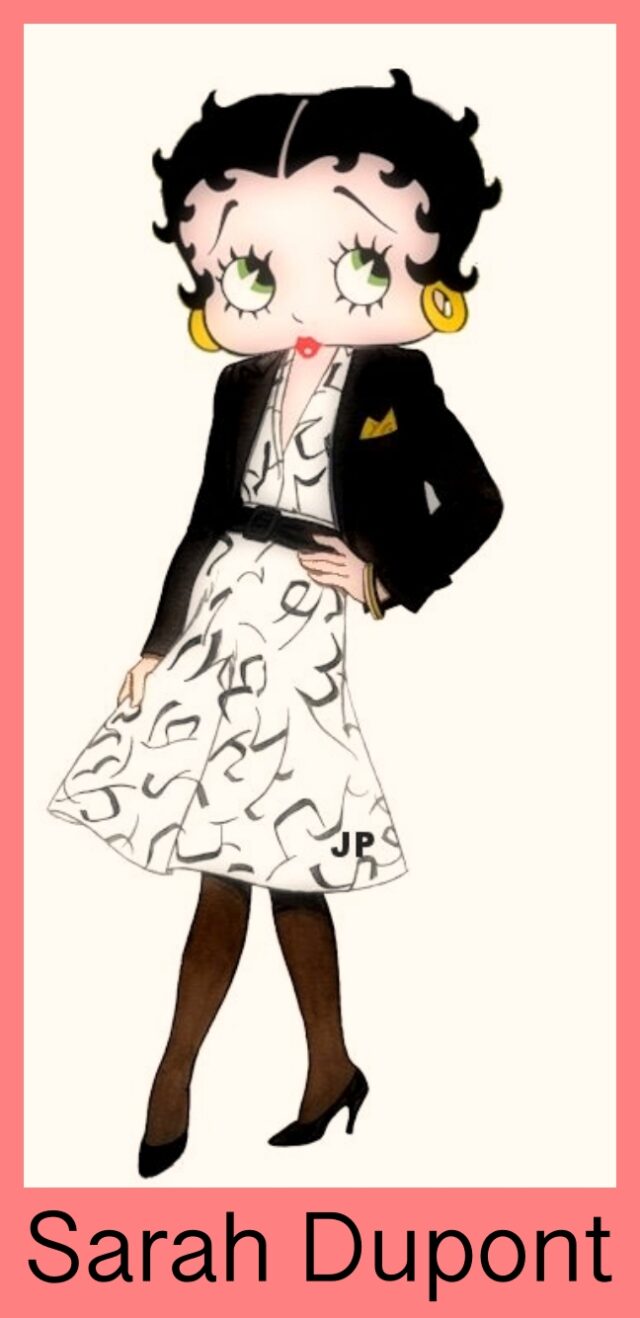 Sarah is a beautiful young curly hair anime girl with wavy waist-length blond hair that is swept to the left side and brown eyes. She is most of the times seen in her martial arts clothes when she is training.
Female Cartoon Characters with Curly Hair
Miranda

Miranda is one of the female characters with curly hair who is the best friend of Courtney Gripping in the show 'As Told by Ginger. Throughout the series, during her several appearances, she has worn various types of clothing. Mostly she is seen wearing a purple-colored dress.
Susie Carmichael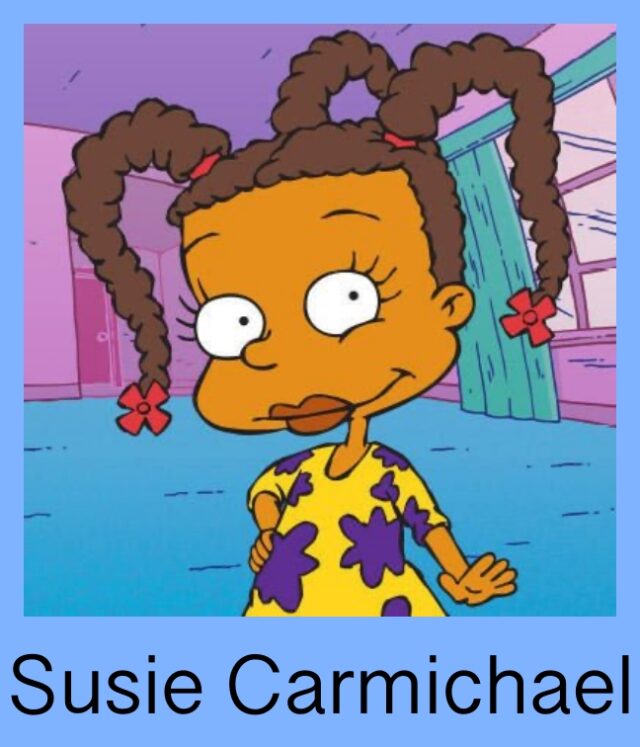 Susie Carmichael has appeared in the TV series called 'Rugrats.' She has also appeared in the spin-off series 'All Grown Up!'. Susie has a dusky skin tone and big black eyes with longer than usual eyelashes. She ties her brown curly hair in three braids.
Missy Foreman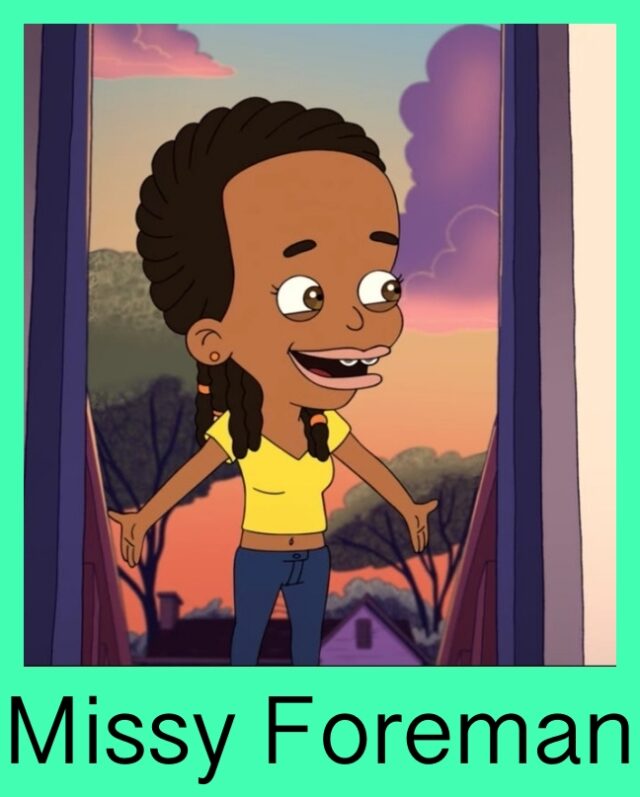 Missy's full name is Melissa Foreman Greenwald. She has three close friends, and they are Jessi, Andrew, and Nick. She is highly emotional as well as intellectual. She has light brown skin and curly dark brown hair on top of her head. Missy is not very fashionable and usually wears a yellow shirt.
Ginger Foutley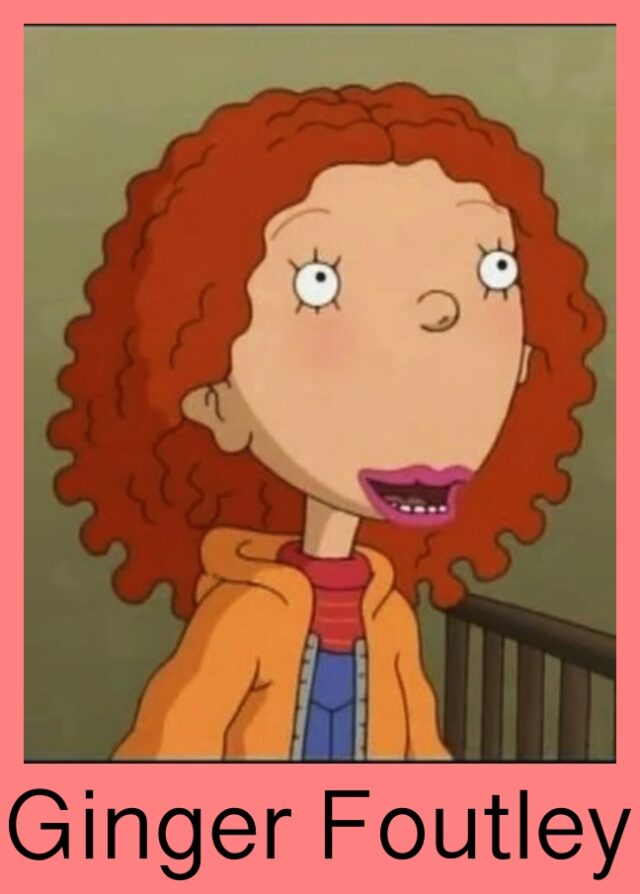 She is one of the most exciting female cartoon characters with curly hair. Almost everyone can relate to this character. She studies in the Lucky Junior school, and this girl craves attention. The most notable thing about her is the thick curly hair on top of her head. She is also named Ginger because of that. She has a fair skin tone and decent height.
Moana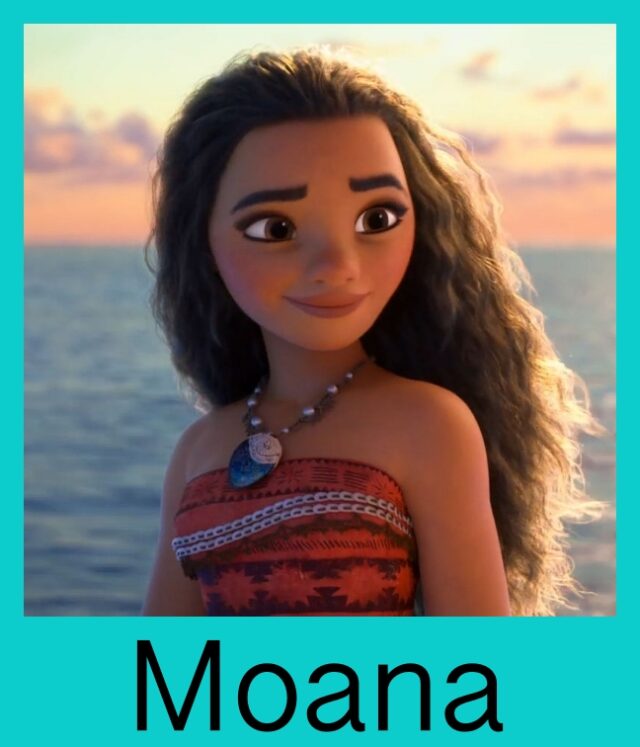 She was born in the Motunui village and loves to voyage in the seas. Moana saves all the people of the island when Te Ka threatens them. Her skin tone is dusky, and she has brown eyes. Her curly black hair reaches her waist. Her usual outfit is a skirt made up of coconut fiber.
Cartoon Characters with short curly hair
Sakura
Even though she is part of the Gamo gang, Sakura has her own personality that distinguishes her from them. She is one of the cartoon characters with short curly hair. She is kind of similar to Gamo and Yuki after all.
Emma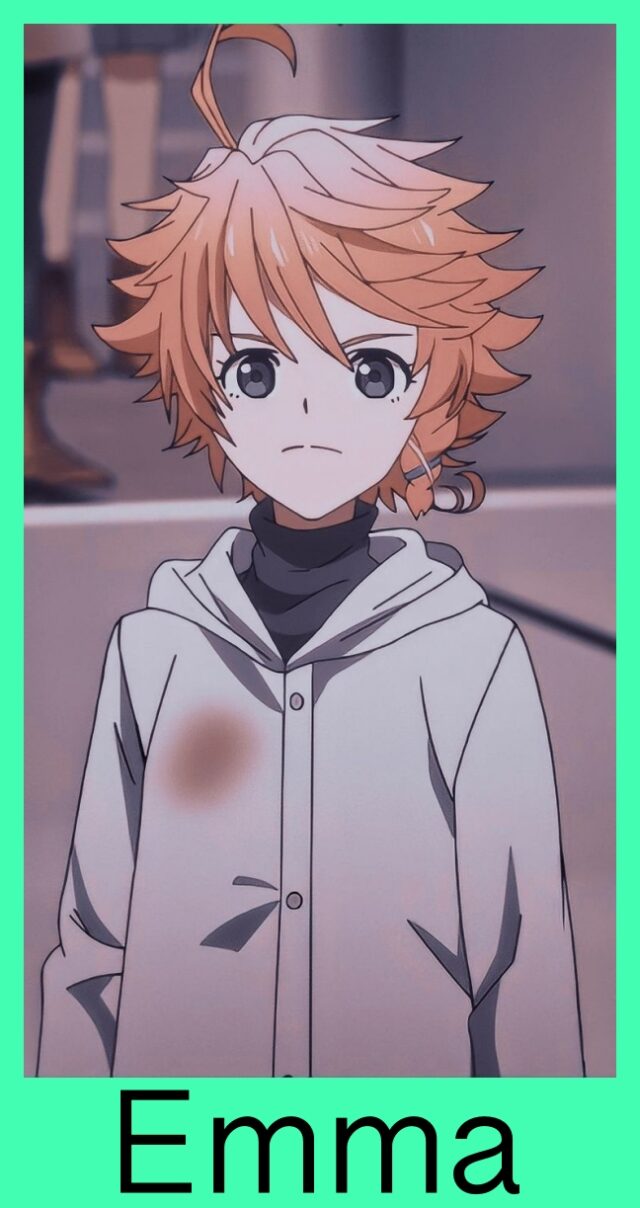 Her leadership and charisma is incredible despite her young age. Emma is able to lead children of the Grace Field to escape from that seemingly beautiful and peaceful place. Even when she was opposed by one of her genius friends, she is still able to come up with a perfect plan to deceive the amazing Isabella.
Angela Carpenter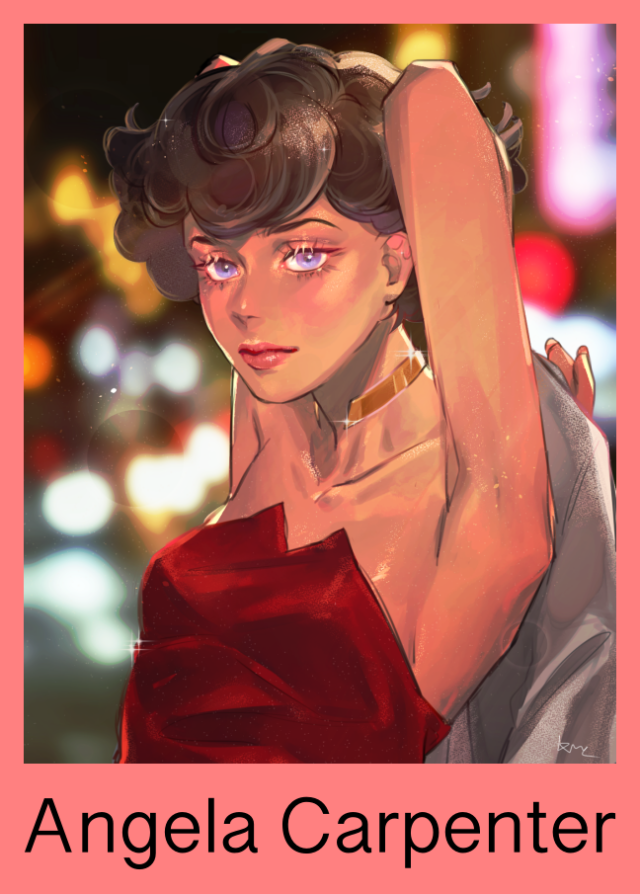 Angela is more than a rich girl who loves to sing and one of the cartoon characters with short curly hair. She is highly competitive in nature.
Koga Tomoe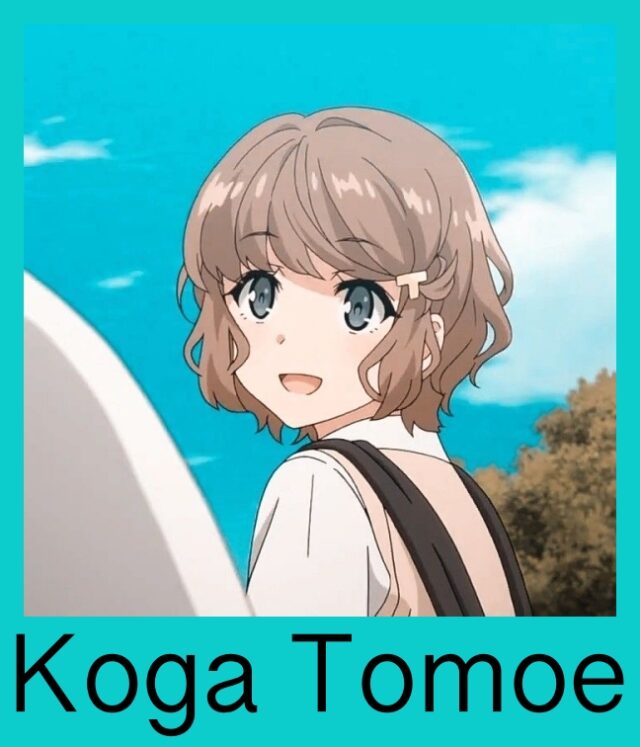 Due to her gloomy past, she tries to turn into a new leaf and is willing to put in an act so that she can be that kind of cool high schooler.
Serena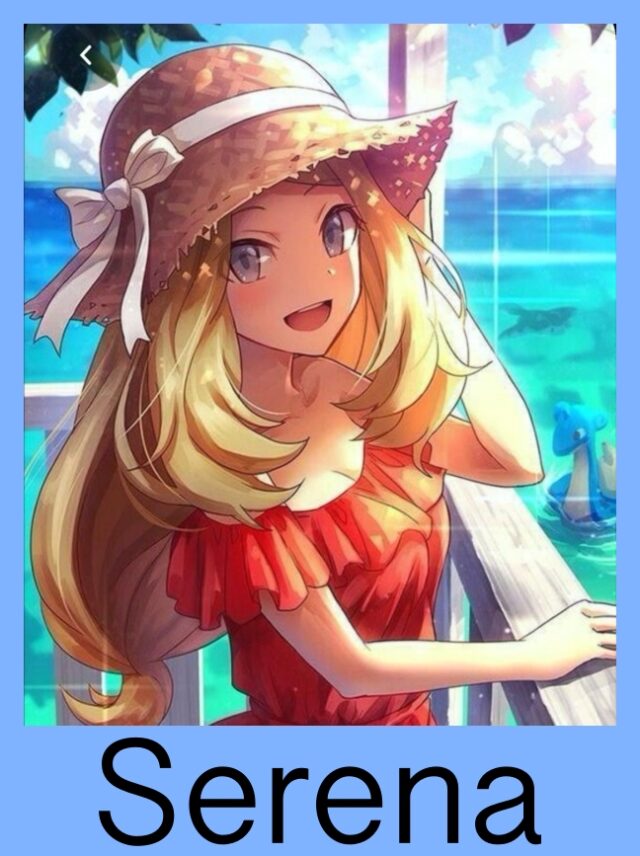 Although it is targeted mostly to children, Pokemon has introduced good quality female characters with short curly hair. And one of them is Serena. Over time we have seen a lot of female characters have this confusing relationship with Ash. But Serena has stepped up and shows to other Pokemon female characters how to properly state your current feeling to the main character.
Male Cartoon Characters with curly hair
Darren Patterson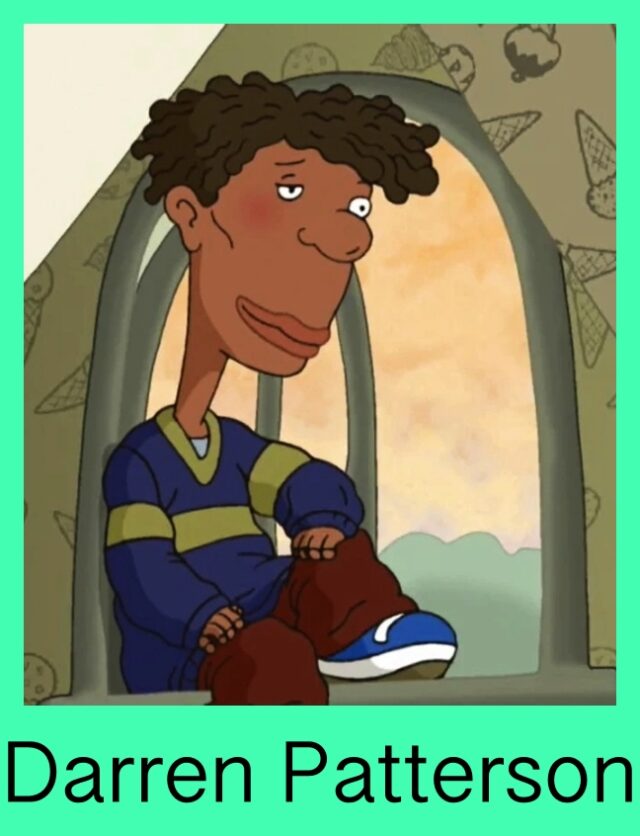 Darren Patterson is one of those innocent male cartoon characters with curly hair that you can't hate. Unlike all his family members, who are rigid and strict, he is soft-hearted and shows kindness to almost everyone.
Butt-Head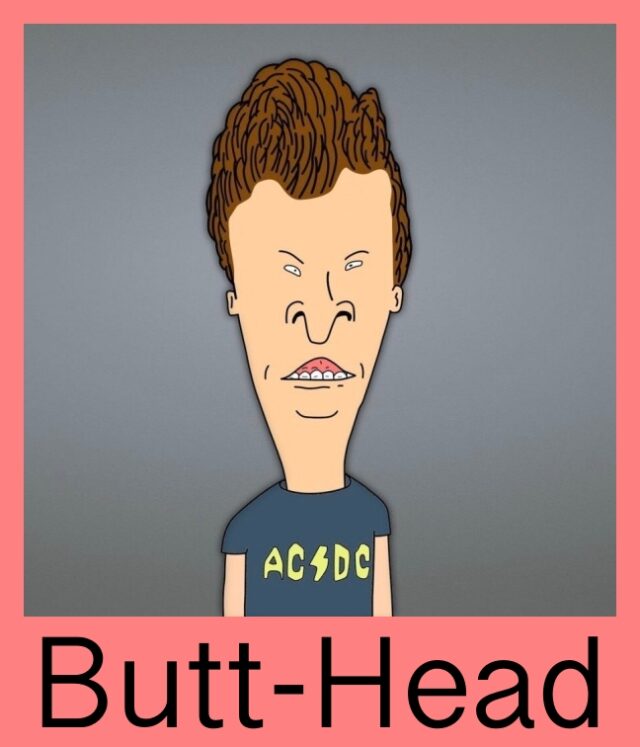 Butt-head is one of the protagonists of the show called 'Beavis and Butt-head", where he is the closest companion of Beavis. He is an average-looking guy with a 5'5" height. He speaks in his nasal voice, and after saying almost everything, he laughs in a particular manner.
Gerald Martin Jhonson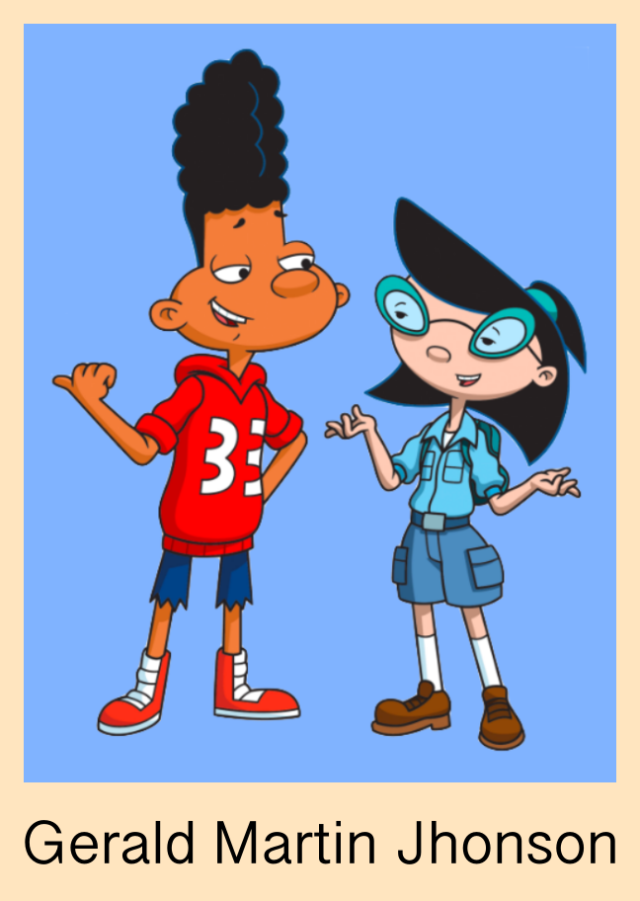 Gerald Martin Jhonson is a popular character in the TV series called 'Hey Arnold!'. He is loyal and cares for his loved ones. He is elected president of his class in his school because of his relaxed attitude. Due to his African American descendant, he has afro-styled curly hair.
Sideshow Bob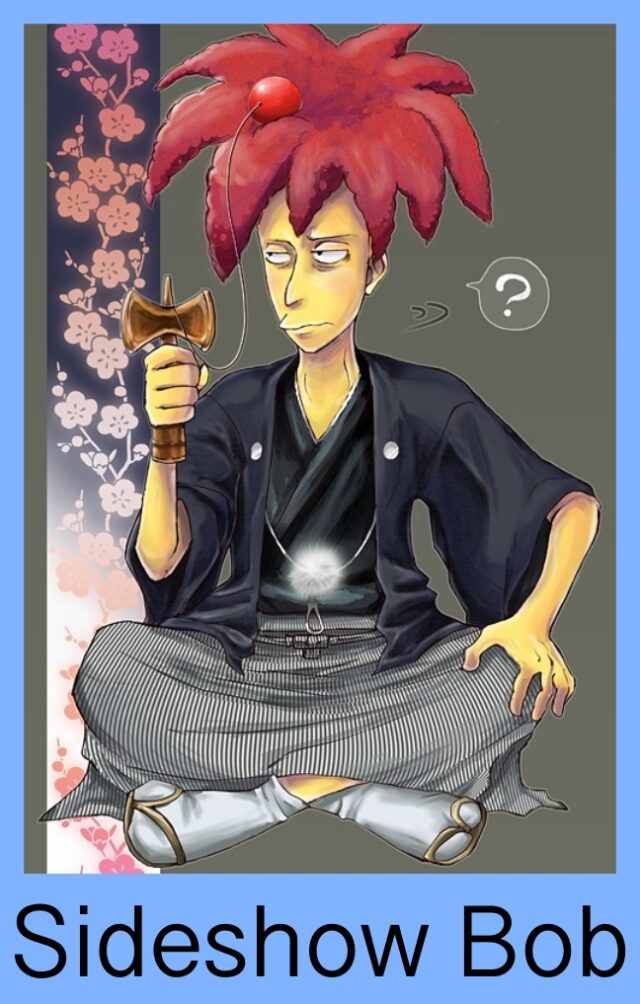 Sideshow Bob is the stage name of Dr. Robert Undertank Terwilliger Jr. He is one of the widely popular infamous male cartoon characters with curly hair who plays the role of the antagonist in the TV show called 'The Simpsons.'
Hank Hill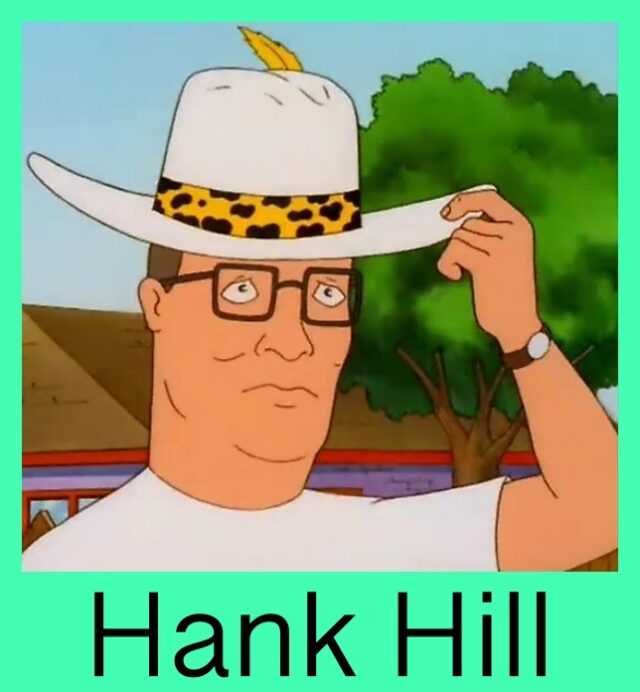 Hank is the central character of the show called 'King of the Hill.' He is pretty tall and slightly overweight. Hank's skin has a peach, pale-colored tone. Hank is often seen wearing glasses and a watch.
Famous Cartoon Characters With Curly Hair
Male Cartoon Characters with Curly Hair
Spike Spiegel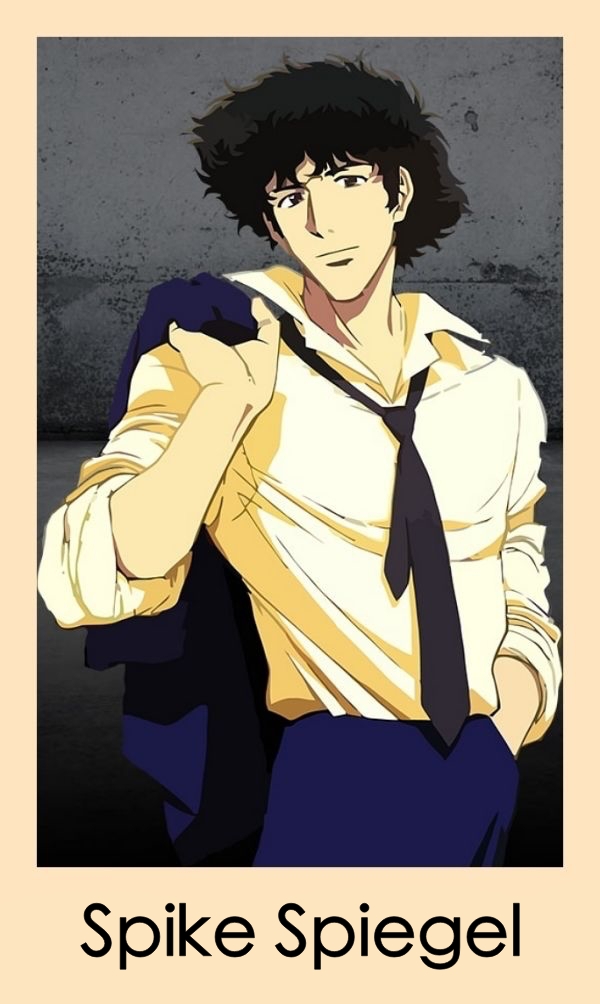 He is a fictional cartoon character introduced as a protagonist of the 1988 classic anime Cowboy Bebop. During the entire anime, the spike can easily be spotted by his unique hairstyle. Due to his pleasant personality, a heart of gold, and wild curly hair, a spike stands among the top cartoon character lists.
Chuckie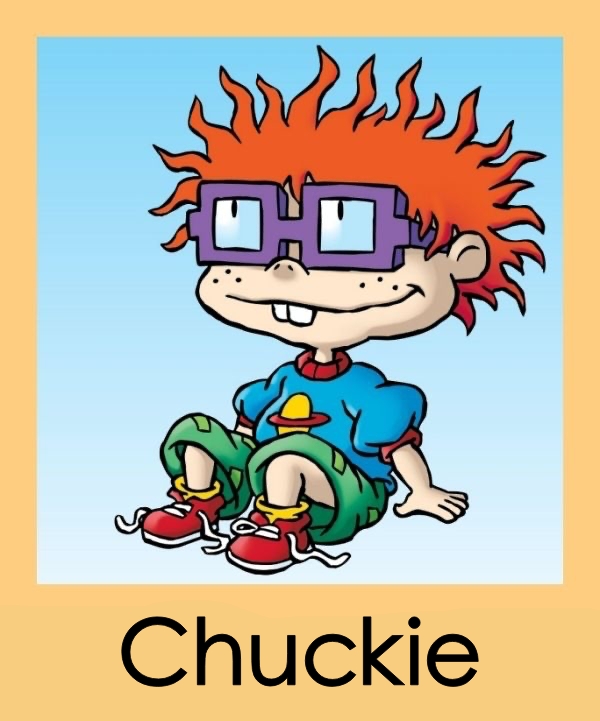 Chuckie is the adorable best friend of Tommy Pickles in the series named 'Rugrats'. With his fair skin with freckles, a pair of purple square glasses, and curly orange hair, he fits perfectly for the title of a nerdy or strange cartoon child. He usually wears a big watch on his right wrist.
Black Butler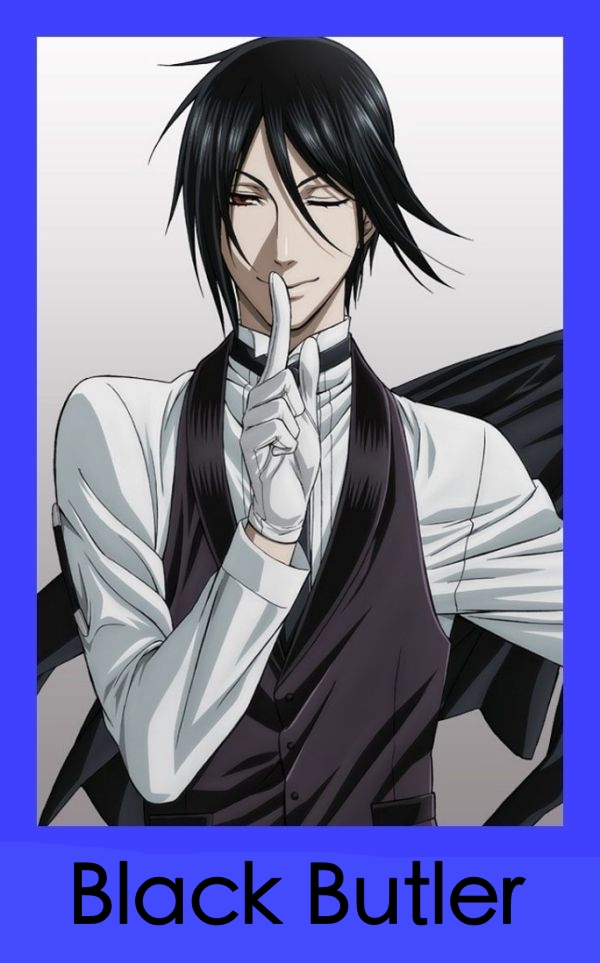 Black butler is another famous male cartoon character with pigtails. His classy long curls in 'Elizabeth Medford' has been considered as the perfect symbol of beauty. Interestingly, the anime boy's curly hair is what distinguishes him from others in such a charming way.
Darby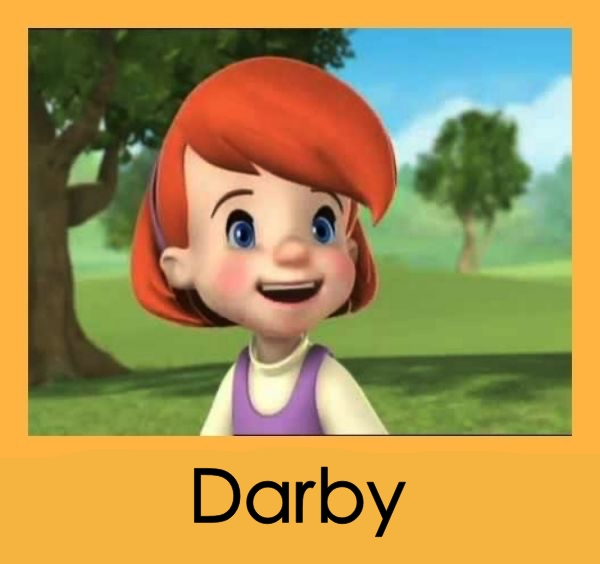 Darby, the cute girly cartoon is 6-year-old. She plays with a little dog named Buster. Darby gives a tomboyish look and likes to solve the problems of others. Also, she enjoys playing with her friends in the Hundred Acre Wood. If we talk about her physical appearance, you'll be surprised. Luckily, her complexion is fair and has short curly red hair with blue eyes.
Jessica Rabbit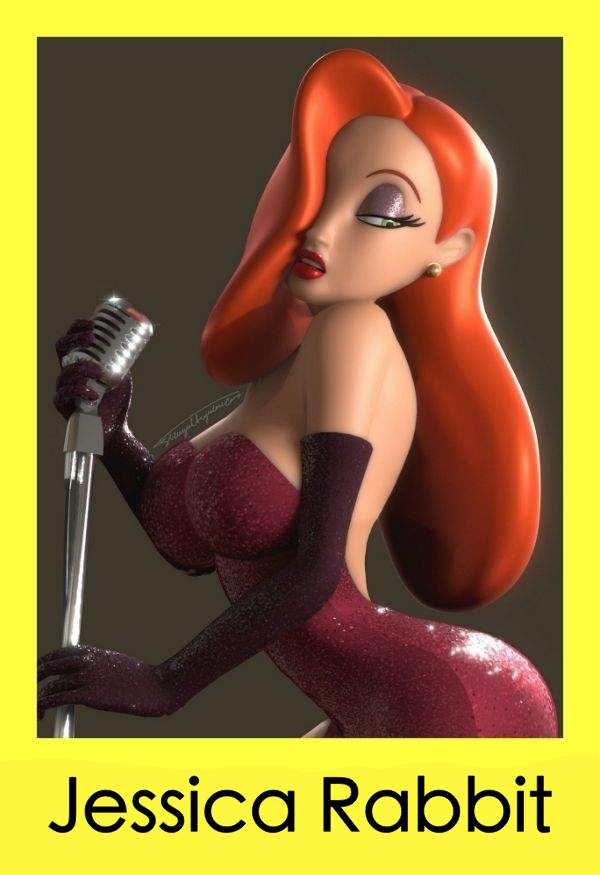 Exceptions are everywhere! One is the sexy, Jessica Rabbit from the 1988 feature film Who Framed Roger Rabbit? With her innocence and long curls falling on her face she became popular curly haired girl cartoon of that time. Basically, Jessica Rabbit is an animated human with flowing red curls and a sexy voice.
Daphne Blake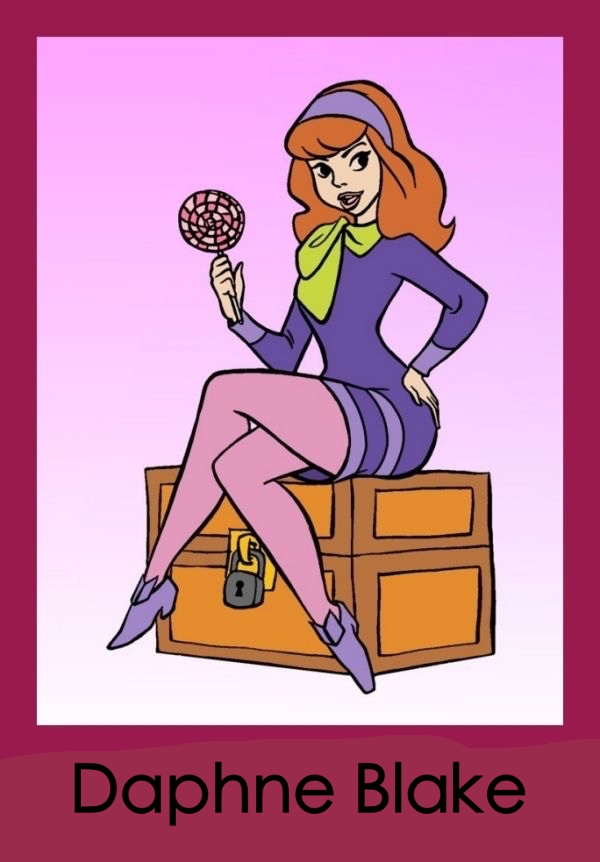 Daphne Blake from Scooby-Doo has a lot of secrets she loves to keep close to the chest. The hidden secrets definitely changed the people's perspective towards the kids' show. Each character played an important role in Scooby-doo, but the role of Daphne Blake was hardest to decipher. She was a stereotypical kind of girl, who loves to wear a purple dress, carries a make-up kit, and had a habit of attracting trouble. This character is a lot more than cute clothes and red curly hair.
Poison Ivy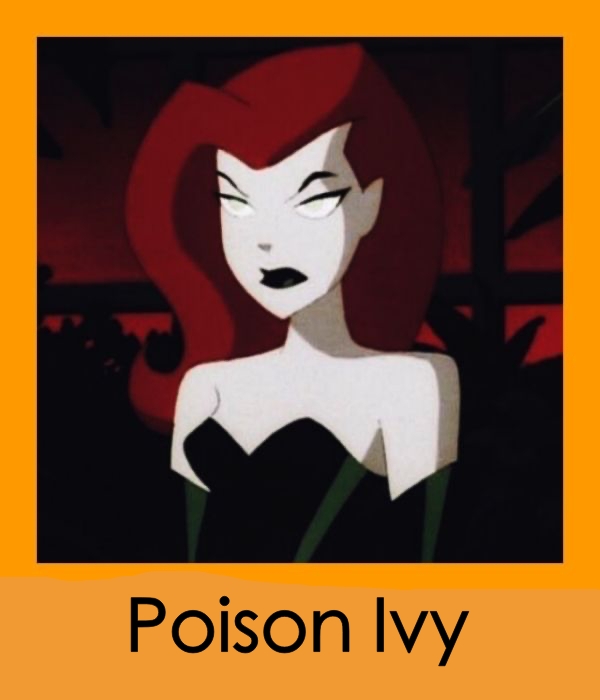 This cartoon character is a fictional supervillain which usually appears in comic books. In most of the books, poison ivy has been portrayed as a love of Batman. The Poison Ivy's appearance is considered iconic with her wild and curly red-colored hair. Plus, she wears a costume adorned with leaves and vines. Ivy also possesses toxins in her blood stream that makes her touch deadly.
Jean Grey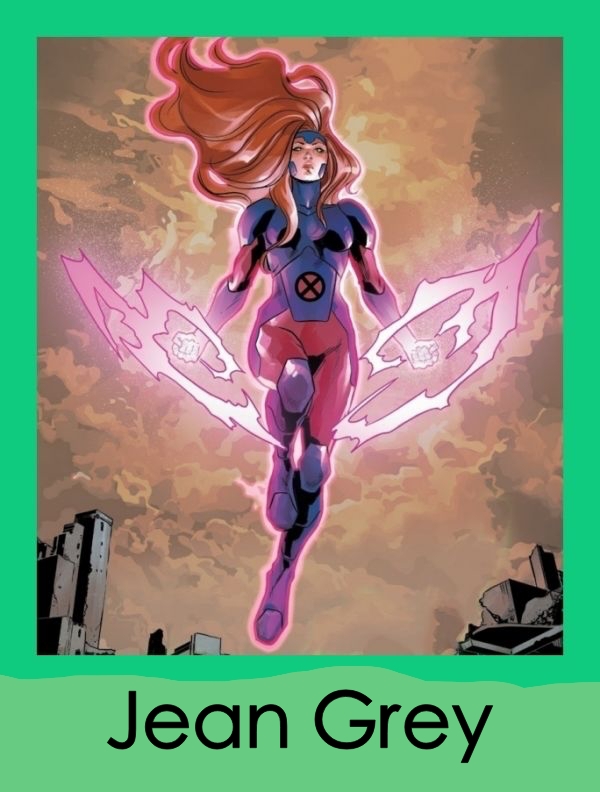 Not so innocent, but considered to be the most powerful girl cartoon ever created in the pages of Marvel comics. With her telepathic and telekinetic powers, she fights evil and defends other mutants like herself. Jean Grey is a smart, strong, independent character with long, wavy hair and capable of taking care of herself.
Cartoon Characters with Blonde Curly Hair
Ravel Phoenix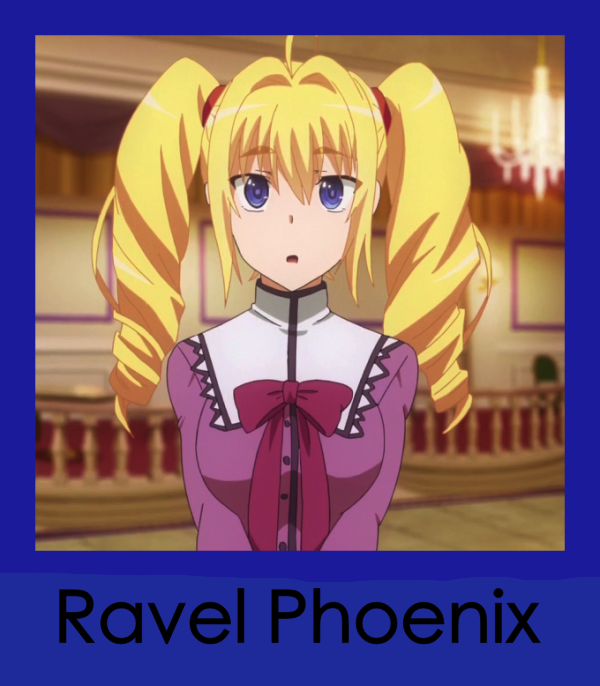 Loyal and very friendly! Ravel possesses remarkable magical characteristics and beautiful curly hair. In anime, she adds a girly vibe to her character which further gets enhanced when she ties her hair with ribbons to keep them intact. Moreover, the front of her hair has several bangs falling over her forehead. She comes among one of the most popular anime girl with curly hair.
Mami Tomoe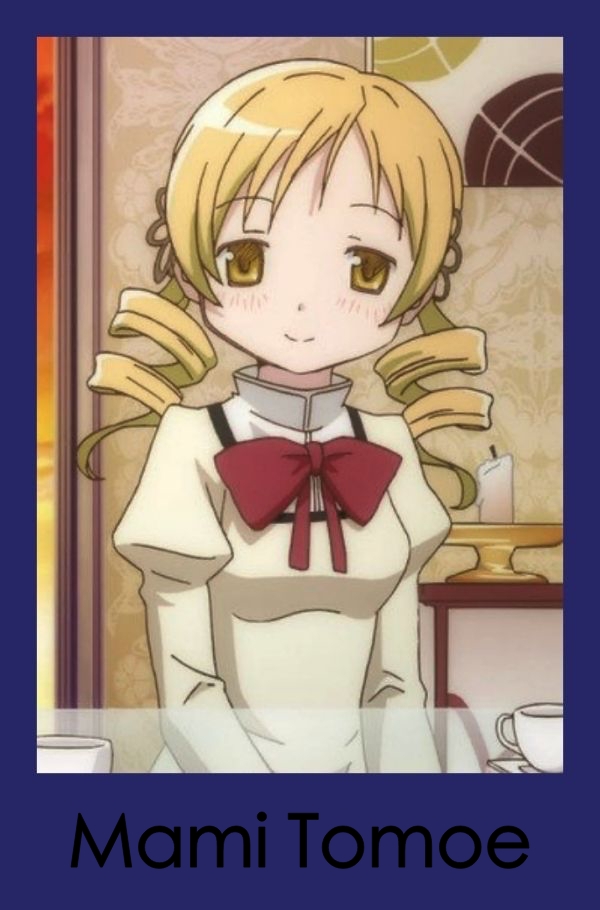 Smartest girl of the Puella Magi Madoka Magica! Mami Tomoe is known for planning her battles in advance. Her kind yellow eyes, styled curls and perfect magical skills are the most possible reasons why people like her so much. But her yellow curls made her popular among top curly haired girl cartoon characters.
Chariot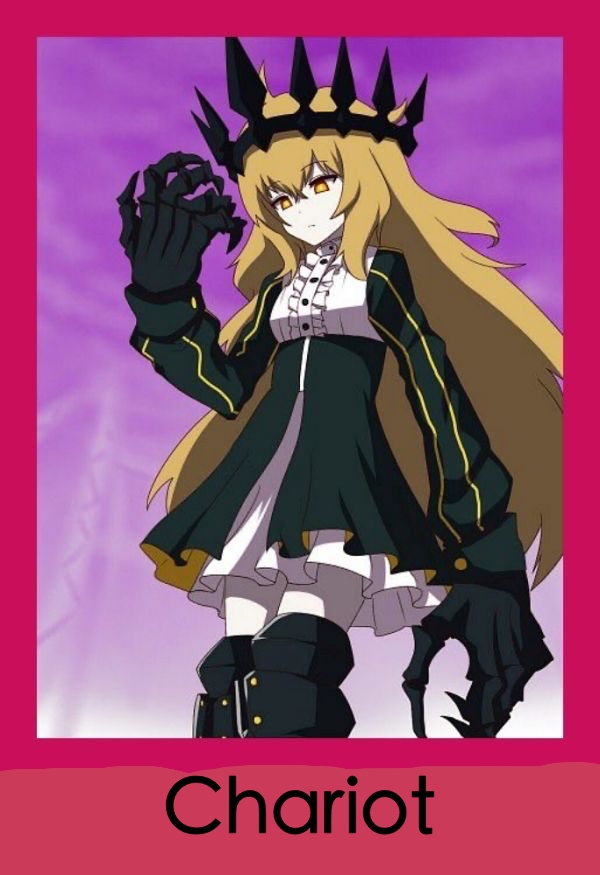 Undoubtedly, the chariot is a famous cartoon character with curly hair in the Black Rock Shooter anime, released in 2012. Her long curly blonde hair are let lose which makes her appear fiercer. The large spiked crown on her head makes her overall look more intimidating. A most notable feature in her looks is the footwear – she wears black thigh-highs with black and yellow wheels that can be used as weapons.
Moeka Kiryu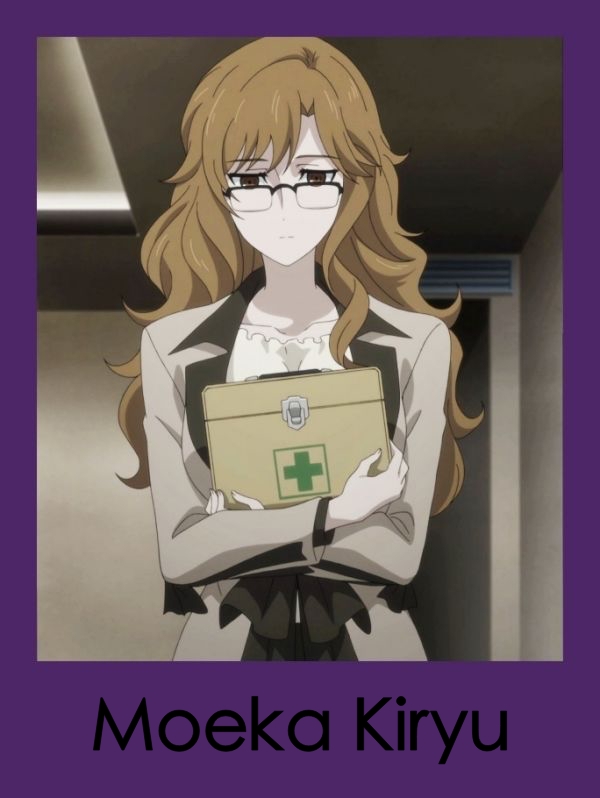 Yep, moeka is an attractive and pale-skinned woman cartoon with light brown-colored curly hair. She has a stylish sense of fashion despite having curly hair. But she manages to tie hair to make it easier to move. This lovely anime is the tallest among all other girly cartoon characters.
Biscuit Krueger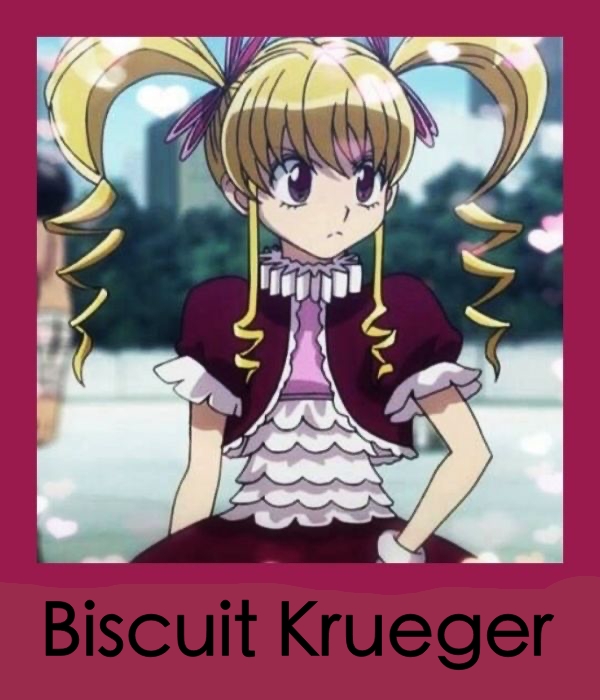 Another highly powerful cartoon character with curly hair which use her dainty appearance to hide her magical powers. Biscuit Krueger has long, curly blonde hair which goes perfectly with the dress she usually wears.
Kagari Izuriha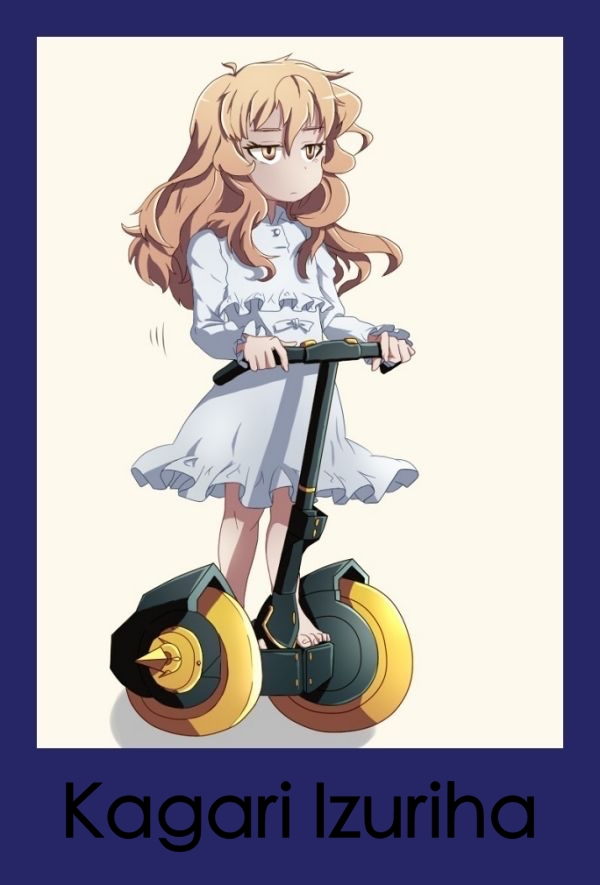 Kagari has lovely blonde shade curly hair. Mostly, her hair gives messy touch and falls down in natural curls down her back. Besides this, her messy blonde hair tied with a pink colored ribbon look quite attractive.
Female Cartoon Characters with curly hair
Aria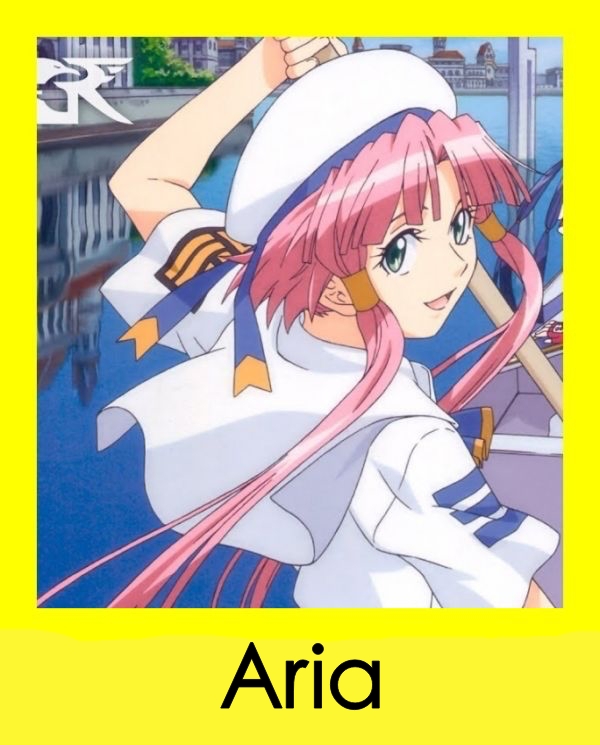 In appearance, aria is a pale skinned girl with stylish white curly hair. Surprisingly, her hair are so long that it falls all the way down her calves. Yes, she leaves her hair open in gentle waves which gives her more appealing look.
Princess Merida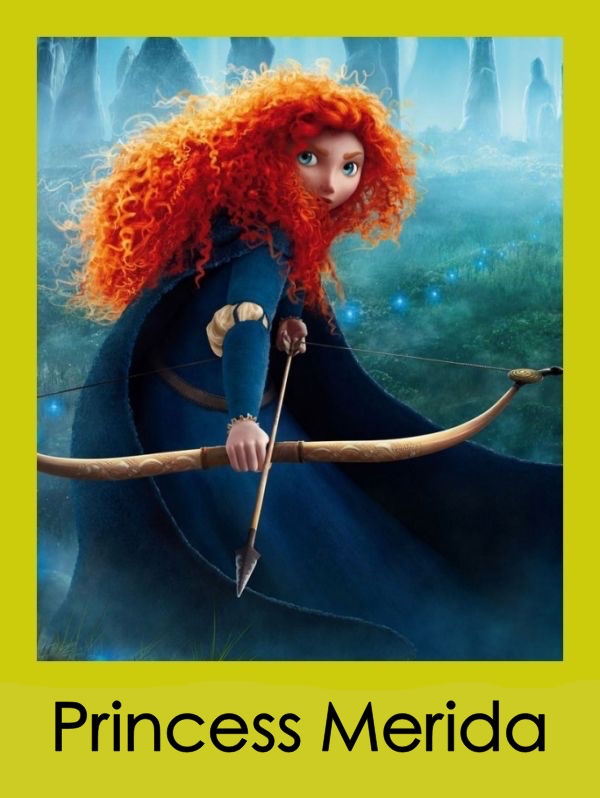 Curly Haired Girl iPhone Wallpapers, Vectors and Artworks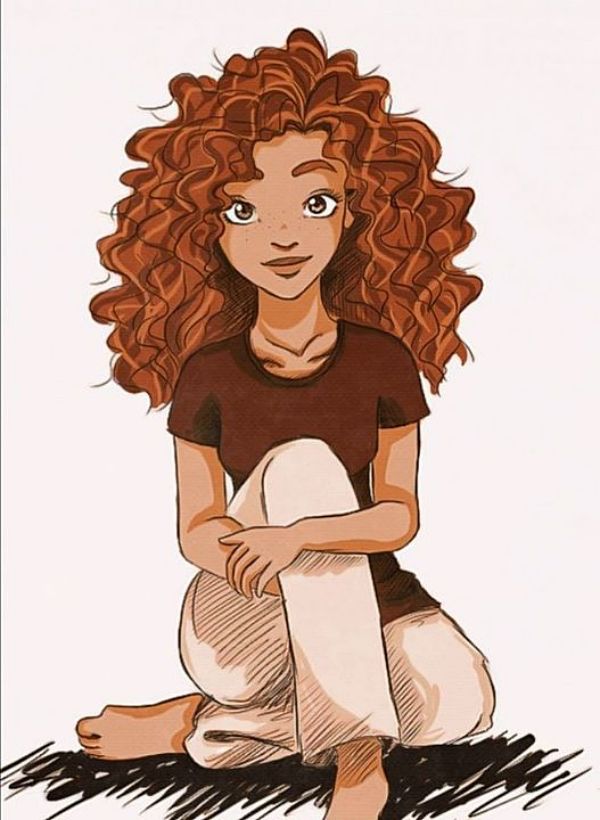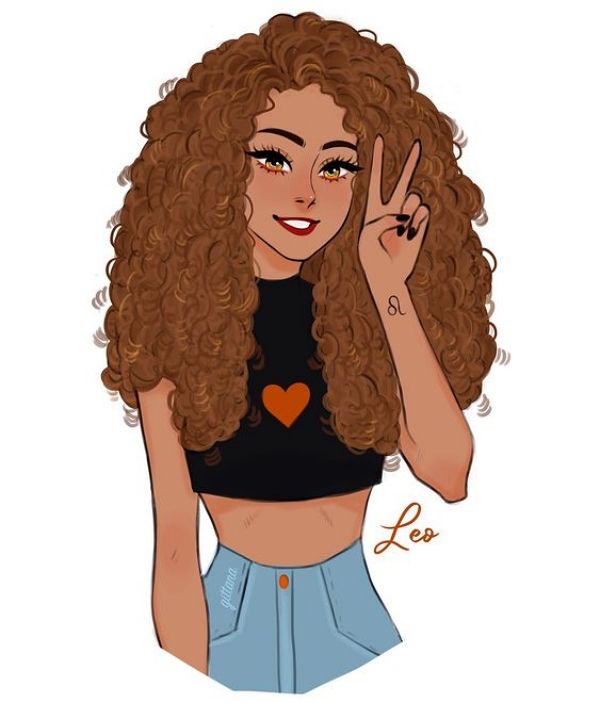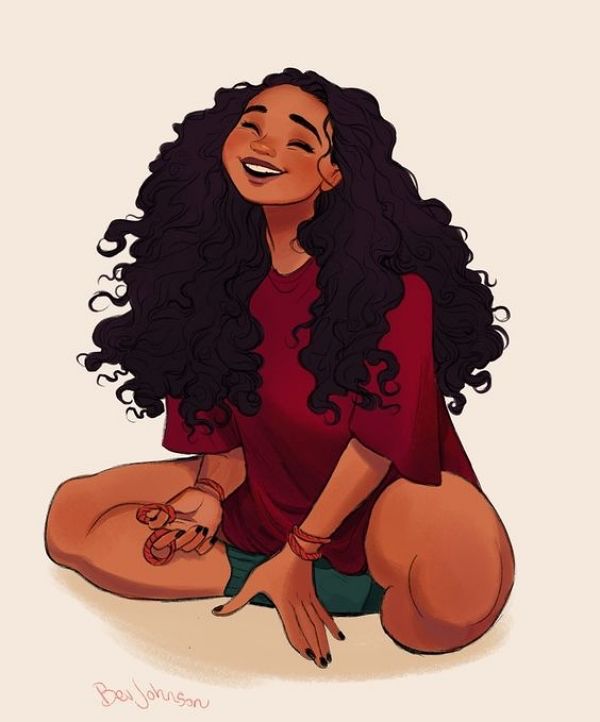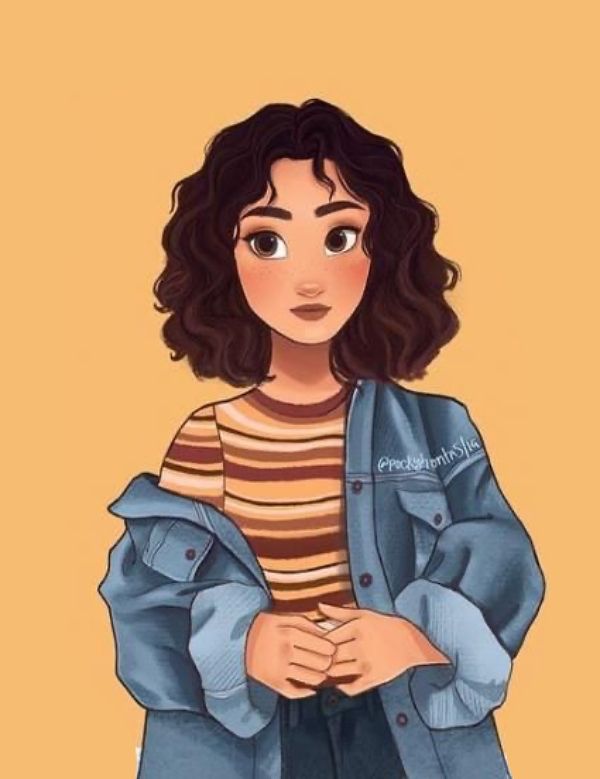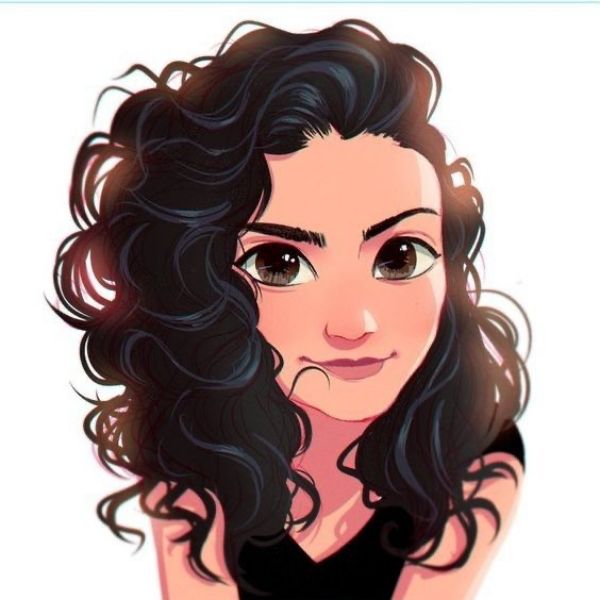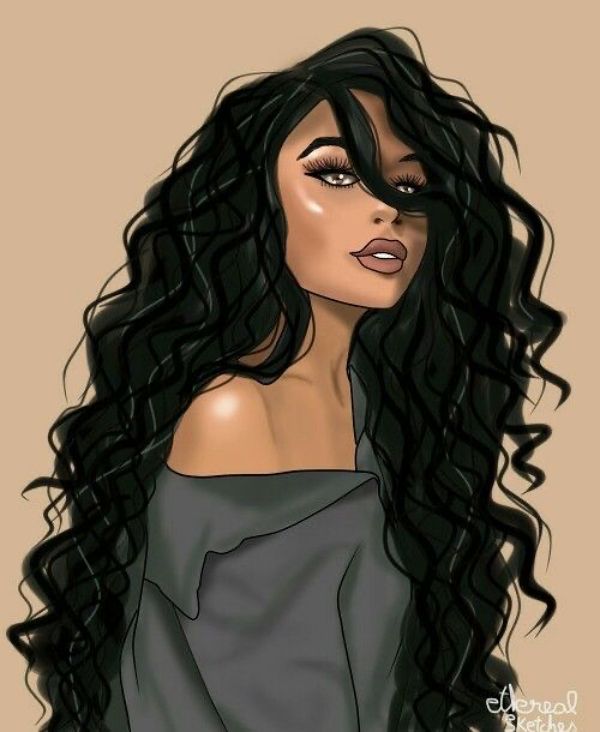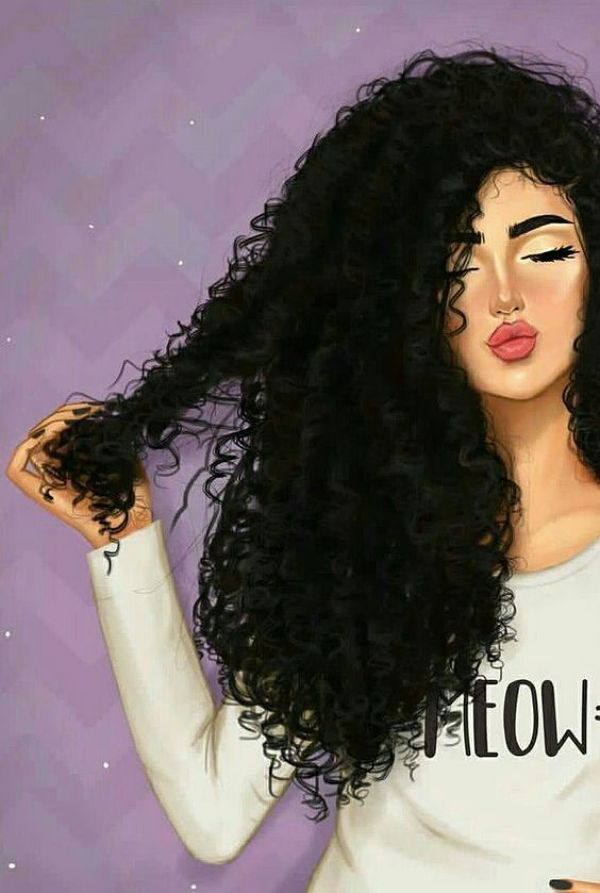 Black Cartoon Characters with Curly Hair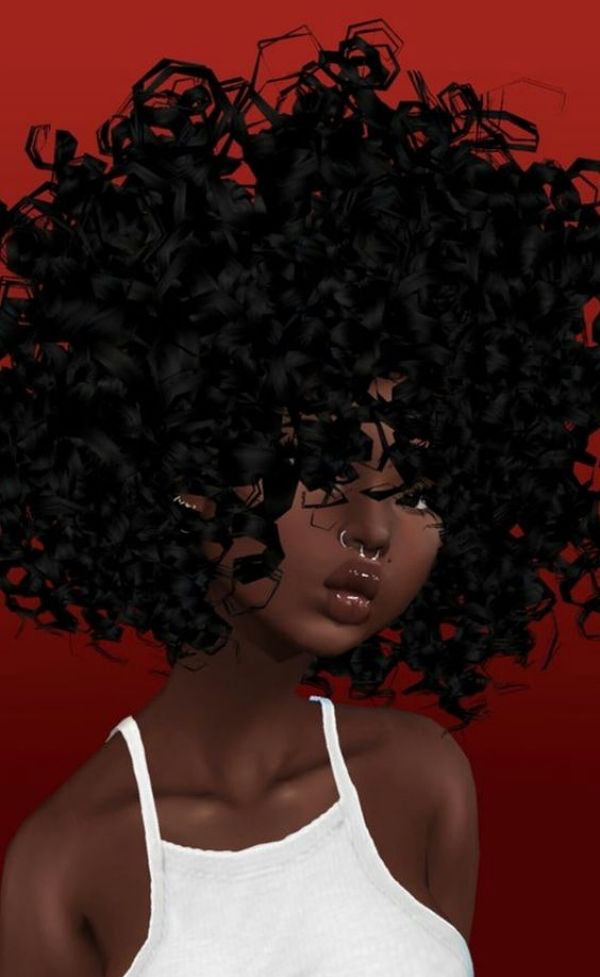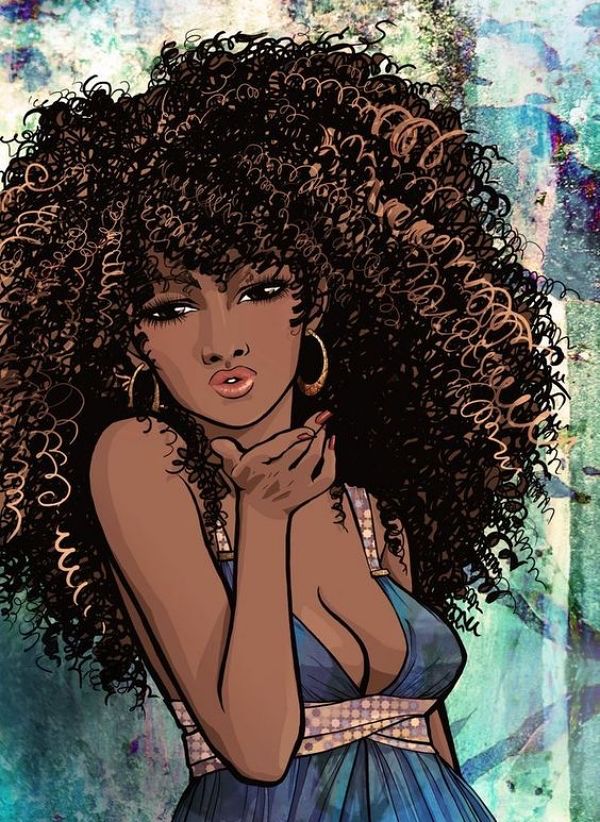 This proves curls have always been cute, and stylish, but curly haired girl cartoon has left no stone unturned in a way which leaves no doubt regarding the charming nature of curly hair. No matter what the case is, cartoon characters with curly hair are always a style inspiration from many people across the globe. But, don't forget that the characters mentioned above are not just popular because of their curls, but also for their behavior