TIME – it passes faster when the conversations or our activities are simulating and yet the slowest when the things lackluster!
Sitting on the backbench trying to get over that boring math or science class, all you want to do is kill time so that you can move out of that space. Moreover, if you are done with your household chores and have some time left in your hand, you should make the most out of it. So what can you do? We have a great idea! Why not doodle something fascinating on the last page of your notebook? Now you'll think, what should I doodle? Isn't anything catchy yet simple crossing your mind? Well, you can always have help from our Cool and Simple Drawings Ideas To Kill Time that will make you dive in the world of art! And in you wish to teach your kids some awesome drawings, here are a few topics for you!

Cool and Simple Drawings Ideas to Kill Time
These Cool and simple drawings ideas will not only help you to kill your boredom but also help you to learn a skill. And you must know that a skill learned will never get wasted. We found this video on youtube and find it very useful for our readers and hence sharing it with you all.
Docile Night Lamp Drawing For Tattoo Inspiration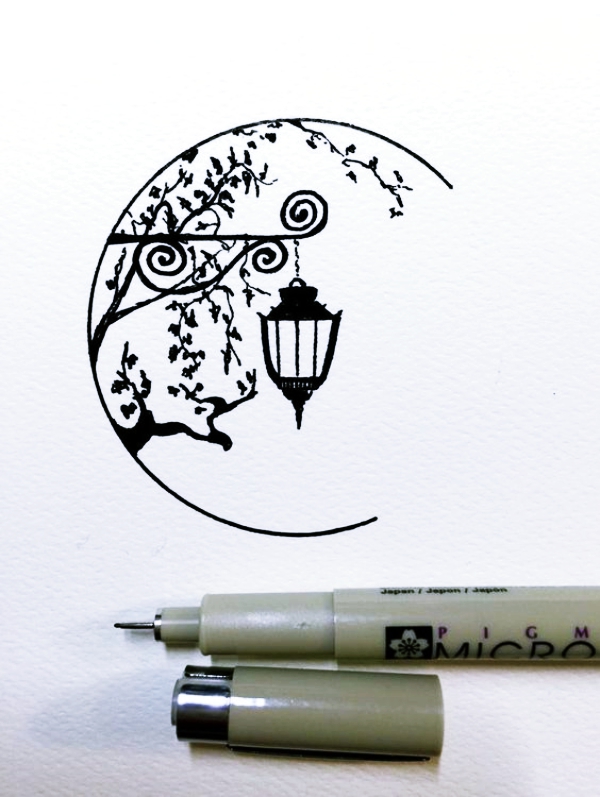 Were you thinking of having a tattoo but confused about what to have as a permanent scar on your body? Your doodles can always seek you out of such situations. Having something made by yourself on your body embarks a different sense of joy! Therefore, doodle some beautiful docile night lamp and add in some details to it. Here are easy steps to draw a dog if you are head over heels in love with them!
Pastime Botanical Doodles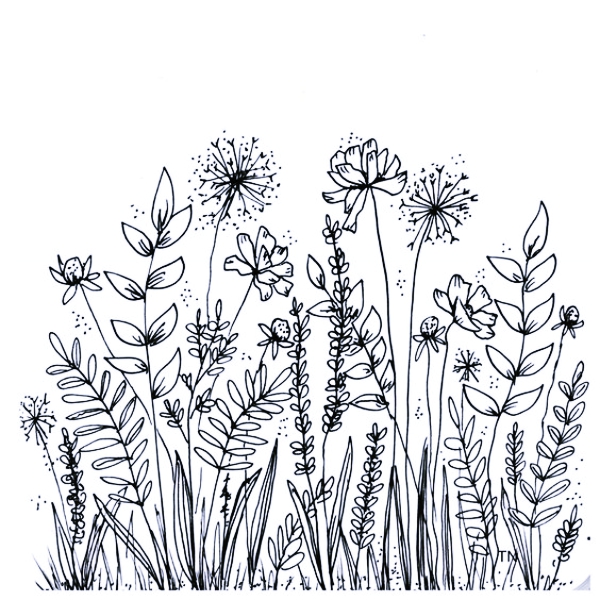 There are times when drawing leaves and botanical elements satisfy your need to relax. They just have that serendipity in them. In your pass time, you can always draw this drawing for a relatively relaxed feeling. You can have your dog cartoon sketch inspiration from here.
Boho Doodles In Heart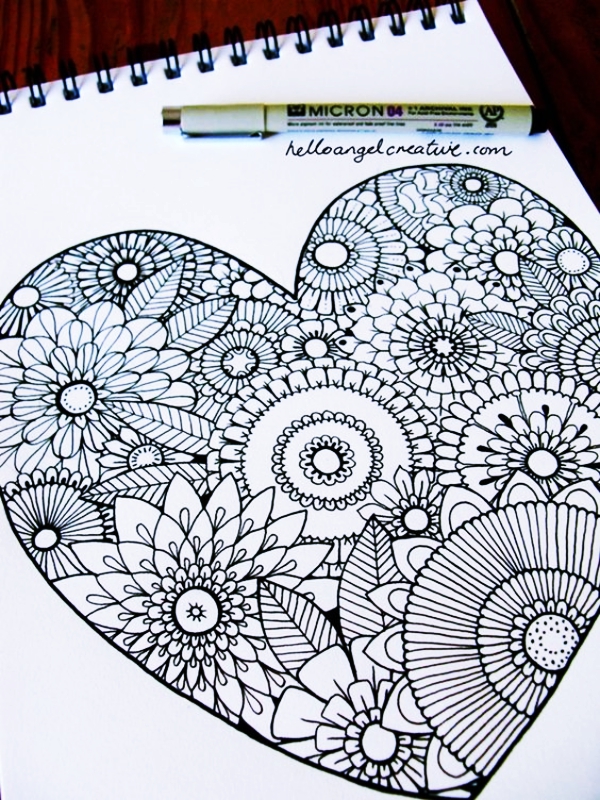 Are you a boho chic? Then we are sure you must have a dozen of things in your room that relate to the boho theme. Staying true to your guts and your heart, you can have your love poured on the paper with this type of boho drawing that is fitted inside a heart-shaped outline. Here are a few more things that you can draw when you are bored!
Or Some Droplet Doodles…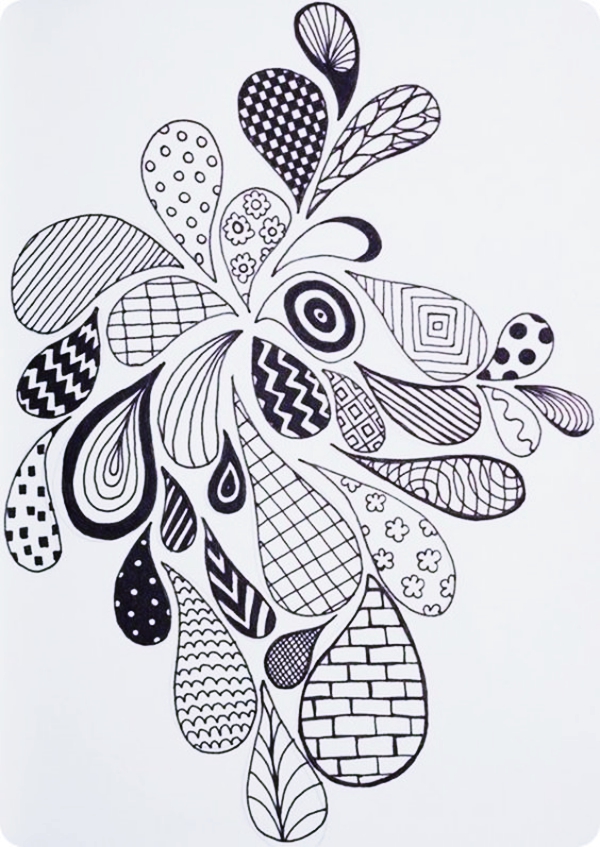 If you are into intricate patterns and drawing such things keep your heart and mind simulated, and then try out this masterpiece! Having a beautiful structure of droplet style outline and then filling it with minute detailed intricate patterns will definitely kill your time and increase your productivity. Here are some amazing charcoal drawing techniques that you can use for some great drawings.
Winnie The Pooh, We Love Yooh!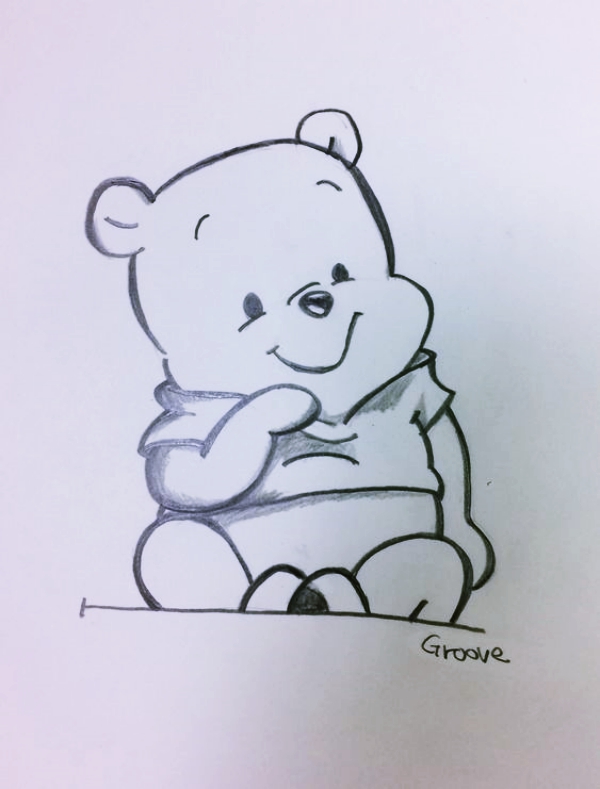 Living in the world of cartoons, Winnie the Pooh got us crazy and curious about honey! Enjoy your ride to yesteryears with this little drawing to kill your time in the classroom situation. If you need some help drawing him, have it from these step by step tutorials in here.
Lovely Eyed Jumbo…!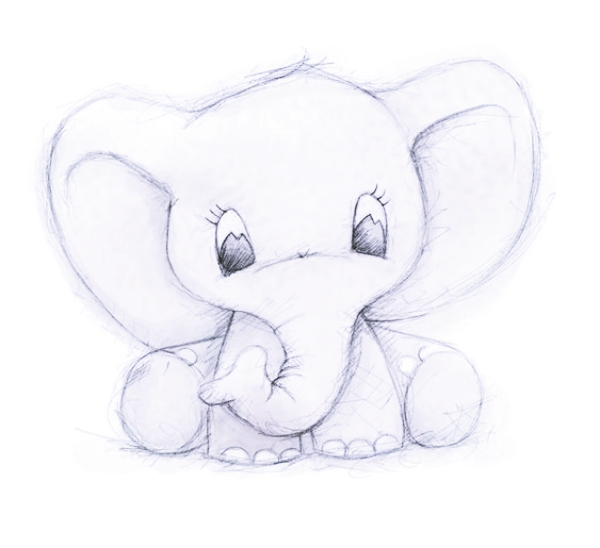 Didn't we love this flying elephant to the moon and back? Its adorable eyes got us hitched and so did those very big ears. Jumbo was loved back then by every child and adult alike and we are surely gleaming into those beautiful eyes of this unique elephant will get a great drawing out of it. Here are some more techniques to draw a cartoon character step by step.
Mermaid In Glass Drawing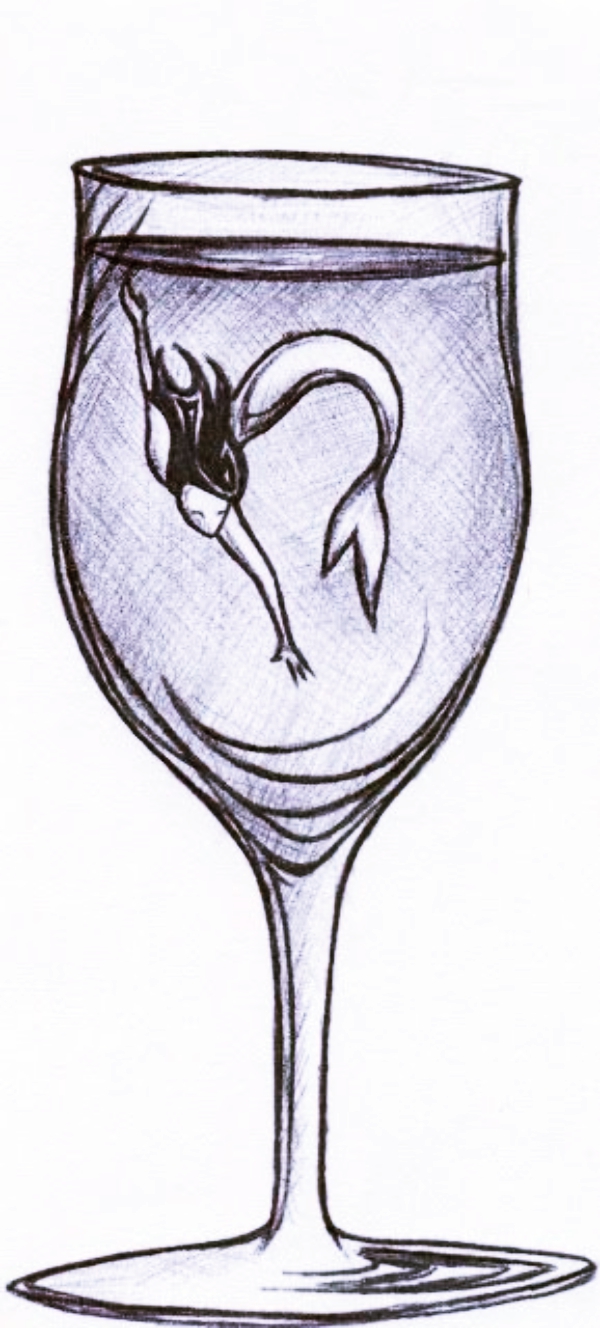 How would you feel to be trapped inside a small space where you didn't have anywhere to go? Well, if this situation is relatable to you then surely drawing this will help you overcome that feeling. Is your kid enthusiastic about drawing? Here is a step by step tutorial for him.
Lady In The Ball Gown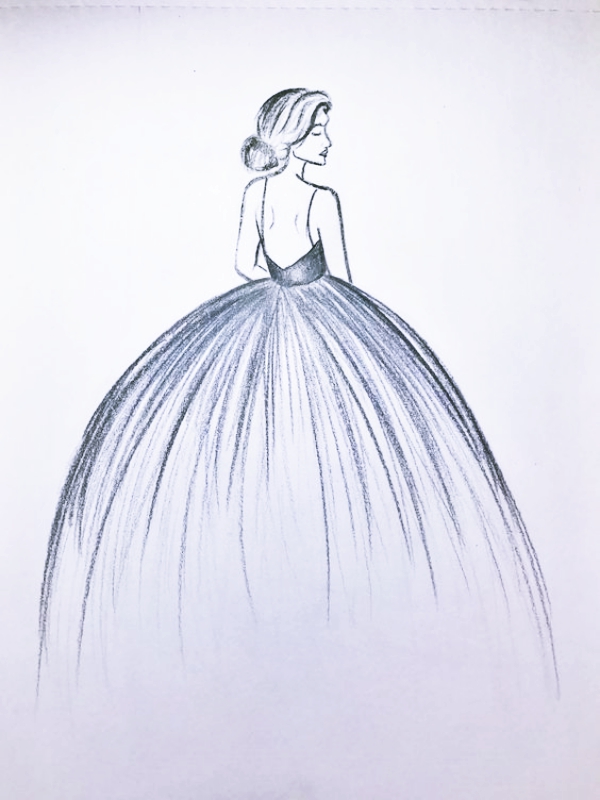 This simple picture is an inspiration for budding fashion designers. It is nothing but the basics that you need to start. Drawing elegant costumes will only help you have great ideas and perspectives about fashion in the future.
The Perspective View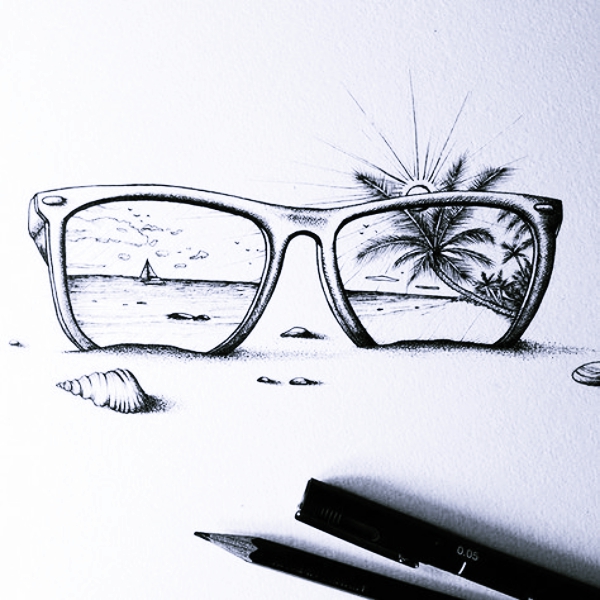 If you are passionate about drawing and art, it is important that you develop a view of things that you see. This is essential because it helps you notice minute details, the way a thing has its structure, and its curves, etc. this drawing will help you get a sexy beach scene captured through the glasses. Here are steps to draw a Wolverine drawing when you are bored.
The Quill of Love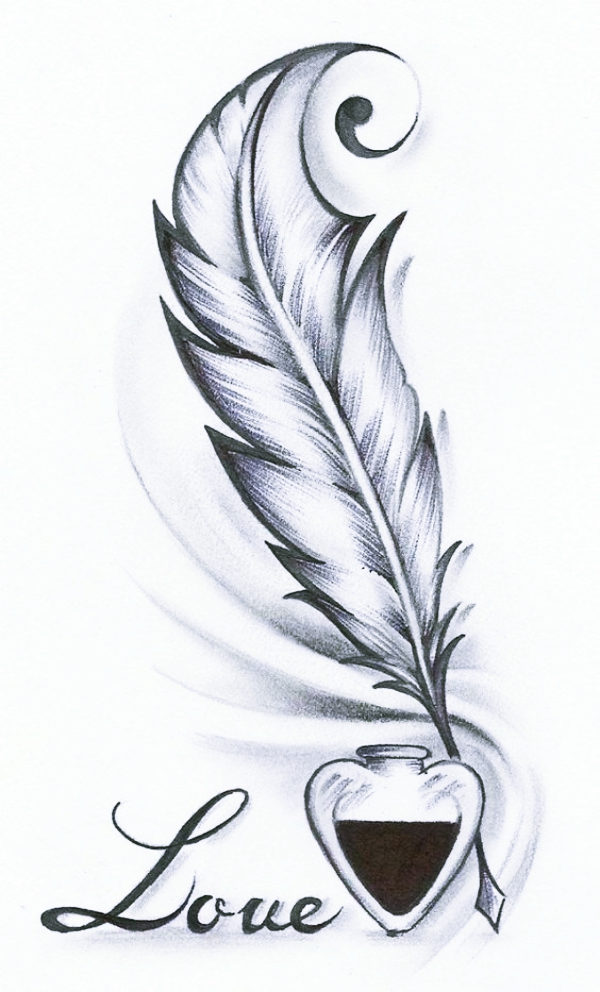 Quills or Feathers are by far the most intimate way to reflect your love for writing moreover the classic old-fashioned way of writing. It shows elegance and beauty, this drawing will ultimately please your heart. Here are reasons why your kids should learn drawing.