TIME – it passes faster when the conversations or our activities are simulating and yet the slowest when the things lackluster!
Sitting on the backbench trying to get over that boring math or science class, all you want to do is kill time so that you can move out of that space. Moreover, if you are done with your household chores and have some time left in your hand, you should make the most out of it. So what can you do? We have a great idea! Why not doodle something fascinating on the last page of your notebook? Now you'll think, what should I doodle? Isn't anything catchy yet simple crossing your mind? Well, you can always have help from our Cool and Simple Drawings Ideas To Kill Time that will make you dive in the world of art! And in you wish to teach your kids some awesome drawings, here are a few topics for you!

Cool and Simple Drawings Ideas to Kill Time
These Cool and simple drawings ideas will not only help you to kill your boredom but also help you to learn a skill. And you must know that a skill learned will never get wasted. We found this video on youtube and find it very useful for our readers and hence sharing it with you all.
Docile Night Lamp Drawing For Tattoo Inspiration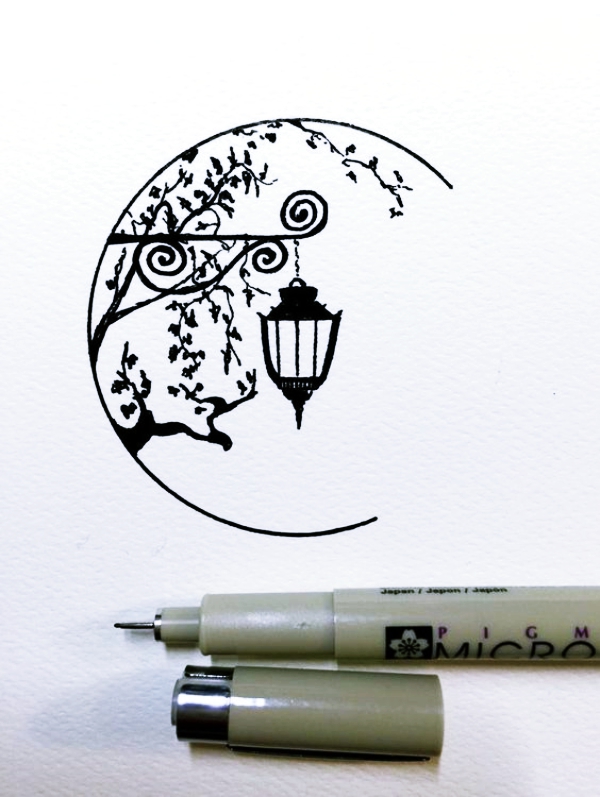 Were you thinking of having a tattoo but confused about what to have as a permanent scar on your body? Your doodles can always seek you out of such situations. Having something made by yourself on your body embarks a different sense of joy! Therefore, doodle some beautiful docile night lamp and add in some details to it. Here are easy steps to draw a dog if you are head over heels in love with them!
Pastime Botanical Doodles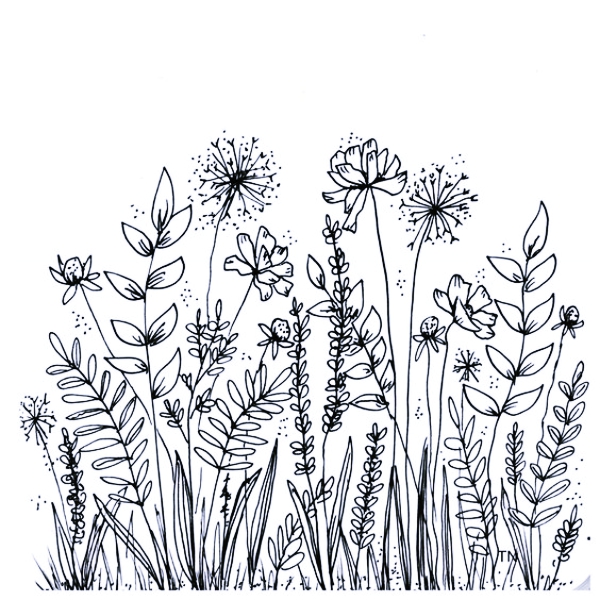 There are times when drawing leaves and botanical elements satisfy your need to relax. They just have that serendipity in them. In your pass time, you can always draw this drawing for a relatively relaxed feeling. You can have your dog cartoon sketch inspiration from here.
Boho Doodles In Heart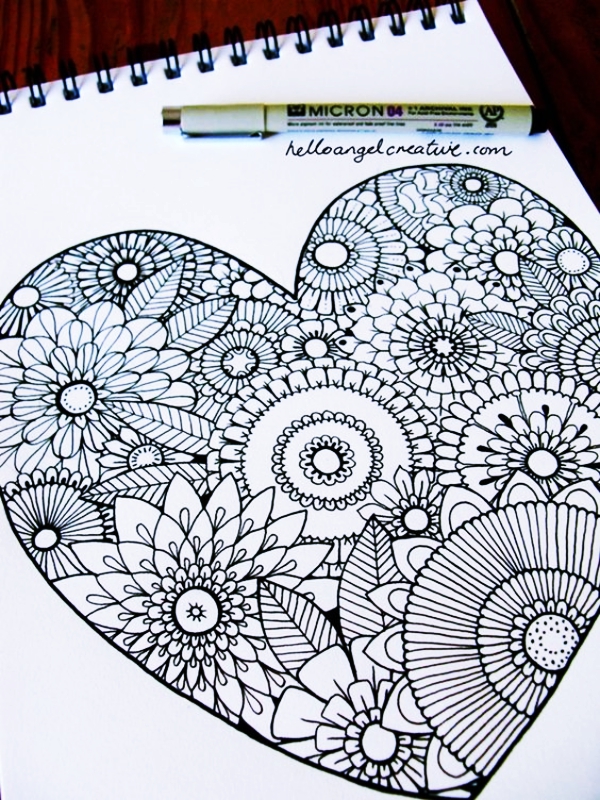 Are you a boho chic? Then we are sure you must have a dozen of things in your room that relate to the boho theme. Staying true to your guts and your heart, you can have your love poured on the paper with this type of boho drawing that is fitted inside a heart-shaped outline. Here are a few more things that you can draw when you are bored!
Or Some Droplet Doodles…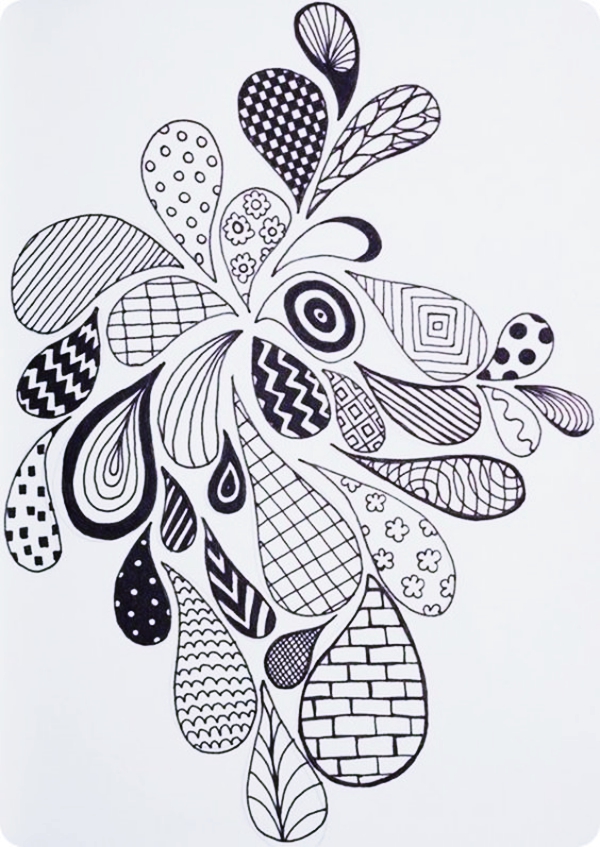 If you are into intricate patterns and drawing such things keep your heart and mind simulated, and then try out this masterpiece! Having a beautiful structure of droplet style outline and then filling it with minute detailed intricate patterns will definitely kill your time and increase your productivity. Here are some amazing charcoal drawing techniques that you can use for some great drawings.
Winnie The Pooh, We Love Yooh!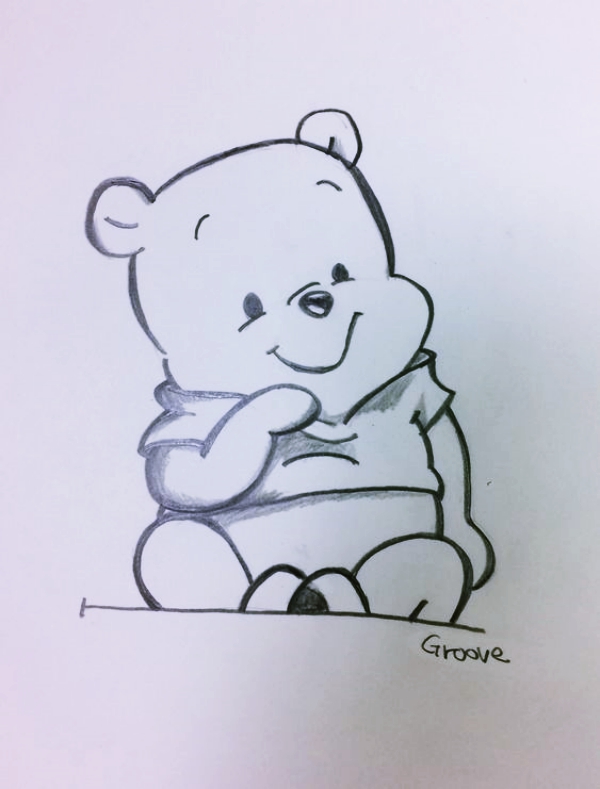 Living in the world of cartoons, Winnie the Pooh got us crazy and curious about honey! Enjoy your ride to yesteryears with this little drawing to kill your time in the classroom situation. If you need some help drawing him, have it from these step by step tutorials in here.
Lovely Eyed Jumbo…!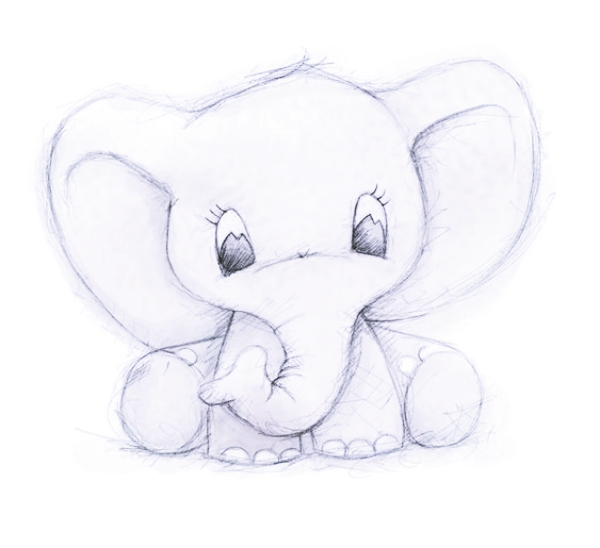 Didn't we love this flying elephant to the moon and back? Its adorable eyes got us hitched and so did those very big ears. Jumbo was loved back then by every child and adult alike and we are surely gleaming into those beautiful eyes of this unique elephant will get a great drawing out of it. Here are some more techniques to draw a cartoon character step by step.
Mermaid In Glass Drawing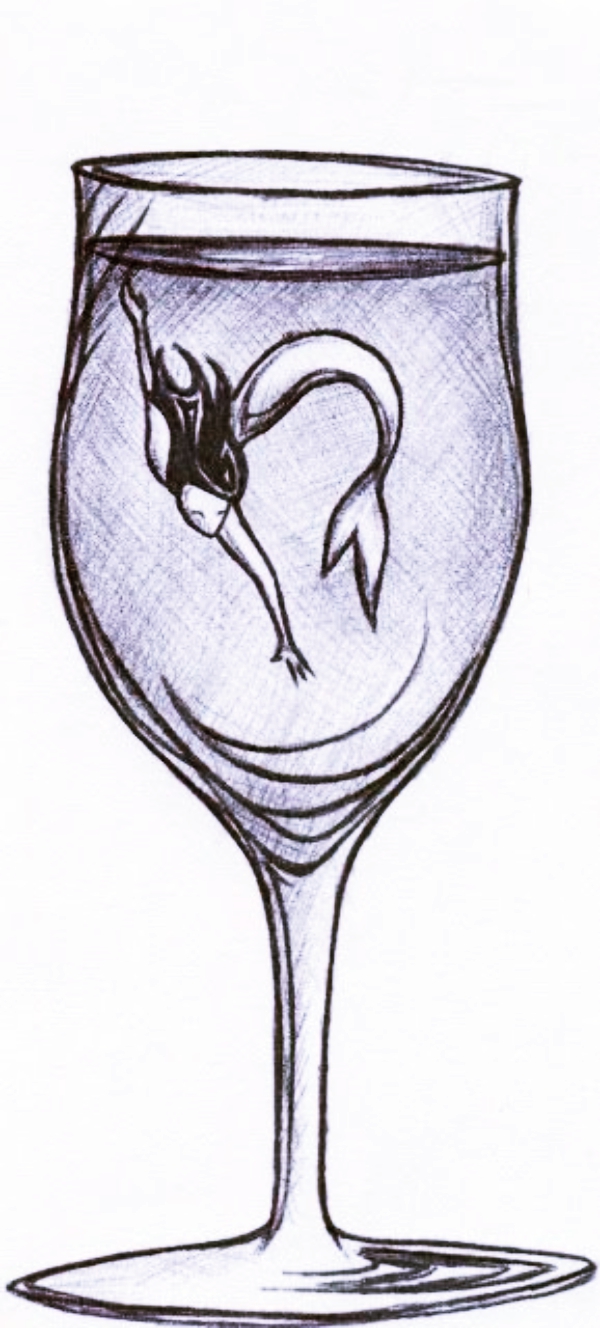 How would you feel to be trapped inside a small space where you didn't have anywhere to go? Well, if this situation is relatable to you then surely drawing this will help you overcome that feeling. Is your kid enthusiastic about drawing? Here is a step by step tutorial for him.
Lady In The Ball Gown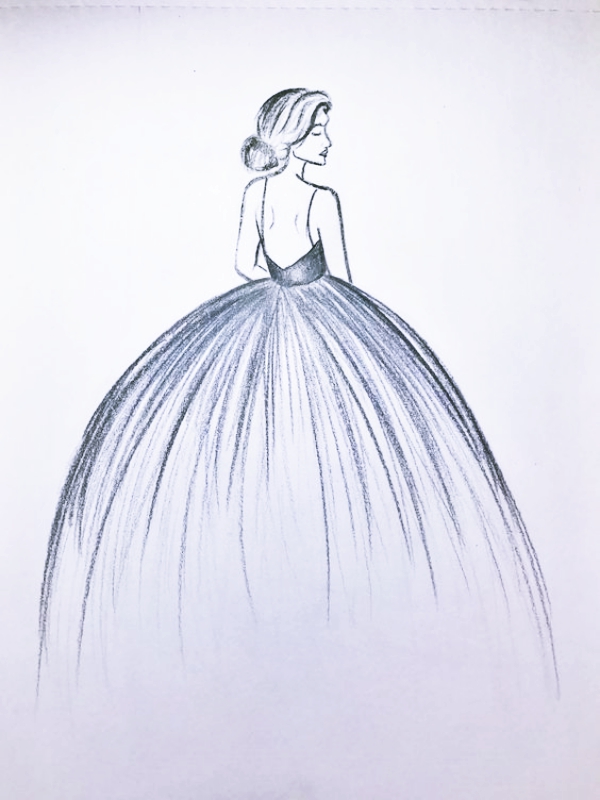 This simple picture is an inspiration for budding fashion designers. It is nothing but the basics that you need to start. Drawing elegant costumes will only help you have great ideas and perspectives about fashion in the future.
The Perspective View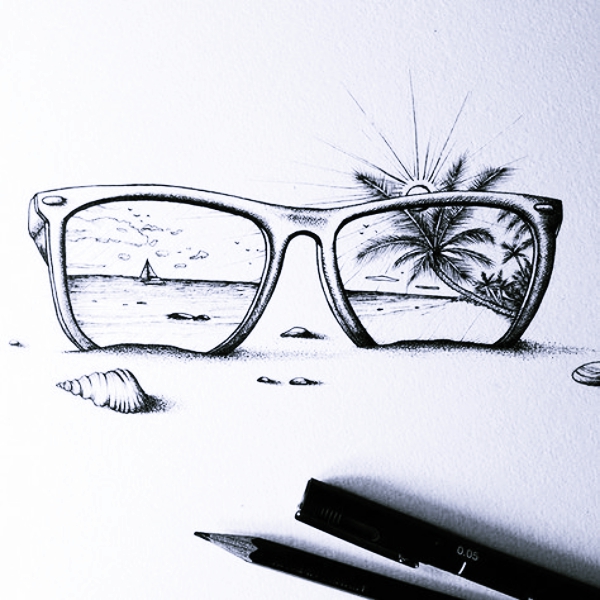 If you are passionate about drawing and art, it is important that you develop a view of things that you see. This is essential because it helps you notice minute details, the way a thing has its structure, and its curves, etc. this drawing will help you get a sexy beach scene captured through the glasses. Here are steps to draw a Wolverine drawing when you are bored.
The Quill of Love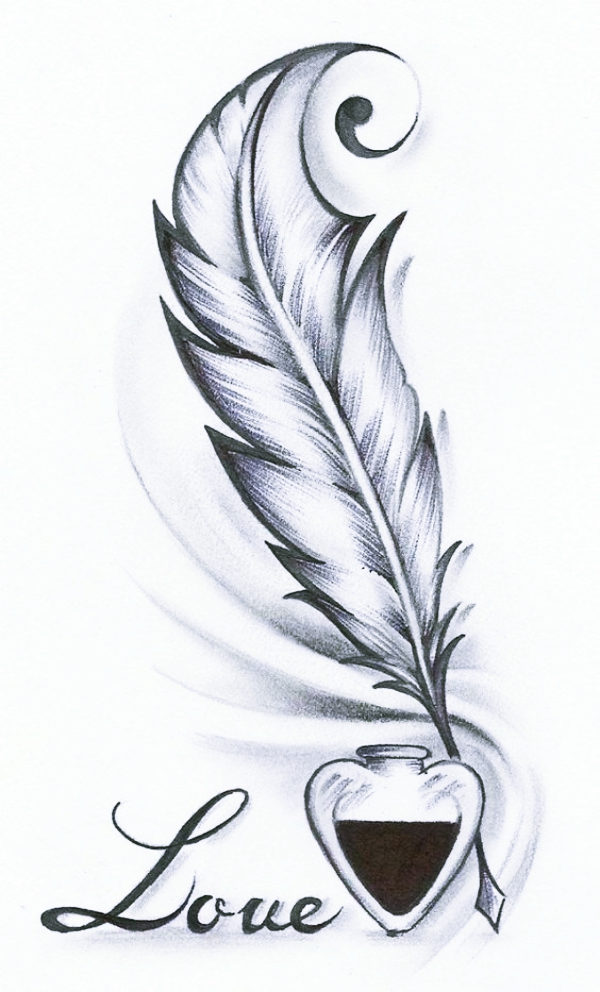 Quills or Feathers are by far the most intimate way to reflect your love for writing moreover the classic old-fashioned way of writing. It shows elegance and beauty, this drawing will ultimately please your heart. Here are reasons why your kids should learn drawing.
Let's continue with some more cool and simple drawings ideas. These ideas are so time that everyone can try it with or without the knowledge of drawings.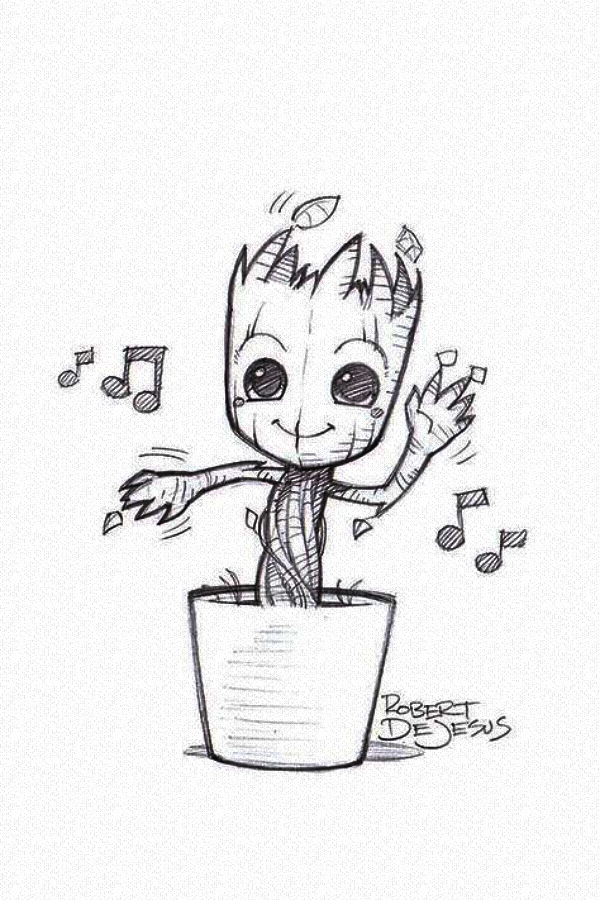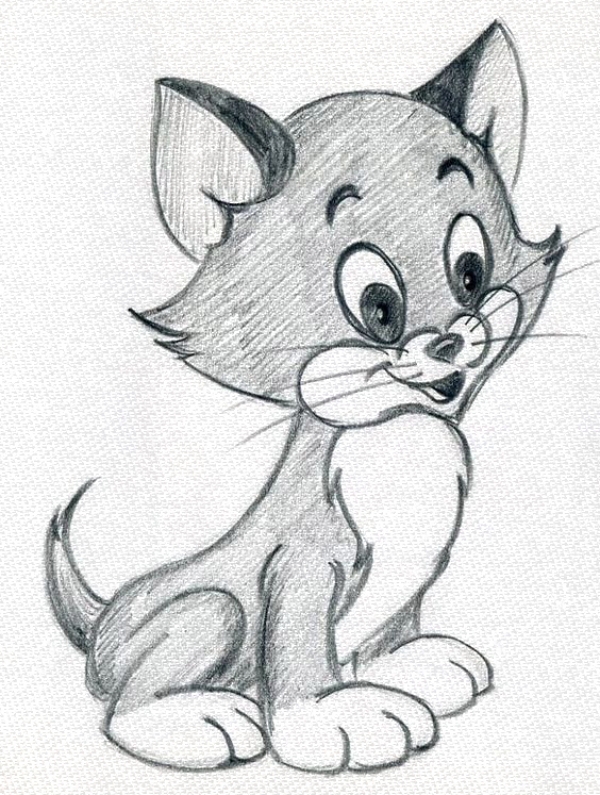 If you love cartoons, there is no reason why you shouldn't try drawing them your own way. But then although they look adorable, they are not super easy to draw. So, it's always advisable that you begin with simple ideas such as cat cartoons. Cats inherently have a caricature face, and make for amazing cartoon drawings. Creating a cartoon penguin can also be one of your first assignments. With simple shading skills, you can get outstanding results for a penguin. Also, how about drawing a baby Panda? With basic black and white contrast, Panda cartoons look outright alive. Out of easy cartoon drawings, Tweety is overly popular- simple pencil strokes can get you results that artists crave for.
How to Draw Landscape Objects: Mountains, Clouds, Rivers
Drawing landscape objects like mountains, clouds and rivers needs some practice. And the guidelines below will help you practice right.
Perspective plays a big role here. It's as important as proportions. And together they make your landscape look realistic. While drawing rivers flowing down mountains, make sure they are tapered at the mouth.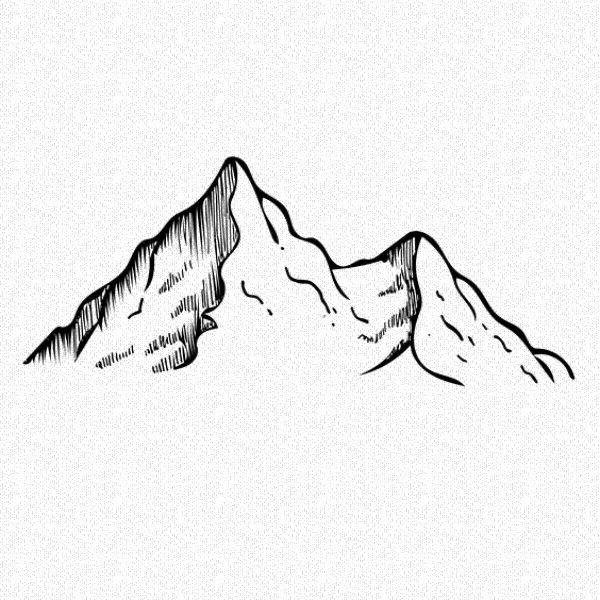 Hills are never the same size. So, try creating them in varying heights and broadness.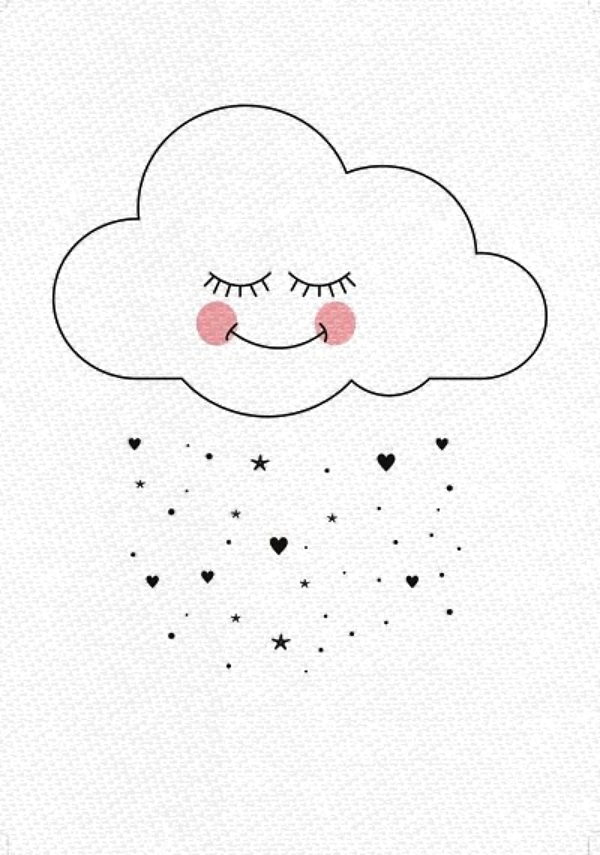 For clouds, always consider shading. How fluffy and realistic they look depend on the finesse with which the shading has been done.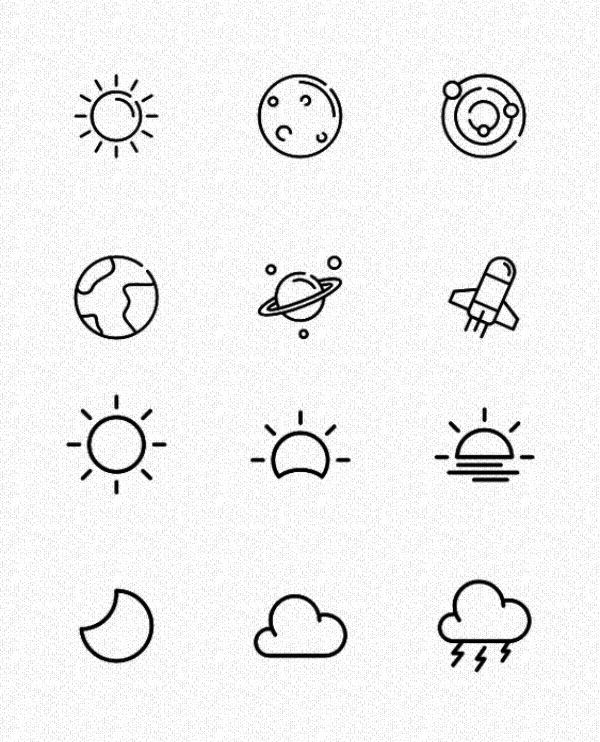 You can also try adding an object at the foreground of your frame to add depth to the composition.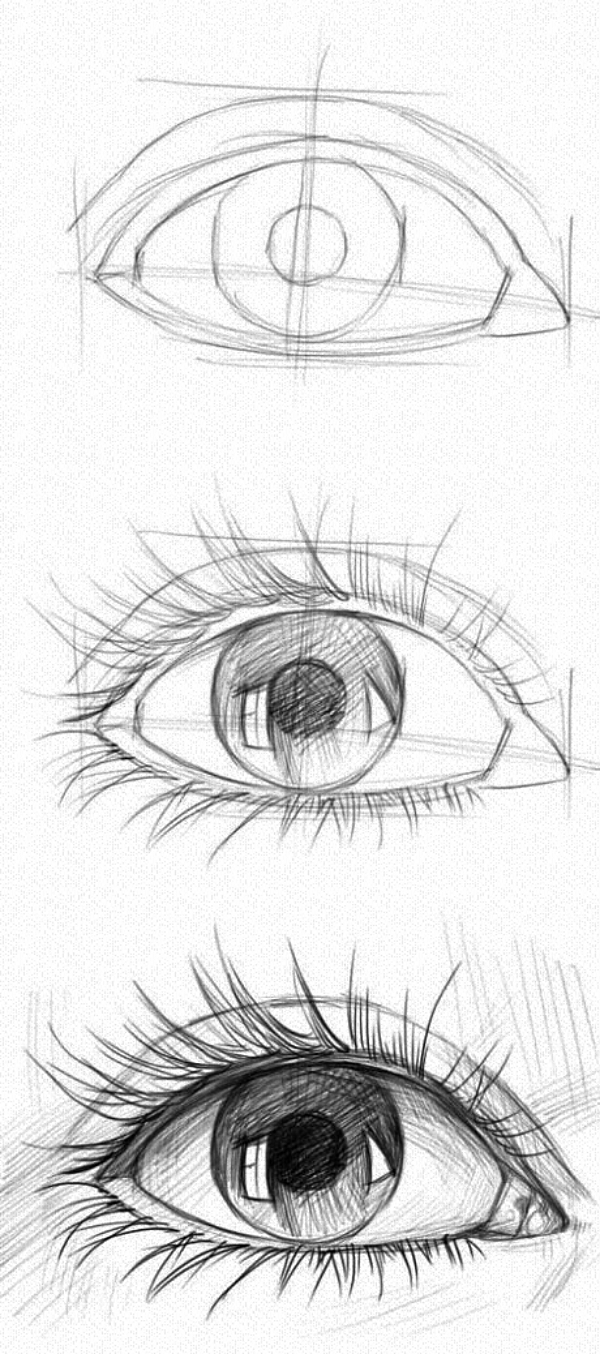 Drawing an eye is easy and difficult at the same time. Difficult because it involves loads of details. Easy because there are hacks to draw an eye right. For instance, an eye drawing developed on a basic almond shaped outline can never go wrong. Also, the eyelashes are never straight, they are always angled or curved- keep in mind. Plus, never miss details that appear less important. For instance, there is a fold on the skin right above the upper eye lash, missing it could make the eye look unnatural. Coming to the eyebrows, draw them carefully. Mind that they are a bed of short hair strands, and not a uniform block of black, grey or brown color. The eye balls need some shading skills, which you can acquire through practice.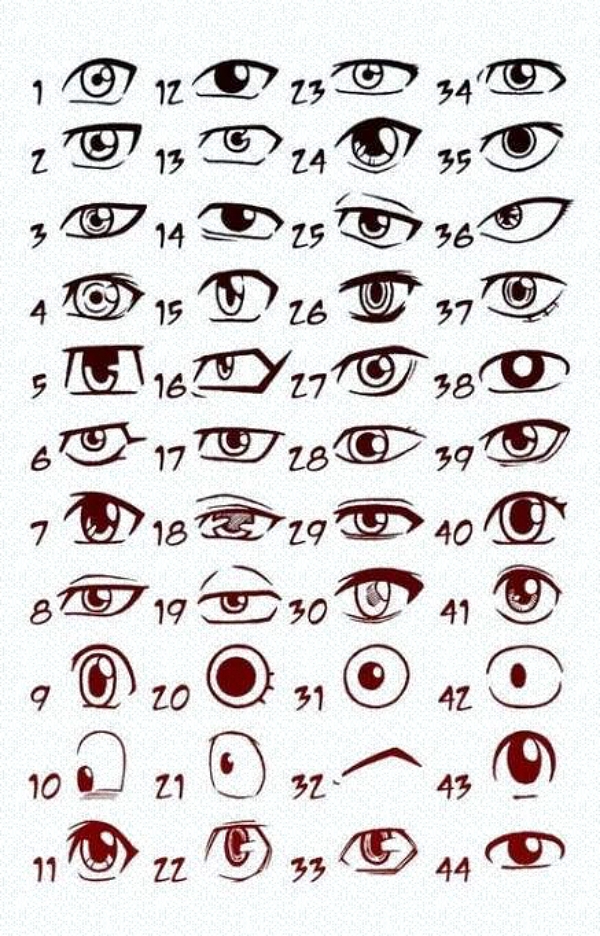 For an easy 3D drawing, water droplets are a great subject. But the results depend on the artist's shading skills. Try out a 3D hole as well; you will attain realism by using concentric circles for the hole. 3D alphabets have also lately been popular. They are easy and are perfect for 3D drawing practice. You can also try drawing cracks on the earth, for which you will need a clear perspective of space. Further, 3D stairs are an amazing subject for less-expert hands.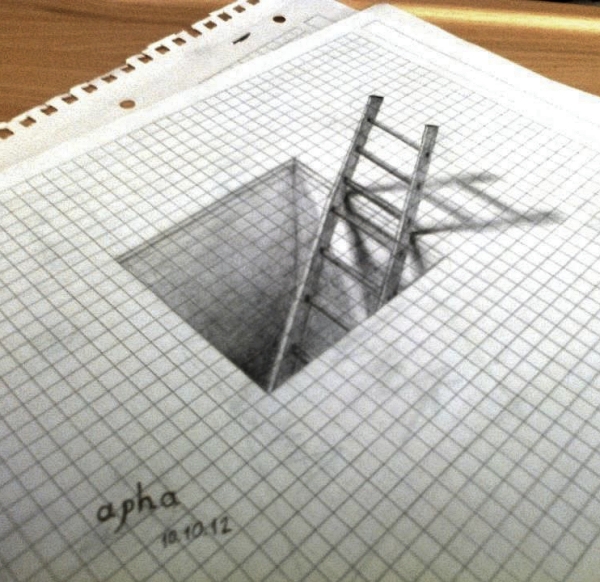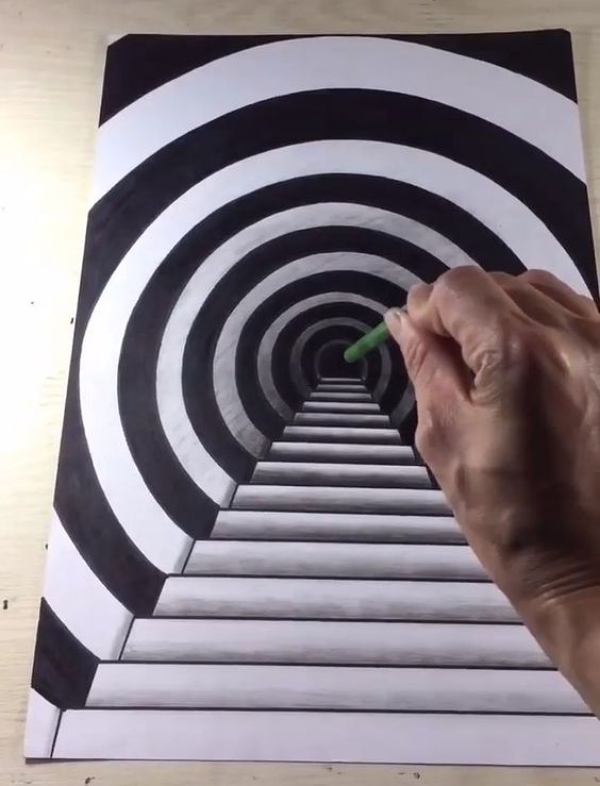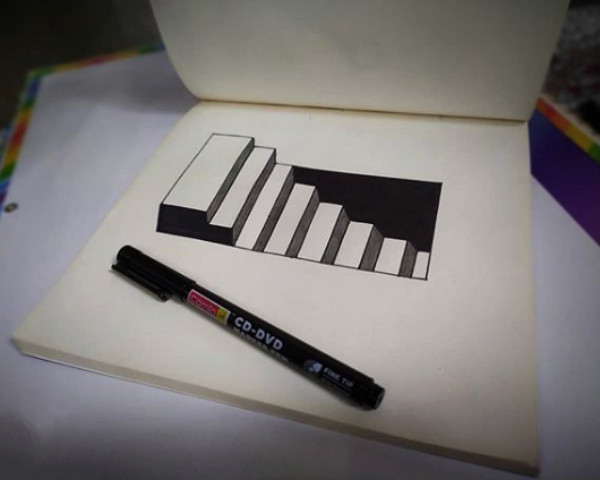 Essentially, no matter which idea you choose, it's important to pay attention to details, for perfection.
Easy Leaf Drawing tutorial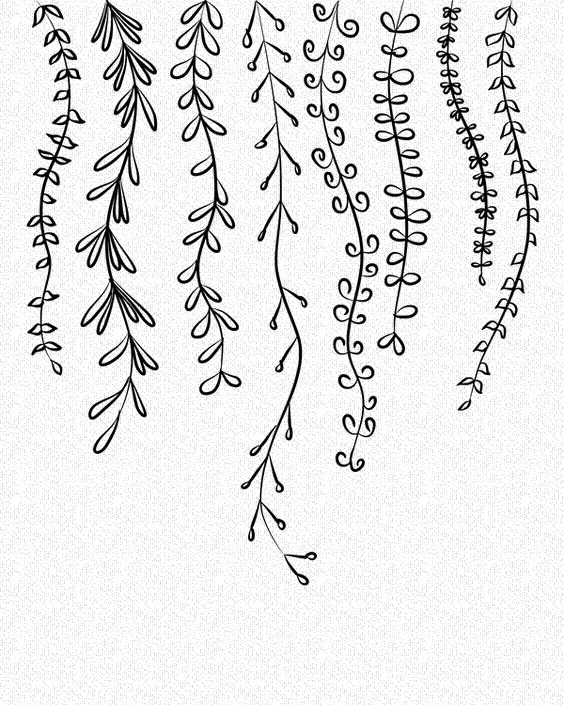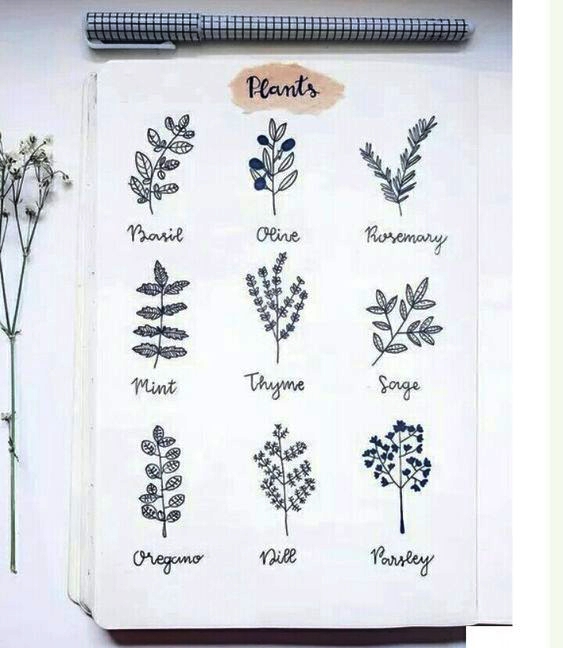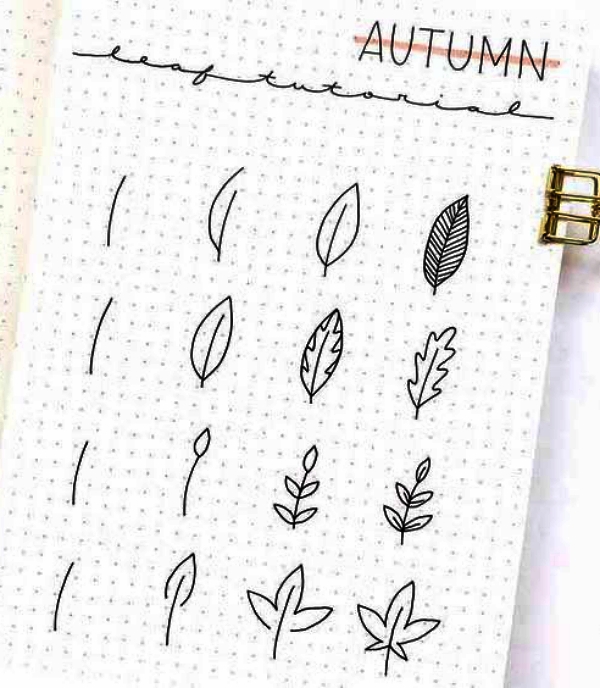 Drawing a leaf is a cakewalk for many, but for a near-perfect result, you need some serious work. Always start by creating an oval. Then cut the oval along its length with a straight line. Now, draw a serrated line along the outline of the oval, making sure the tip tapers outside the head of the oval. There you have your leaf! Now, mark slanting lines on both sides of the leaf, ascertaining that they emanate from the backbone of the oval. Finally, draw a stalk and you are good to go!
How to Draw a Male or Female Face
Drawing faces can be extremely challenging, considering the fine details, which when go wrong, stick out like a sore thumb. But are there tips to help a learner draw better faces? Yes, and here they are-
Always begin by drawing an oval that is slightly narrower at the bottom. Now, cut the oval in halves with lines, both horizontally and vertically. This is your map for the face, which guides you to draw parts like mouth, nose and eyes on the oval, based on scaled proportions.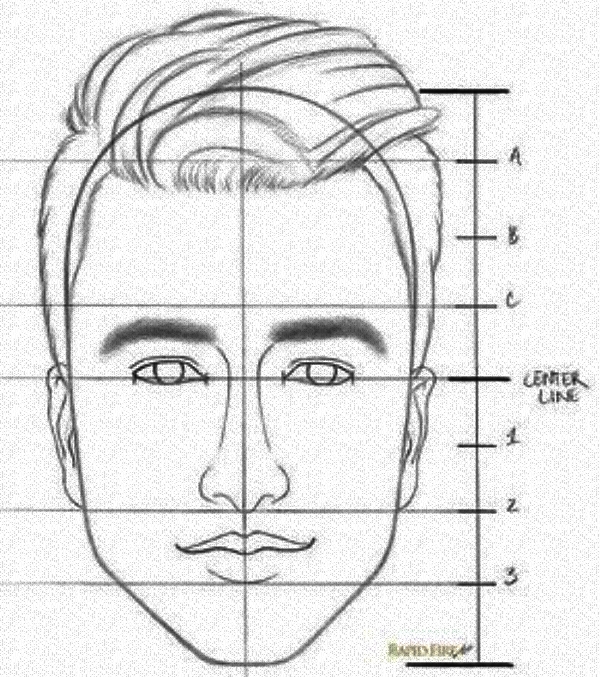 Angle the face makes with your line of sight is important while drawing the nose. For the accurate shape of the nose, you need practice.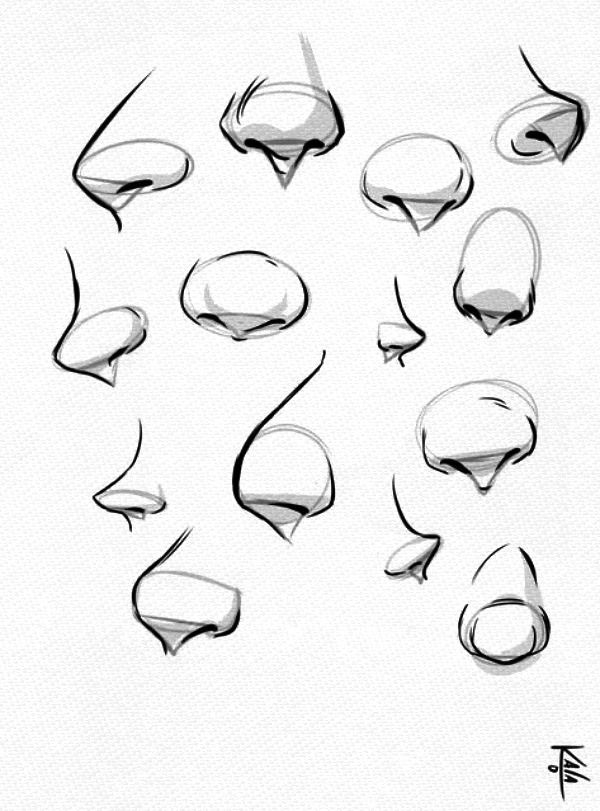 While drawing the eyes, the spacing between them is important. Also, it's crucial to make sure both the eyes look identical.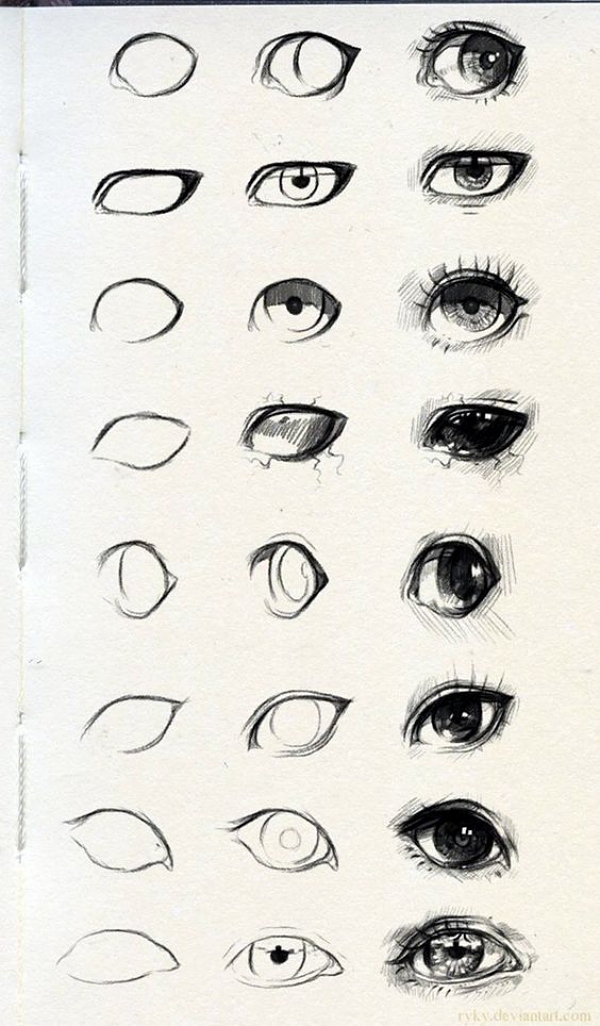 Lips can be the shape of a bow, adjusted to look like lips.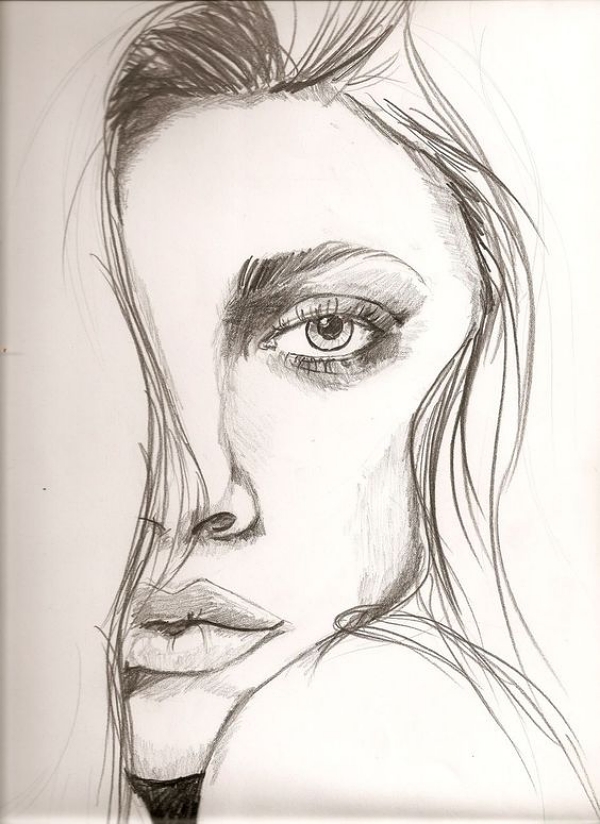 The ears start at the axis passing through both the eyes. But keep an eye to their size- make sure they look proportional to the face.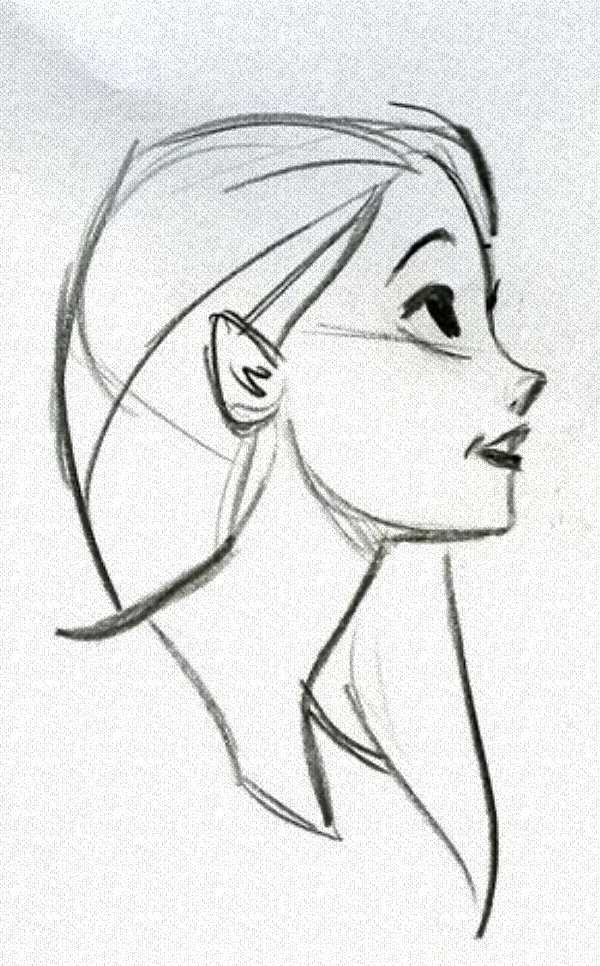 When you draw a face, outlines really matter. After all, male and female face outlines are significantly different. So, attempt them carefully.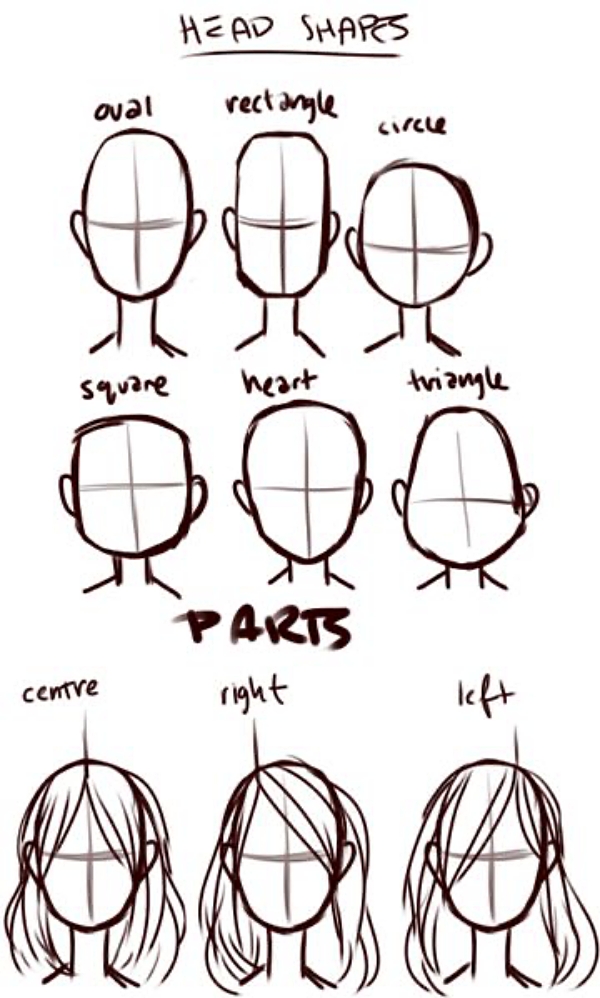 And honestly, when it's come to picking my personal favorite cool and simple drawings ideas, drawing faces always hold the top position because of the varities we can try. If you only learn to draw one type of Eyes, nose, Lips and face shape then you can make 24 different faces. That's reallt GREAT. What do you think?