Childhood days are the days of doing anything without perfection and without expecting any results. That's how a kid becomes passionate about what he/she likes to do for fun. Curious mind always tends kid to explore and craft things and nothing is better than paper craft. Just with the few papers and imagination a kid is enough capable of crafting the best design of anything he/she wants. So, do your kid love paper crafts and asking you for ideas? So, here this post ensures you DIY paper crafts ideas for kids and let's do it.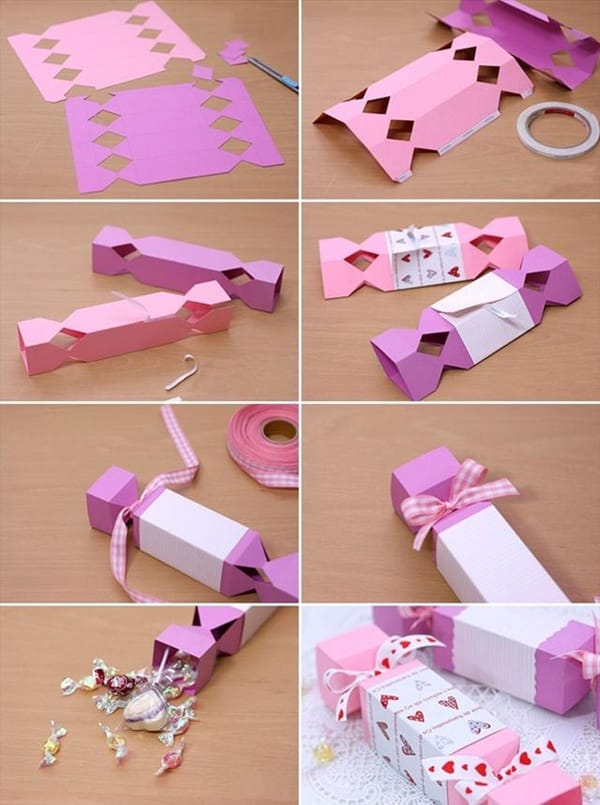 DIY paper crafts Ideas for Kids
And if you are planning to decor house with beautiful handmade stuff and craft, just let your kids perform this task. Here, you can check out the simple Christmas craft ideas for kids.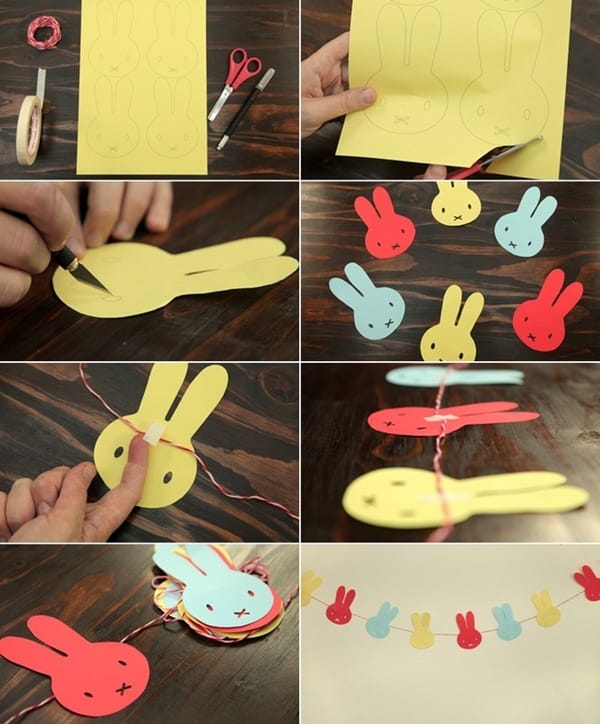 First, draw the faces of rabbit with pencil and cut out them from paper precisely. Now, paste Google buttons so as to make eyes and then by using glue on all faces, paste a thread and hang all rabbit's faces and enjoy.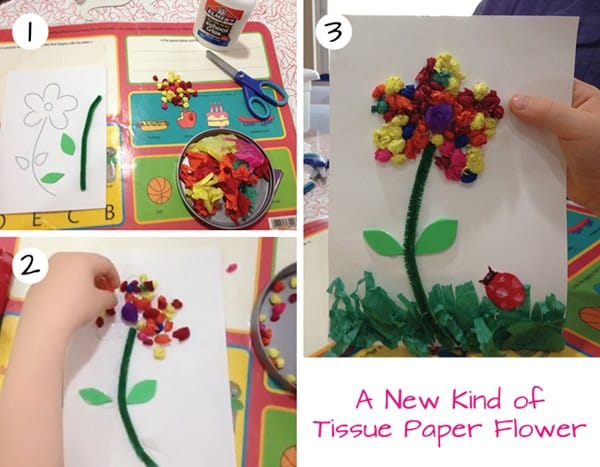 This is tissue paper flower and all you need to get some tissue paper of different colors and cut them into small pieces and tear them all of same sizes. Now, draw the stem with color and above it place the pieces of tissue paper by using glue.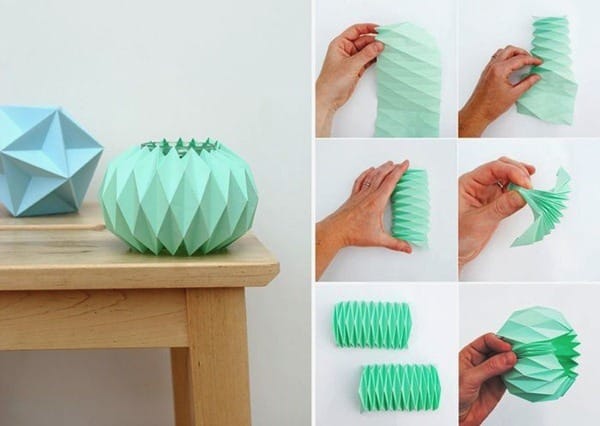 A lantern always enhances the beauty of the house and to craft the lantern, grab any desired color paper and give it properly distributed layers and then make a shape as shown in the figure. But, make sure the paper is clean and a bit stiff or else it won't get the proper shape.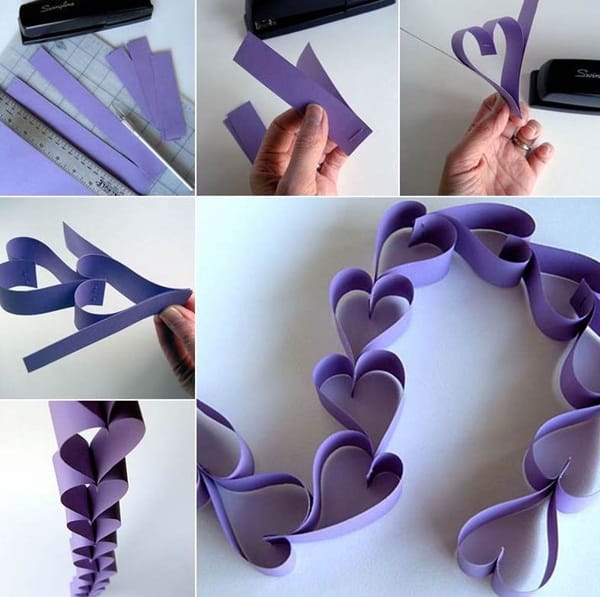 Cut few paper strips and staple two strips in such a way that it looks like a heart shape. Now, repeat the procedure till you get a garland of hearts. For better looks, you can get different colored strips and strip sizes.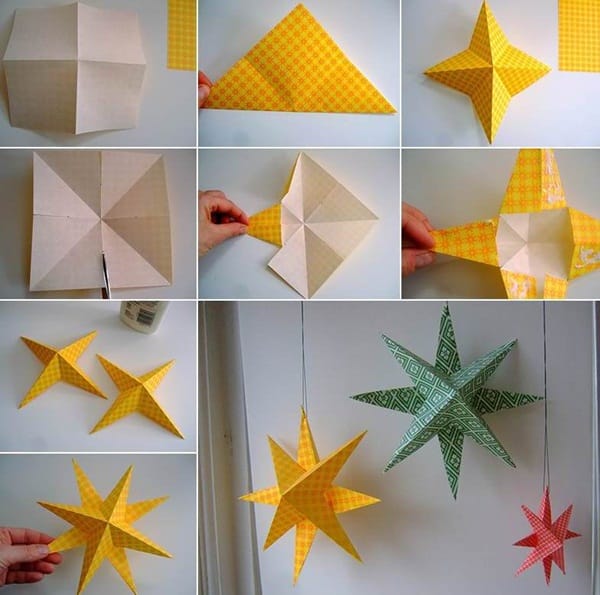 You can have this paper star just buy few colored papers from the market and it should be in square shape. Four sides of paper will provide you the four sides of the star and once you make few stars, just paste two stars to each other by glue and hang it with thread.
You might get paper cups in the kitchen, just color them with desired colors and let them dry for few minutes. Now, decide to make it as an animal's or cartoon's face. Add two ears or wings and Google buttons as eyes, smiley, teeth by sketch and it's done.


You remember the penguin color? Well, draw and cut black, white and orange colored sheet as shown in the image and paste all the pieces and you will have a complete funny penguin craft.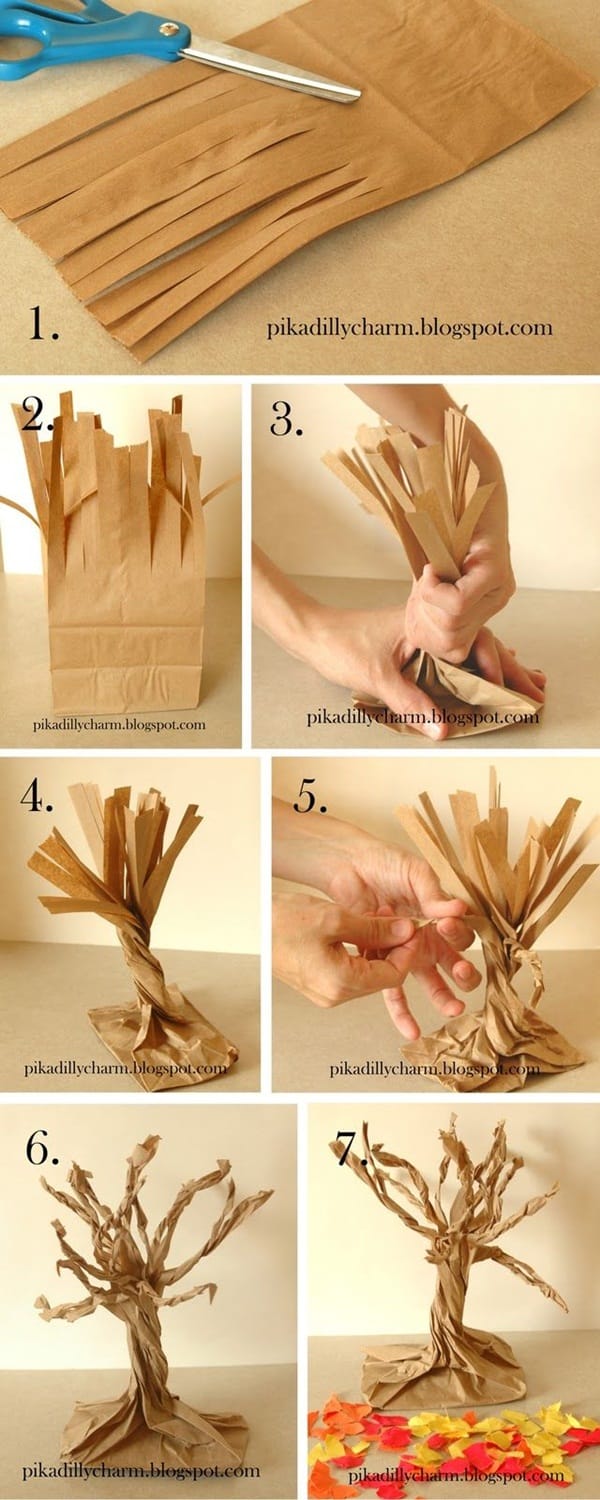 A sculpture tree is best and inescapable when you see it at home or when you see someone making it. But, it's quite easy to craft this, just cut the brown paper by keeping a uniform distance and now twist it in such a way that it looks like branches of the tree. This is just beautiful easy to craft; you need only scissors and paper.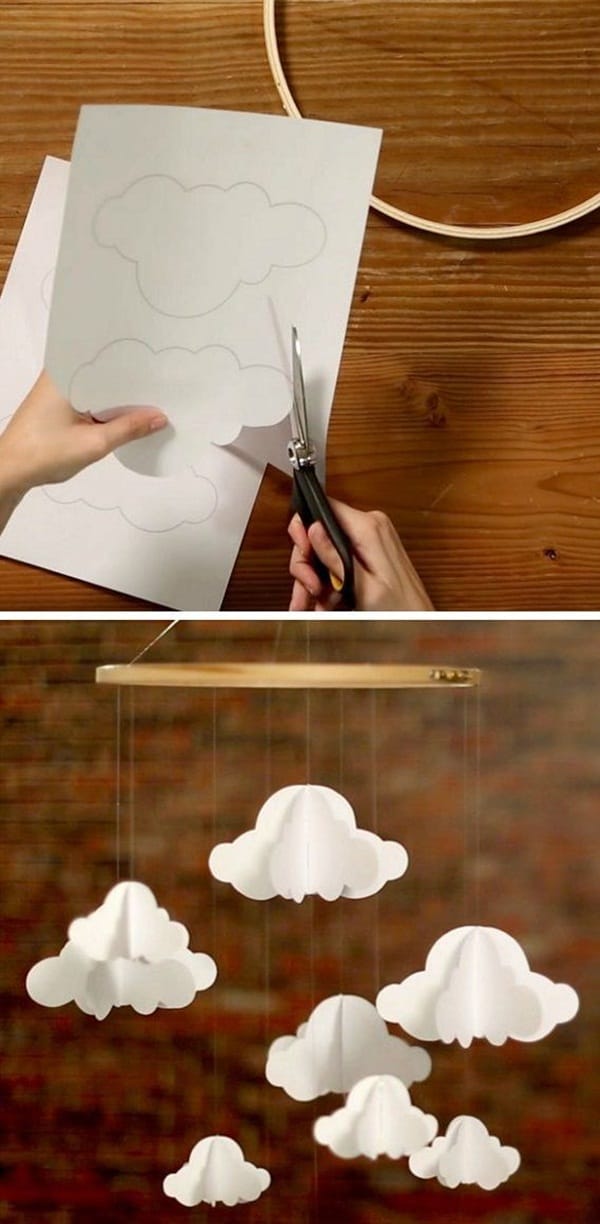 This one is something different and can be made in few minutes. Just draw the clouds by pencil and cut out them from scissor carefully. Now, make a pin hole in clouds and pass thread and hang them all.
These are the remaining DIY paper craft ideas for kids: