If you're like me, you would probably spend your entire summer by the seashore, collecting all the sea treasures. These sea treasures are found almost everywhere by the seashore. Seashell and sea glasses are so adorable; every other piece with different shape or pattern amazes me. Such is the beauty of the beach! When you know you're going to bring tons of sea treasure home, what do you do with all those seashells? If you haven't given a thought, here are easy DIY seashell art and crafts ideas for you. Let these sea shells turn into accents for your home décor. Also, if you haven't collected a lot many seashells, you can purchase it from any craft supply store near you. Turn your walls with the most beautiful colours and paints, walls speak the vibes of the house. Which is why having interesting wall art is necessary.
Easy DIY Seashell Art and Crafts Ideas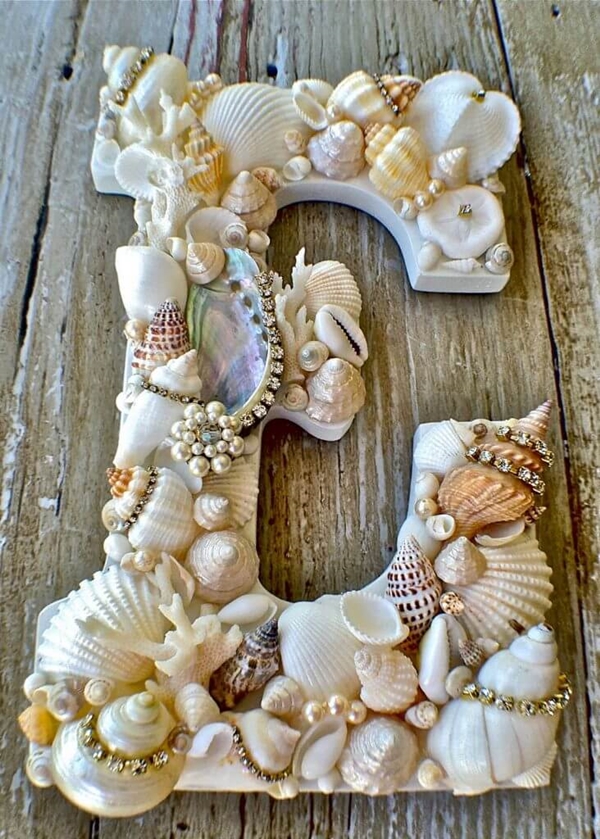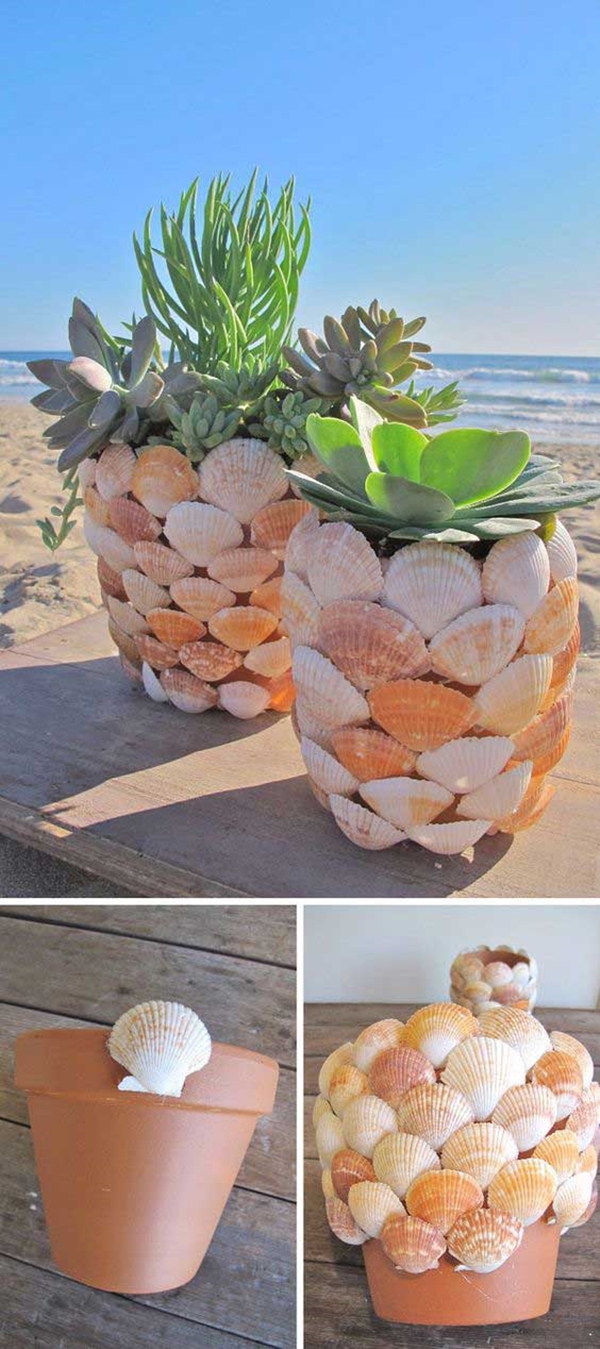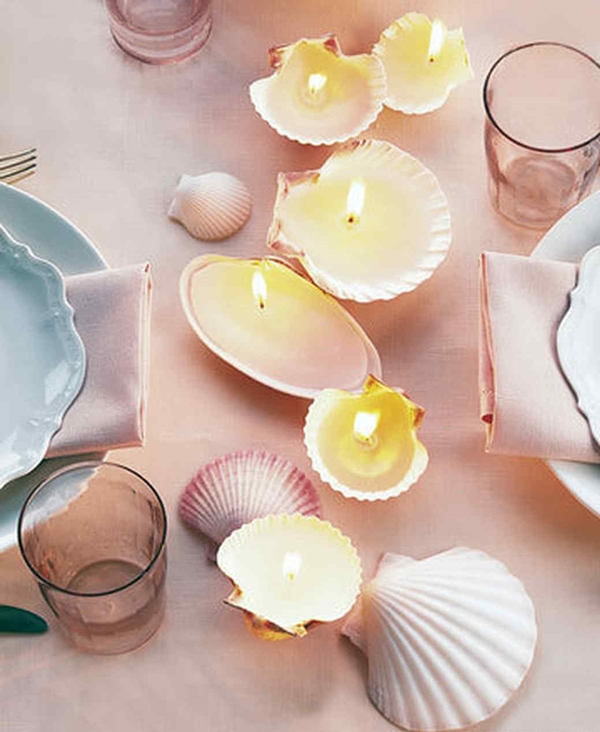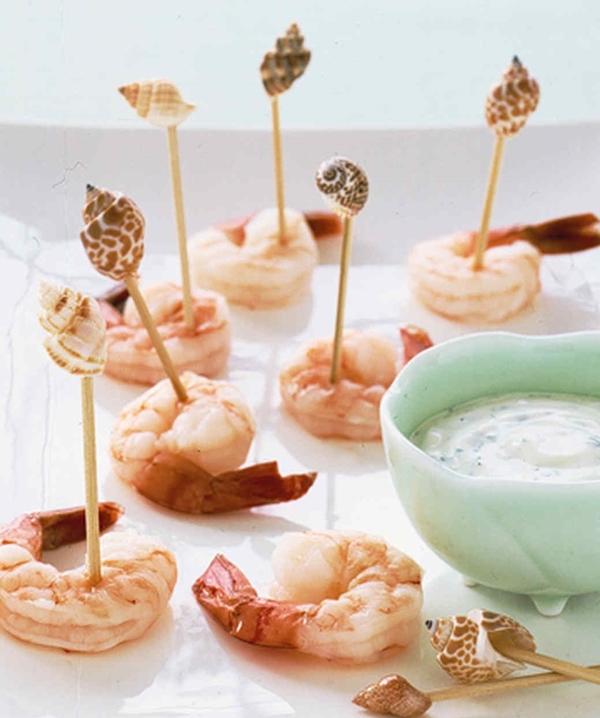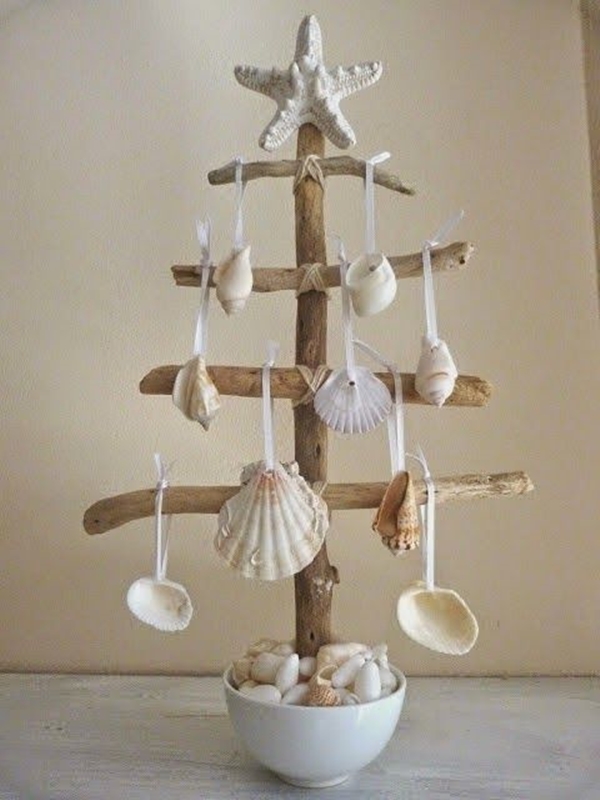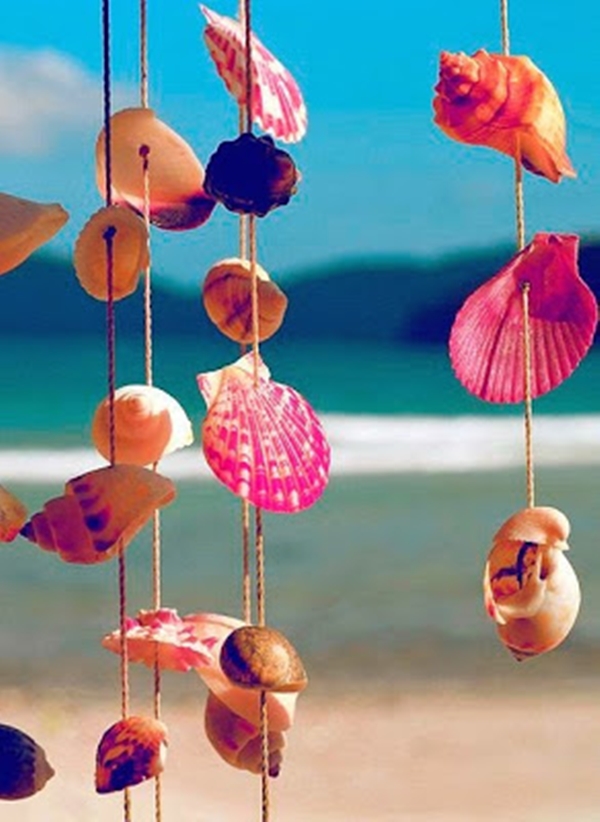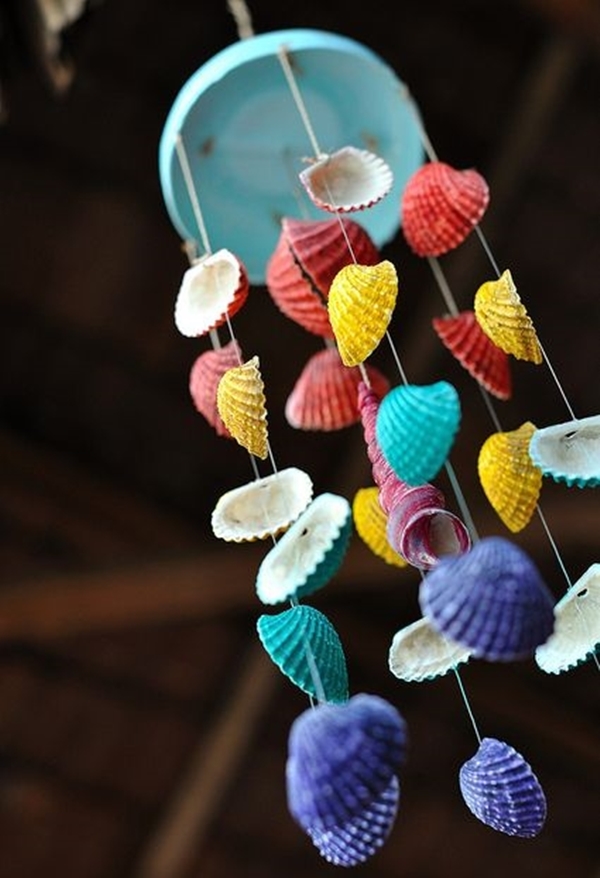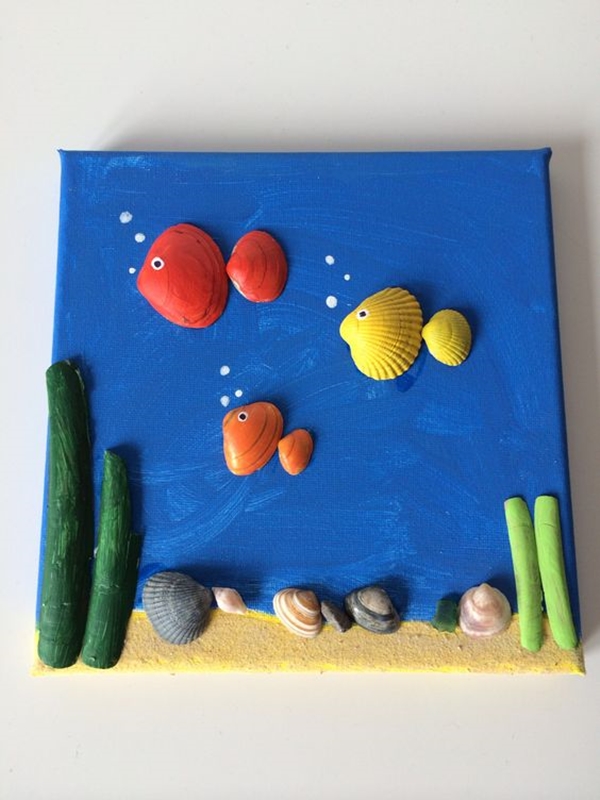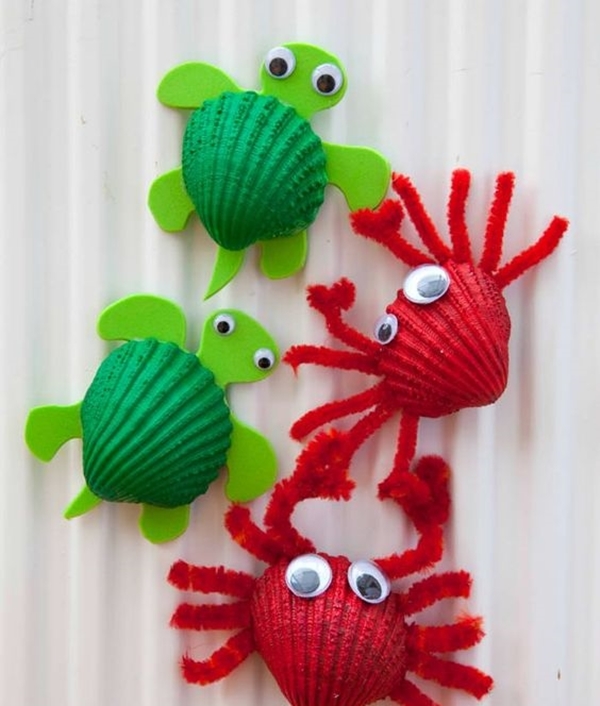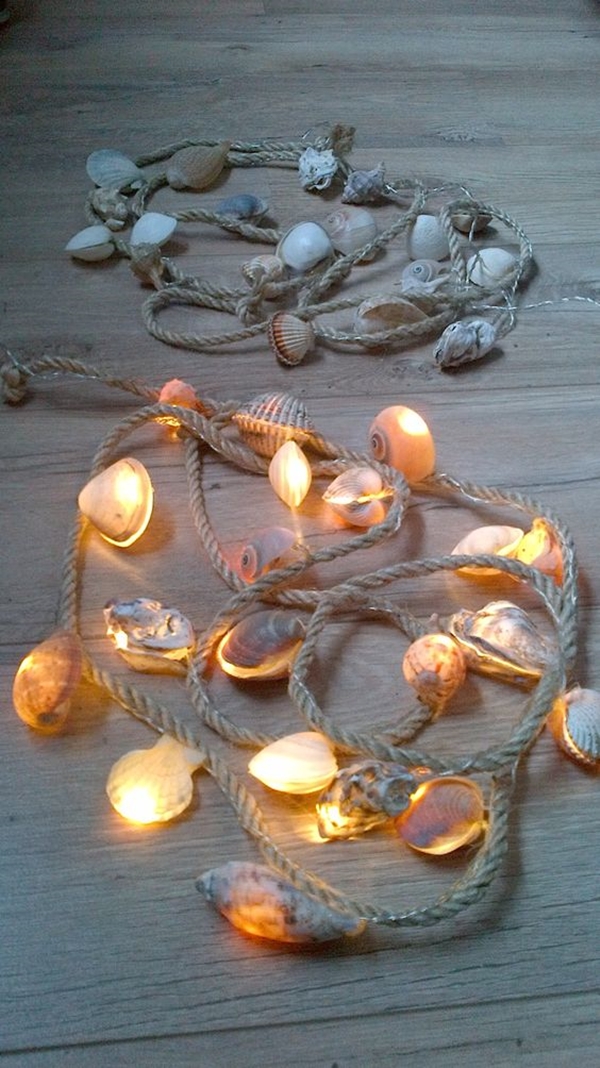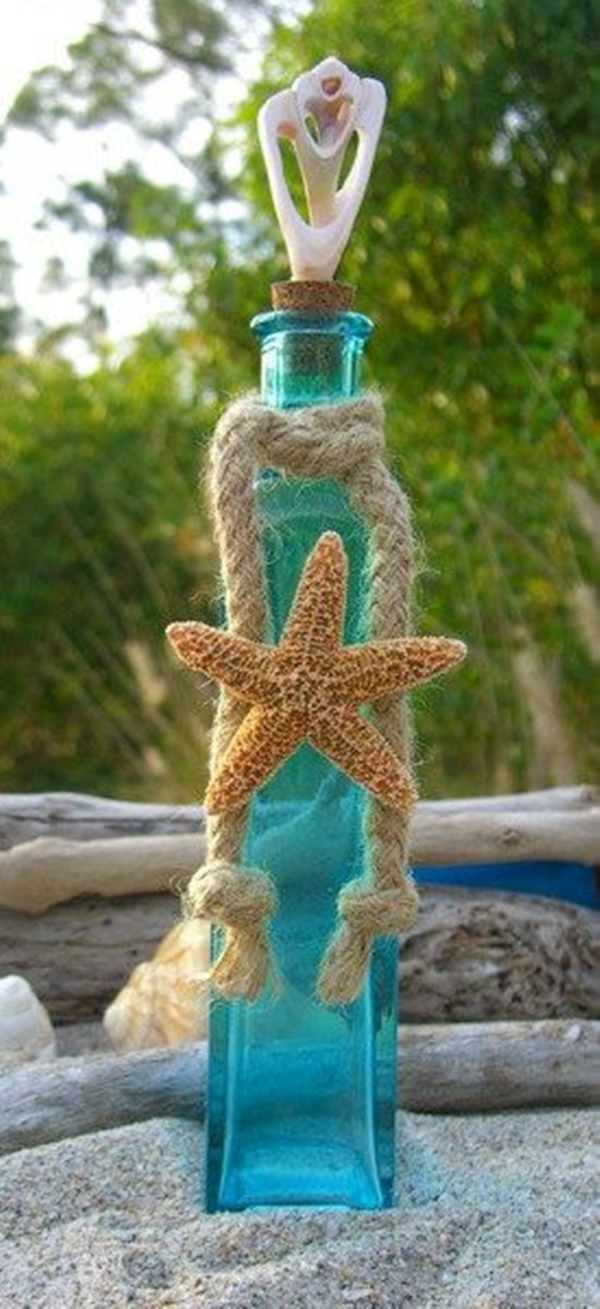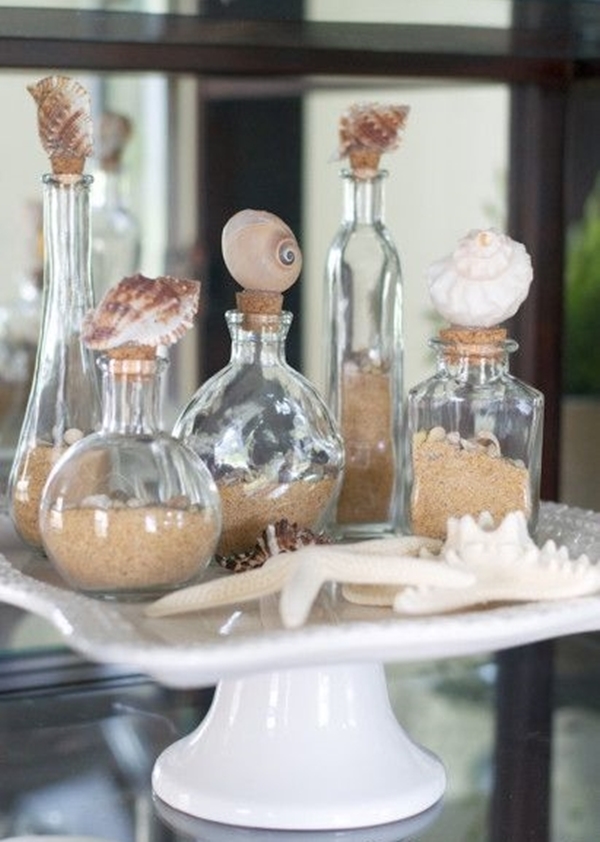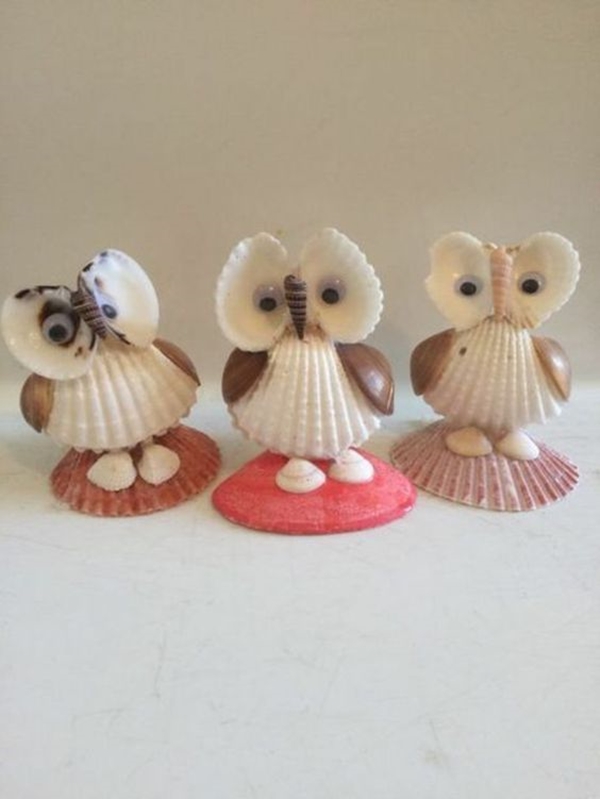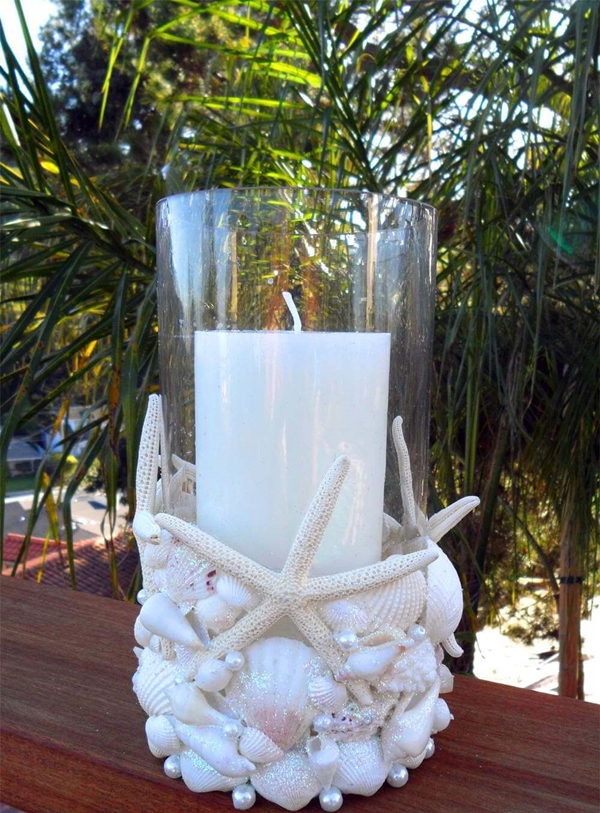 Important Note
Before you start with easy DIY seashell art and crafts ideas, wash all the seashells and sea glasses with warm water and let it air dry completely.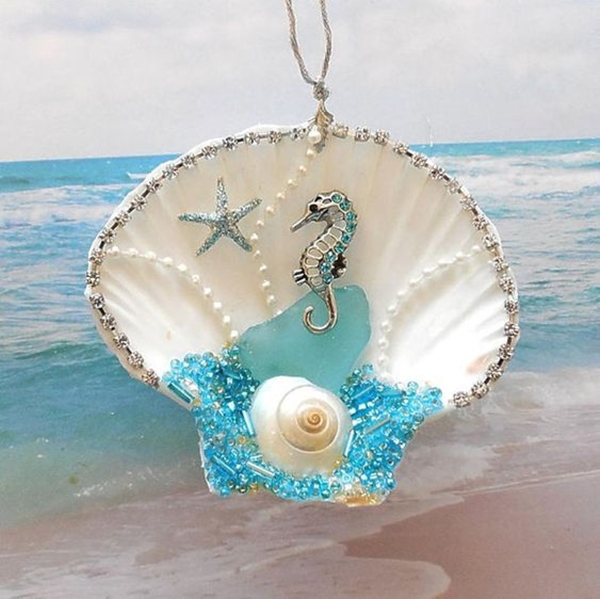 Ombre Glittered Shell Art
Make your house full of treasures from the sea. Dust these beautiful shells with two shades of glitter and make a dazzling ombre effect. This is one amongst the easy DIY seashell art and crafts ideas. Mix 2 varying proportions of glitter with white glue and blend it well. Carefully paint the shells and let it air dry. Also, read [ Easy WoodWorking Projects and Ideas for Beginners]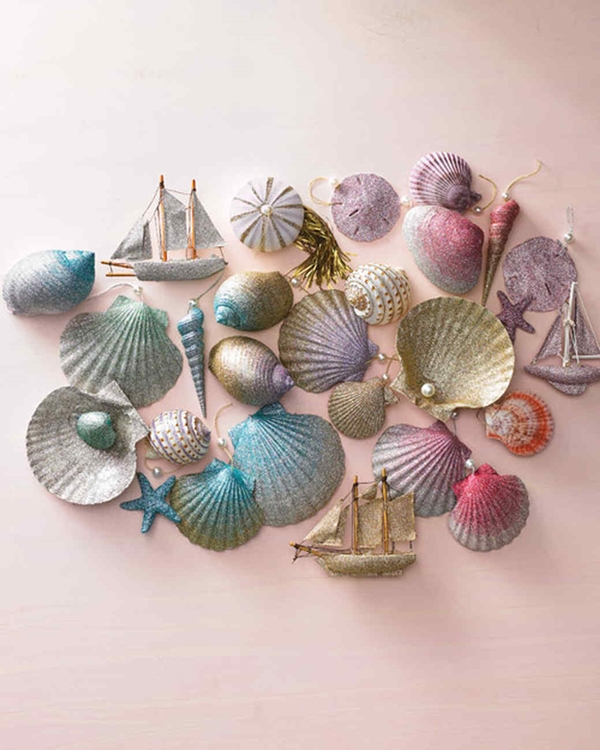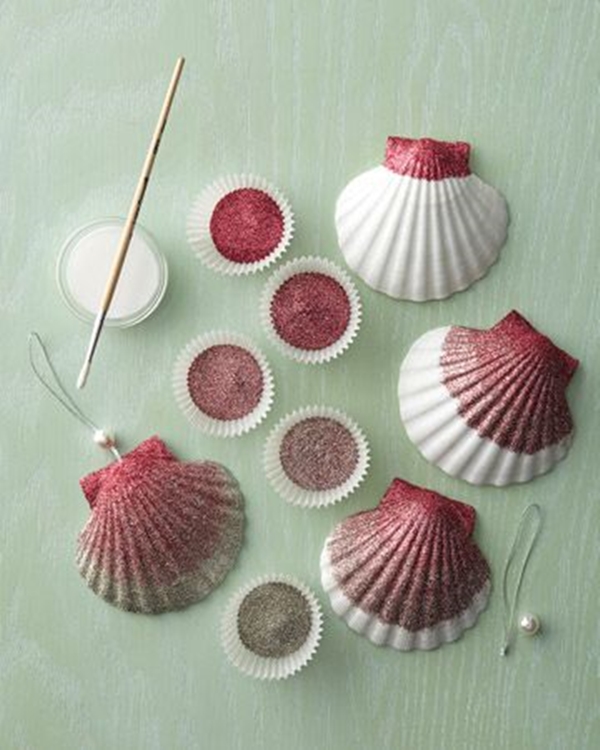 I Heart Sea Shell
Make a heart shape on a driftwood background using all different shapes and sizes of seashells. These easy DIY seashell art and crafts ideas give the beach vibes even on the cold winter days. This is perfect wall art for home décor to remind you of the good summertime spent on the beaches. Also, read [So-Easy Popsicle Stick Crafts for Kids]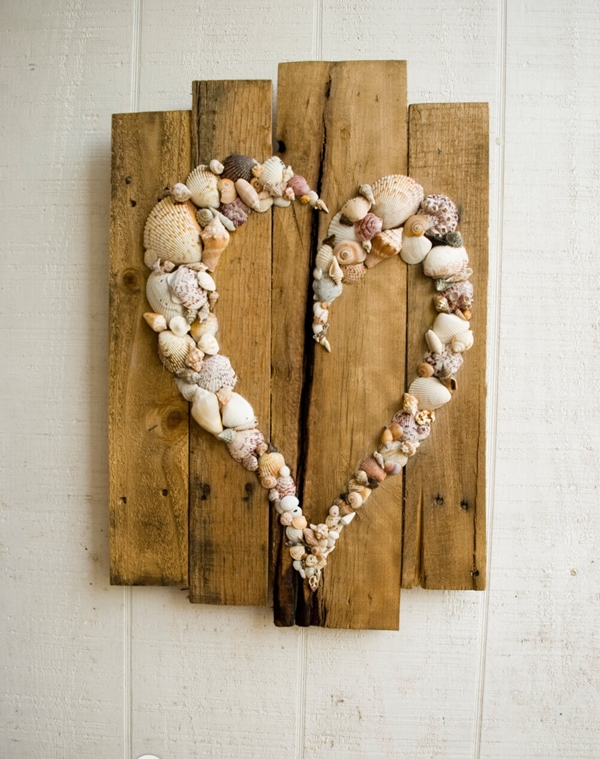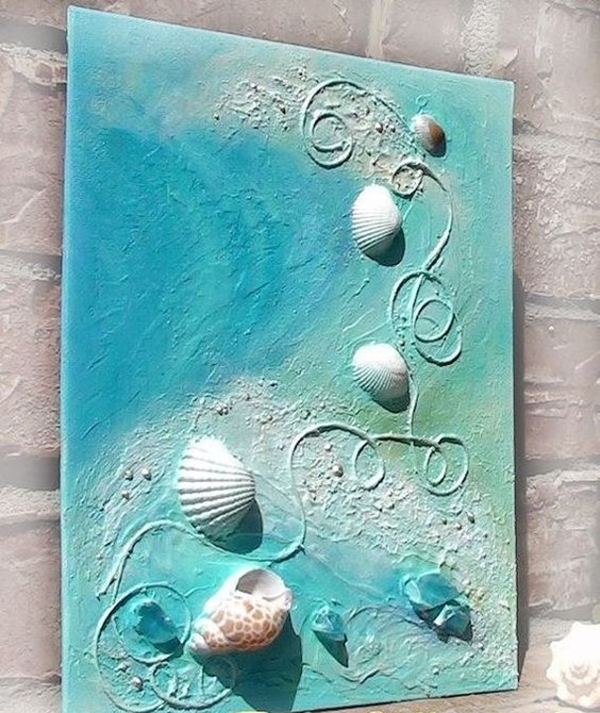 Seashell Keychain
If you have only managed to collect few seashells and twine, these easy DIY seashell art and crafts ideas are for you. Put the shells together to make this wonderful keychain. I love how creative this idea is. When you're going back to school, latch this cool keychain to your bag telling everyone about the awesome summertime spent by the beach. Do you have egg carton lying your kitchen? Make sure of it in the most unexpected and crafty way!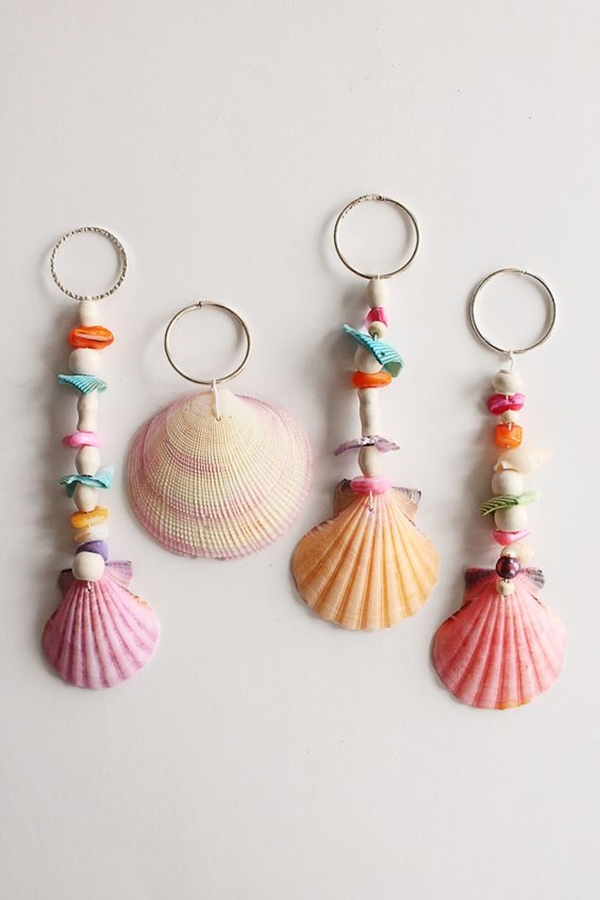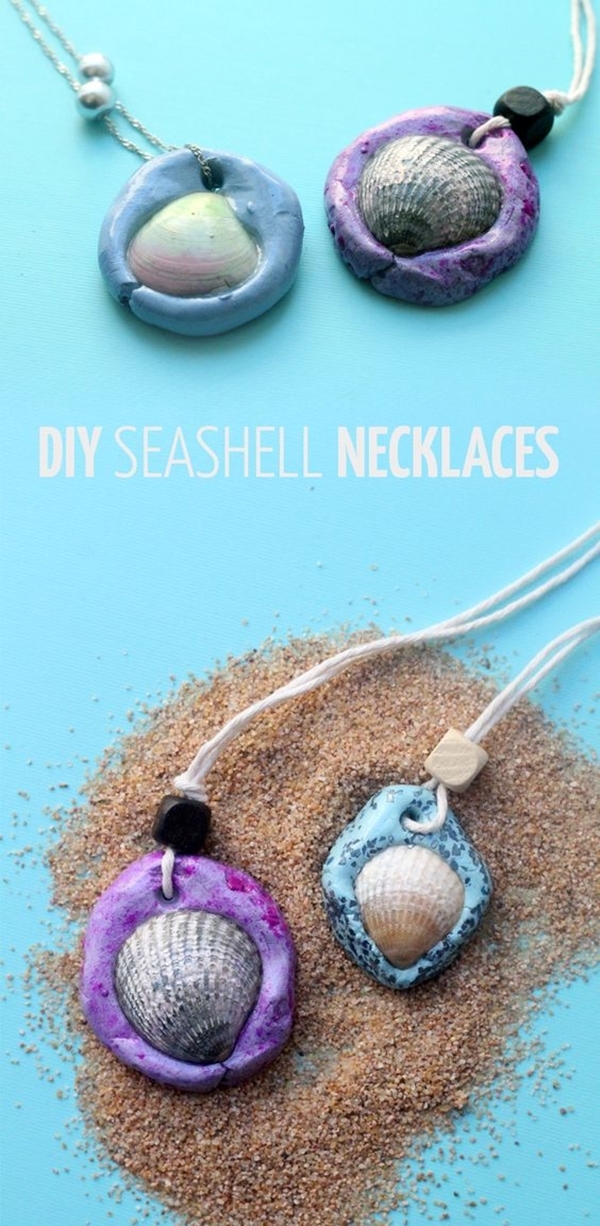 Seashell Necklace
Make your customized jewellery to give you reminiscent of summer. To make a necklace, choose a few small-sized shells or a well-sized mussel. Seashells give the necklace a real beachy look. So simple yet so breathtaking! If you're bored of doing the usual, here are some really awesome things to draw and paint when you're bored.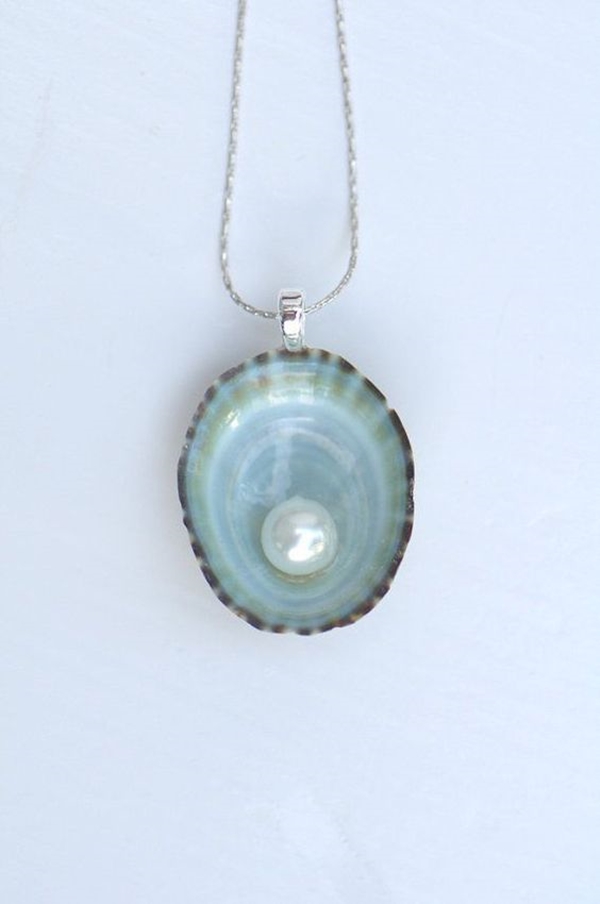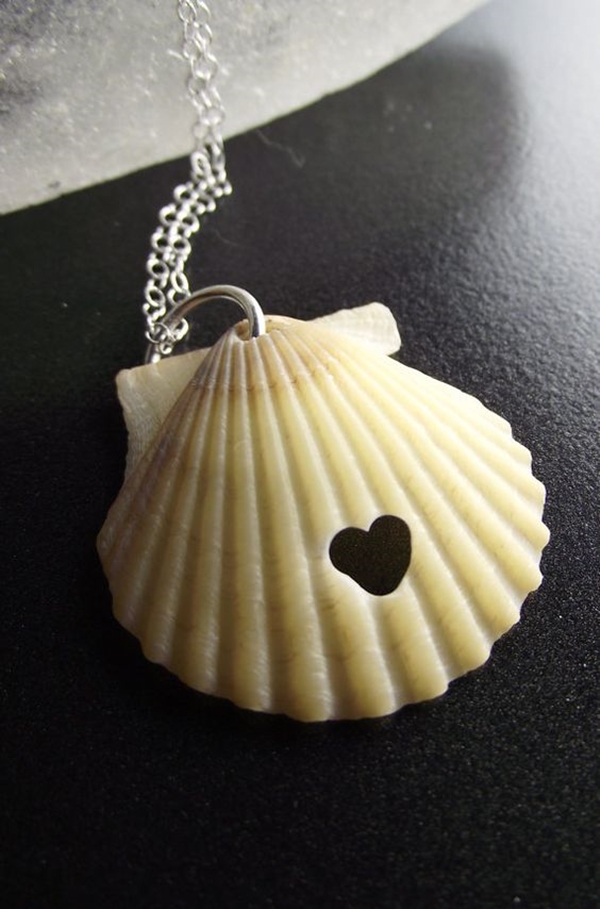 Seashell Shadow Box
Shadow boxes are one of the best easy DIY seashell art and crafts ideas. It is easy to create, just fill your shadow box with shells and add sand inside. Mix up the sizes of the shells to make it unique. This shadow box makes a beautiful décor item. Also, read this super easy method to make a movie projector at home.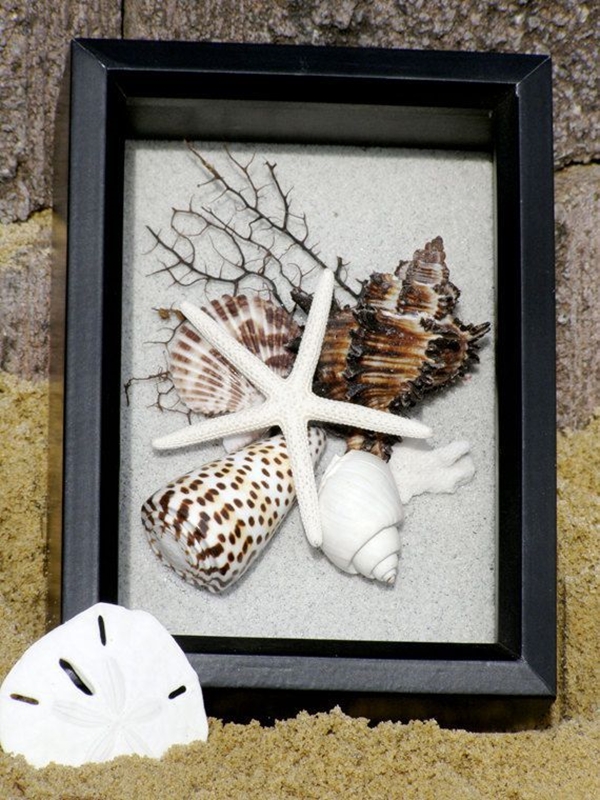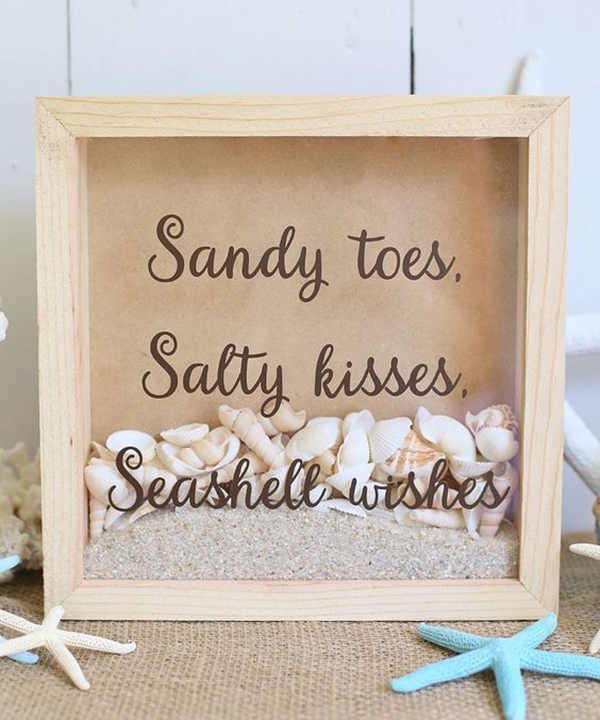 Seashell Wind Chime
Make a wind chime with those shiny seashells and sea glasses you find on beaches. Some shells tend to break very easily, which is why instead of drilling a hole, using glue to stick the seashell to the twine is a great idea. If you have old wine bottles in your home, make sure to use it to make your wind chime.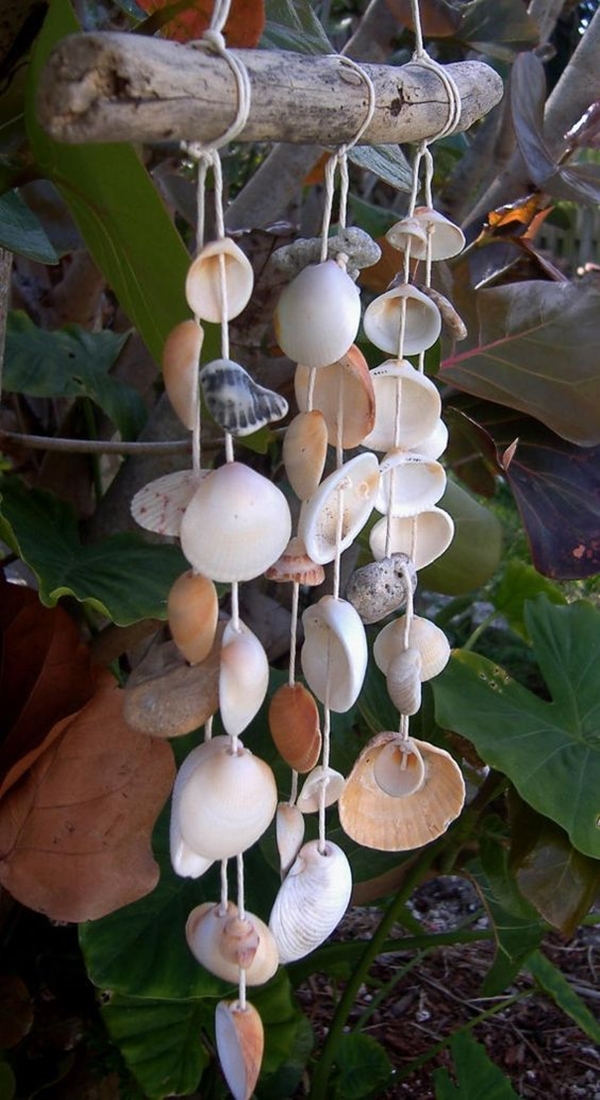 Candle Holder
To bring the natural charm of the beach inside your house, utilize seashell as a candle holder. Just clean the seashell and melt some wax. Pour the wax with essential oil and wick inside the seashell. Making seashell candles is so much fun!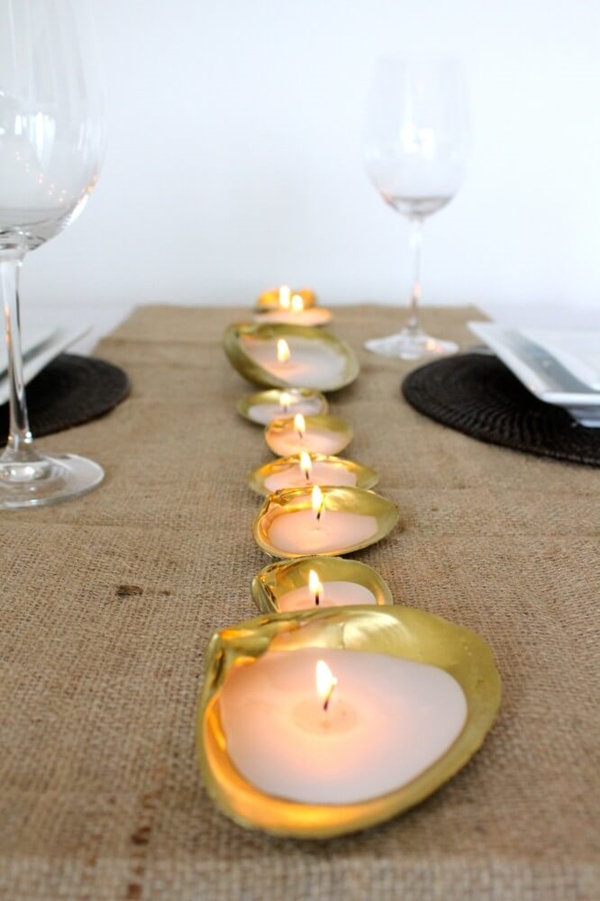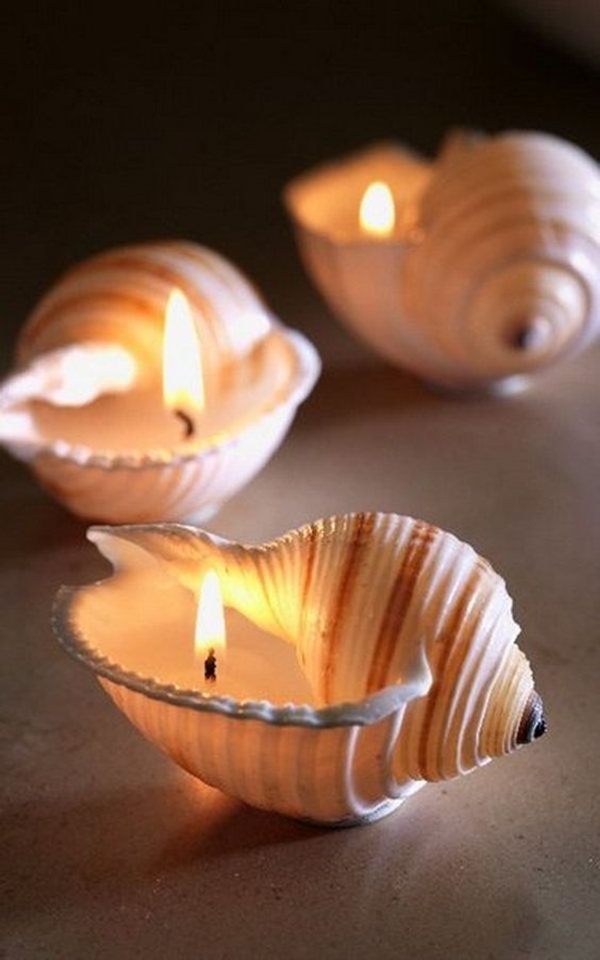 Mini Beach Aquarium
Modern-day easy DIY seashell art and crafts ideas include mini aquarium inside a glass or a mason jar. To make this aquarium, all you need is white sand, some shells,seagrasses and driftwood. Just assort all the sea treasure inside a mason jar or glass to make your aquarium. Make your little toddler doodle some amazing art during free time.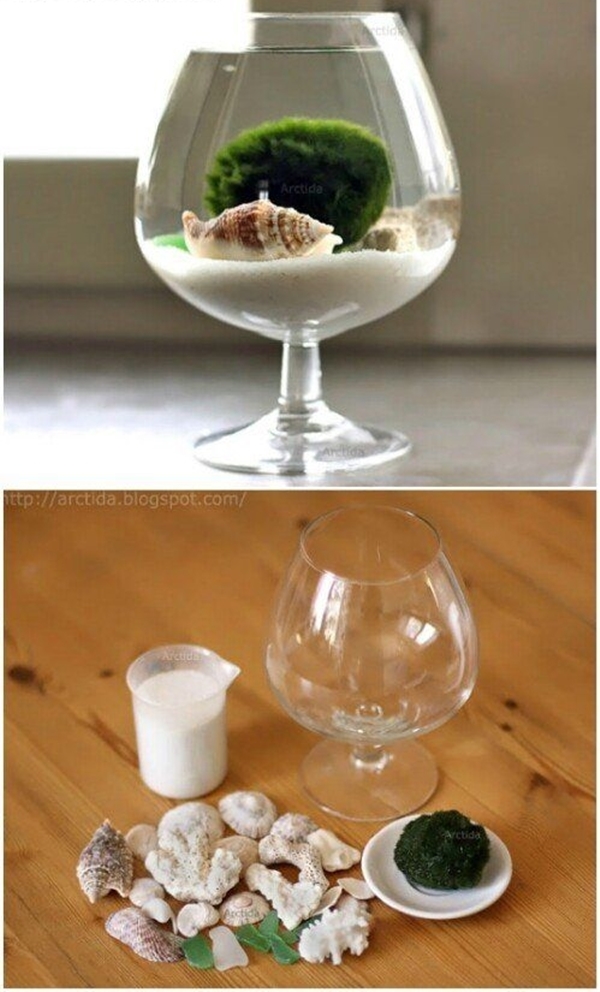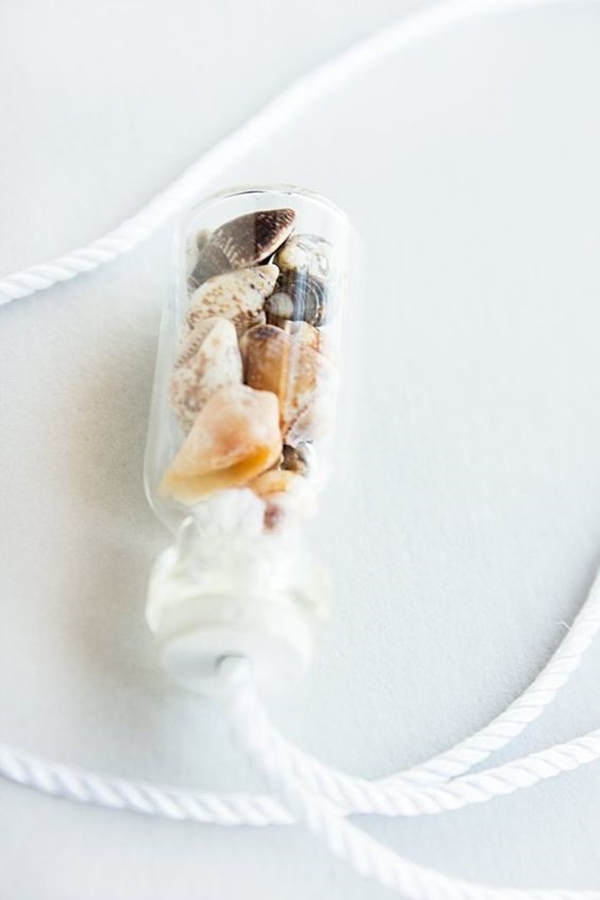 Sea Shell Wreath
Make a stunning statement sea shell wreath for entrance door or mirror. For making a wreath, pick the biggest shell and decorate it using paint or sea glasses. This is quite a famous DIY you can find inside the houses of people who live nearby the beach.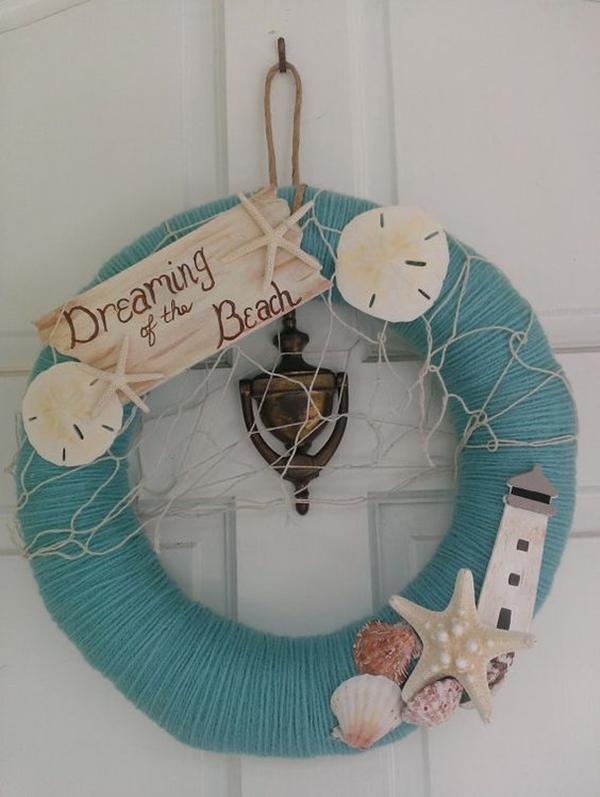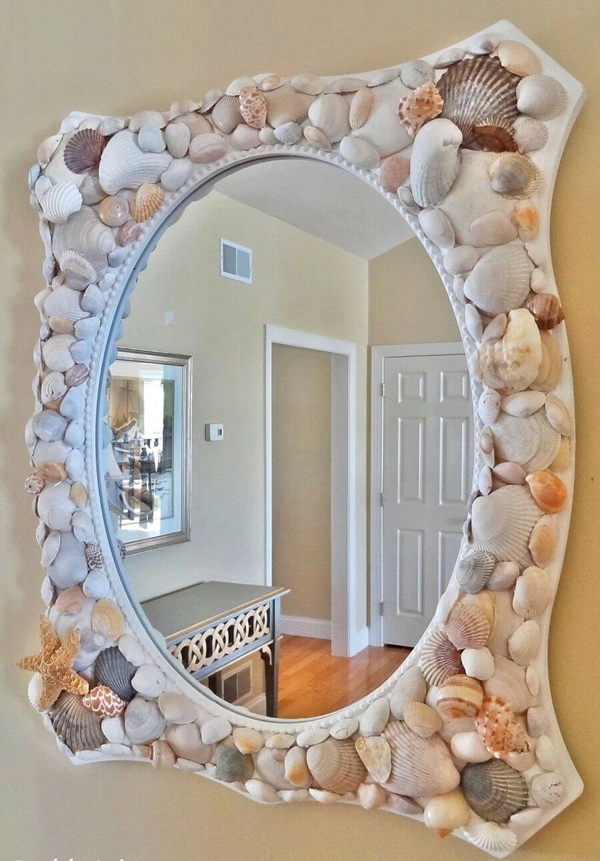 Crafty Sea Creature
The kids will go all gaga by these adorable little sea creatures made from the clam shells. Paint the clam shells and stick googly eyes on them.  These easy DIY seashell art and crafts ideas can be used by the kids to play with or turn them to kitchen magnets. Also, read [ Easy Rock Painting Ideas For Kids To Try ]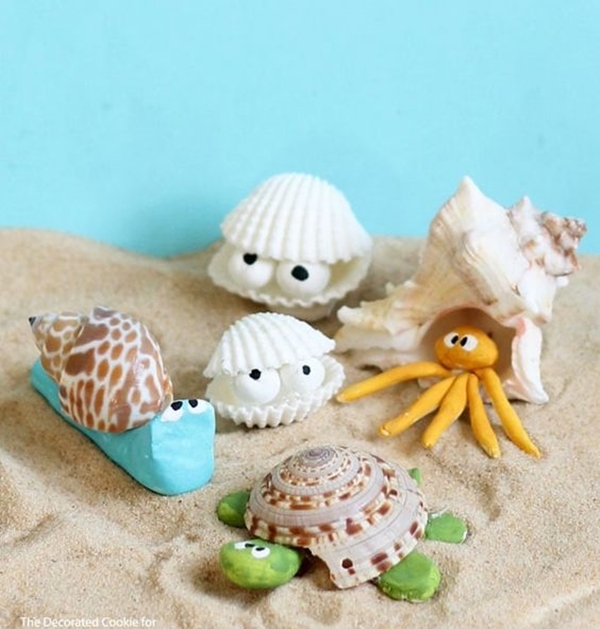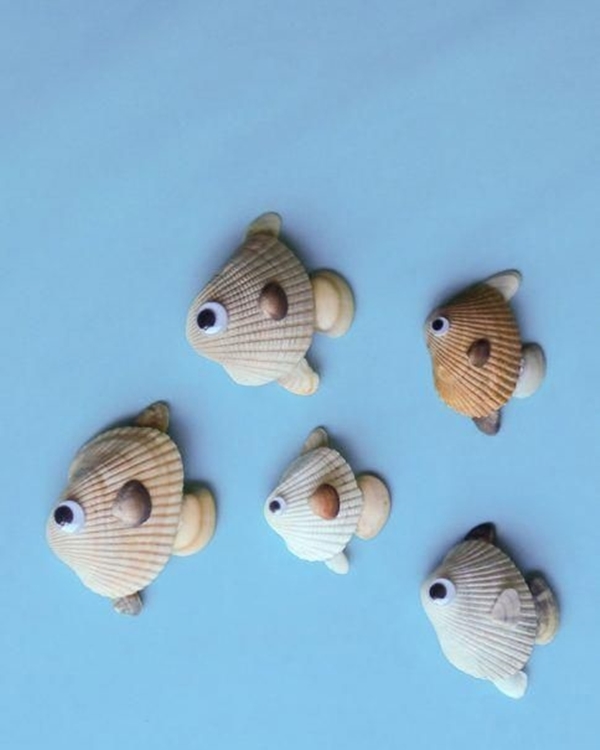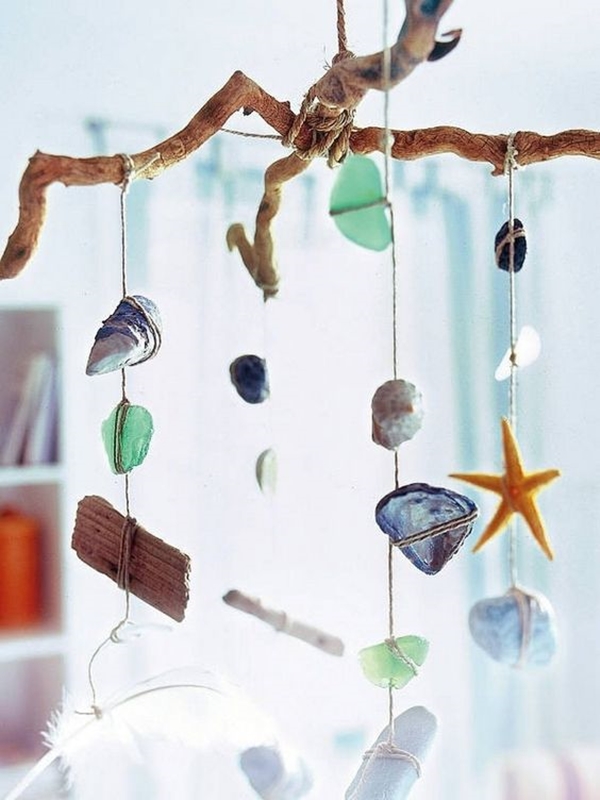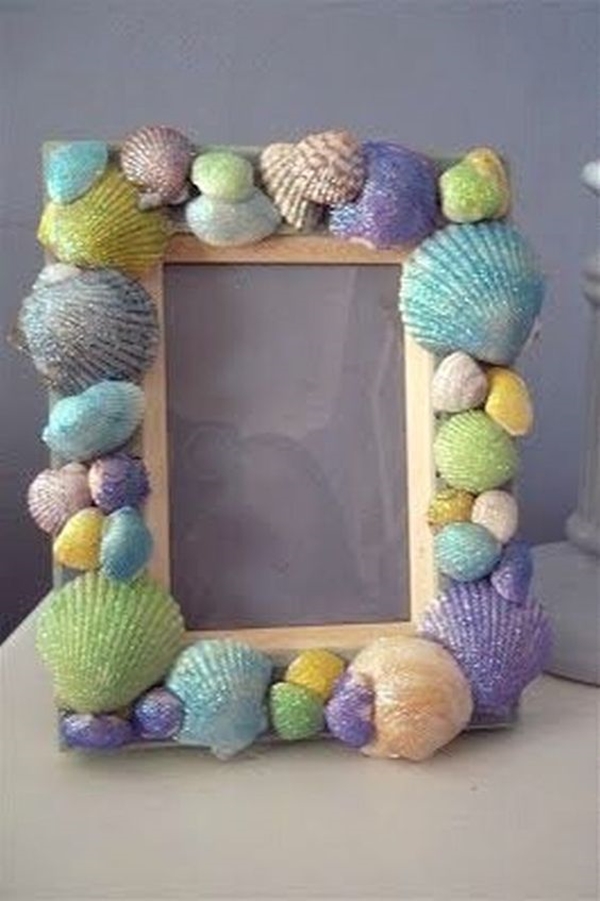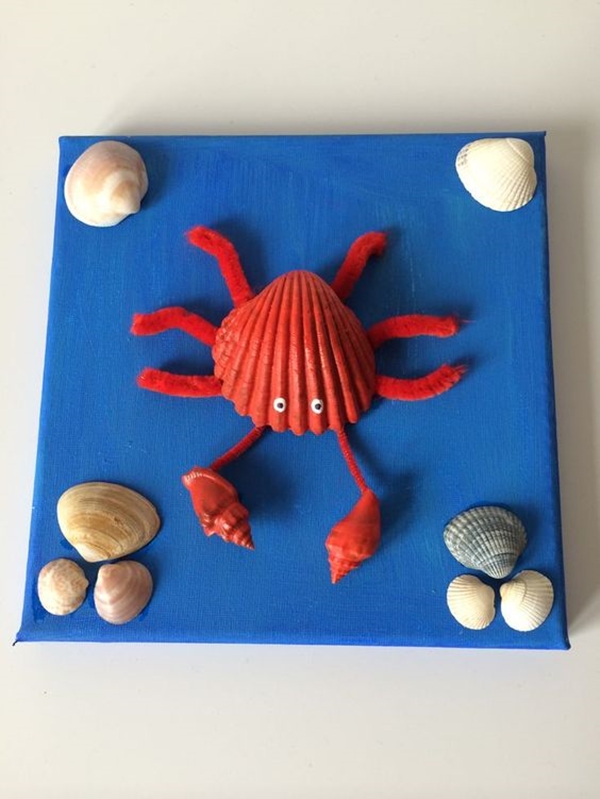 The next time you collect sea treasures, you know how to turn them crafty and artsy.