Potted plants are an extremely important part of any home interior décor. And there is simply no denying this fact. No matter whether it is a small room or a big one, by incorporating plants into the scene, you can really make the décor look more sophisticated. Potted plants are also great to be used in rooms that are not too heavily designed. With an indoor plant, you can make even a boring interior space look completely spruced up. So, what makes you wait? Check out these amazing Low Sunlight Indoor Plants for your Home Décor below, for inspiration. Have a look-
Low Sunlight Indoor Plants For Your Home Decor
Peacock Plant (Calathea)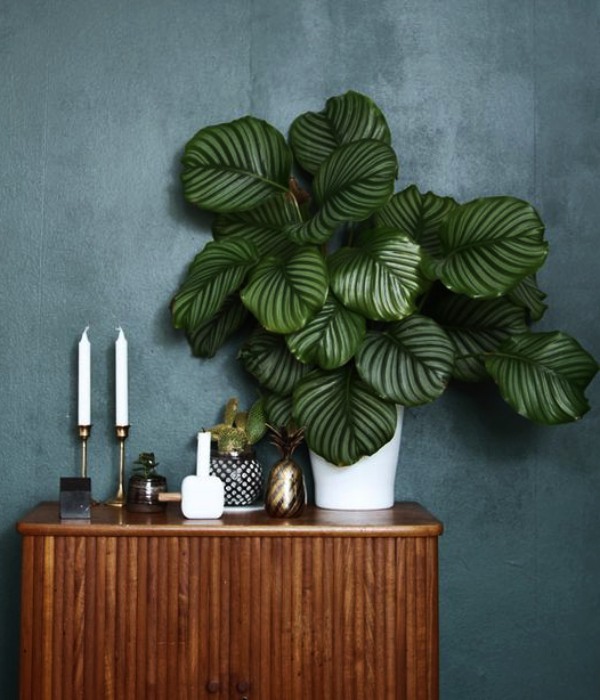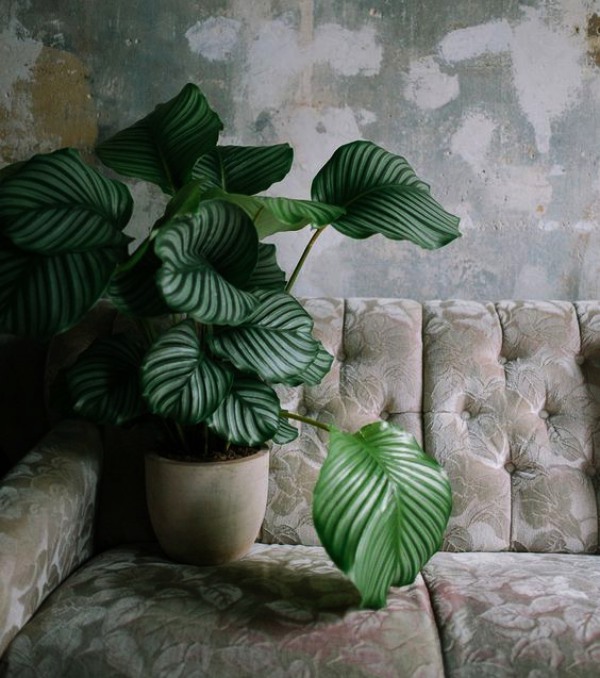 Although there are many Low Sunlight Indoor Plants for your Home Décor, this one is extremely popular. The reason why it is known as the peacock plant is because it has a patterned body that resembles pretty much that of a peacock. It needs low to medium light, but it cannot thrive in poor water availability.
Dumb Cane (Dieffenbachia)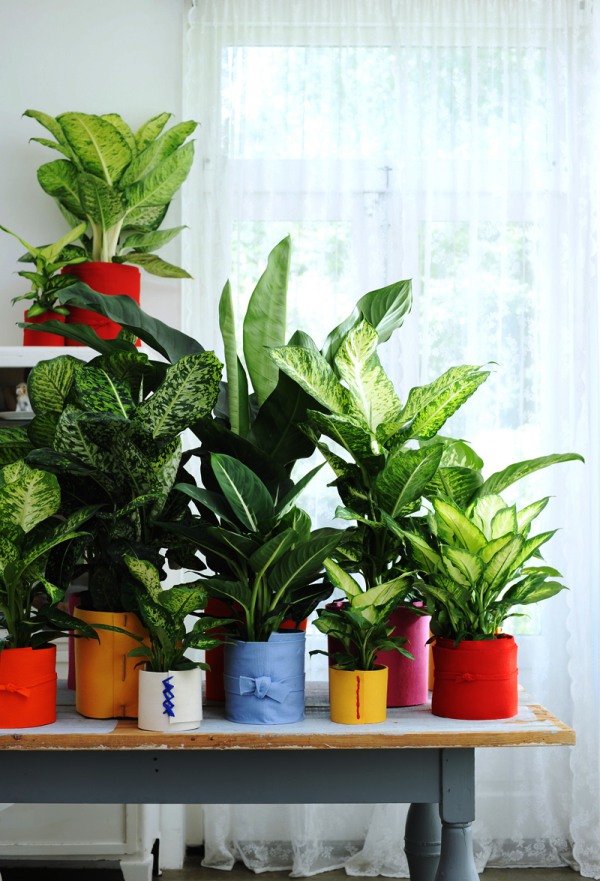 Out of all the Low Sunlight Indoor Plants for your Home Décor, we have here, this one is probably the most adaptive. It grows well in average humidity, average room temperature, and any standard soil.
Dragon Tree (Dracaena Marginata)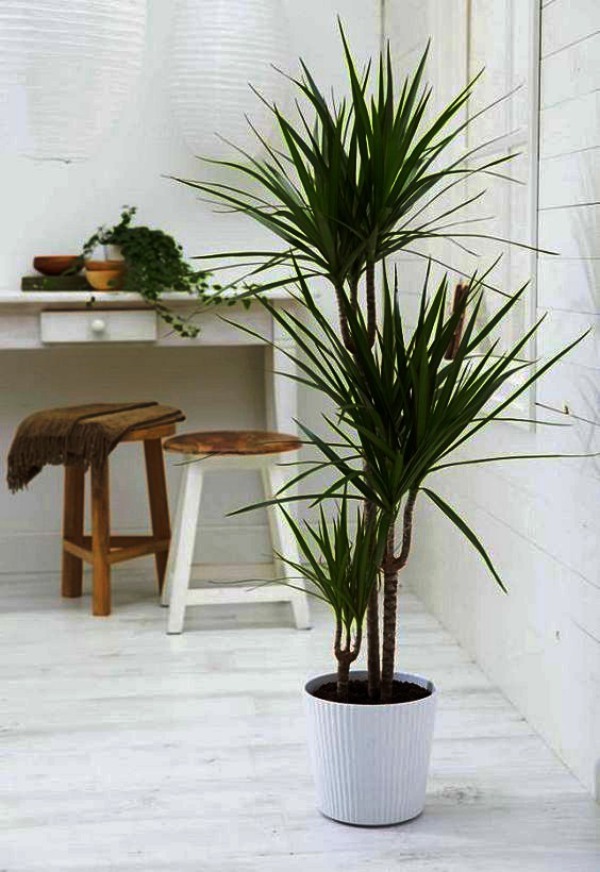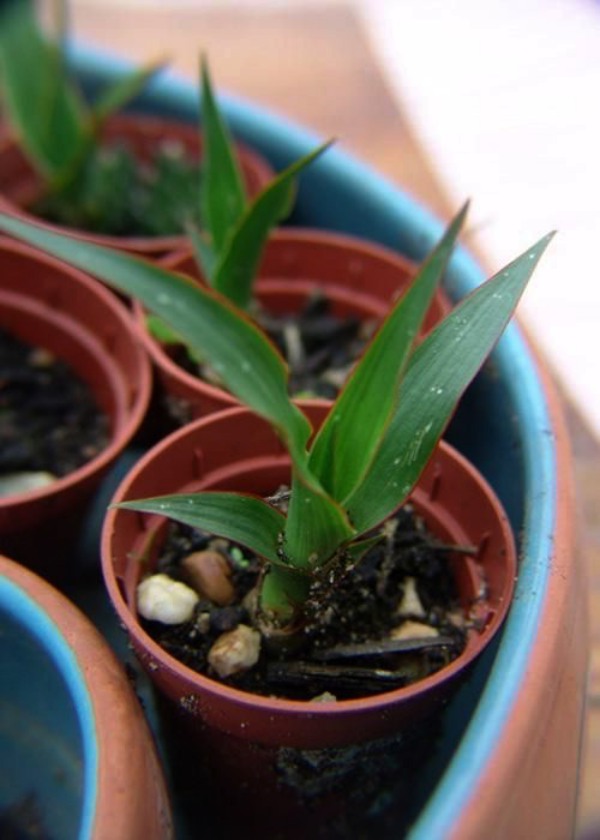 The dragon tree is actually as powerful as a dragon. It is almost impossible to destroy this plant. However, it doesn't love direct sunlight and a lot of watering.
Spider Plant (Chlorophytum Comosum)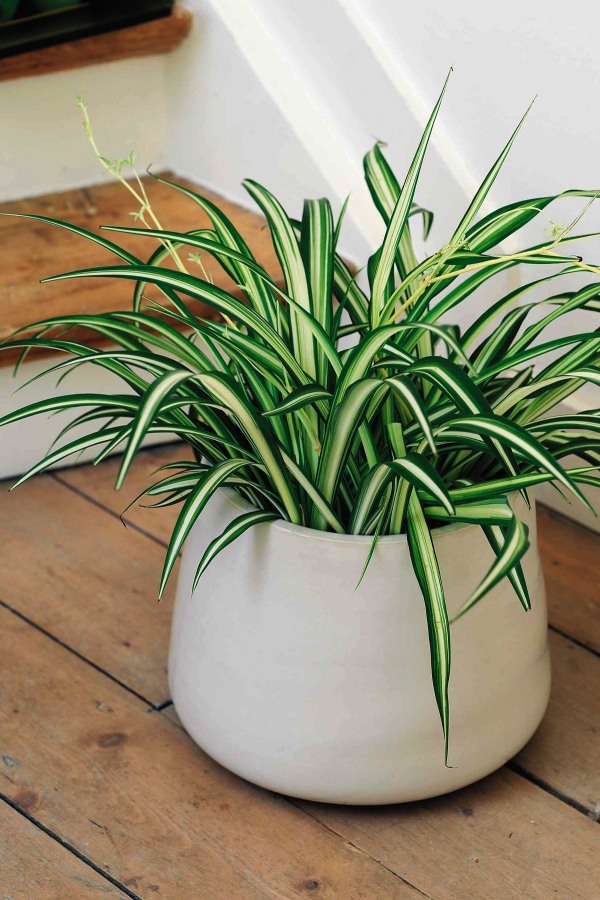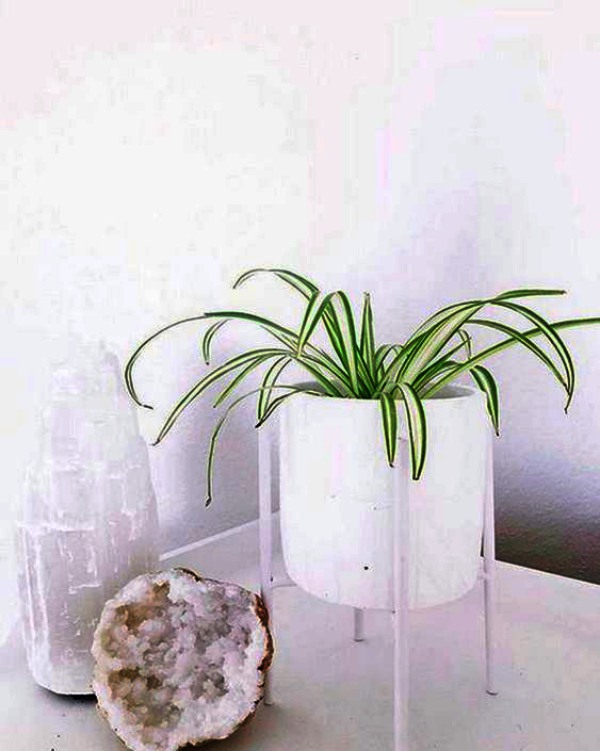 This is probably the easiest plant to grow. Besides being a low maintenance plant, it is extremely popular across the world. It grows even in indirect sunlight and will show its best even if you neglect it.
Heart-Leaf Philodendron (Philodendron Scandens)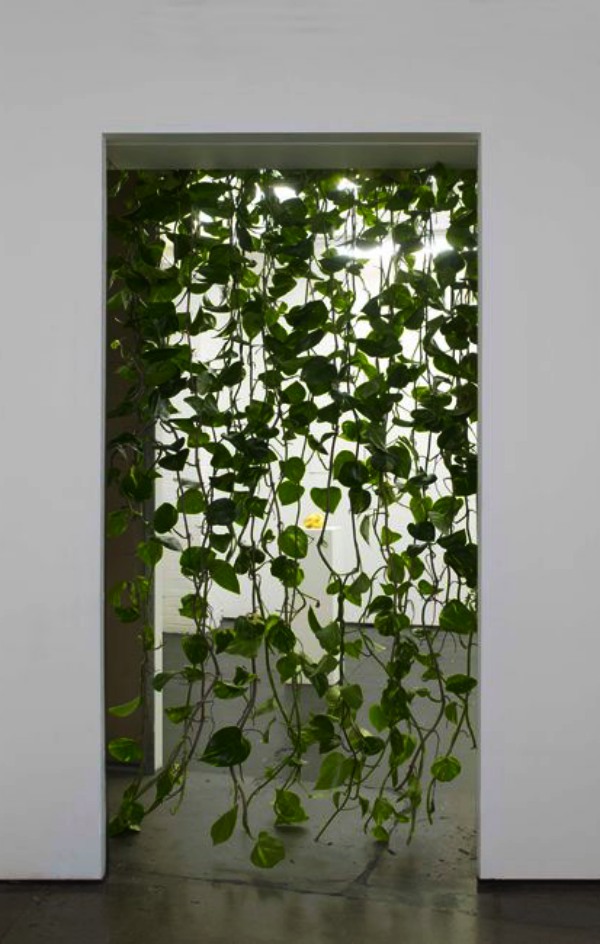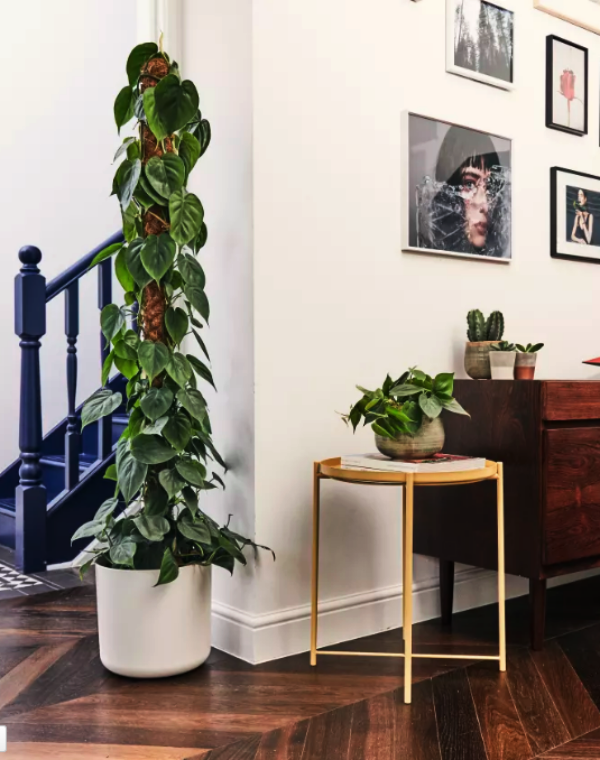 Although this plant will show you great results without sunlight, it doesn't dislike being kept in the sun occasionally. In fact, it will like its occasional sunbath.
Bromeliads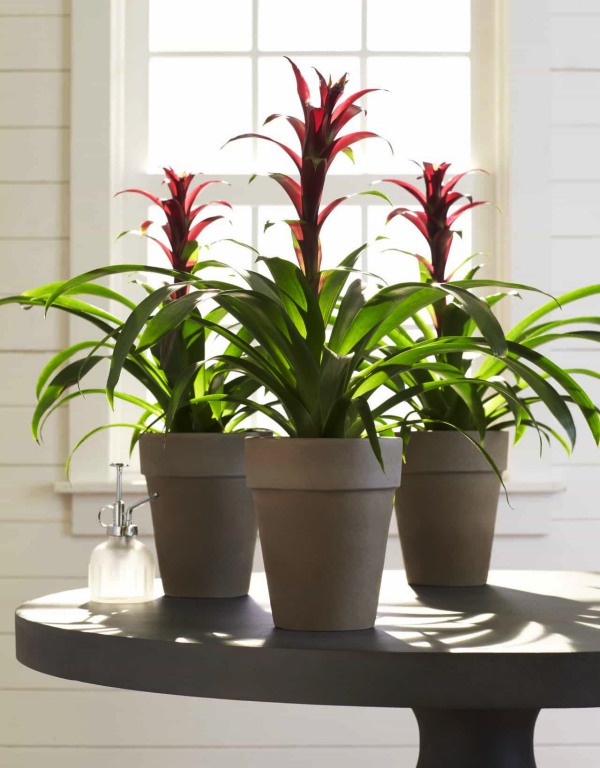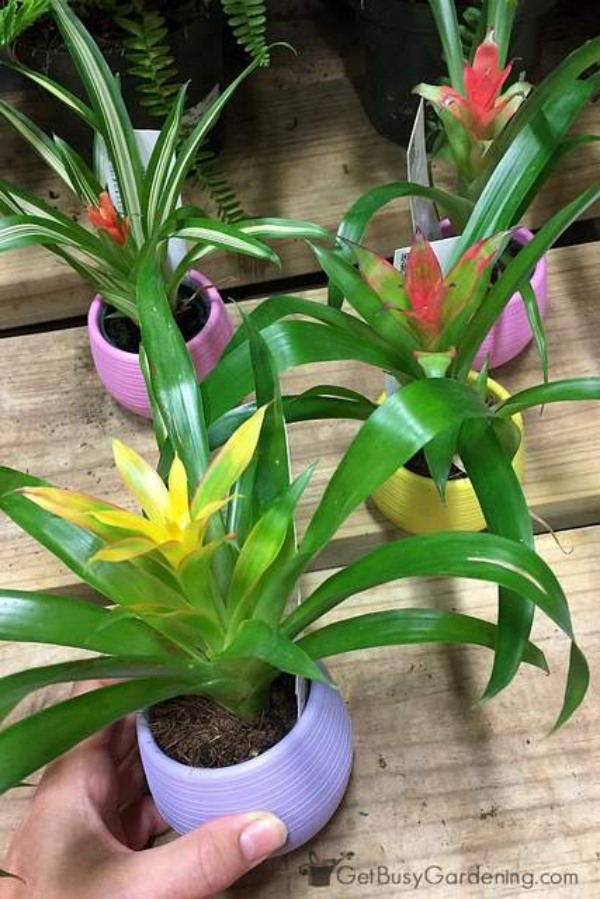 It is a tropical indoor plant and it thrives best in damp areas like bathrooms.
Peace Lily (Spathiphyllum)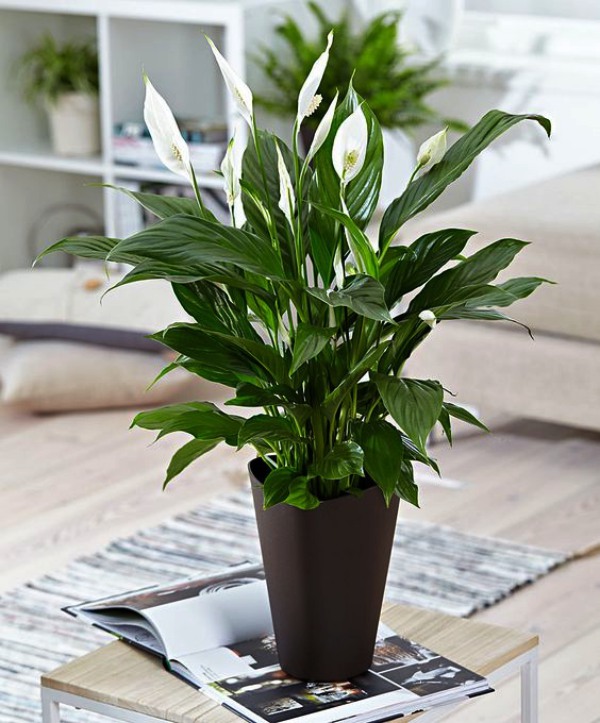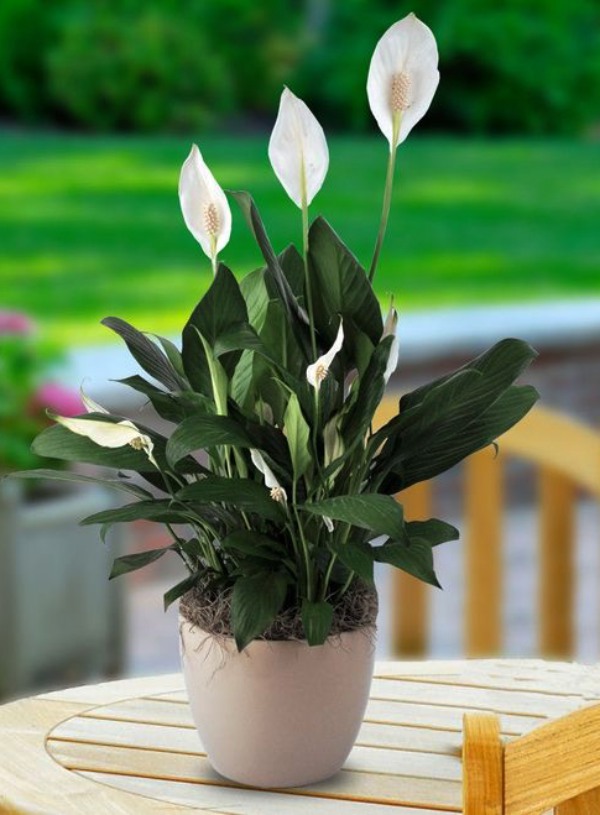 This plant is extremely shade loving. What more? It is a low maintenance plant. Hence, you won't have to hover around it all the time inspecting its health. People also love it because it re-blooms many times a year.
Chinese evergreen (Aglaonema)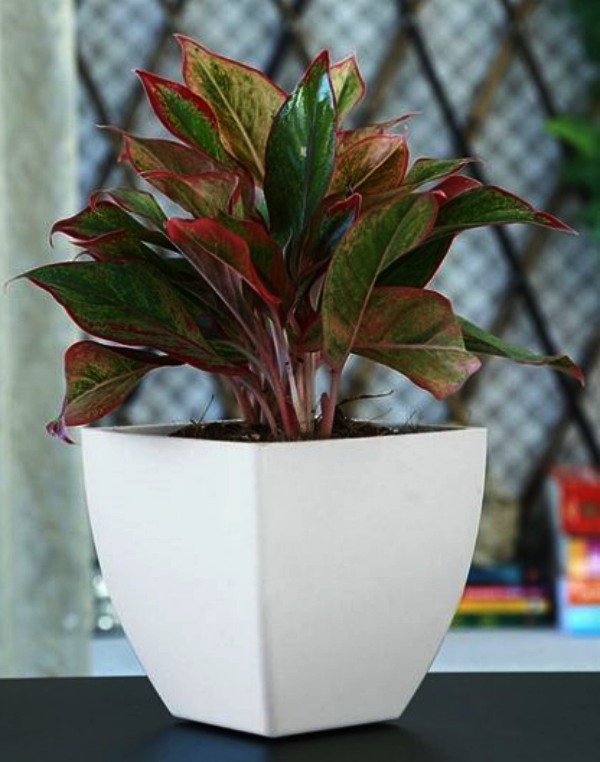 Looking for a durable houseplant? Well, bring home the Chinese Evergreen. It cannot just stand low light, but also drought and dry air.
Snake Plant (Sansevieria trifasciata)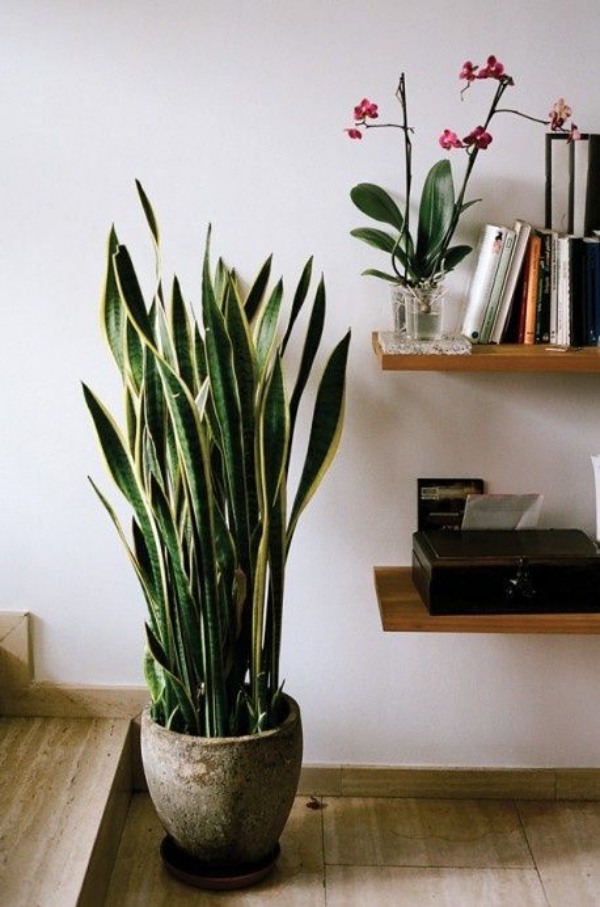 There is no complicated way to take care of the snake plant. You can ignore this plant for weeks on end, and still see it healthy and happy. The best thing about this plant is that it doesn't attract a lot of insects. By being naturally insect resistant, this plant ensures yourself a longer life.
Cast-Iron Plant (Aspidistra elatior)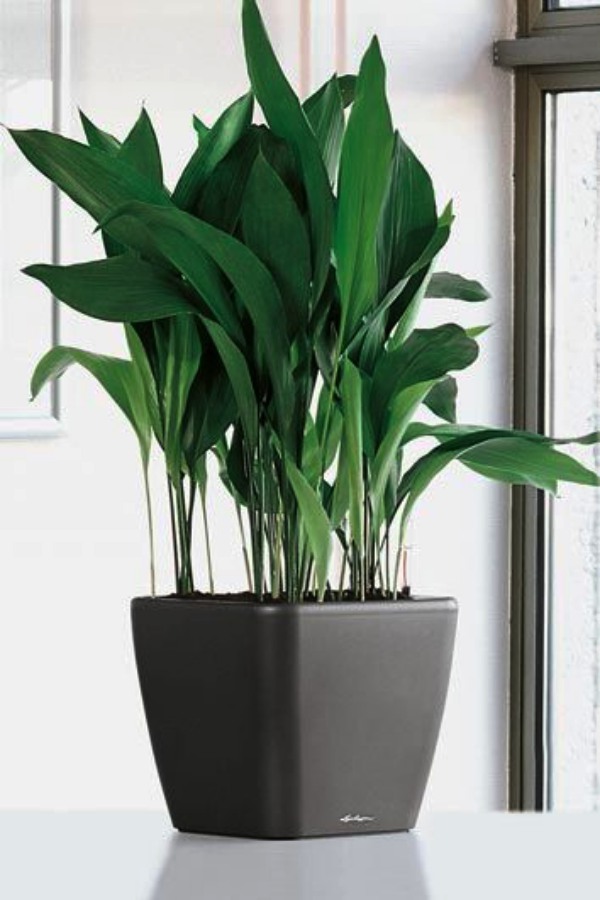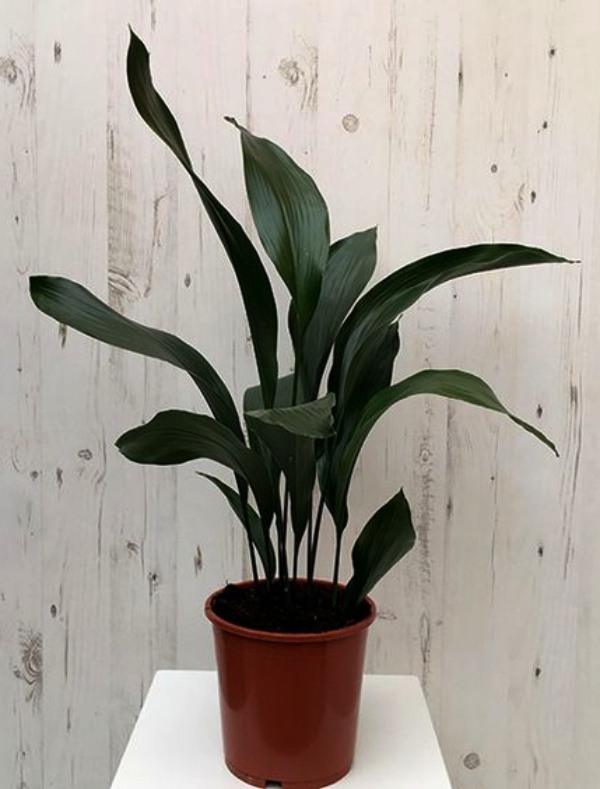 Although this plant loves bright light, it won't mind being planted in shaded pots. The only occasion it is going to dislike you is when you will water it unnecessarily.
Here are some more Low Sunlight Indoor Plants for your Home Decor: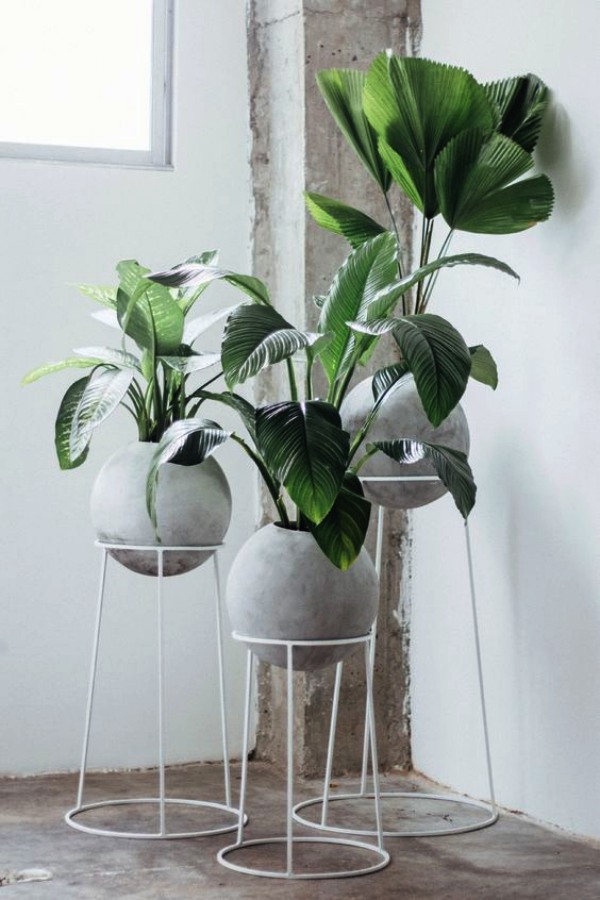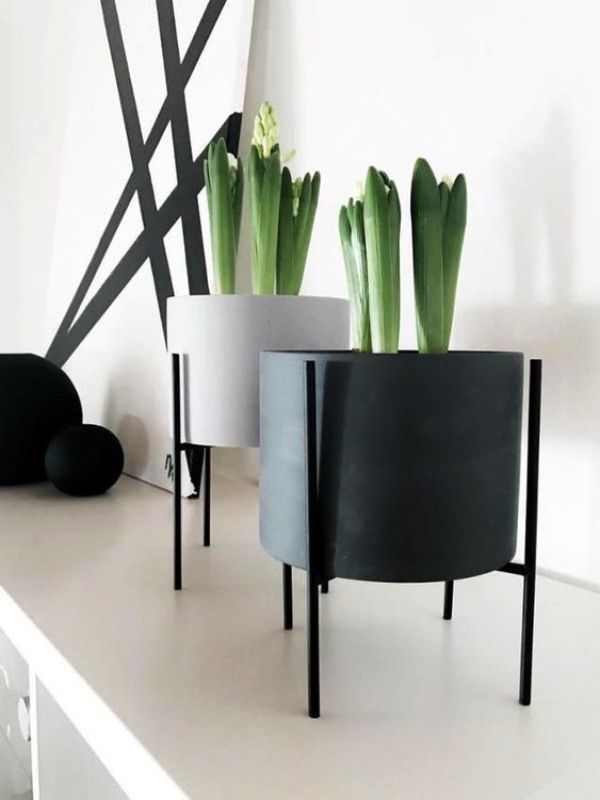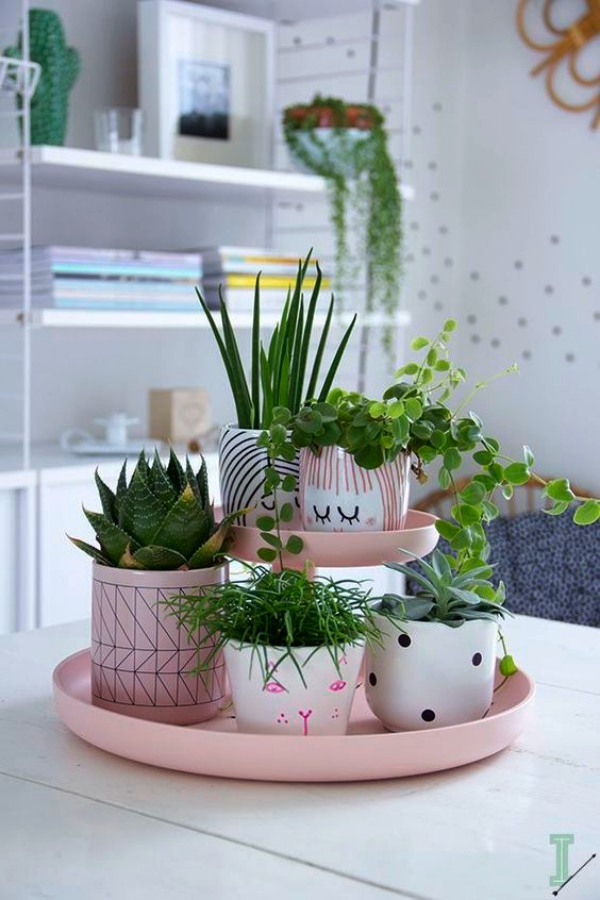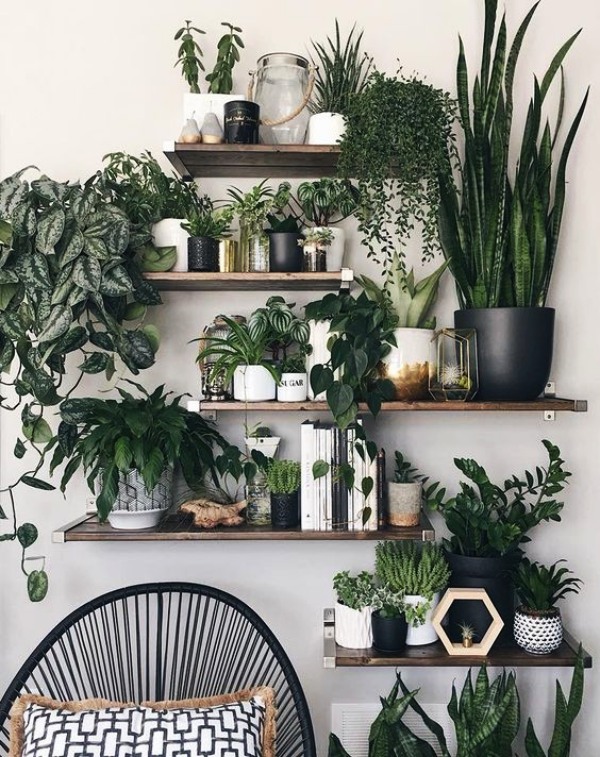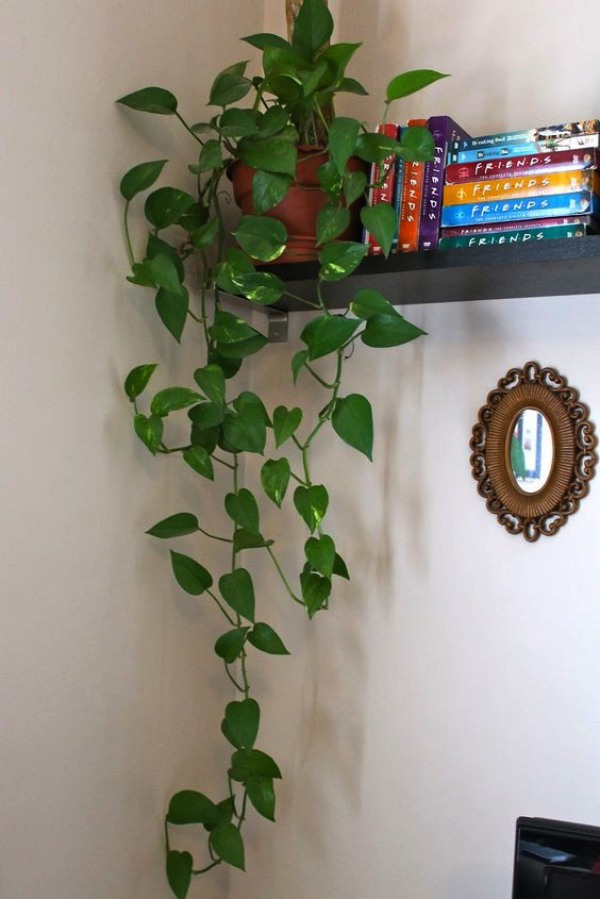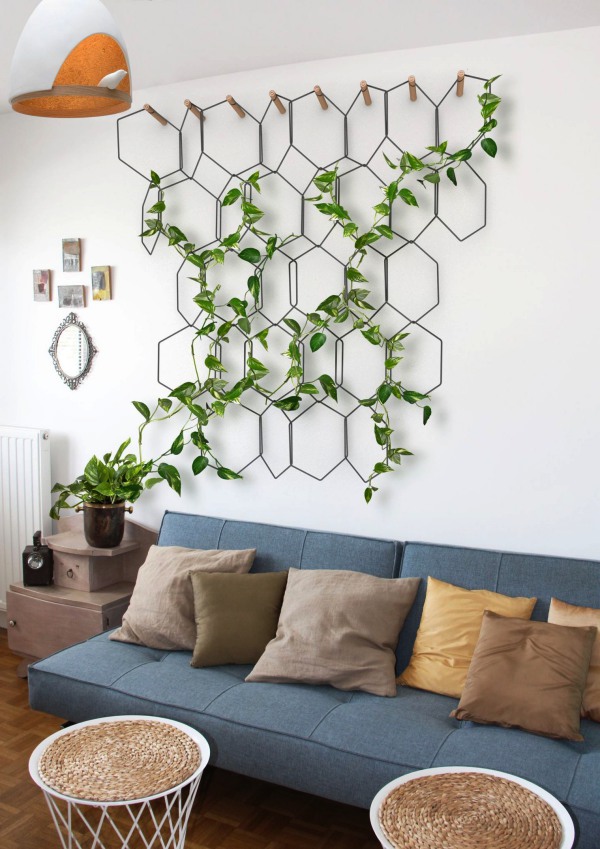 Basically, such plants are used for giving rustic farmhouse feel to your home. And if you want some more ideas regarding that then you can go through some farmhouse style decoration Ideas.
The above Low Sunlight Indoor Plants for your Home Décor is no doubt the best in the league of potted plants, but without proper care, no plant can thrive inside a house. Low maintenance plants are often opted for by people who lack time to look after their garden or indoor plants. But these people are the worst plant caretakers. They deprive their houseplants of not just nutrients but also water, something no plant can survive without. So, even though the above plants are less demanding in the matter of sunlight, they still need the care and attention of their owners. So, before buying any of these indoor plants, be a responsible homeowner!