It's always good and lovely to hear the melodious singing of birds, especially in the morning. Have you ever tried to catch them? Of course in childhood everyone does. But having fun with cartoon birds on cartoon show or animated movie can let you feel the same enjoyment. Luckily, cartoonists and animators have provided us the most beautiful and charming birds cartoons, Sometimes, it's not charming but dangerous too, you might have seen toothless, a bird from dragon family. Yeah, so get ready to visit flash back of your memory wherein some cartoon birds' name are hidden.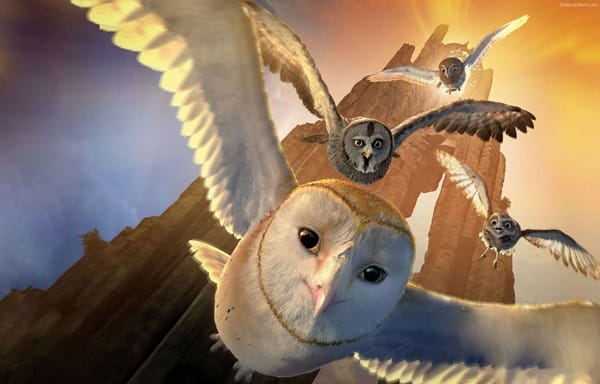 Most famous cartoon birds
Birds and dogs are first preference for anyone when it comes to get a pet. Why don't you check out the list of popular cartoon dogs? Mostly, kids love the cartoon birds as it has been seen that they asked their parents to get the toy of that specific cartoon bird.
Tweety: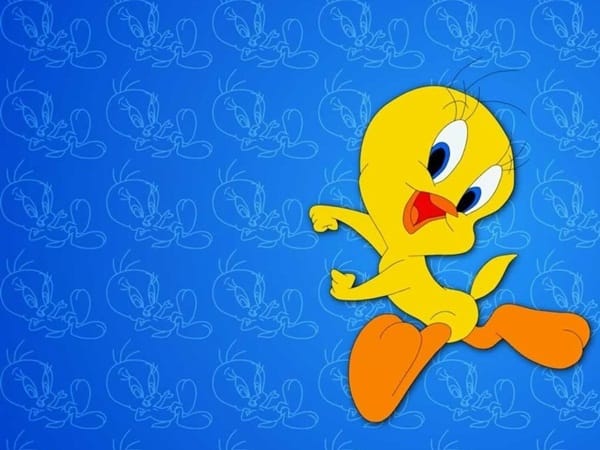 A little canary bird from 'looney Tunes' and usually you have seen this yellow bird with a cat cartoon character, Sylvester. Isn't this bird looks charming and pretty. And Tweety is one of the oldest cartoons in cartoons history. You better know the biography, history and awards won by this little canary cartoon.
Road Runner: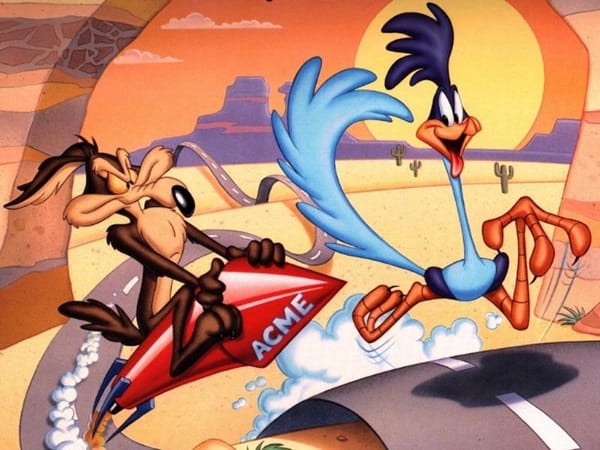 Well, This bird is famous for signature sound, 'Beep-beep' and have you ever seen road runner flying high? This bird got insane running speed so as the name is, 'Road Runner'. Road runner is a famous character from Looney Tunes and considered as one of the best funny characters.
Lago: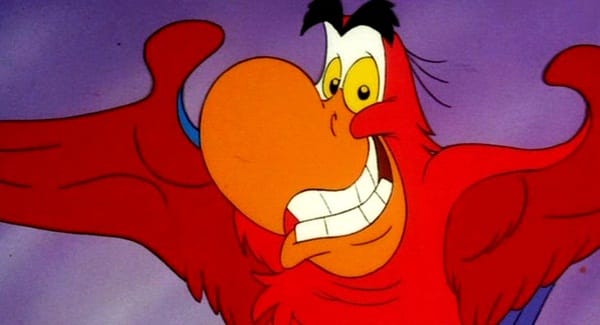 Aladdin, Genie, Lago and Jasmine are the characters from a beautiful cartoon show, it's Disney show. He is a perfect mimic and can copy many people's voices. This red colored bird is quite sharp-minded and can speak fluent English.
Donald Duck: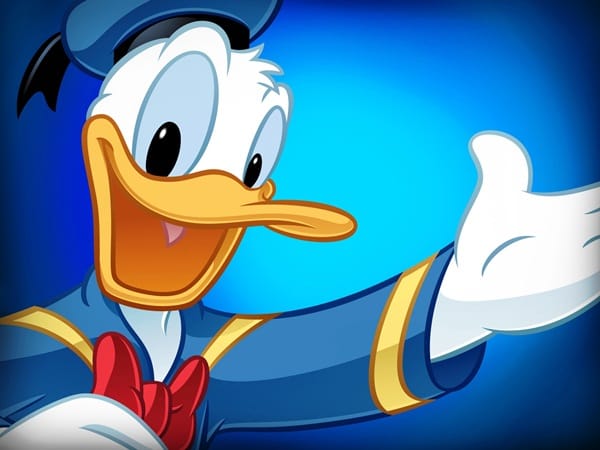 Donald is one of the most famous Disney characters and it's nearly impossible to find out someone who has not seen this cartoon in childhood. Donald first appeared in 1934, and still considered as best cartoon character among kids and their parents, of course they have seen this too in their times.
Foghorn Leghorn: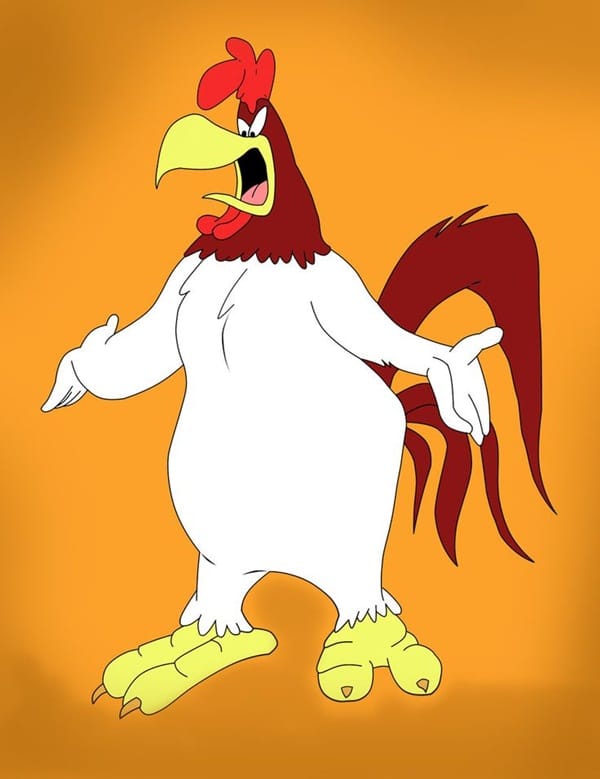 A big white rooster and quite funny in nature, don't you see the first half of his name is something joke about his loud and naughty nature. This large rooster was first appeared in 1946, in a film, 'Walky Talky Hawky'.
Angry birds: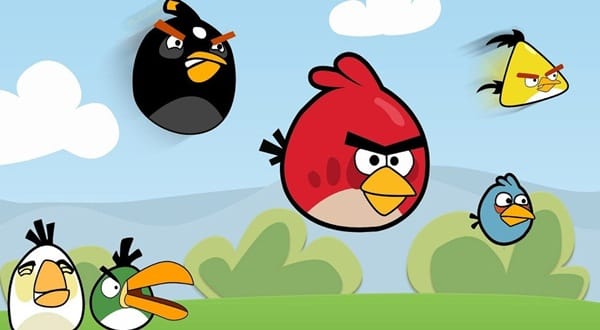 It's video games franchise and all the birds are wingless, first, this game was released for apple's iOS, in 2009, but now it's available for android, Windows phone and Symbian. Have played it before? Then try it now. Fantastic game with fantastic birds especially with the cool sound effects.
Donald Duck's nephews: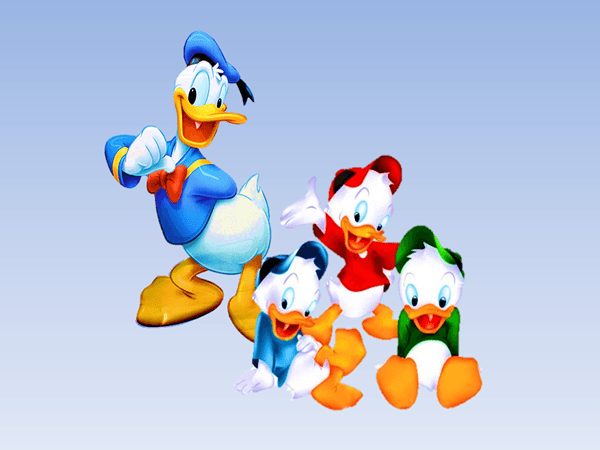 The identical triplets and intelligent duck cartoons and appeared in comics and cartoons. The names are; Huey, Dewey and Luie. These three brothers depicted the brotherhood and were the faithful for Uncle Donald.
Toothless: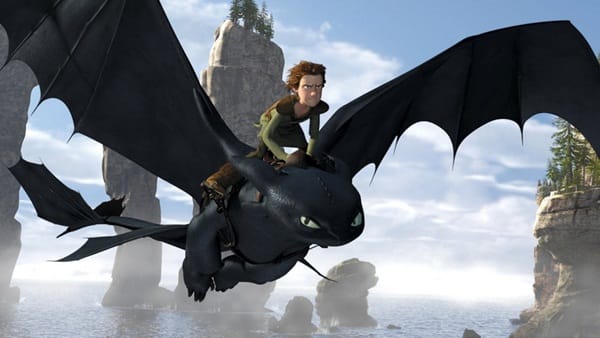 Don't get confused with this one. The animated movie, 'how to train your dragon' could not be completed without this bird, actually belongs to dragon family. He can fly so high that it's rare to see him fly and can blow fire from mouth. But you will find him cute too, just need to see the movie.
Blu: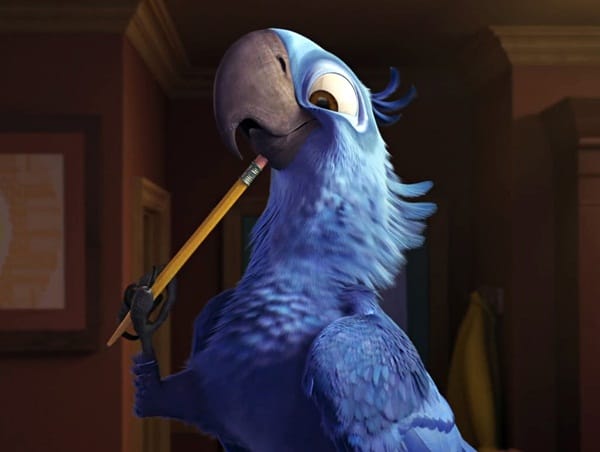 Unfortunately he can't fly! This blue colored domestic parrot is sweet in nature and quite a good pet for his owner. Well, Blu is the famous cartoon bird from animated movie, 'Rio'. He lived his entire life indoors and it was luxurious for him.
Nico: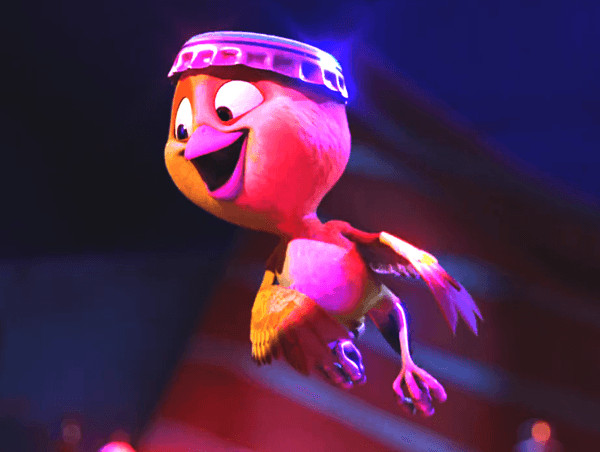 This little canary will let you 'Rofl' down once you meet him. A small fantastic bird and always wears a bottle cap, isn't that cool. Well, he is a friend of Blu and helped him a lot; however, he met him later in movie.
Daffy Duck: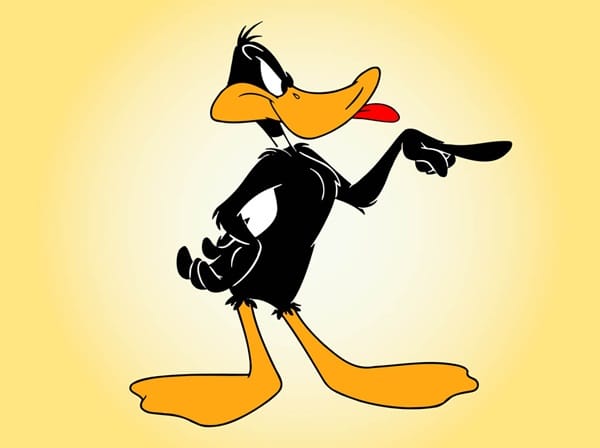 Black Duck, appeared in Bugs Bunny, Looney Tunes and Merrie melodies. He is close friend of Bugs Bunny and just to brush up the memories of Bugs Bunny you should check out the biography of that Rabbit. Daffy's popularity can be understood by knowing that he was listed in top 50 best cartoon characters.
Margalo: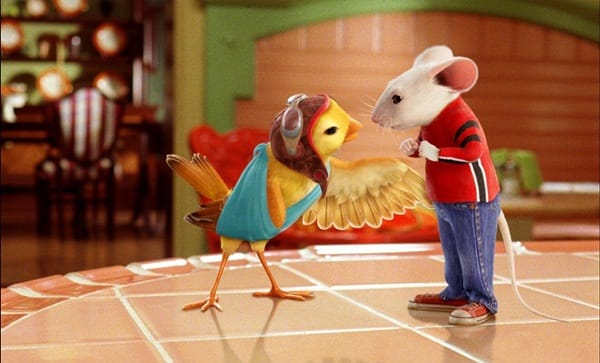 She is such a darling and very cute in looks. She is close friend of rat cartoon character, Stuart, from the animated movie Stuart little 2. The movie was a huge hit and if you have seen the movie, you should know Stuart loves her a lot.
Soren: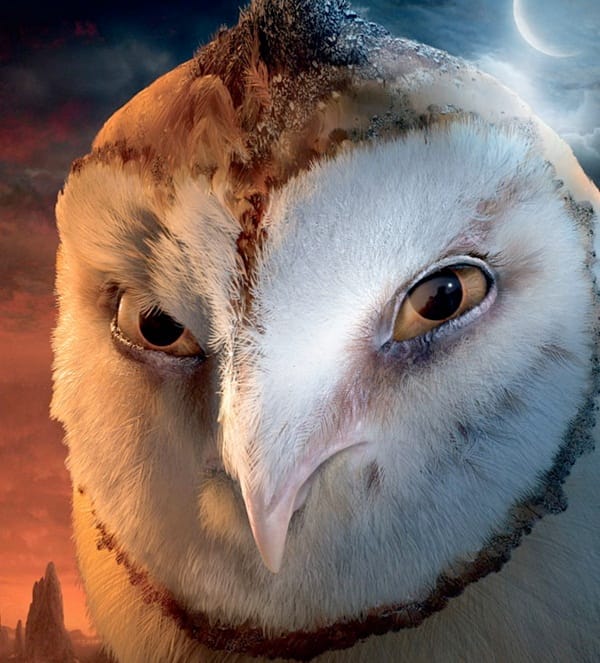 This cartoon character belongs to the one of the best animated movie, legend of guardians: The Owls of Ga'hool, based on birds especially owls. And what to say about this little owl, he is brave, intelligent and faithful for his family, sister, and friends and for his community. He is a hero.
Buzzie and his fellows: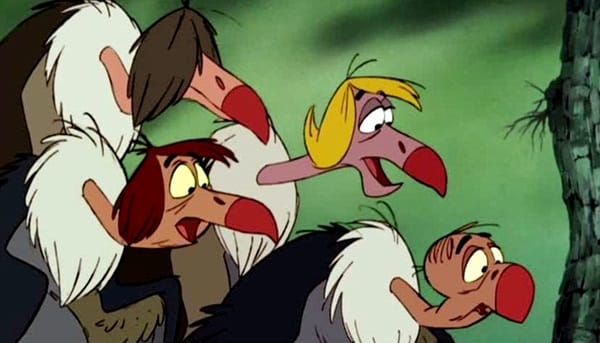 It's a gang of four vultures, appeared as the pop group, 'The Beatles' and are quite good pet of Sher khan in 'Jungle Book' movie. And moreover, they appeared in other cartoon television show House of Mouse.
Woodstock: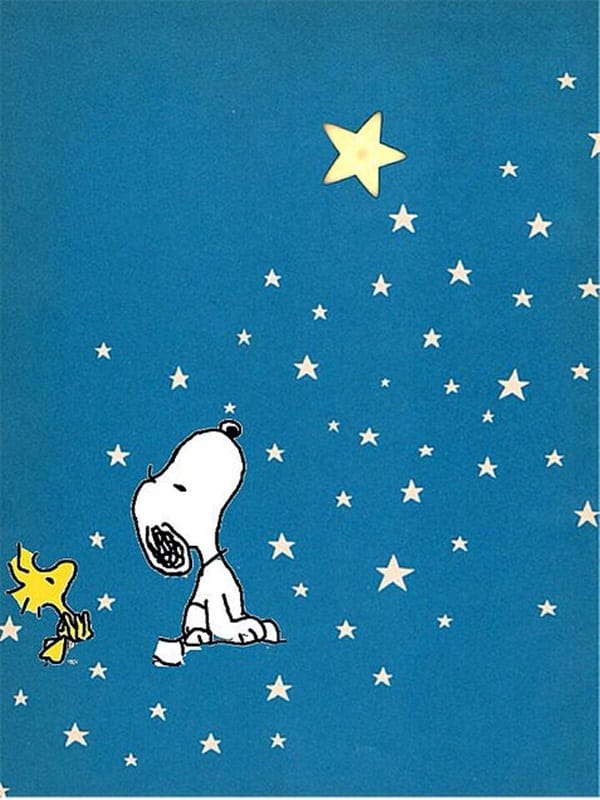 If you still remember the famous comic strip- peanuts, then surely you might remember this cute little bird. Woodstock is snoopy's best friend. Though, this comic strip had many characters, but only this bird had such adorable looks.
Kevin: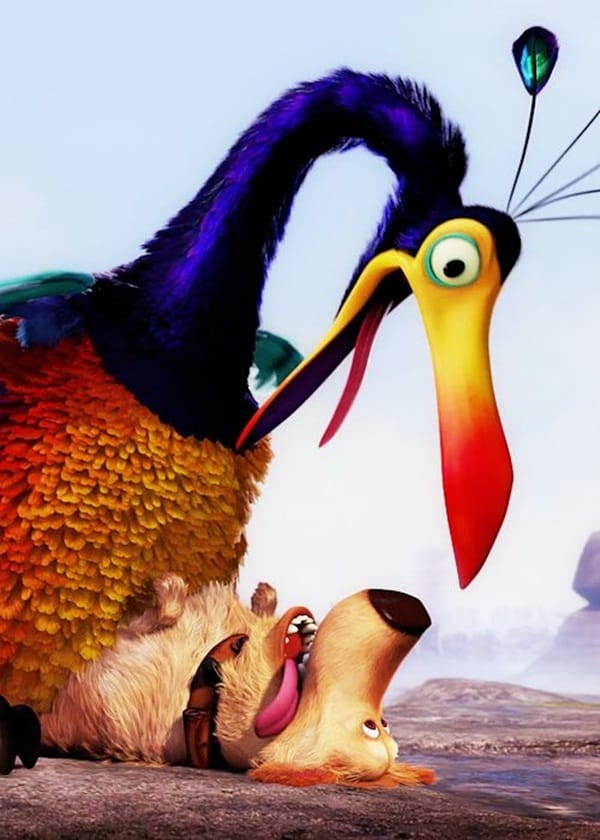 A Himalayan Monal pheasant appeared in famous 'Up' animated movie. The bird became a friend of boy and used to annoy that adult man. If it's about looks, physique and animations, on the whole Up was a great hit and so is the Kevin.
Albatross Orville: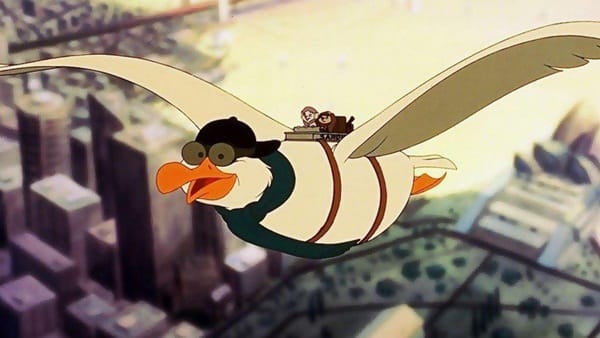 This brave bird belongs to the one of the most successful animated movie, The Rescusers, actually he signifies the title of the movie himself. If you have not seen it yet, go and download this movie for sure.
Stork: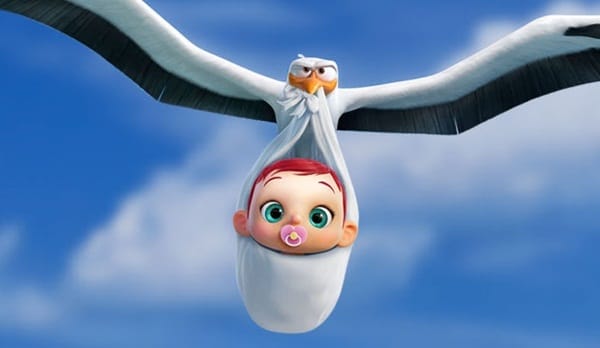 You can call him a super hero, life guard as he helped babies brining back. This white looking bird has been considered as the classy and fighter, but this movie had to face some teasers and controversies.
Red: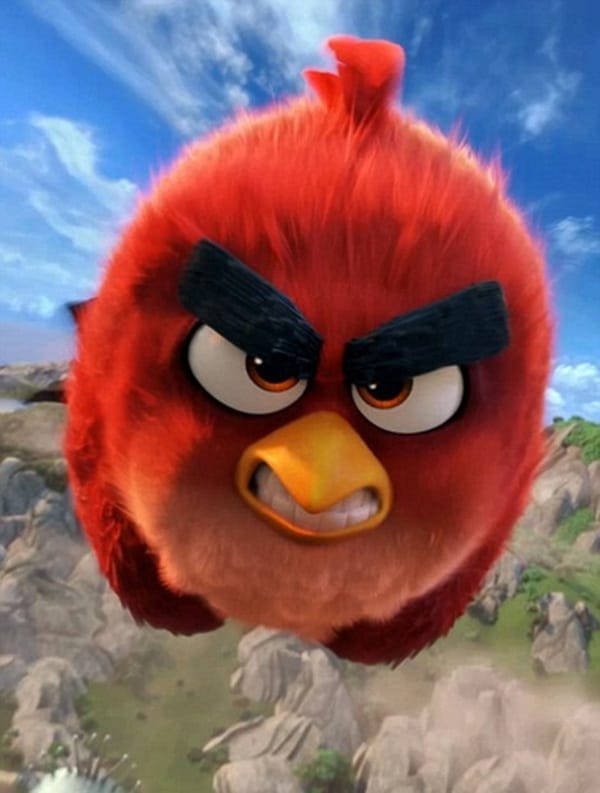 After a huge success of angry bird game, we are lucky and happy to have all the characters in one movie. And this one belongs to the team, the name is 'Red, yes, he's the angriest bird you have ever seen. Do you love animated movies? If yes, then check out this animated movies' list.
This list of most famous cartoon birds has included the birds from comics, cartoon shows and animated movies. Hope you enjoyed the list and if you want to add more cartoon birds, feel free to let us know. Till then, fly high with these!!