Each one of us lives in the world of imagination and fantasy, we love cartoon characters and moreover love to act like them. Since our childhood, till we grow old we expect many unrealistic things to happen with us. Cartoons are an integral part of a person's life. When we are small, we try to assume that lots of things that happen to us are only our imagination. Cartoon makes us laugh when we are sad. From a three year old kid to an adult, we all are fans of cartoon characters and love watching different cartoons on cartoon channels. Here, you will know the importance of cartoon network channel in our lives.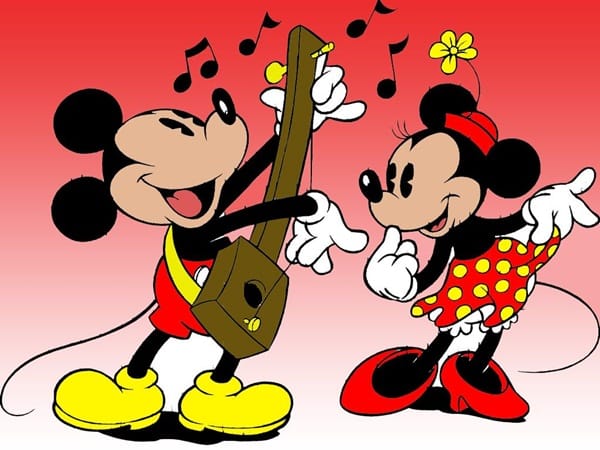 Most Popular Cartoon Songs Ever
With a huge demand of cartoon serials and acts, the cartoon network channel is growing up faster and using most popular cartoon songs ever. To add more beauty to their looks and appearance, all cartoons use music as an important part of their life.
We all know that music serves many functions such as:
• Can set our mood
• Puts emphasize as what is being said
• Gives a better expression to words and feelings
Today, modern cartoons have relied so much on music, that it's difficult to make out what is real and what is fake. When we talk about cartoon animated movies, music plays a very vital role and it is quite sure that it will go longer in future.
'Go the Distance' from Hercules movie
This was the first song by the small teen boy Hercules. He stuck in the world where he doesn't know anyone and that inspiring tune to get out from that situation proved an anthem for him and later on in his film, he use that song. Film was nominated both for Oscar and golden globe.
From the jungle book 'the song of necessities'
The film maker has tried hard to enlighten the Mowgli in the film and the way he lives in that jungle. To add more fun, glitter and charm to each and every move if the Mowgli, the simple tune at the back sounds stunning. By hearing that soft song, we can forget all our worries.
'You will be in my Heart'
This is the most emotional, inspirational and touching song from the movie Tarzan. The song describes the unconditional love of parents and has been awarded the best original song.
'The colors of the wind'
To tell John Smith that how to respect the Beauty of Nature, Pocahontas sing this song as an anthem in the movie. The song won most of the awards.
'Someday my Prince will come'
This is the romantic song from the movie Snow White and Seven Dwarfs. Here the snow white's melodious tone has been combined with her innocence singing for prince charming.
'A whole new world'
This is the most popular song from Aladdin movie.
• By hearing this song, you will feel as if you are on a magic carpet and discovering the new world with new things and observance.
• This is the most popular cartoon song ever.
'Can you feel the love tonight'
This song tells us about the Romantic Atmosphere from the movie lion king. The song has best lyrics and beautiful music.
'When you wish upon a star'
Despite the song being so simple, still gives us the message of faith and giving the hope. The song tells us about the story of a puppet from Pinocchio movie.
'Beauty and the Beast'
This song is an ultimate song and spreading love everywhere. This tale is as old as Disney Classics.
'Under the sea'
This song is song very adorably in the movie 'the little mermaid'. The song gained lot of popularity.
So, choose the best cartoon character among this huge collection of most popular cartoon songs ever, which inspires you a lot and can become an integral part of your life. Moreover, you should check out these new upcoming cartoon movies. Now, enjoy with these most popular cartoon songs ever and let us know your favorite songs as well; we always welcome and appreciate the appropriate suggestions.