Despite their cute and catchy faces and unique body shape, cartoon characters, with their activities and silly acts, have gained our hearts. When it comes to the entertainment industry, nothing comes first before the cartoon characters. With plenty of fictional characters, this industry has grown up and set a benchmark for others. You may like their teeth, body shape, ears, talking, or the way they act but how many of you love to see a cartoon character with big head. Yes, that's what we got today, pictures and names of cartoon characters with big heads.
Pictures and Names of Cartoon Characters with Big Heads
If you had to name any cartoon character with big head what'd you suggest? Well, Simpson family comes first in my mind. Now, let's see if you match our list of pictures and names of cartoon characters with big heads.
Shin Chan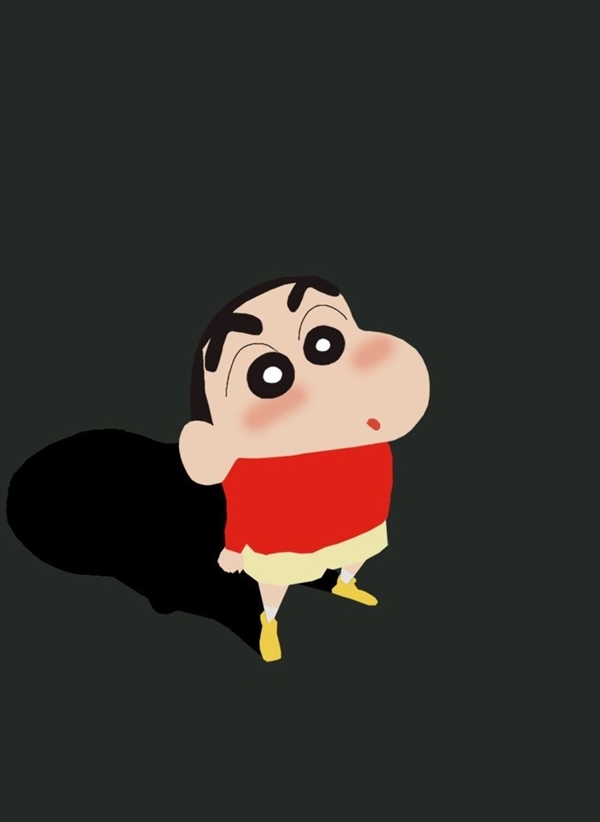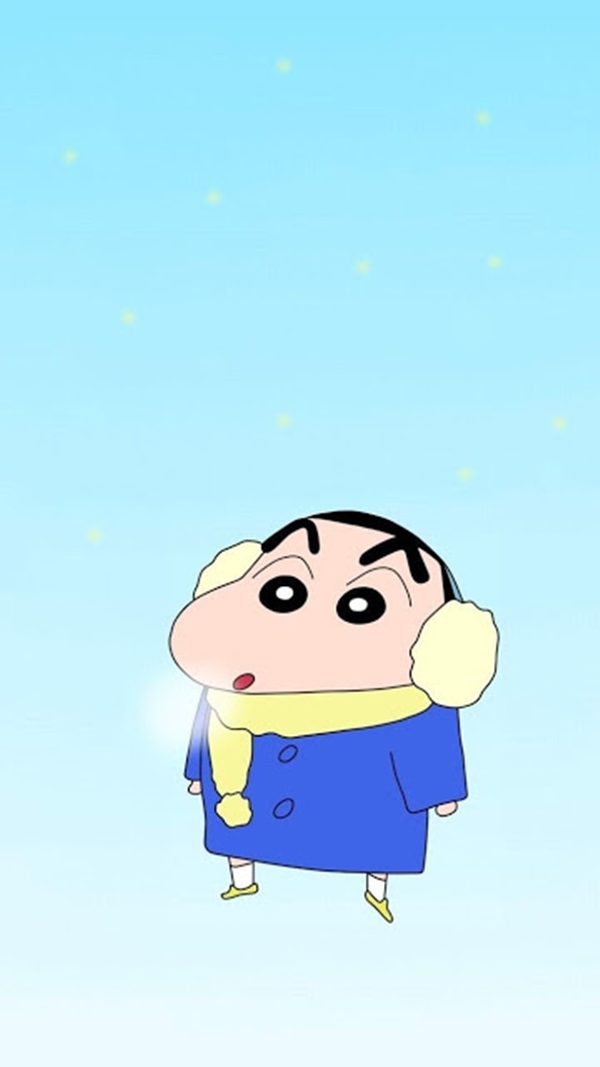 You can never forget the trouble that Shin Chan is. His mischief gets him in trouble and therefore, he gets a good old thump on his giant head almost every time for it. Despite having a big head, his innocent face with twinkling eyes always manages to make us laugh. He is quite a cracker for a small five year old.
Arnold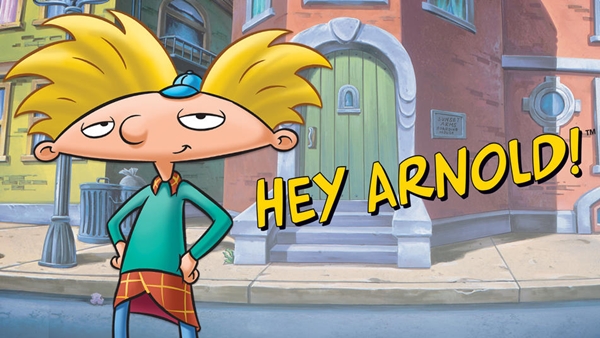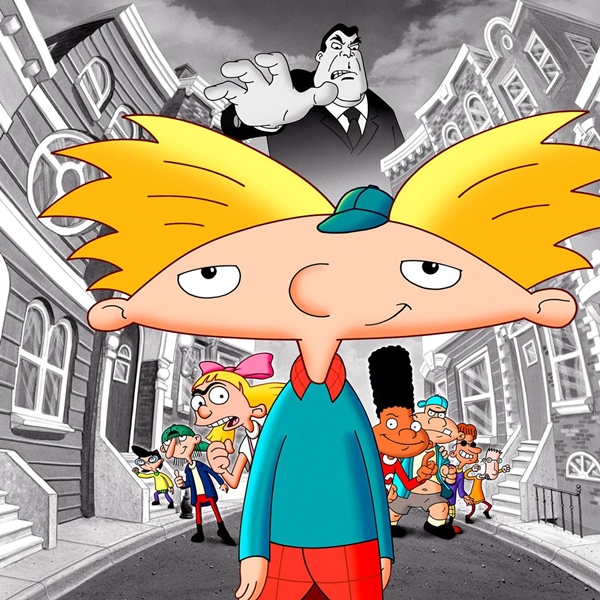 There are heads then there are football heads! Like literally! You can never miss some cartoon characters with big foreheads like Arnold. Here is Arnold from animated comedy series 'Hey Arnold!' with a football like head that would make one cringe if one begins to think about his mother. Yikes! But that cute little hat on his huge head is a funny touch.
Genie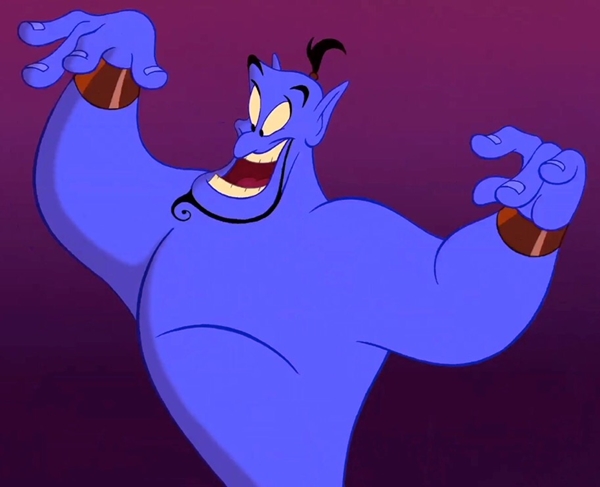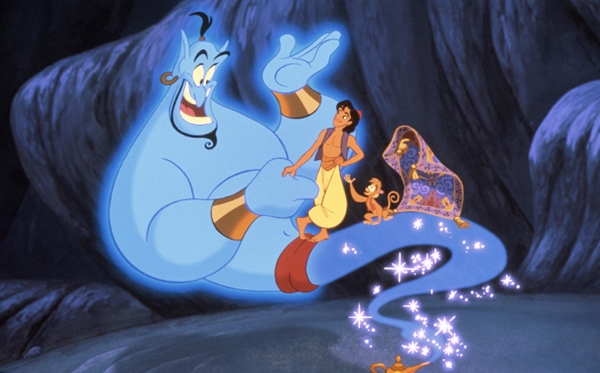 This fictional character of Jinn from one of the most loved Disney movies is unforgettable. Aladdin is a movie full of magical journey that can never be described without talking about the giant Genie and his giant head. This larger than life (literally) spirit brings in a whole lot of comedy into the film. And is one of those big head cartoon characters that will live on forever.
Kronk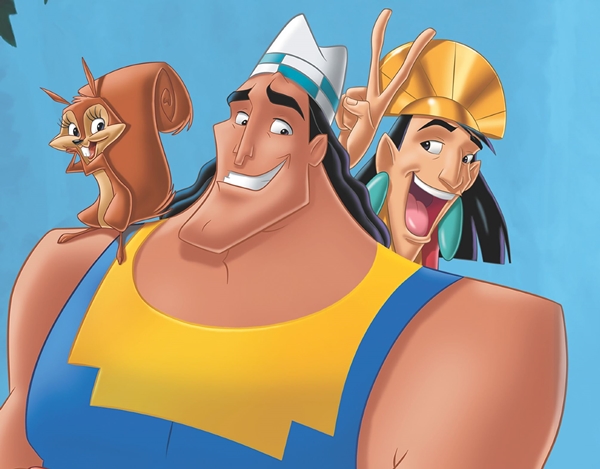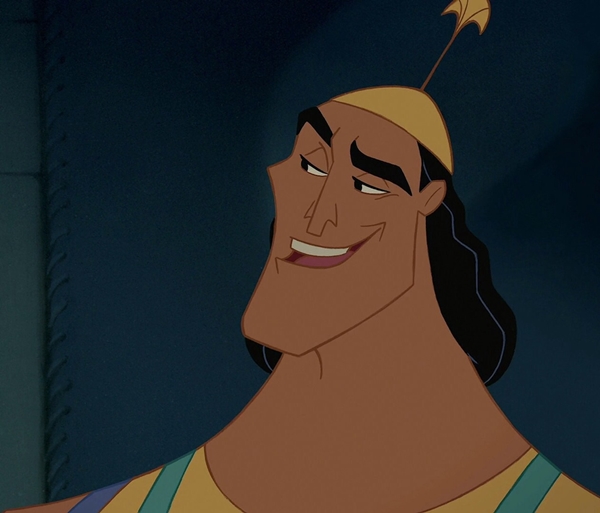 If you have watched The Emperor's New Groove then you will know who Kronk is. With a massive head sitting upon an even mighty body, it is really difficult not to remember this character. This head chef got more spotlight in the sequel 'Kronk's New Groove' that is a great movie to watch with a light hearted fun.
Dora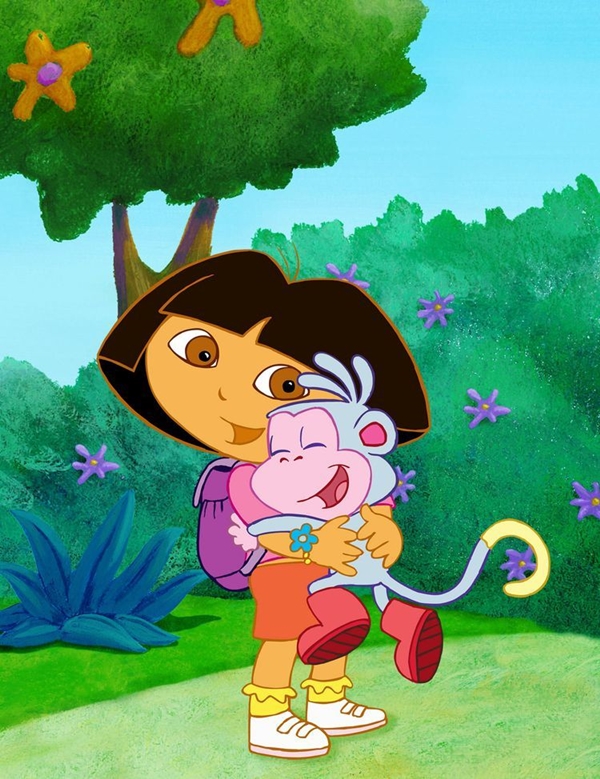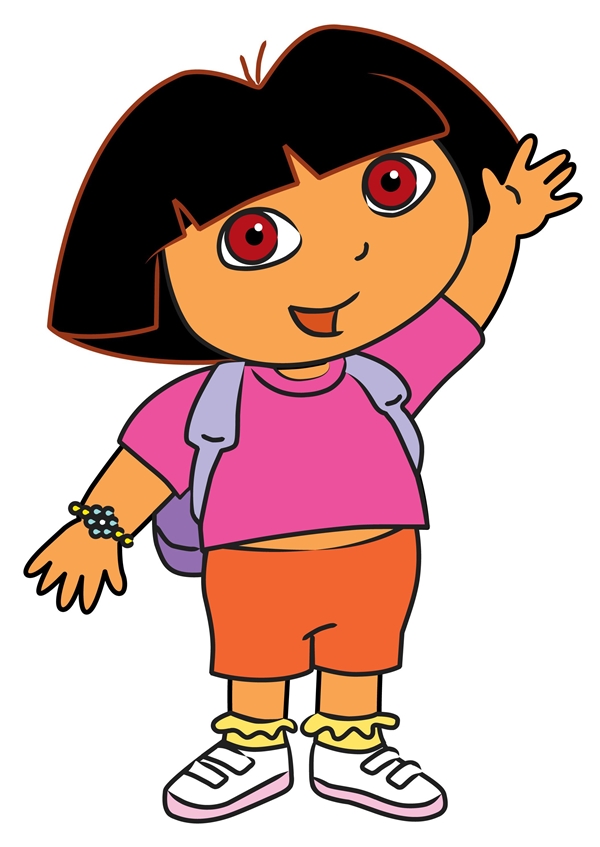 We all have grown up watching our beloved Dora, exploring the wilderness with her cute monkey and an incredible backpack. But now that I look back, I realize that Dora too had quite an enormous head for her little body. Although the bangs and short hair add more to the volume and make her head look bigger, it doesn't take away the attention from her thrilling adventures.
Master Billy Quizboy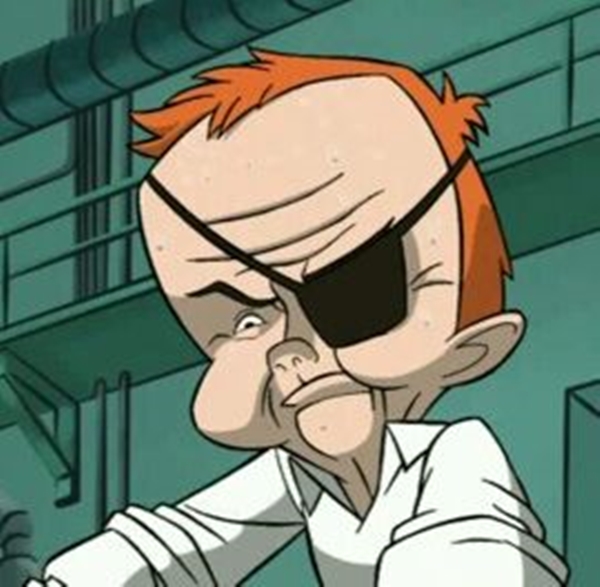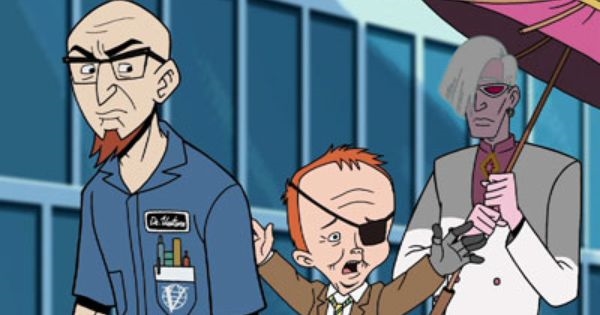 If you are familiar with the adult swim show The Venture Bros, then you would remember this supporting character of Master Billy Quizboy. He is one of the big forehead characters having an eye patch that gives him a unique look. The character is shown to be a very genius boy however, he is no boy in real. He just likes it because 'boy' sounds cool.
Beavis and Butt-Head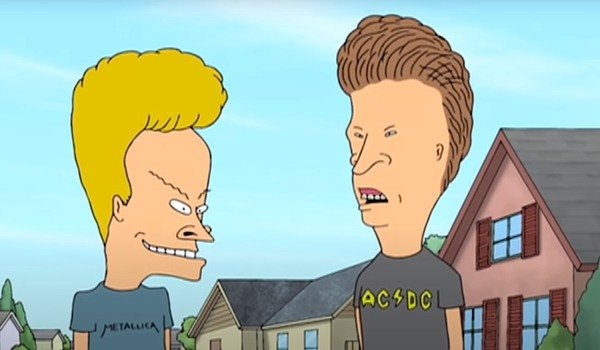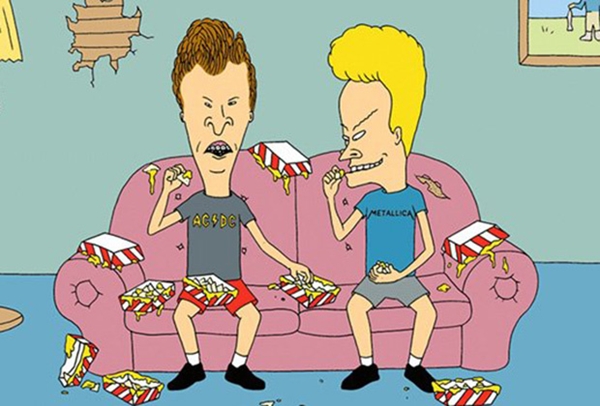 It is difficult to forget this adult animated comedy television series given their popularity as well as controversies. Not just Beavis and Butt-Head have too big heads for their teenage bodies, but they also manage to tickle us with their idiotic things. Both are couch potatoes and above all everything is either 'cool' or 'sucks' for them. You might wanna give it a try if you are into satirical comedy.
Pinky and The Brain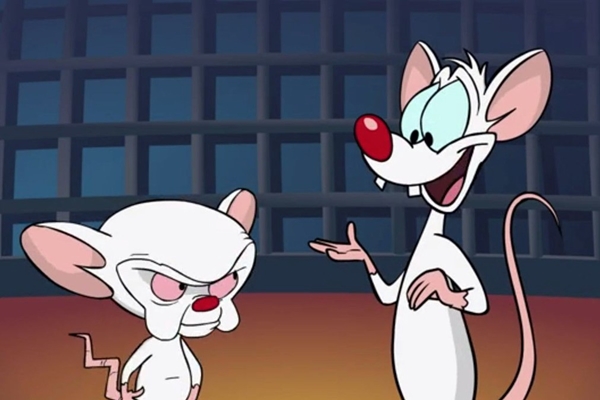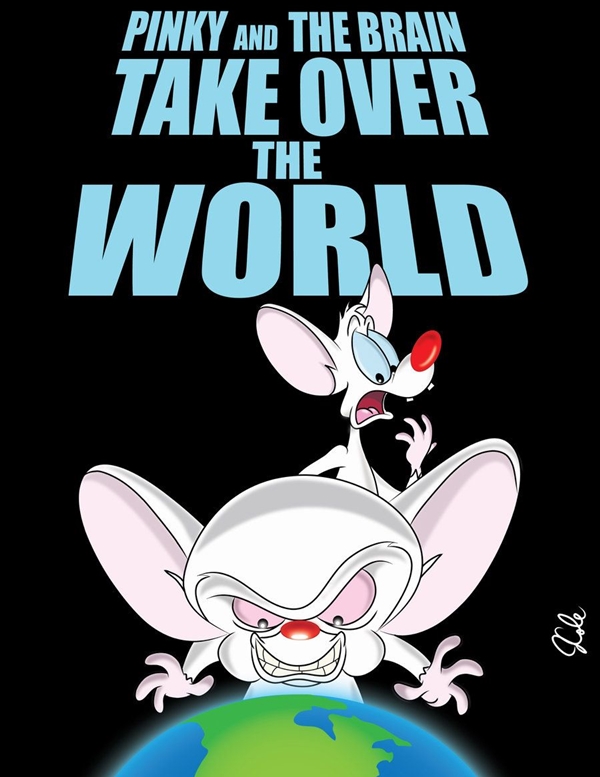 Here is a fun cartoon series that features a mouse and his sidekick and their adventures. Pinky and the Brain are two opposite characters in nature but one thing they have in common is their giant mouse heads with equally giant ears adding more flair to them.
Dexter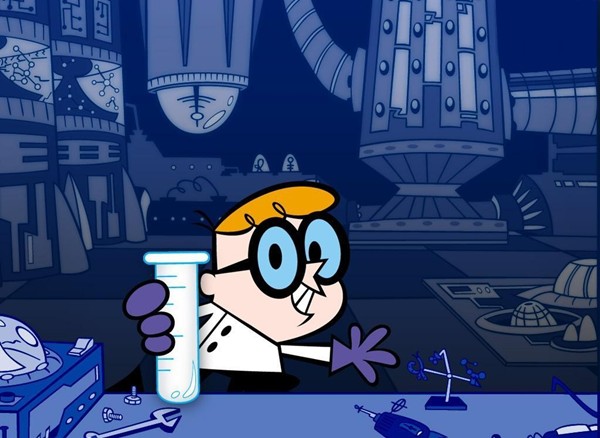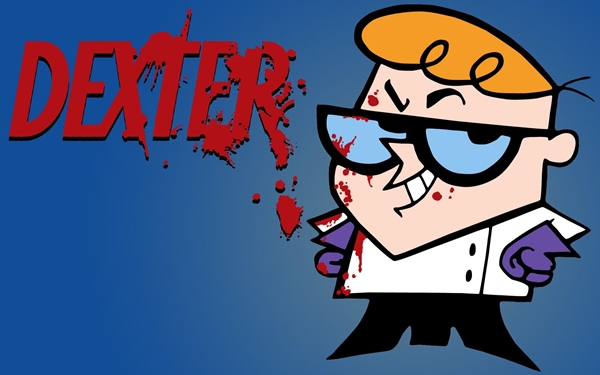 There is no doubt about Dexter's intelligence. That kid is just too smart. This adorable looking character from Dexter's laboratory hides a big secret from his parents and that is his beloved laboratory where he is constantly experimenting one thing or another. No wonder he's got a big head on his baby body to do crazy inventions!
Dee Dee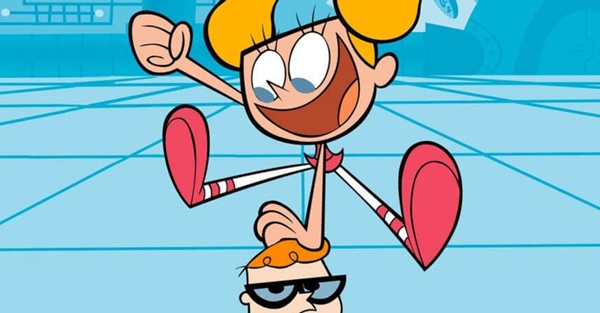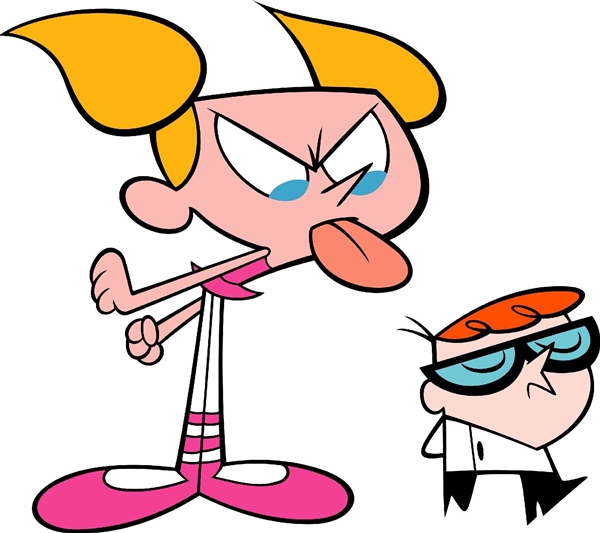 It would be gravely unfair to talk about Dexter and not give some focus to his sister Dee Dee. Looking at their gargantuan heads, you could tell they are definitely related. But that's where the similarities end. While Dexter is busy experimenting and hiding his laboratory, his big sister always manages to sneak in and foil his fun. The banter between these two characters is absolutely hilarious. And we have to admit that a cartoon with big head like Dee Dee is quite annoying. But then again, we all think our siblings are annoying!
Bratz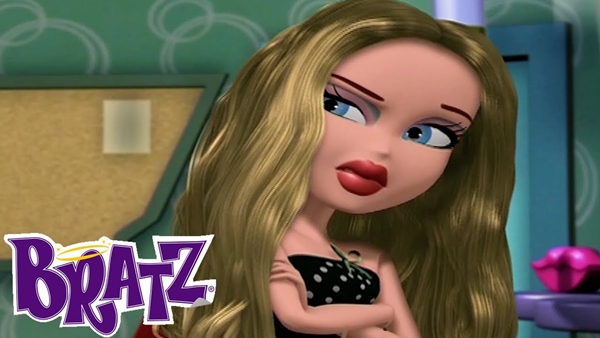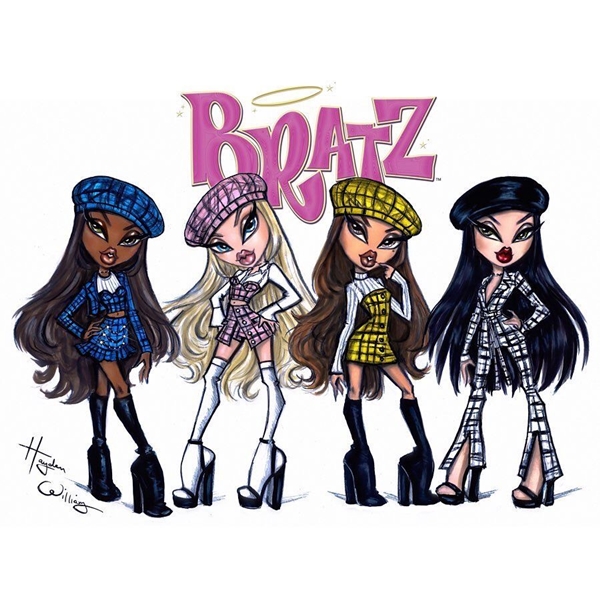 This is a very popular animated series based on a line of dolls that goes by the same name, the Bratz. While the cartoon series revolves around four girls and their love for fashion stories and teen magazine, the very first thing you notice about them are the big heads all of them have. And the makeup too!
Tweety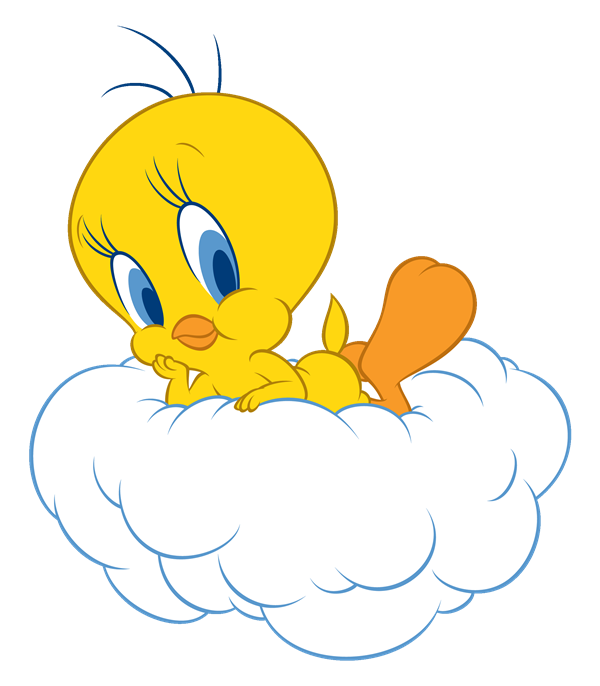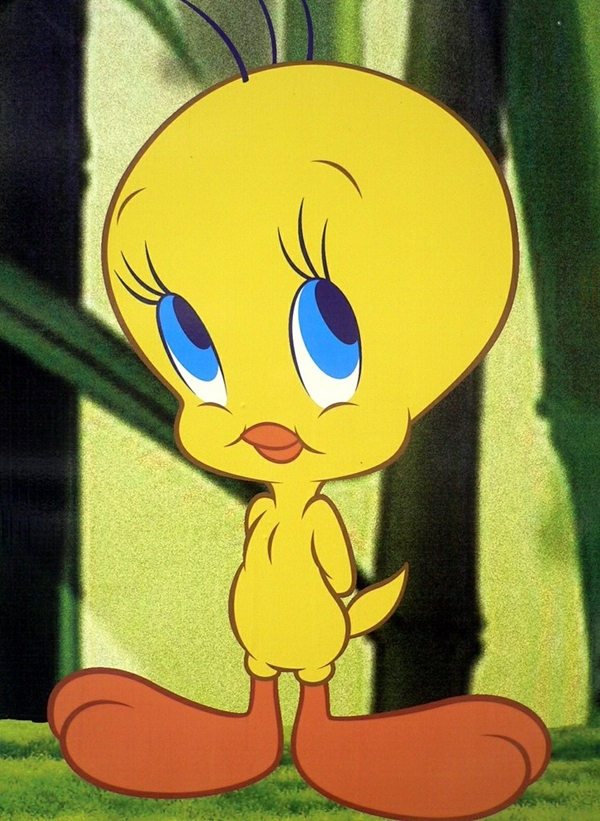 I don't know about you but every time I hear the phrase 'the cat that ate the canary,' an image of Tweety pops up in my mind. Poor little canary always had Sylvester on her back to make a meal out of her. Let's not go grim and talk about her big head. For such a small bird, she surely has a vast head. But if we speak the truth, her huge head is what makes her look so much more appealing.
Casper, The Friendly Ghost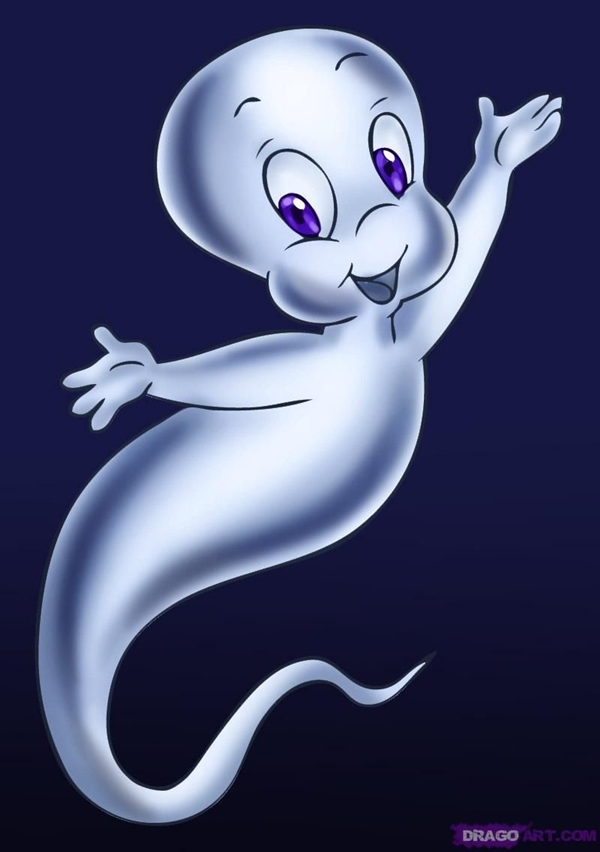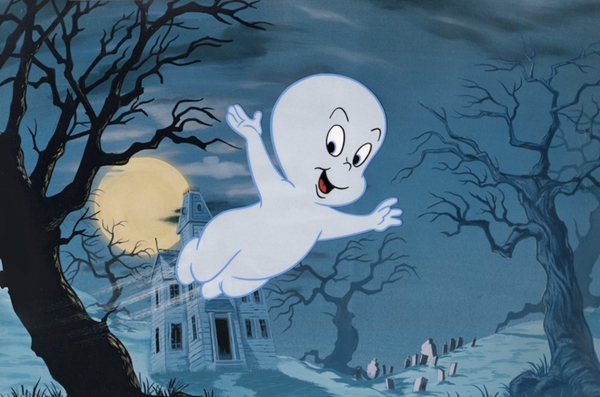 Casper is probably the only ghost we all appreciate and love and are not scared of. And why not? The creators made sure to make it extra sweet and adorable with a monstrous head but delicate body. Unlike the creepy and scary ghosts we see otherwise, Casper with its charming wide eyes is the friendliest looking ghost that there could ever be.
Scrappy Doo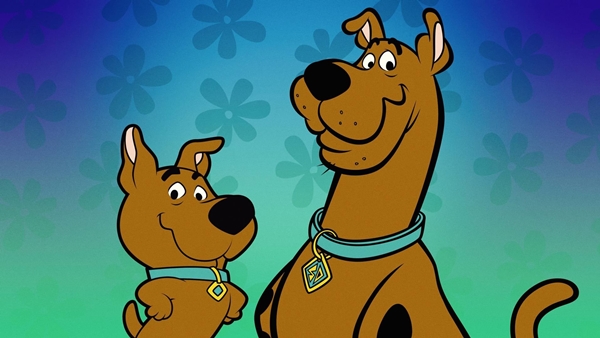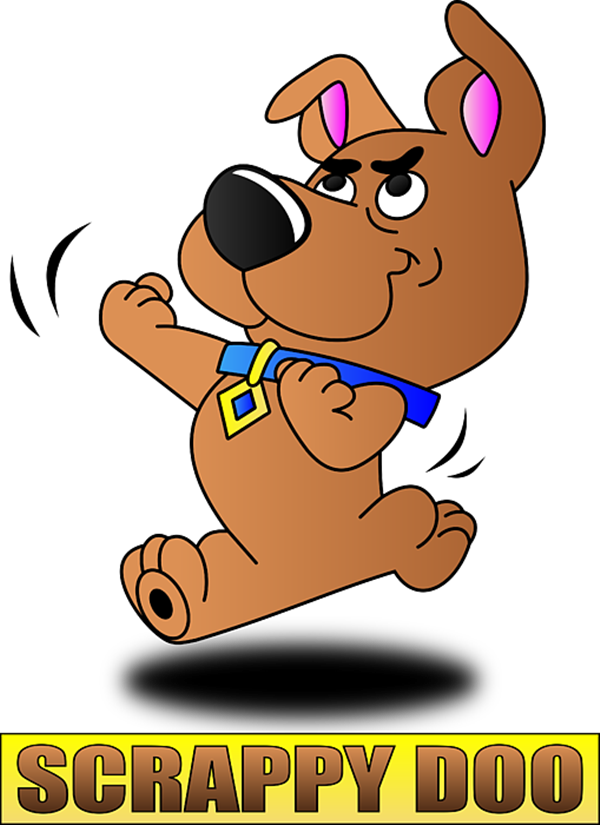 We all know who Scooby Doo is. But if you have forgotten his nephew, Scrappy Doo, then let me refresh your memory. This cute Great Dane puppy is as adorable as giant his head is. While the rest of his body looks small, you can always tell he is related to Scooby Doo by looking at his enormous head.
Edna Mode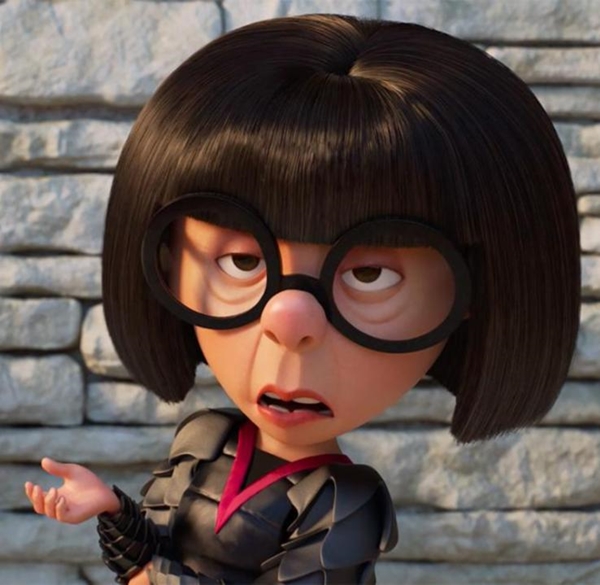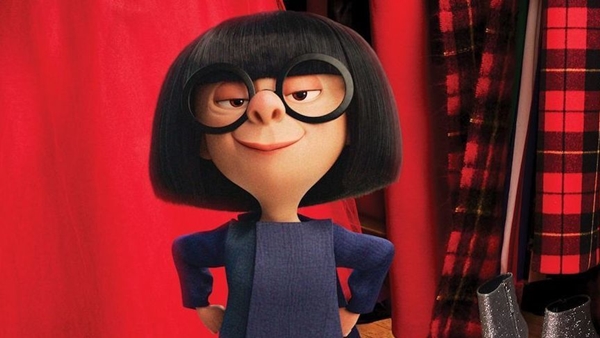 This extremely smart and feisty character from the crazy popular movies of The Incredibles always makes sure to leave the fans gaping in awe with her crazy fun costumes. Not just Edna Mode is an inspiring sassy character that catches the attention with her humor, she also manages to catch the eyes with her gigantic head and equally gigantic glasses. Her short body, unique accent, and proficiency in science make her way much cooler than one might expect. Check out the movies if you have any doubts.
Stewie Griffin:
Yeah! The family guy is the American animated cartoon show this little kid belongs to. And when you are looking for pictures and names of cartoon characters with big heads, this kid has it all. Yes, Rugby shaped head is enough to make this cartoon character look funny and fantastic.
Megamind:
This blue and big headed guy is a combo as he depicted the villain and hero role at a same time in one movie. Yes, he is an alien refuge and with the vast knowledge of weapons and technology he always wins.
You may also check:
Minions:
This list can't be completed without listing these amazing creatures, yes, minions are best and popular fictional characters so are the movies. This character can't speak but only makes sounds familiar to what people can understand easily. And with big yellow head and black glasses minions look inescapable.
The Boss Baby:
Yes, this one's cute but don't underestimate this little boy as he's bossy and is very professional with his ways of working and words. Yes, with the small physique and big head this kid looks perfect and smart as well.
Roger:
American adult animated sitcom has this grey alien character. Yes, this lazy looking cartoon character is sensitive and cynical also. Talking about his physique? Well, he wears nothing and has thin arms but with insane big head this character deserves to be listed here.
Stan smith:
Yeah! He's the main fictional character of American dad cartoon series. He works for the Central intelligence agency and is very straight forward with his communication skills. Despite his perfect attire his big head makes him look different and stand out of the crowd.
Anger from Inside out:
If you have seen ' Inside out" animated movie then you may recall this character in your mind. His short height makes him look adorable but with the red-colored face and giant head this character can scare you in no time.
SpongeBob SquarePants:
You would not deny saying this character as one of most famous and funny cartoon character we can ever have. Yellow headed cartoon lives under water with his friends looks funny. And if you look at his body, his outfit actually suits his body type.
Mr Mackey:
This fictional cartoon character is a school counselor and is with slim physique. But that's how his head appears big to us. Sharp edgy nose is suitable with him spectacles and makes him look decent.
Mr. Bean:
Is there anyone who doesn't know this man? Well, this man is the epitome of entertainment. His creative and unique ideas on solving a problem depict his intelligence and, not only are his eyebrows catchy but his big head as well.