What else comes in your mind whenever you think of big and strong arms cartoon? Here the hint indicating towards Popeye. Popeye eat spinach as power source and professionally working as sailor that's how he got his name Popeye the sailor man. People know very much about him as of course they love to watch this cartoon on television and also in comic books. Makers pleased us with many episodes and other stuff in markets as well. But here you will get to know about Popeye cartoon character biography, history, movies and much more.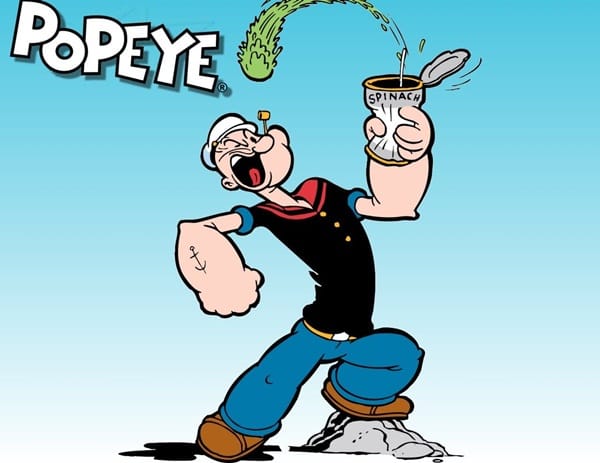 Popeye Cartoon Character Biography, History, Movies
The main promotional or we can say that wow factors are spinach, his flirty girlfriend olive oyl. Popeye showed as he loves only these two important things all the times.
Biography of Popeye:
Animators has given unusual looks to popeye, as he has bulging forearms and most of the times in perfect white dress. Funniest thing about him is his triceps that so negligible as compared to below elbow part of arm. The main bad guy of the Popeye cartoon show is Bluto who always do horrible things and ideas to dominate the popeye just to get olive oyl (Popeye's girlfriend). Story mostly turns around with these three caharcaters but many other characters also added so as to give it a funny touch. One famous scene usually happened on ship and the beautiful scenic view of sea and boat depicted by animators.
And one most important thing that everybody remembers still now is the song. I'm Popeye the sailor man". The sound and music composition made this song a legend of course. Theme song always plays effective role in any cartoon series either it's a anime movie or television series.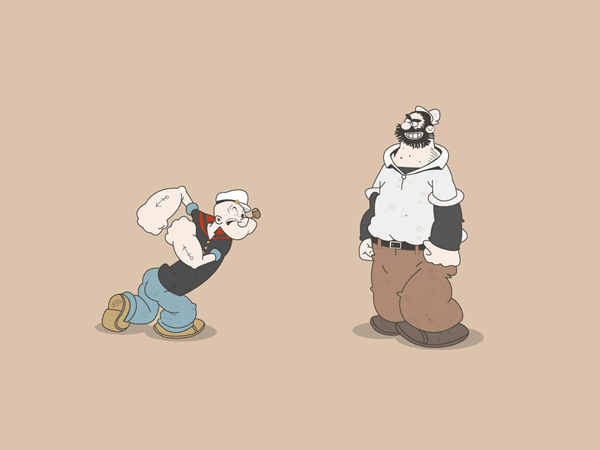 In 1995 a song tribute was performed by Ralph Sall and later many other singers have performed at various events. The popularity and fan following of this strong cartoon character have risen up so higher as compared to other cartoons.
History of Popeye:
The first appearance of Popeye was in 1929 in a comic strip where the story used to revolve around Oilve's family. Popeye the sailor man has created by Ezlie Crisler as a fictional character. Over the several years, Popeye has also published as in comic books and television cartoons and also in video games.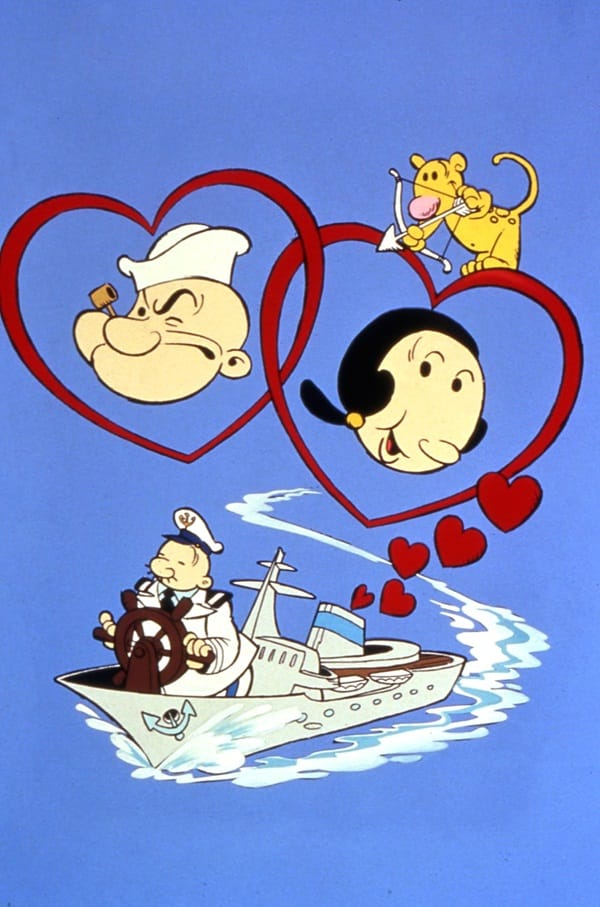 In 1935-38, this cartoon character was also heard on radio as sponsored in several broadcast over many networks. It's amazing to know; people used to sit comfortably and enjoyed the dialogues on air. That time, show was broadcasted on Monday, Wednesday and Friday at same time in evening.
Comics Books:
In comic books, Popeye shown as honest policeman who fight with criminals and mafia, where the dialogues and pictures by artists displayed the realistic view. And there have been many famous and interesting comic books of popeye and Dell and King Comic were broadly famous that time. Ron Fortier, written specially a comic for popeye in 1988 and also known as ocean comics.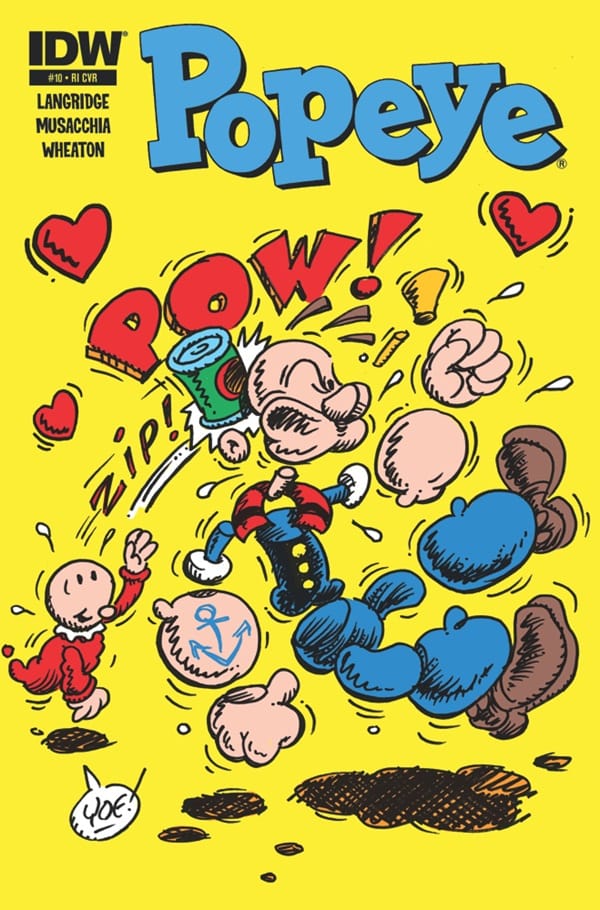 But as the technology is growing up so fast and therefore anime and television series has becoming famous in youth. People goes to shopping complex and bought DVDs and movies. In fact, many of lovers like to have asset of collection as memory and because of they are follower. In USA, there was the time, when in markets, stock prices and market rates of spinach had reached so higher. Kids wanted to have spinach in breakfast, lunch and dinner. That's all happened just because of this super strong sailor man.
Movies of Popeye:
Despite of publishing various comics and television short films, popeye the sailor man had also seen in movies. In 1980 Robin Williams played a remarkable role as popeye in musical featured film. And here the role of Olive Oyl was played by Shelley Duvall and also the many other characters were by several actors and actresses.
Little description about that movie is given below:
Releases date: December 12, 1980
Story by: Robert Altman
Running time of movie: 114 minutes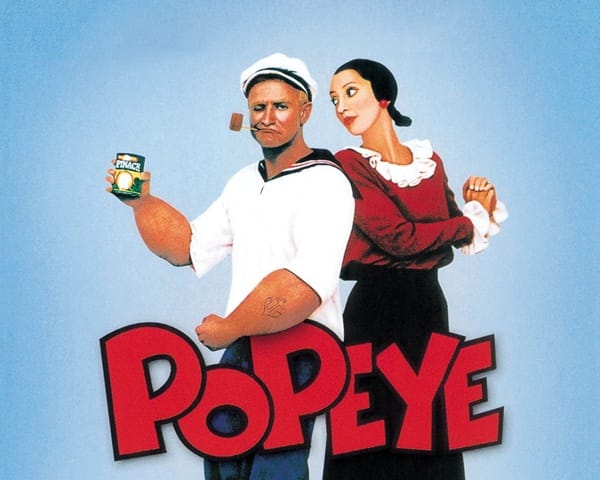 Popeye has a golden history and what to say more about him? This cartoon character has nailed the show. When it comes to talk about vegetables, sports, toys, clothes and restaurants; everywhere is popeye character. Food companies sold pasta having a popeye shape. And fast food restaurants chain has opened a branch as main symbol of popeye spinach.
People are damn fan of his personality and dialogues, especially the scenes when he got energized and strong powerful just after eating spinach. That's the moment for which kids always wait and no one else want to leave that scene. Popeye cartoon character biography, history, movies may tend us to sharpen our knowledge and of course curiosity to watch "Popeye the sailor man".