What exactly makes a cartoon character funny looking and mischievous? May be its attire, creepy yet cute face, body shape and much more whatever the cartoonist has imagined about the overall personality of fictional character. Once again we come up with a bunch of cartoon characters of different personality. Yes, cartoons with funny faces can make people laugh easily. Teeth actually play a vital role for any cartoon character's personality, yes; bugs bunny comes in mind when we talk about big teeth. Now, scroll down to check out the list of popular cartoon character with big teeth.
Popular Cartoon Characters with Big Teeth
No matter if you're 80s or 90s born or even if you're a teenager yet you can watch various cartoon personalities with big teeth. Yes, from last decade there's big change in cartoon industry as you can see new fictional character came into existence so it'd be fun for you to remind and recognize the popular cartoon character with big teeth.
Bugs bunny:
One of most popular cartoon characters is bugs bunny as this creature has revolutionized the cartoon industry. Moreover, this character is considered as the mascot of Warner bros entertainment. His grey tone skin and long ears along with his big teeth make him a complete funny look.
Goofy: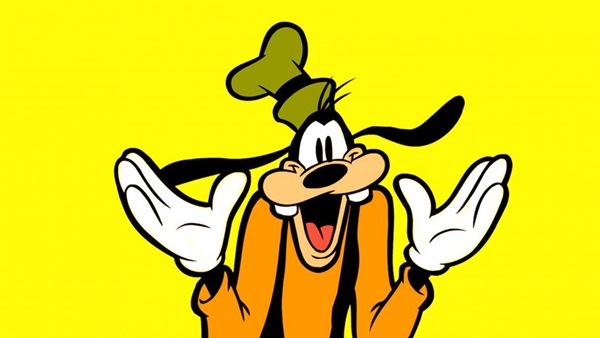 Image Source
Walt Disney productions created this fictional funny-animal cartoon character in 1932. He's the best friend of Mickey mouse and Donald duck which themselves are also the famous cartoon characters globally.  Long black ears and two buck teeth are his best personality traits along with his colorful outfit, especially the white gloves he wears all the time.
Sid:
Yeah, from the grand hit movie 'Ice age', this sloth cartoon character with flabby body and big teeth deserve this list. Moreover, you may love his googly eyes but you can't ignore his teeth which truly make him look funny and suitable to attempt silly acts.
Diego:
Another cartoon legendary from animated movie, 'Ice age' is saber tooth tiger. Yes, those long and sharp teeth can torn anybody apart in no time. And as the movie depicted this cartoon character, Diego has shown the true bravery in movie and audience has really enjoyed the fighting scenes of Diego.
SpongeBob SquarePants:
How many of you have watched this fictional character living underwater city of bikini bottom. This character was created by a marine biologist and is shown in American animated television series, moreover, is considered as the one of the best distributed property of MTV networks. His yellow colored body of square shape along with two big teeth has made him win millions of hearts.
Edna Mode:
The incredible, yes, this is animated movie wherein this fashion designer gained so much popularity. Even though she's got no super power just like other characters in movie yet she's capable of making suits of superheroes. Her black attire including dress, spectacles, hair color make her look ravishing but with big teeth she might get you funny dose.
Richard Watterson:
This cute rabbit belongs to the famous American cartoon series, 'The amazing world of gumball' which was first aired on May 3, 2011. When it comes to Richard Watterson, this adorable pink rabbit is nervous and lazy but with a big teeth, can entertain you very well.
Billy:
Billy, a train engine first appeared in Thomas and friends, cartoon animated television series. Yes, that's the orange tank engine and runs very fast on railway track. You can't see his big teeth all the time but only when he smiles or laughs.
Stanley from cars:
Have you seen the movies car, cars2 and cars 3? If not yet, then give it a try and you will know the significance of this car cartoon character. This one vintage car and with his big teeth he looks so adorable and funny as well.
Pinky:
Yes form the very popular American animated television series, Pinky and the brain, this lab rat mouse has gained much respect and recognition from all over the world. And yes, he too has beautiful and big teeth.
Fred Duck:
Do you still remember the famous television series, Garfield and friends? Yes? Ok then, Fred Duck was there but only in one episode and this duck has real big teeth and he's awesome in flying but always carries a parachute with him.
Mort Goldman:
He's popular character from the animated cartoon television show, Family and Guy. This man looks always decent and he's not only the person with big teeth but also his wife as well. And if you talk about his attire, his eyes and square glasses makes him look simple yet classy.
Manfred:
How could we forget to list this insane mammal when it's about popular cartoon characters with big teeth? Yes, Ice age depicts the family of an elephant and this man is the head of the family and has the real big teeth.
Below given are the names of popular cartoon characters with big teeth:
Olaf:
Montana Max:
Shira: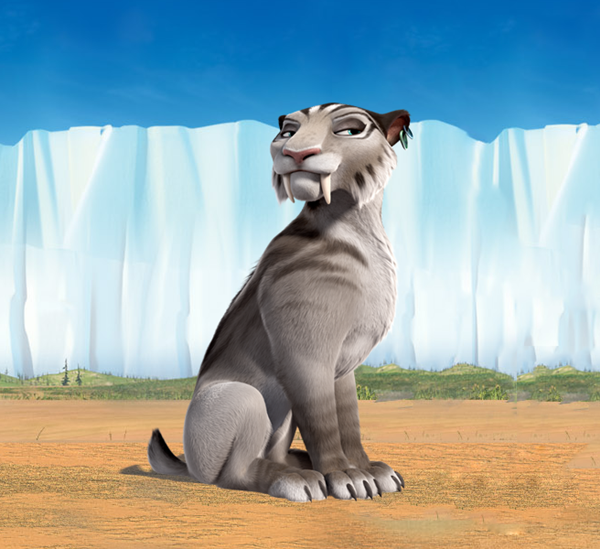 Image Source
Tow Mater:
Momo The Moth:
Green Frackle:
Harold Berman:
Rosie Grape:
Chip and Dale:
Laura Limpin:
Max goof:
Sadness:
Above given are the names of popular cartoon characters with big teeth. Now, it's turn to drop your feedback or if you want to add some more names in the list. Feel free to share this list and have fun.