Mother and a child relation is the best relation on this planet and no one can describe it words. A kid's first preference belongs to mother; of course she gave him/her birth and knows everything about kid. Either it's in real life or in animated cartoon's life; mother has depicted the cartoon show in a well manner. Undoubtedly cartoon world is imaginary and all the characters are fiction but animators always do their work in accordance with audience feelings. This time we come up with most popular cartoon moms and sharing top fifteen cartoon moms.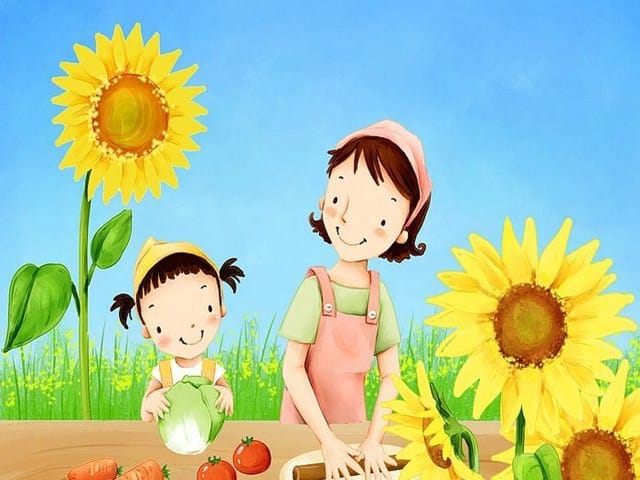 Most Popular cartoon moms
Usually credit goes to main lead cartoon character or the character belongs to title but no one can deny that in cartoon shows or anime cartoon moms have stunned the audience.
Why cartoon moms are so popular:
As mentioned above mother and child relation is purest and best form of love. Also in cartoon shows, mothers do the same things as a real life mother does. And makers have showed the mother's animation in terrific way. Cartoon shows are family show and even most of times we see the cartoon characters possessing with their family. That's how people love and encouragement should go for moms also.
Cartoon moms made remarkable impression on kids:
Children have blank mind and at this stage they learn from the things around. And that's here the main point comes. Kids watch cartoons on television and when they found that the cartoon character always accept what his animated mom says, then meanwhile kid is also learning the respect for mom, care and love of her. Moreover, kids also want their mom in a way as they found in cartoon shows.
In cartoons, especially in family shows where there are family characters like father, mother, brothers, sister and a pet always make an impression on kid's mind. Whenever a child goes to school or comes from school, mom serves the food and play sometimes. That's the common thing what a kid sees in cartoons and real life. And if you're blessed with brown skin then, you can also look at some popular black female cartoon characters who entertained us in very humorous manner.
We have collected popular moms for our readers so that if we may brush up their memory of childhood and also for kids. And those who're moms them selves could look at powerpuff girls Biography, and video games for their daughters and some superhero wallpapers for their sons.

Bubbie:
There is personal reason to share this cartoon mom at first. If you are not biologically mother of your kid, that's the inspiration for you. Yes, Bubbie is a mom and interesting thing is that she did not give birth to flapjack (her son). Even she is not belongs to same species and over than that Bubbie always provide the love and shelter to her kid. That's proves that even a step relation mother could be a best mother.
The most prehistoric mom ever. In BC time this cartoon mom depicted the love and care beautifully and in responsible manner. She always spread the positivity in family and very careful mother for her kids and a best wife also.
It does not make any sense to make this post without listing this animated mom. We have seen this cartoon mother many times on television and this show is one of the best family cartoon shows and of course Merge Simpson is responsible and one of the hottest moms in cartoons.