What you are up to for this Diwali? Deep cleansing of house and decoration might get you shortage of time for making rangoli design. Rangoli, on Diwali, is just incomparable to other lighting and artificial decorative stuffs (even though you spent heavy bucks) on it. If you are excitingly waiting for the design you want to portray, or if you have never tried the rangoli and so is your first time, we representing best rangoli designs for diwali to try this year.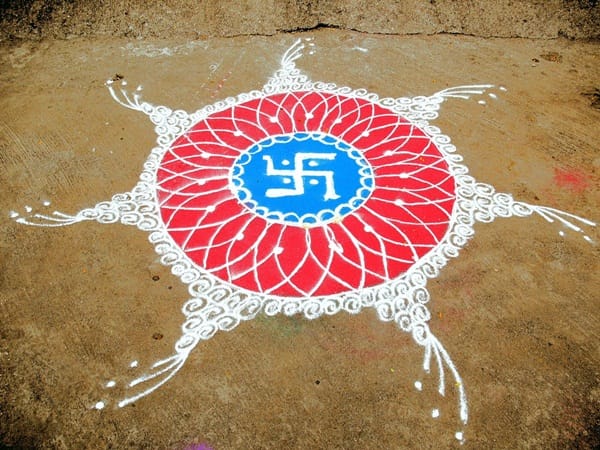 Rangoli designs for diwali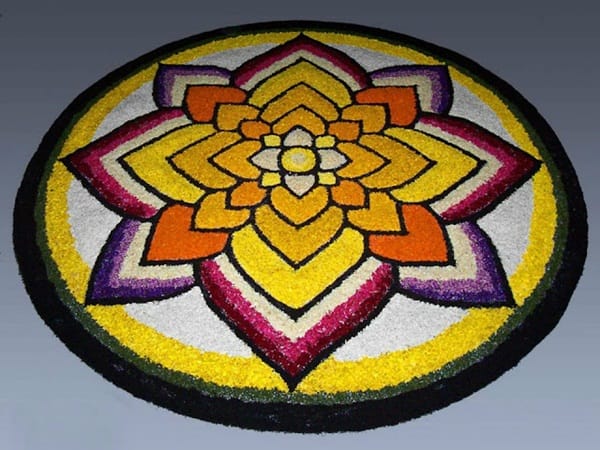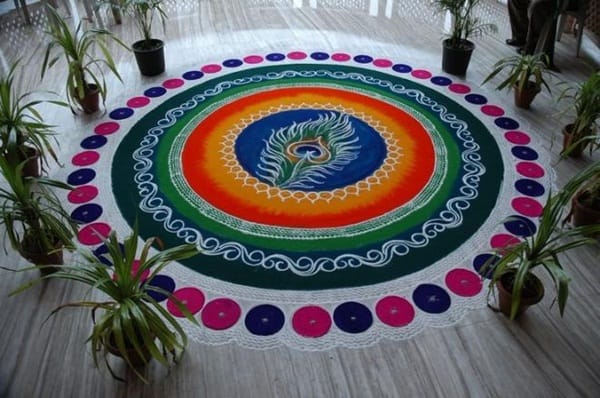 Brace yourself with flowers, water color, postal colors, wheat flour, rice flour and oil-lamps (diya). Let us tell these rangoli designs are easy and can be done with medium expertise. The best thing about making rangoli is it lets a family do task as team work and so the kids and adults doing one job to finish it fast since you can't wait for mouth watering sweets and fireworks to have fun. If your kids are fond of art and craft activities, let them try out with thanksgiving craft designs and ideas.
Room Corner rangoli: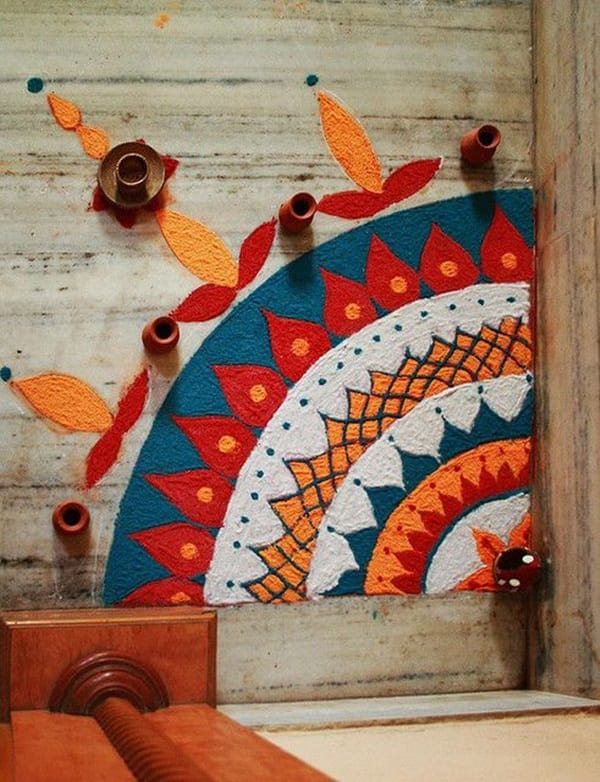 It is well understood not everyone of us have the apt floor or space to draw rangoli with safety zones, since kids or pets could walk over it mistakenly or any mishap and still you want to décor the floor with awesome rangoli design. The solution is to go in corner of room and draw it as it will provide the edge and unique design itself here.
Rice Flour rongli design: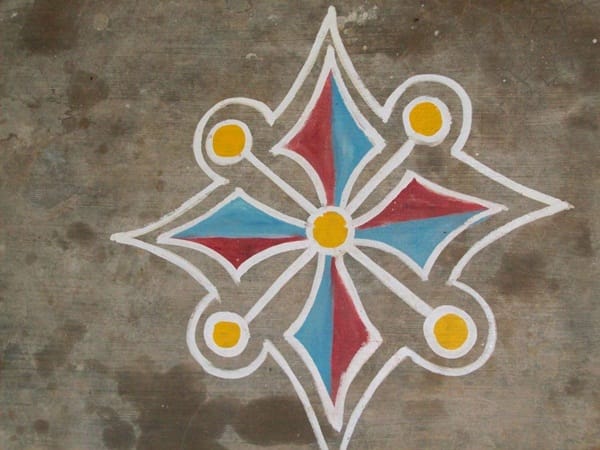 Diwali is cultural and so are the traditional ways to décor home, the days has gone when people had no water colors, postal colors or they could not bought it from market but they were so intelligent to use the rice or wheat flour to draw rangoli. And still millions of people are interested opt such traditional ways to celebrate diwali.
Colored Rice Ganesha: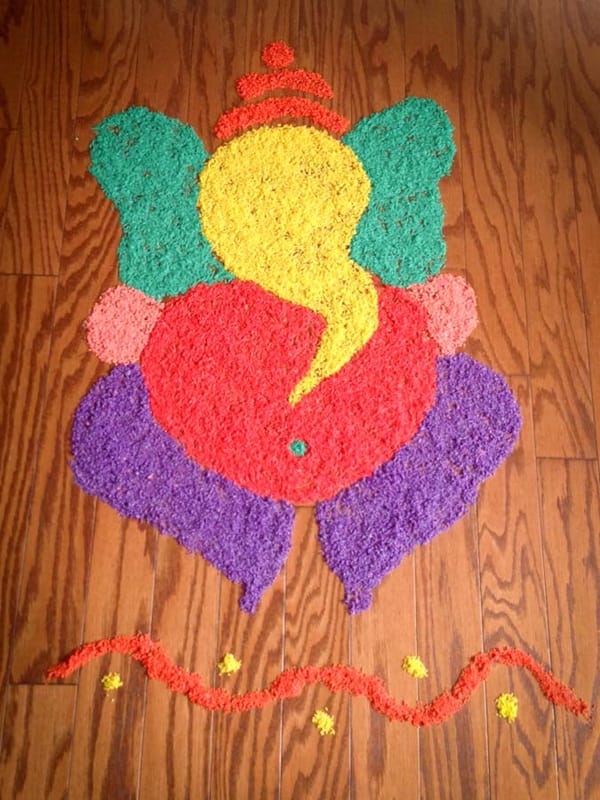 We understand the dilemma of choosing rangoli design and how to bring the uniqueness to it. The confusion in between making it either by colors or to go with traditional way might get you late so this rangoli desing is here to bring the happiness and uniqueness. You can use colored rice to make astounding piece of rangoli to portray lord Gaanesha.
Flower petals Rangoli with Diya: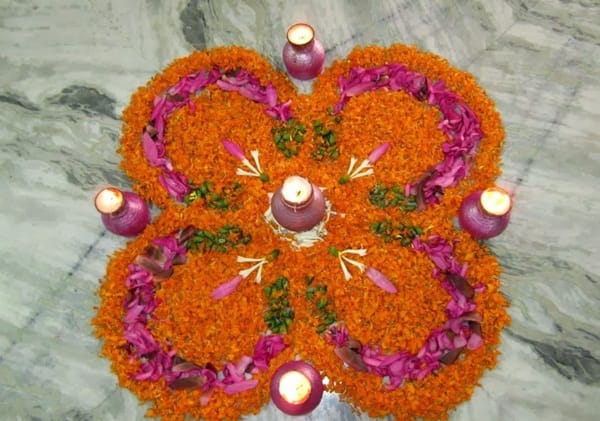 Isn't the simplest and easiest rangoli design you could ever make. Just giving it four sides as shown in image and poring flower petals and placing the diya (oil-lamps) on every side and a centre piece can save you time so is considered as last minute work done. If you unfortunately forget to buy colors then try on this design as flowers can be easily found on this occasion.
Go Green- Leaves Rangoli: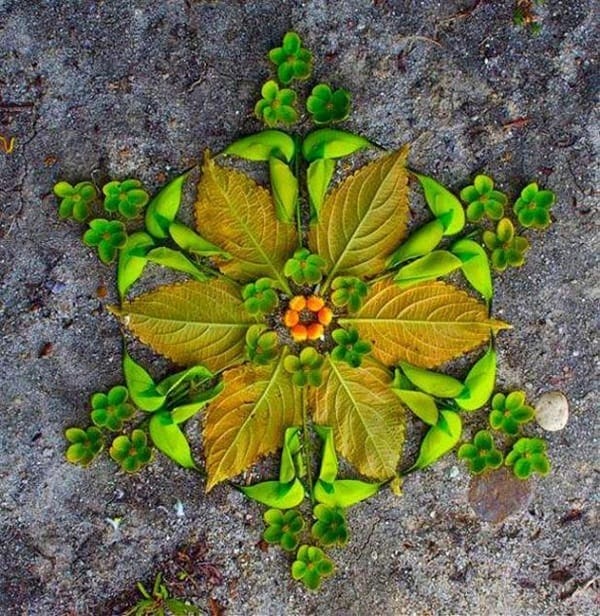 This rangoli design is a true inspiration and symbolizing us that money does not buy us happiness and even the decoration. No need to buy flower, colors or anything, just get the leaves from plant in your garden and by placing them in circular way with a bit of decoration can assure the best rangoli you have ever seen or made.
Abstract Rangoli design for the artists: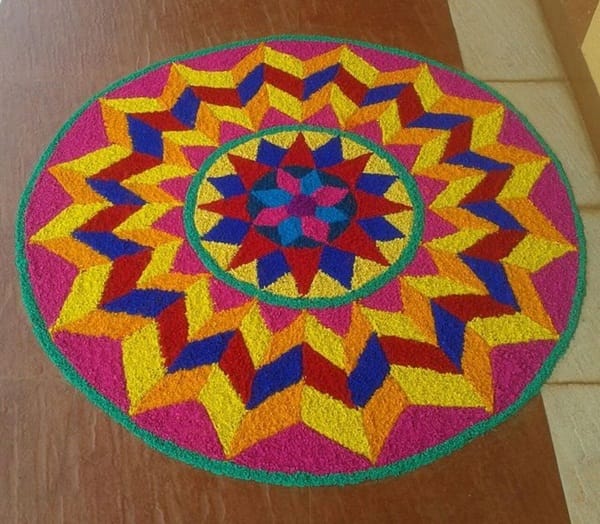 So you are not like others? Got the artistic nerves? Dude, seriously this si the day you got to create something unusual and memorable so is the abstract rangoli design for you. We do know you are good with colors, petals and also aware of traditional ways. You might have been winning lot of rangoli or drawing competitions but this time there is no win or lose situation. Free yourself from anything and hit the floor with divine and alive rangoli design as shown.
Given below are the remaining Rangoli designs for Diwali to try this year: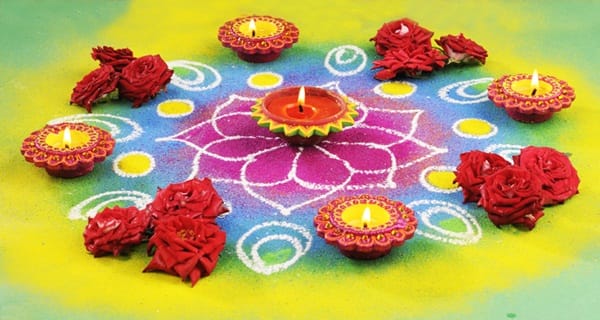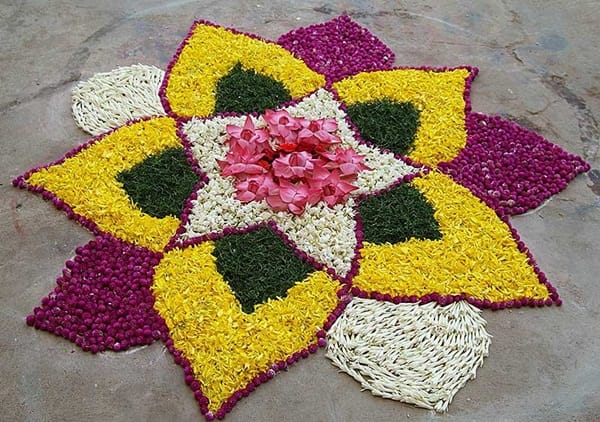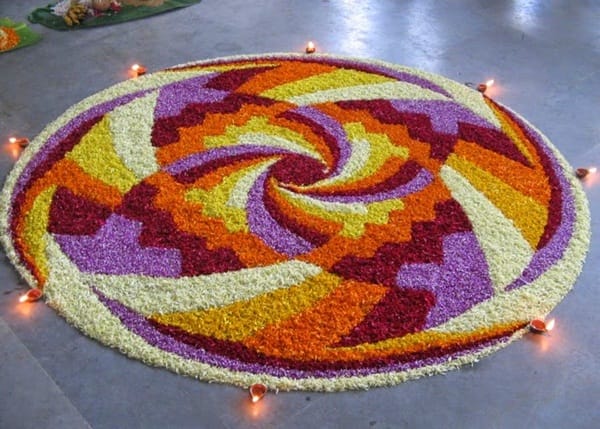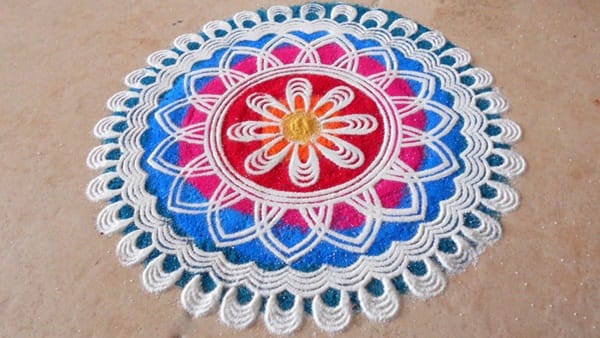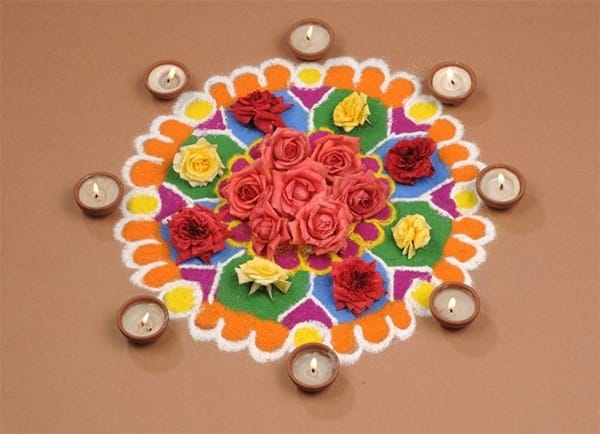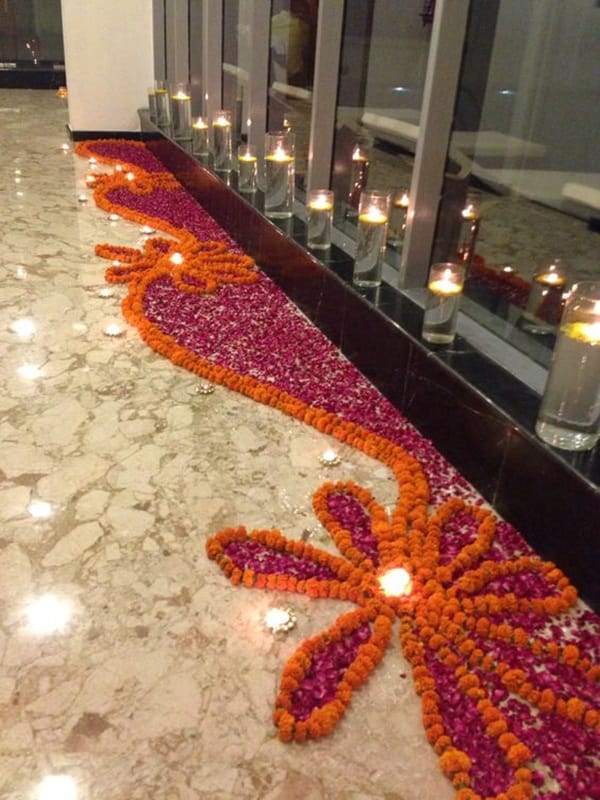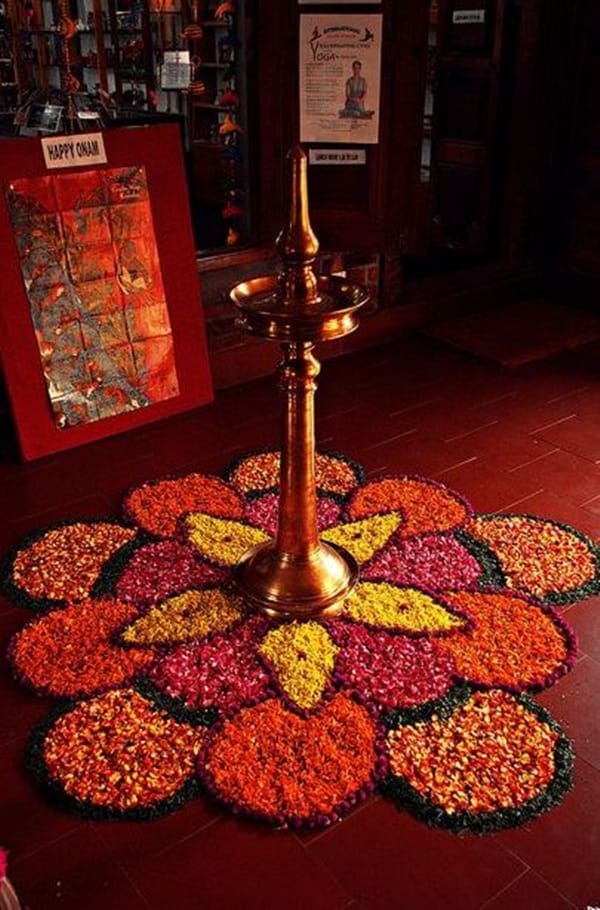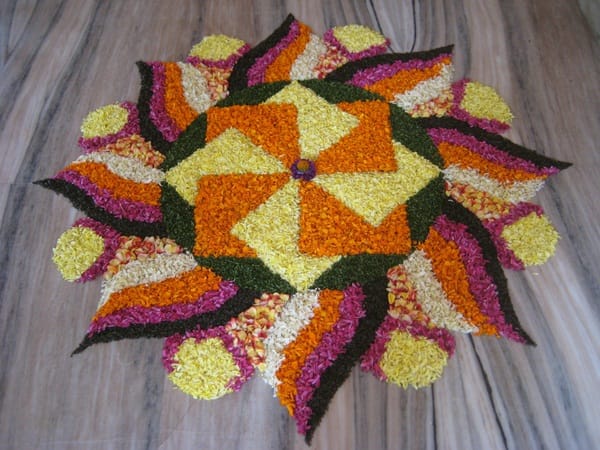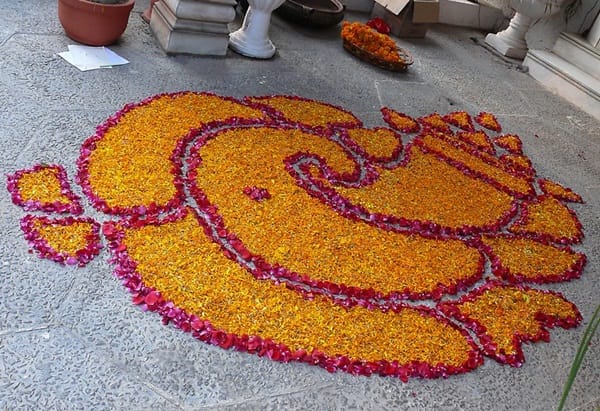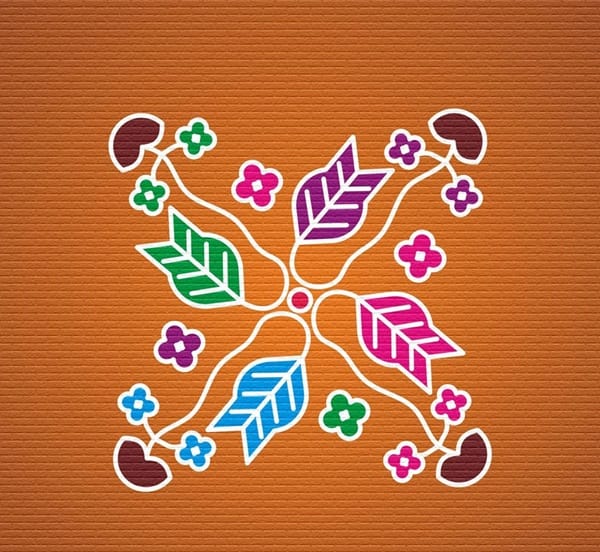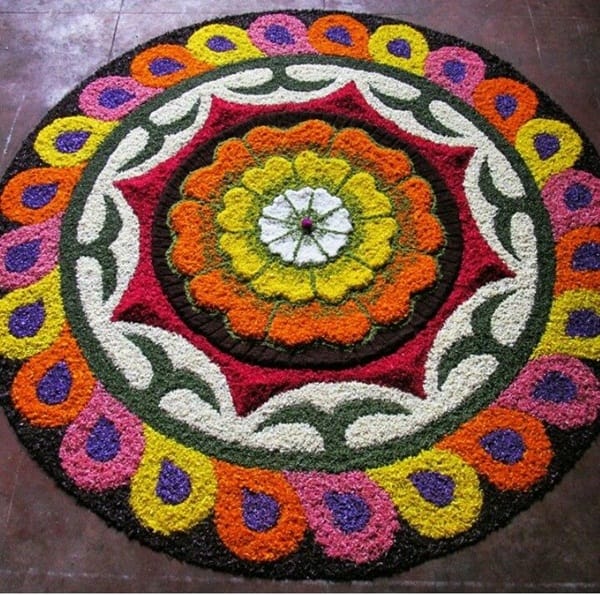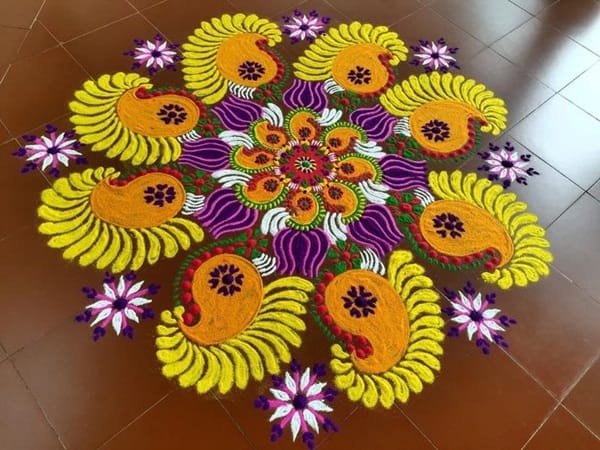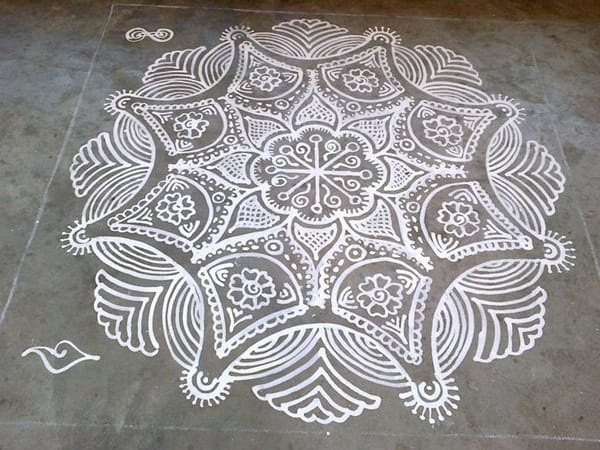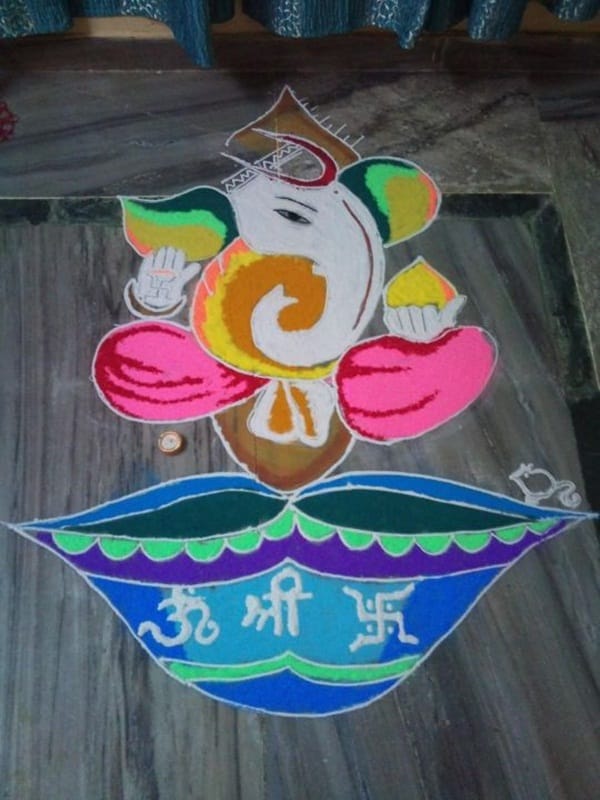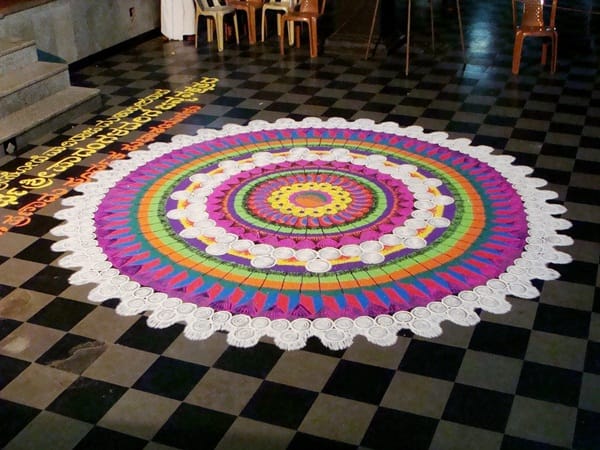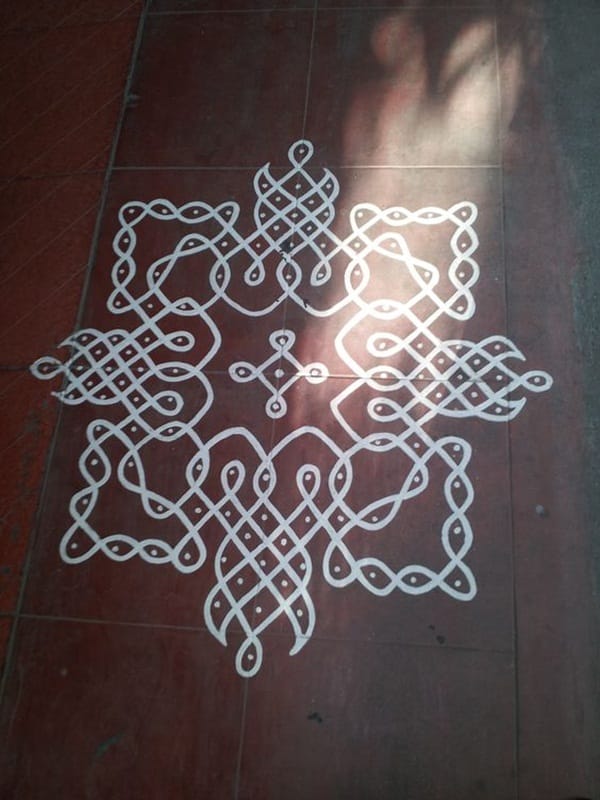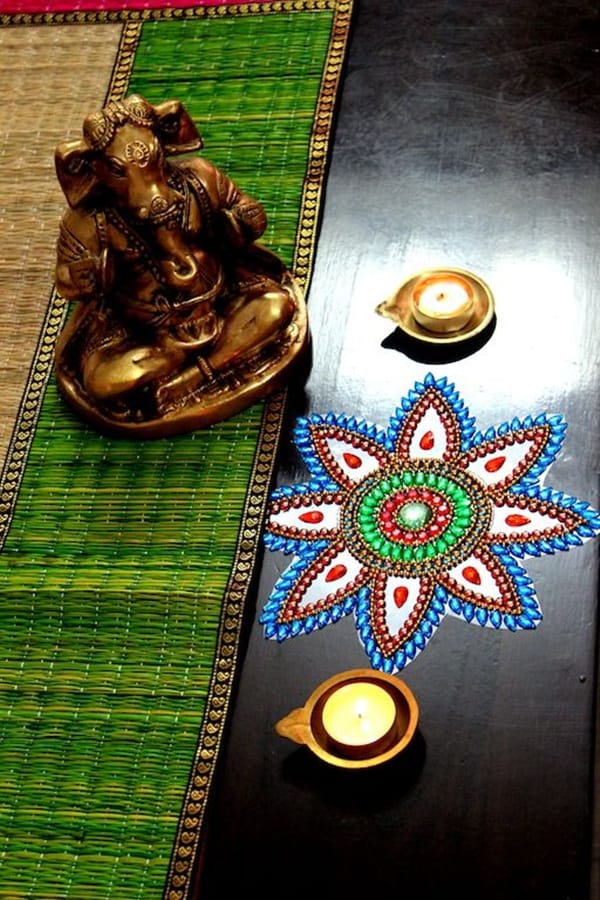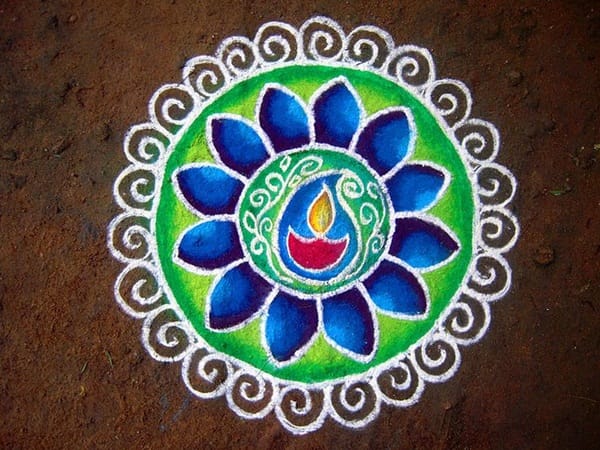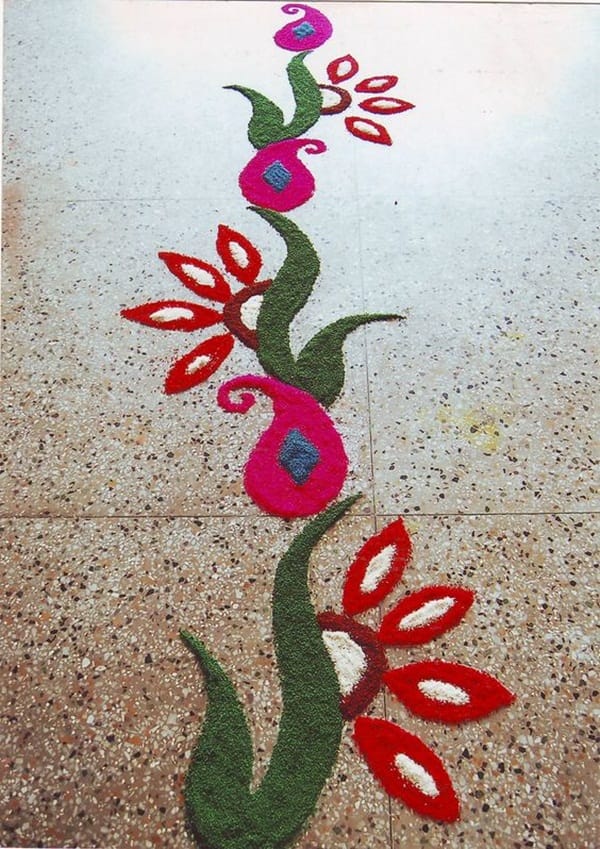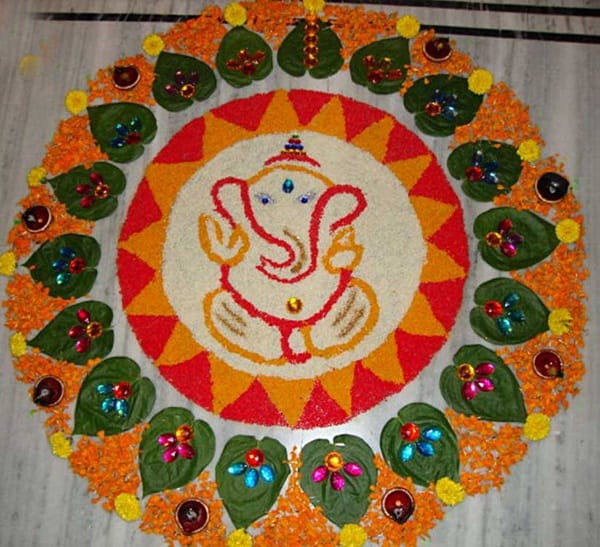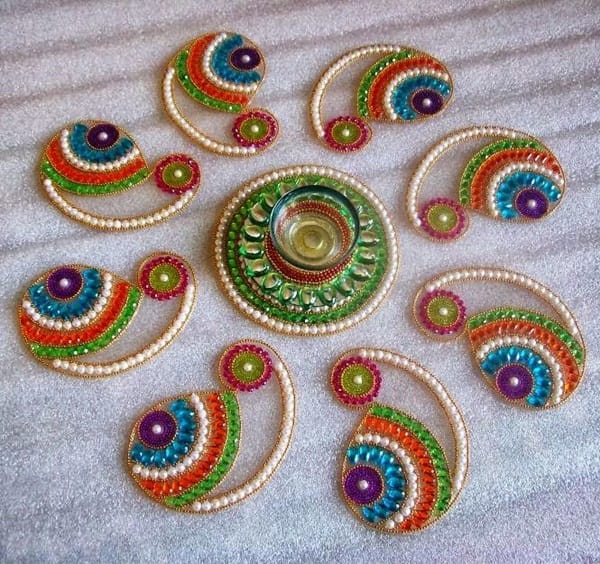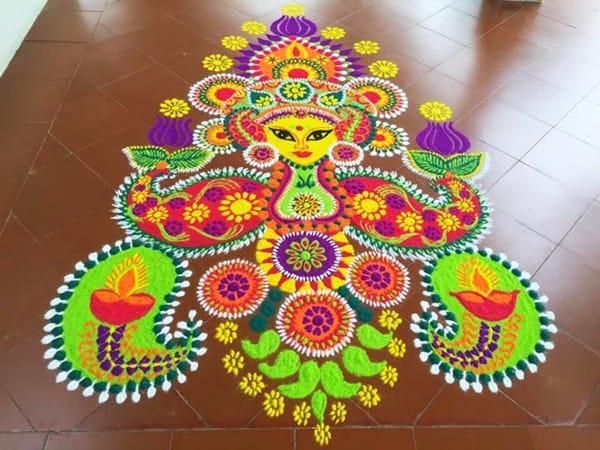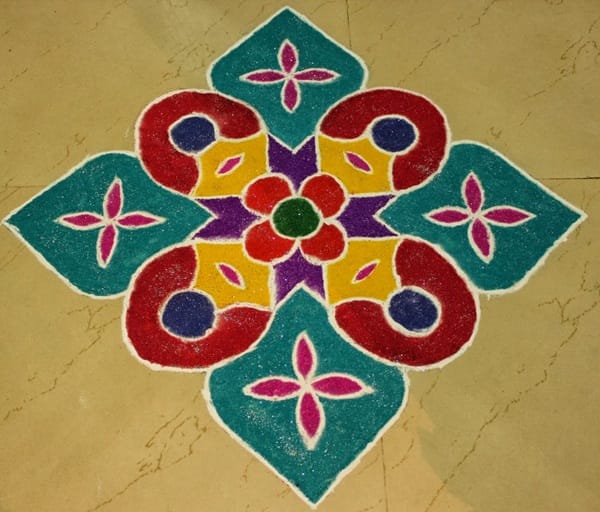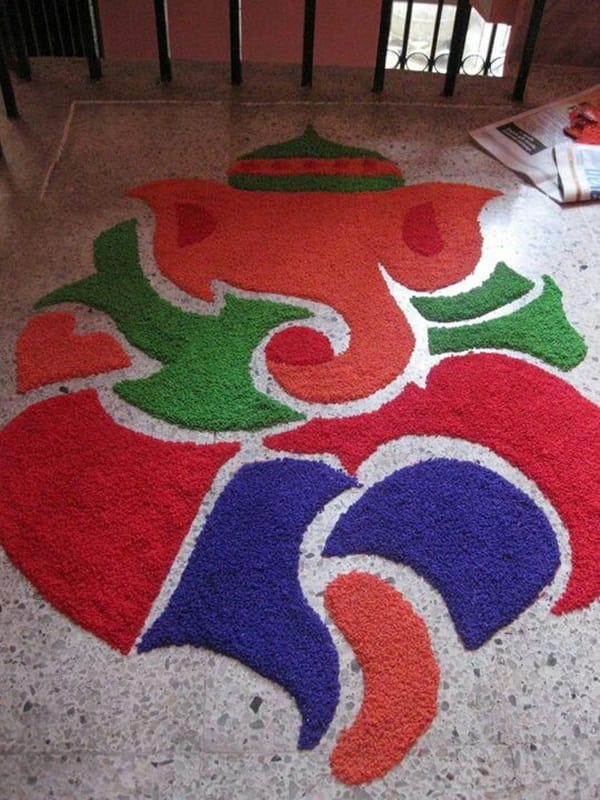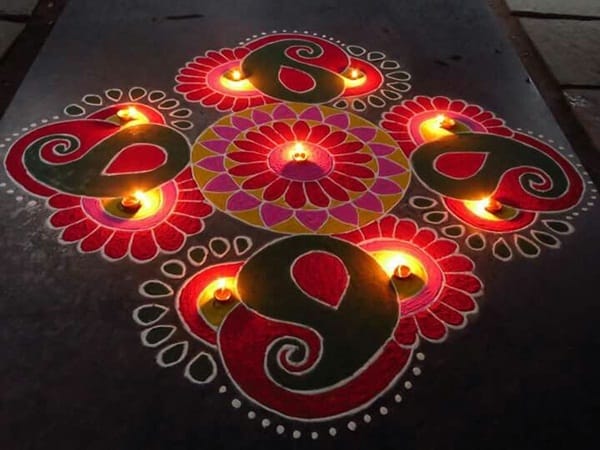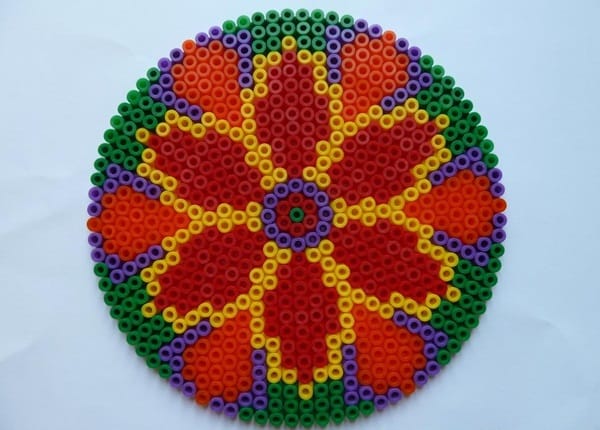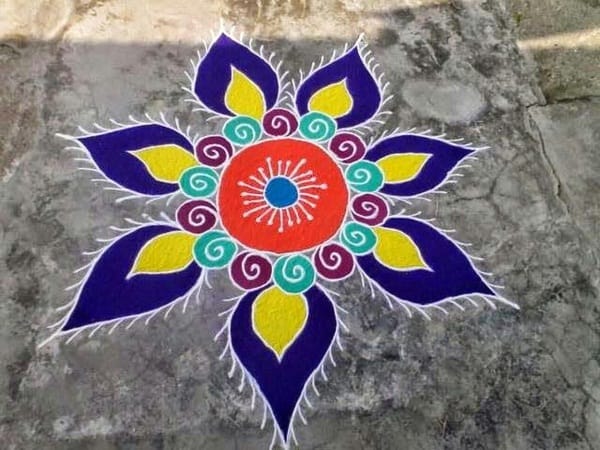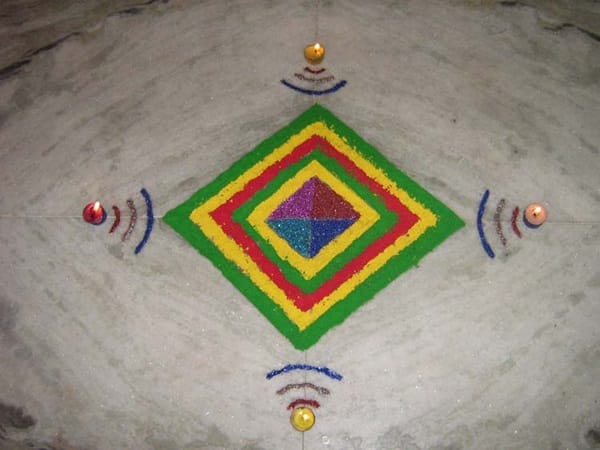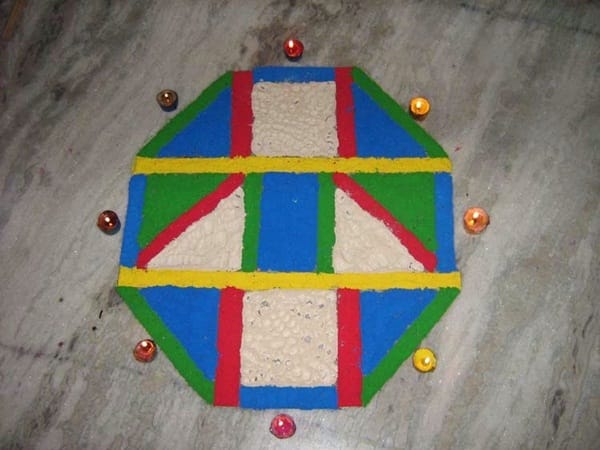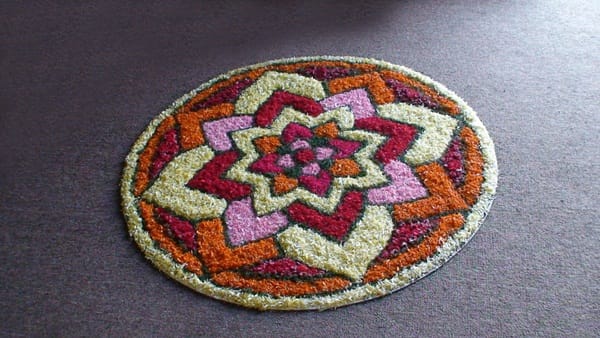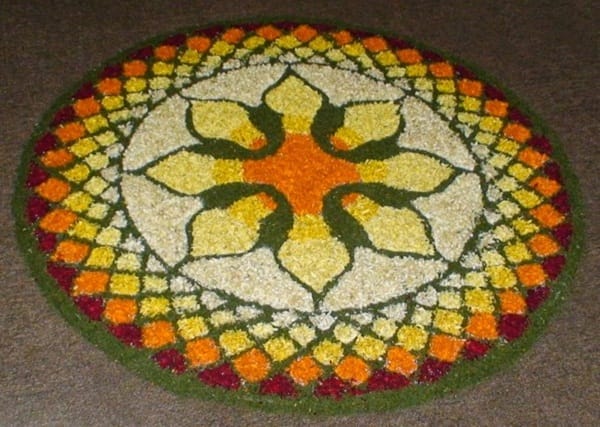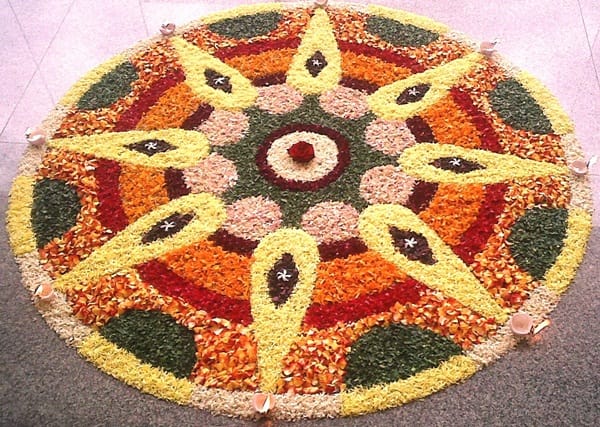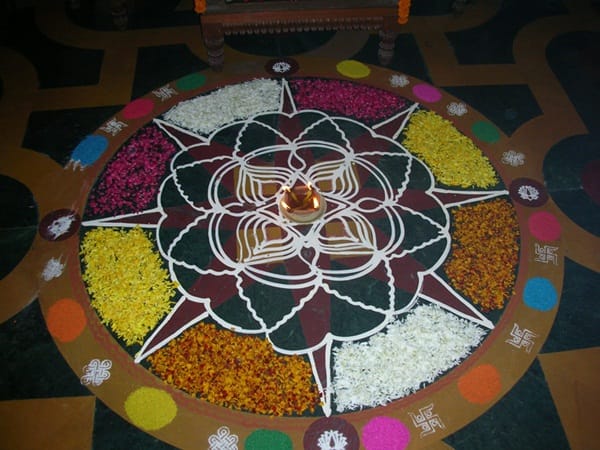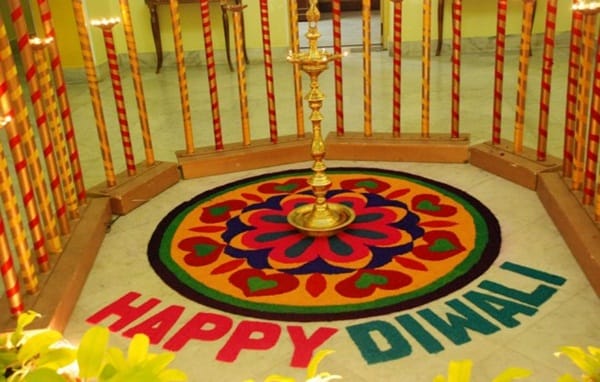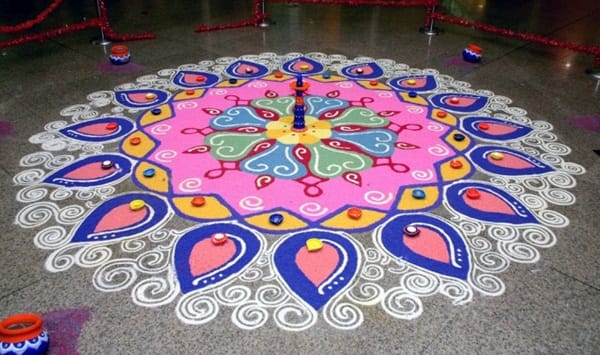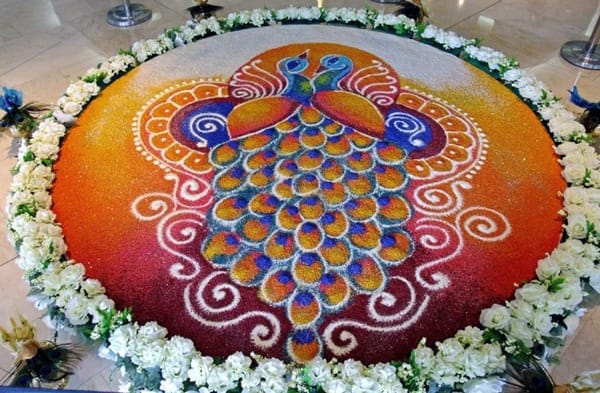 Best Rangoli designs for diwali are to admire and celebrate the festival so is considered as best decorating way as well. If you have got more ideas and rangoli designs, let us know in comment section and have fun!