Have a close look! What do you see? Well, what you are seeing is actually not real! In fact, they are not even pictures! They are drawings! Yes! Don't they look like they have popped up? Well, its optical illusion that you are looking at, and these drawings are called 3d drawings! Although they look mind-boggling and confuse your mind and vision, they are actually drawn on a plain surface just like other drawings! Do you want to treat your eyes with this mesmerizing view? Well here are Truly Amazing 3d drawings that will blow your mind! With this, have your answer to the question, Are Painting Classes for Children Really Worth the Money?

Truly Amazing 3d drawings that will blow your mind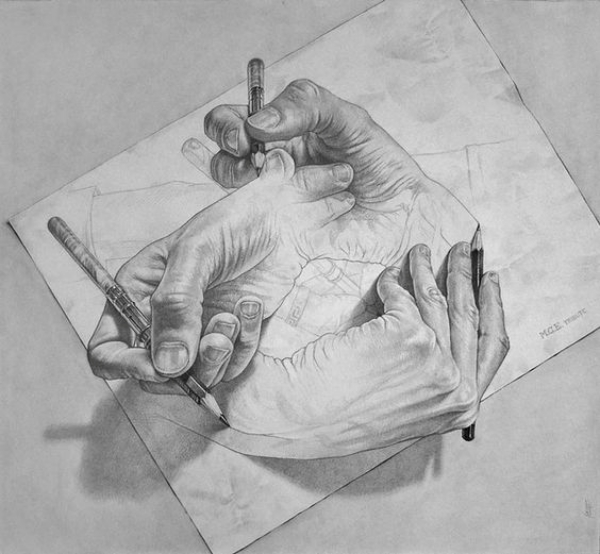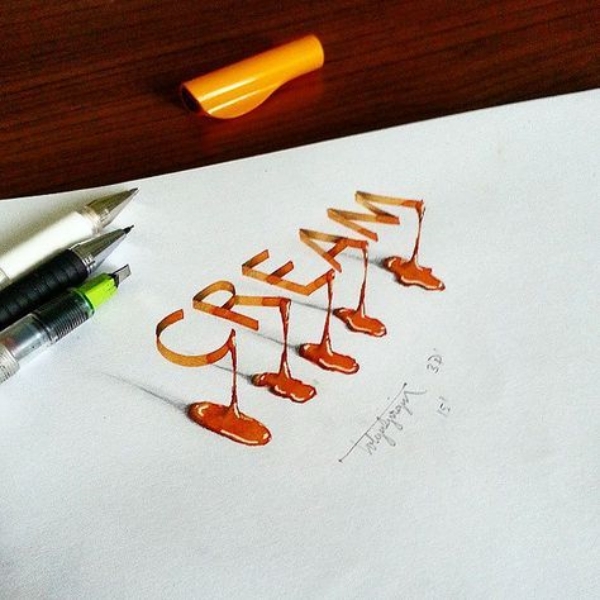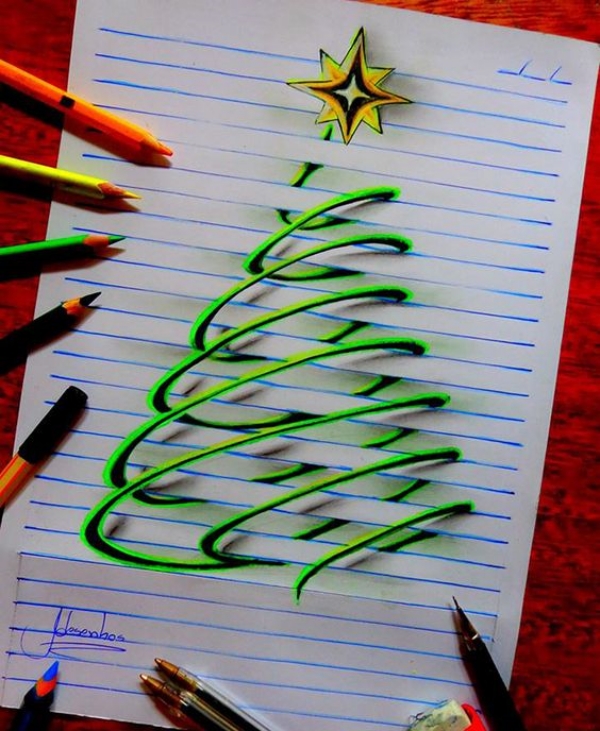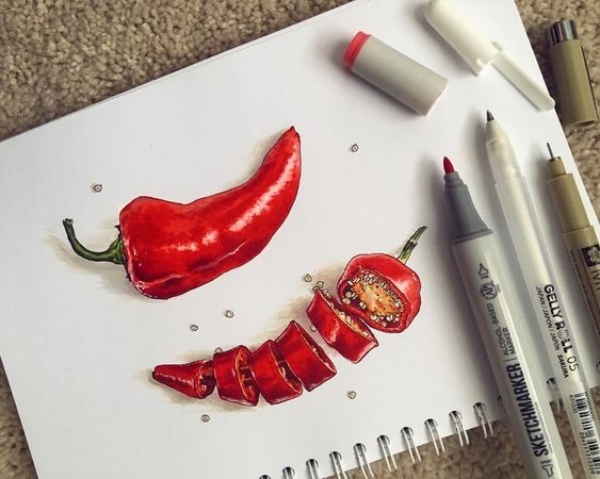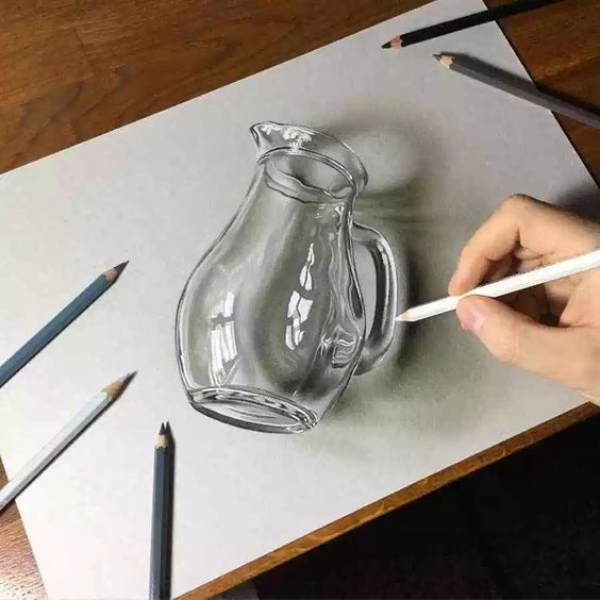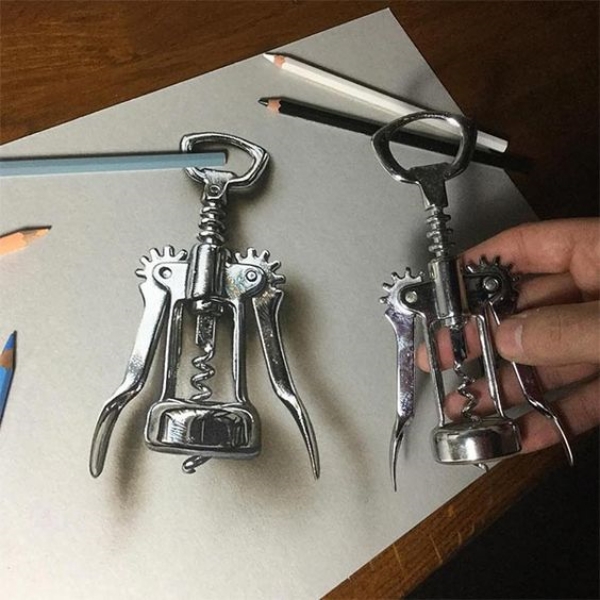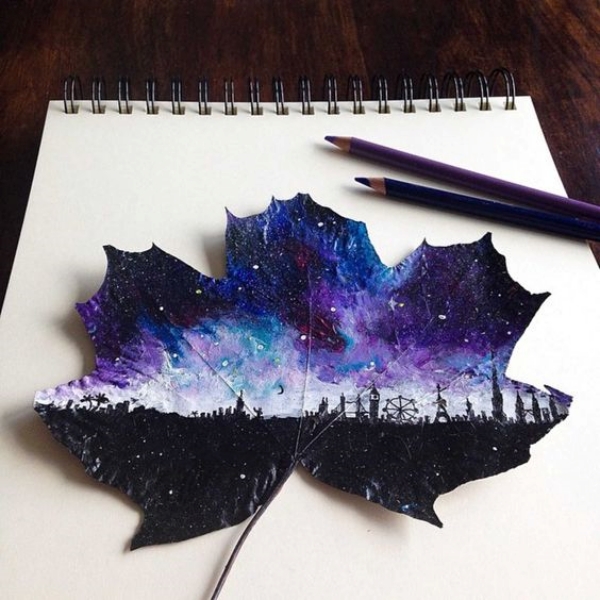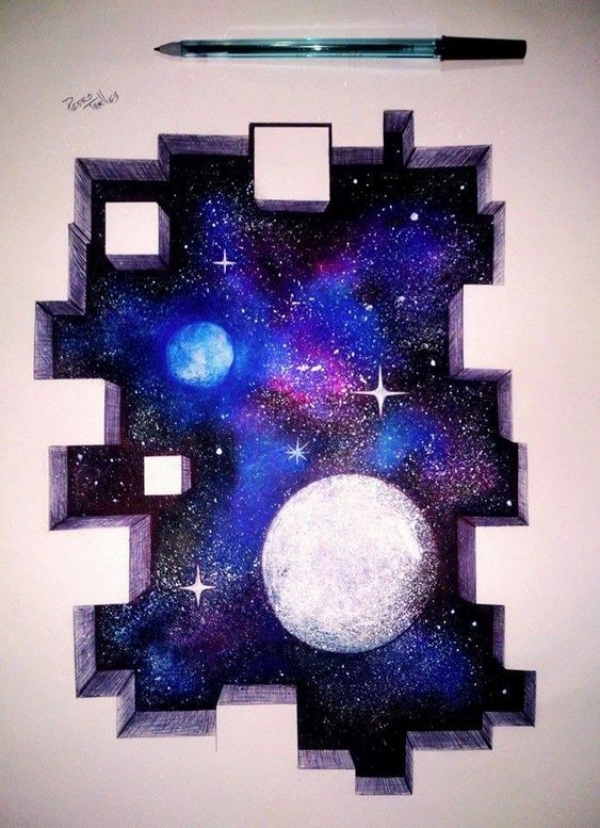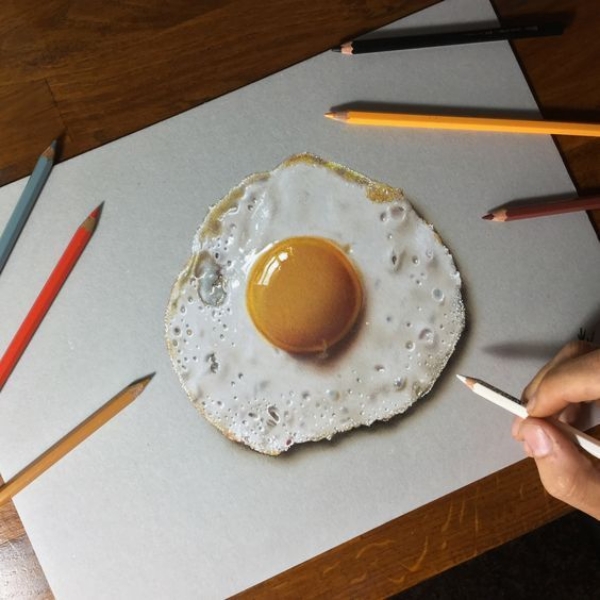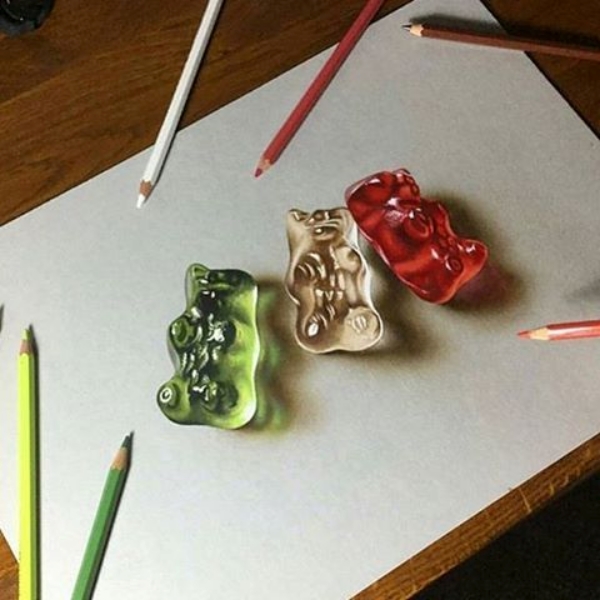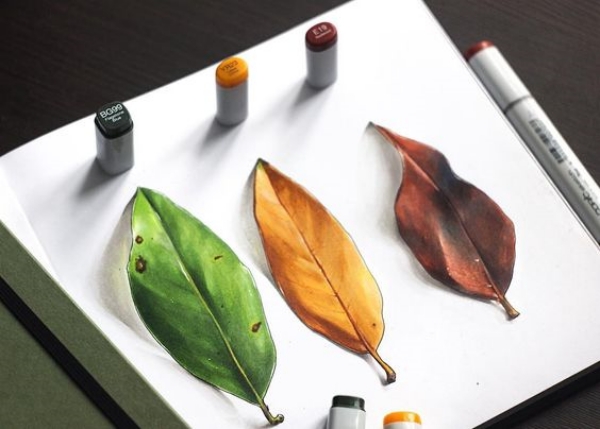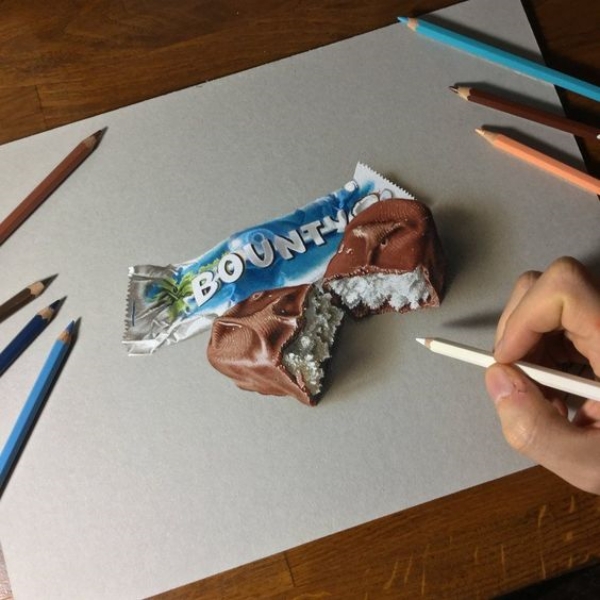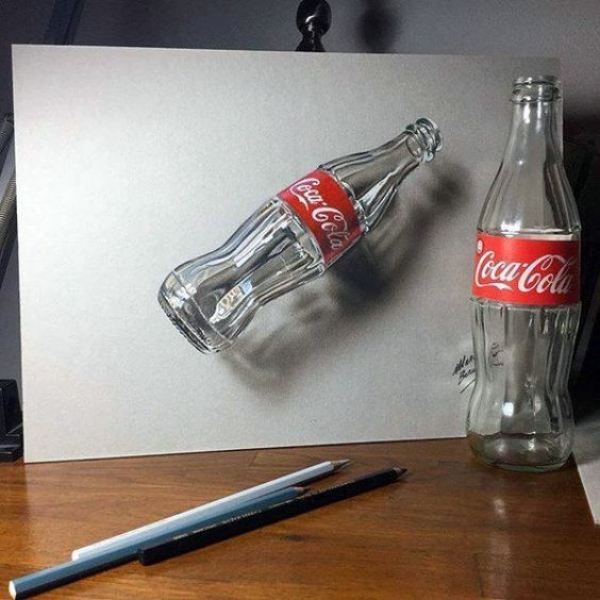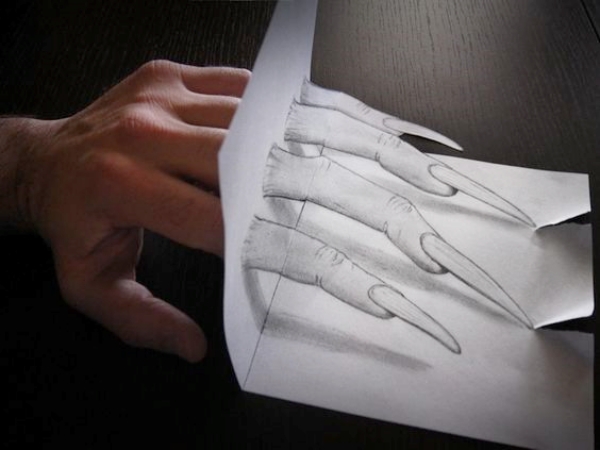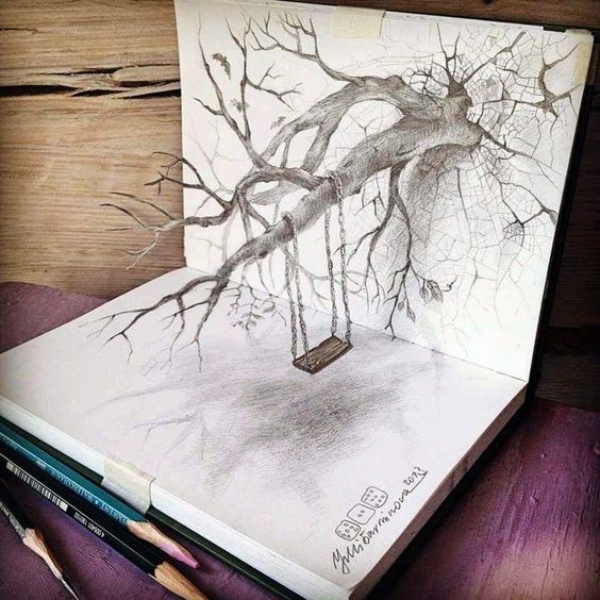 The Bubble Pop!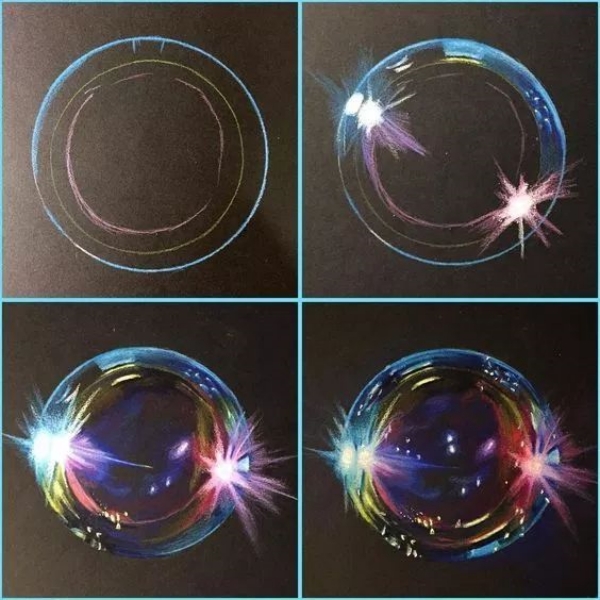 The soapy bubbles floating in the air enchant you with their sight! But wait for a second, that bubble is not the soapy one! well, it's a 3d drawing of a soap bubble that is shining gracefully showing all its mist! With this, here are Simple Watercolor Paintings Ideas for Beginners to Copy!
Oh, The Diamonds Are Forever!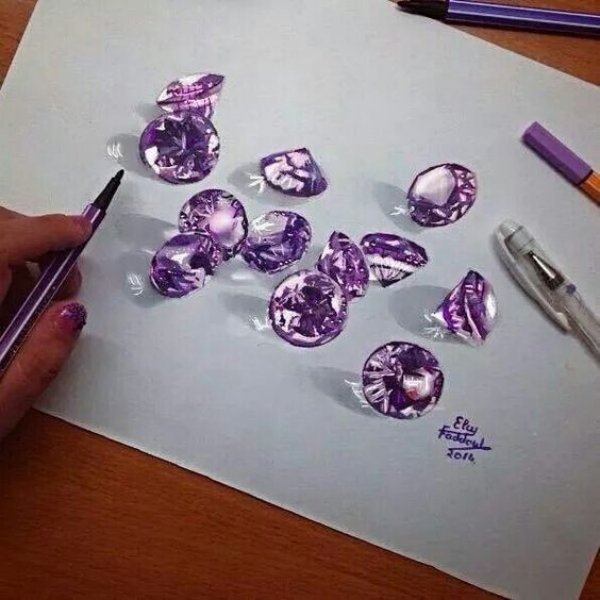 Surely the diamonds are forever! But these are not diamonds! On first sight, they look like someone has dropped their bunch of diamonds in here! Have a closer look and see how the drawing got your mind-boggling! And here are some mesmerizing Traditional Indian Art Paintings on Canvas!
Look For The Real Spoon!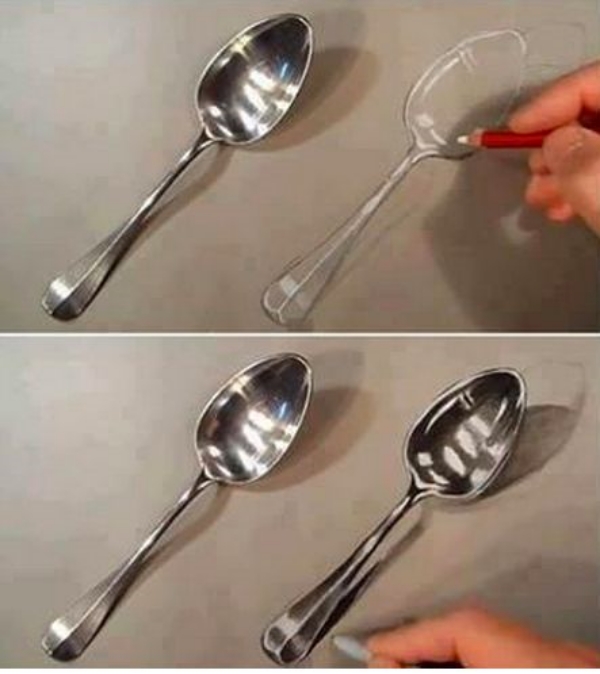 It looks like a mirror image, doesn't it? indeed! But you can see the artist has some real sight to see and draw what exactly he wants! Moreover, if you don't tell, it will seem there are 2 spoons! With this, here are Mesmerizingly Beautiful Women Painting Ideas on Canvas!
Into The Night Sky!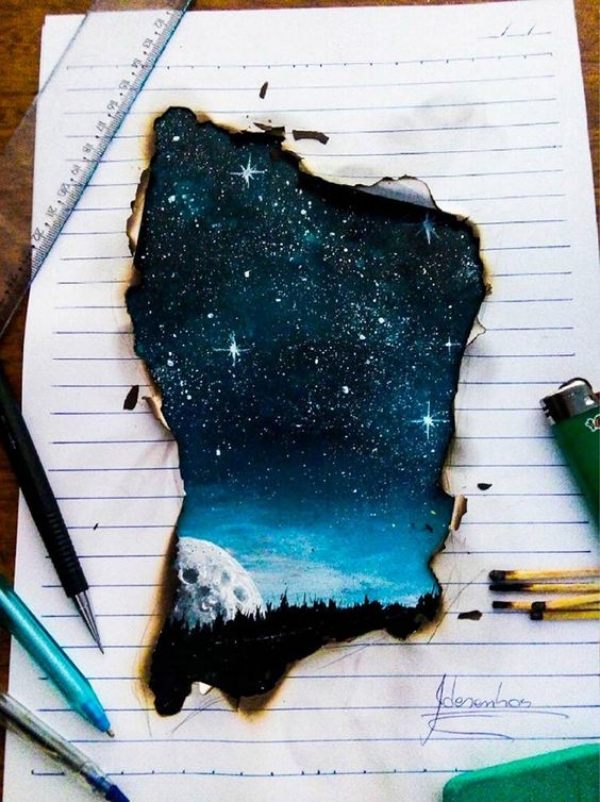 Who else here loves to gaze at the night sky? Those gorgeous balls of fire burning miles and miles away touch our heart to the core with their twinkles! But it's coming out of a notebook page! Isn't this mind-blowing! Moreover, here are Best Acrylic Color Painting Techniques you should Know!
The Pit Of Blacks And Whites!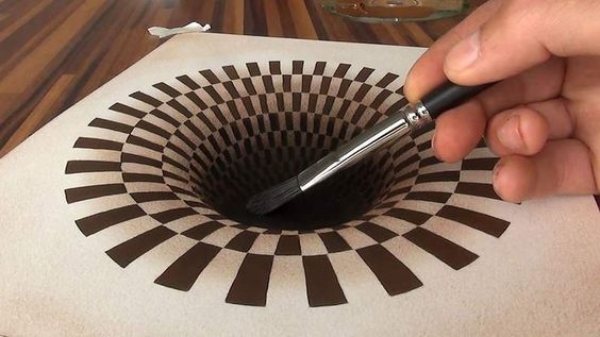 Often this drawing gets your mind boggled, but it really looks like a pit so deep down there, doesn't it? well look closer and you will feel like you are falling down into your deepest dreams! With this, here are Realistic Watercolor Portrait Illustrations and Paintings!
Oh, My Lovely Jerry!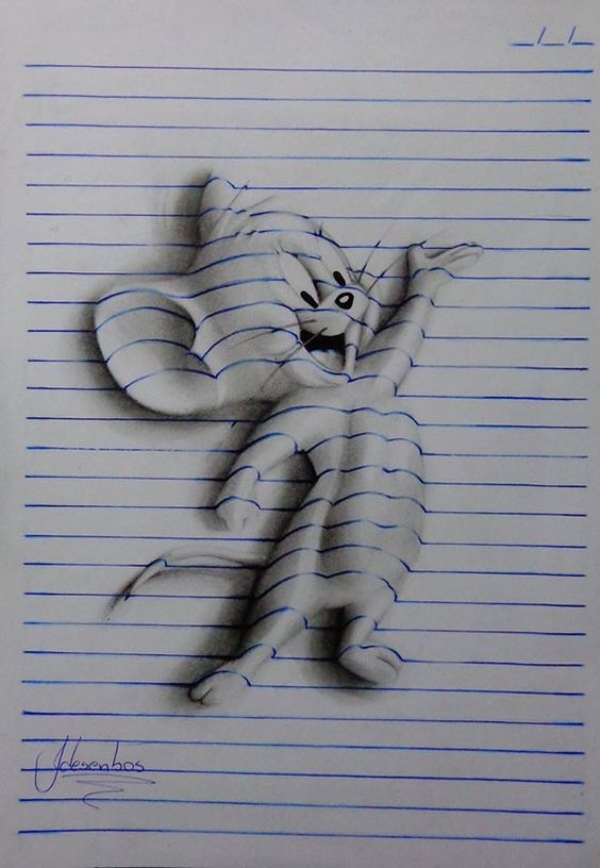 Oh Jerry, where's tom? He says, right there! Well, this is a simple yet creative 3d drawing that even you can make if you understand the deeps of it! it all lies in the lines. if you can see you will be able to tell, and if you can tell, so can you draw! In addition, here are Contemporary Modern Art Paintings for Core Art Lovers!
Quench Your Thirst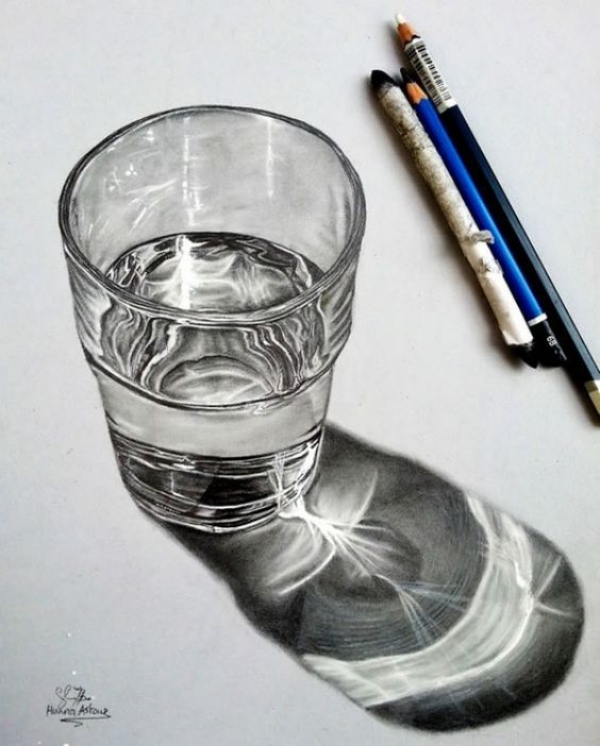 Could you hand me that glass of water? Oh! No! that's not a glass of water! Just an illusion that confused your mind! But it really does look real! With this, here are Acrylic Palette Knife Painting Techniques and Ideas!
Get In Some Fruits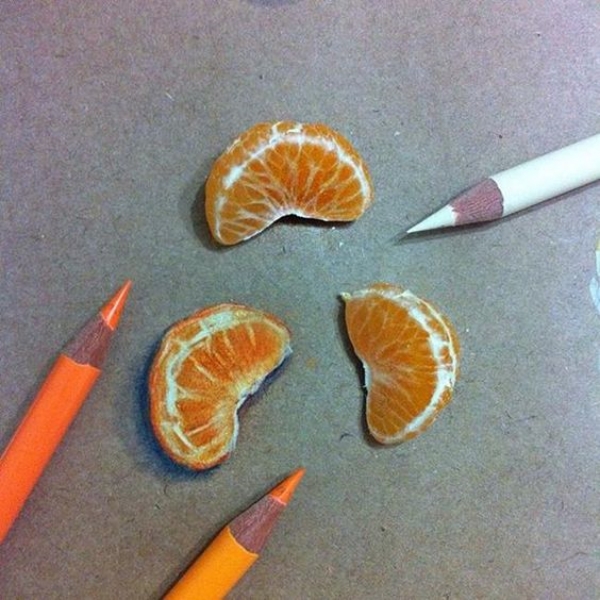 Honestly, it took us 5 minutes to actually come to believe that these were not actual oranges! Yes! They are so perfectly made that it looks like they are kept on the ground! Did it make your mouth water? It did ours! In addition, here are DIY Canvas Painting Ideas for Home Wall Decoration!
Beware! It Might Bite!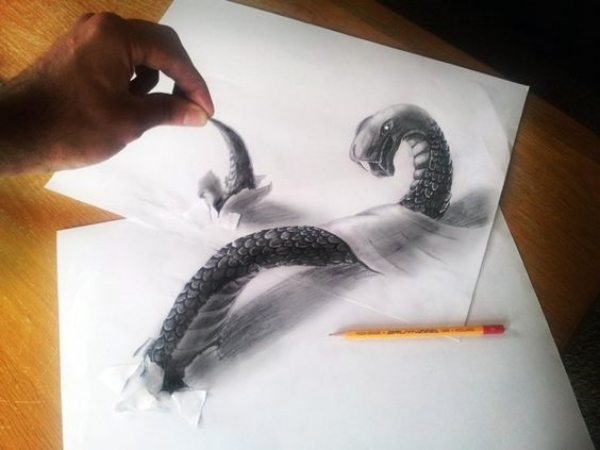 Give it your finger and snap! It'll bite! Well, no this is not the real one, but it is no less! What's fun is that the artist has grabbed its tail! And here are Best Watercolor Painting Techniques Everyone Should Try!
The Pillars To The Ground!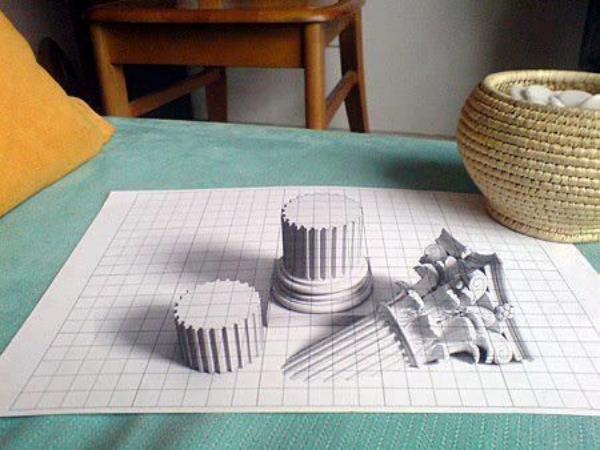 Doesn't it look like some French invasion where the pillars have been demolished to the ground? That's the charm of the 3d drawing! Moreover, here are Simple and Beautiful Acrylic Painting Ideas for Beginners!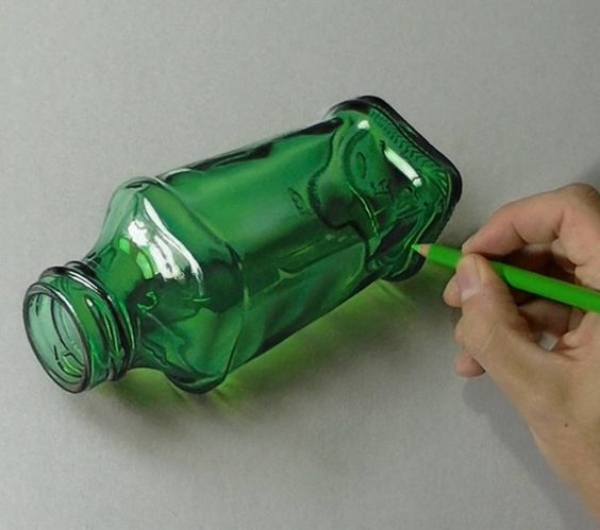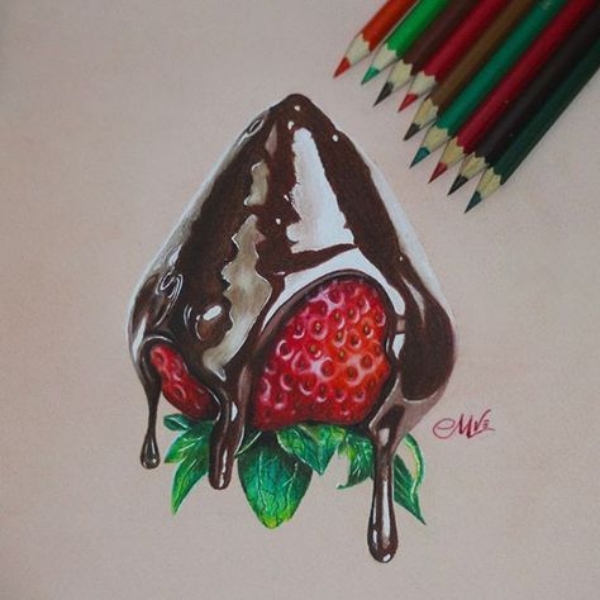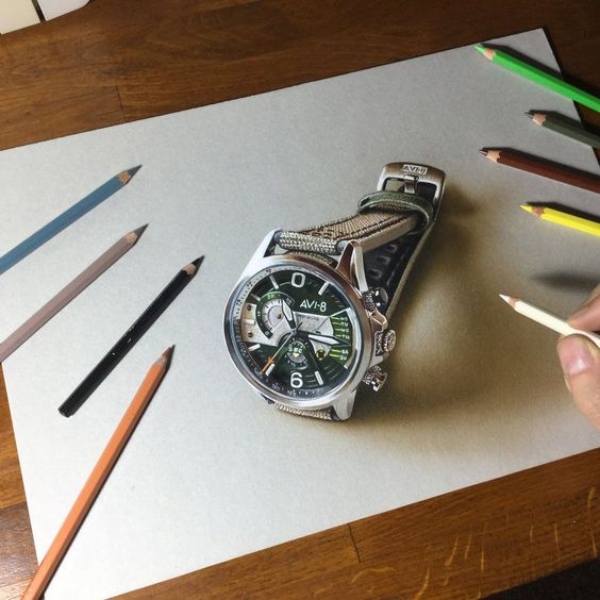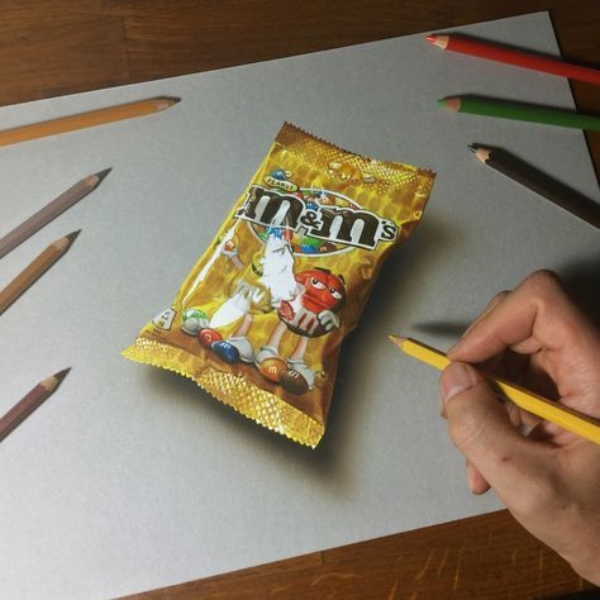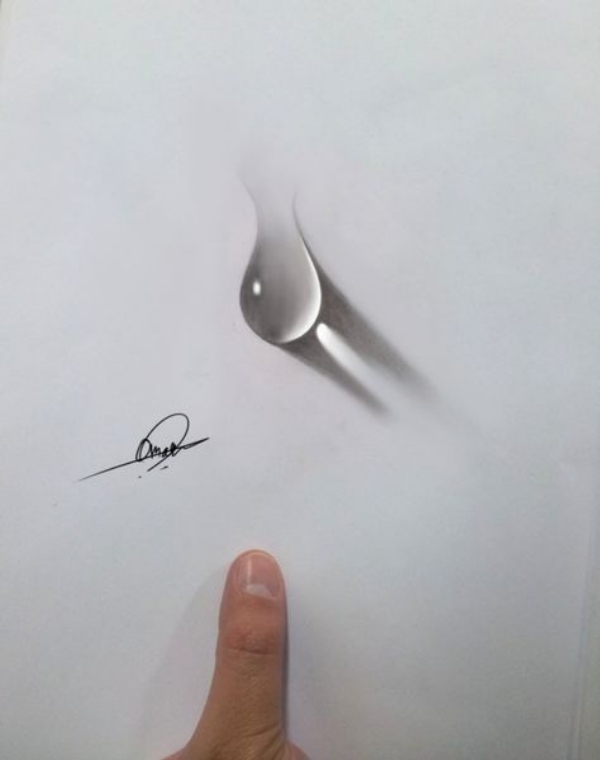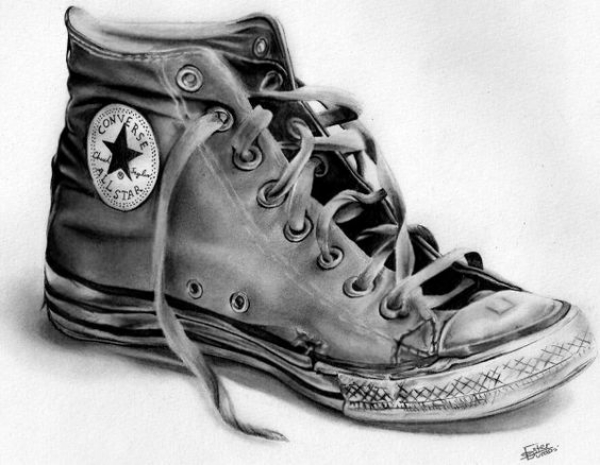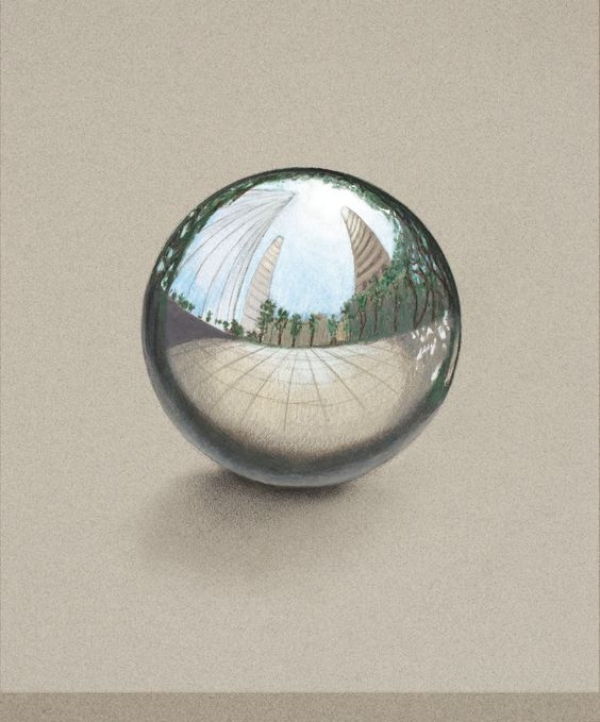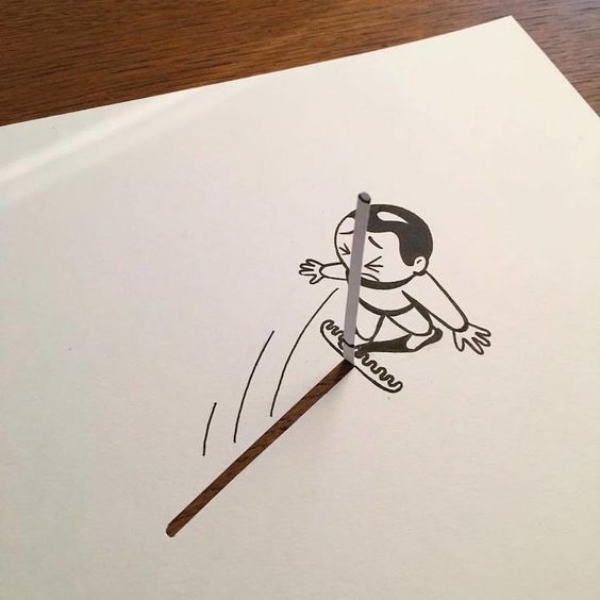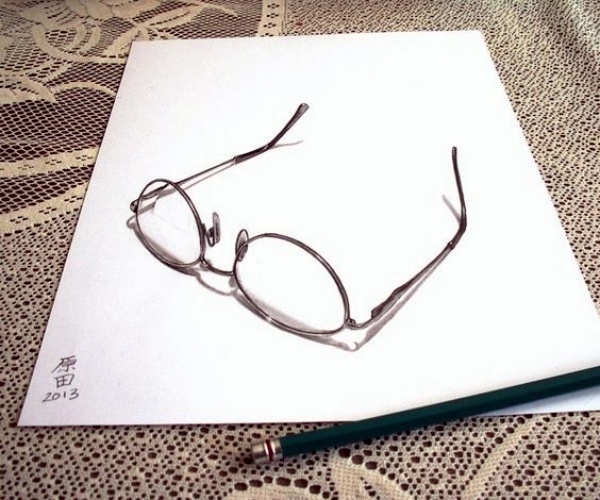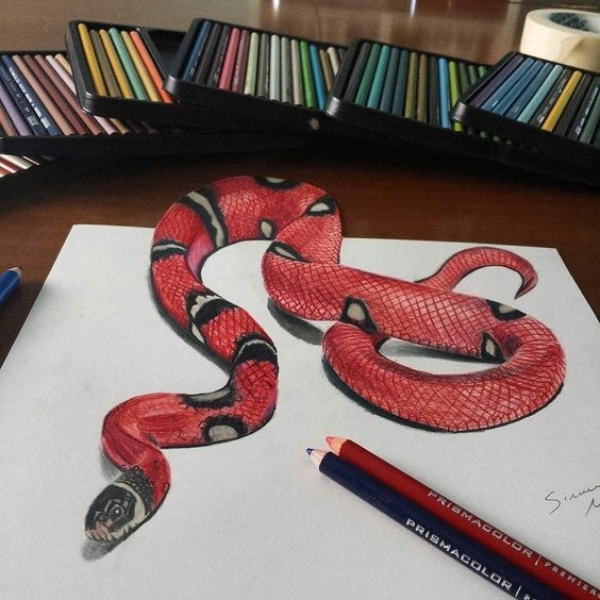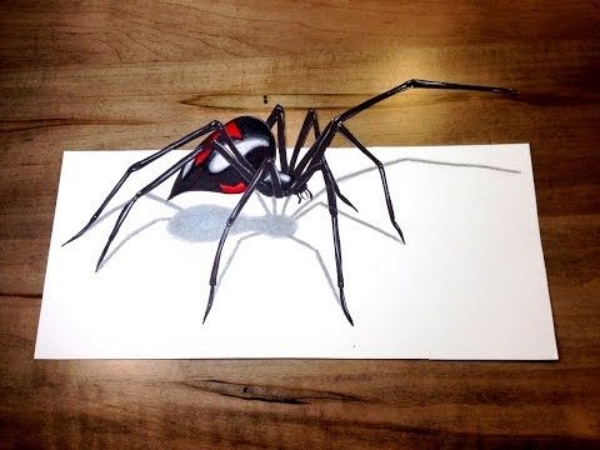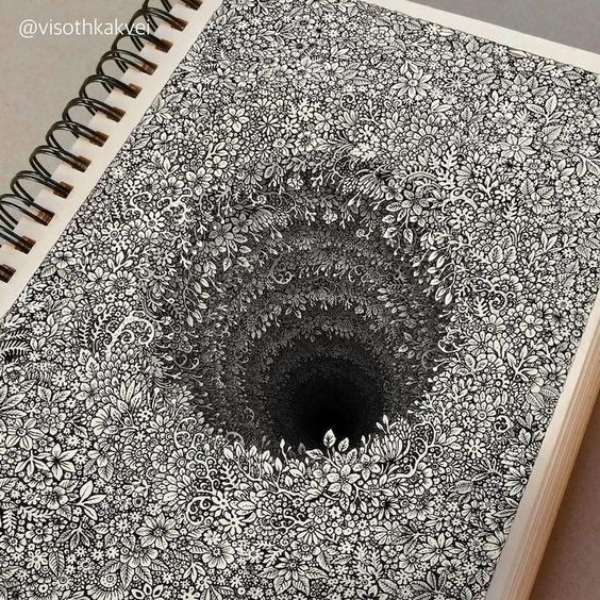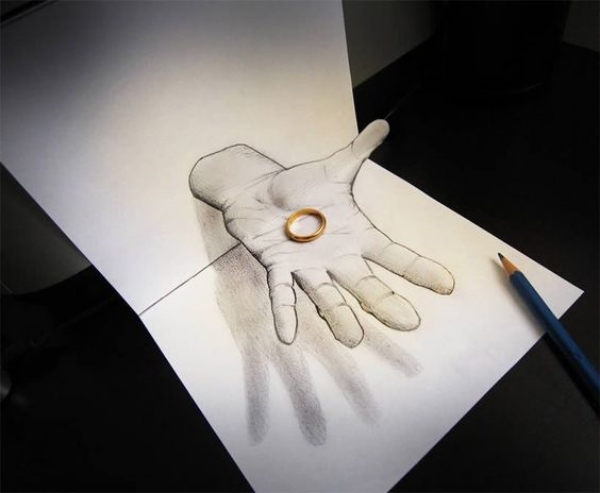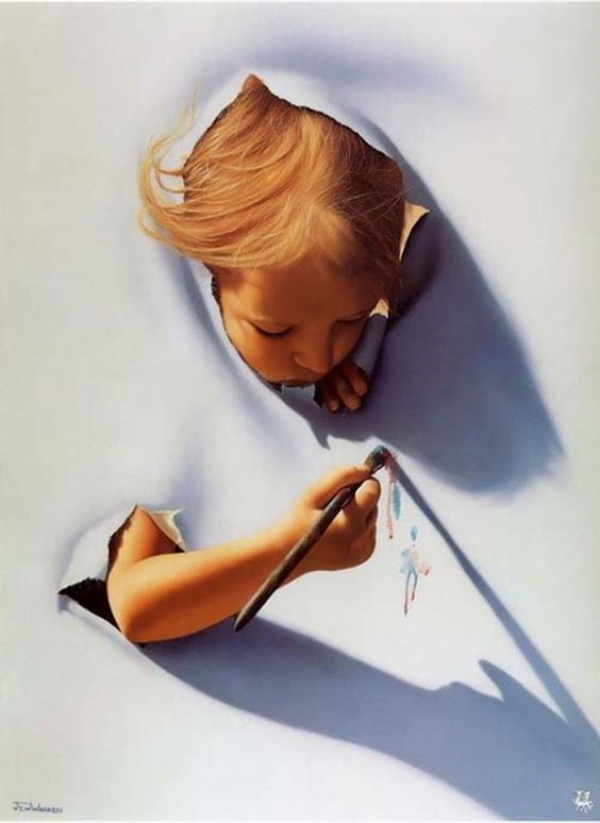 These were some Truly Amazing 3d drawings that will blow your mind! We hope you like the treat we brought here for your eyes! These optical illusions are really mesmerizing! And here is The Basic Guide to Acrylic Painting Tips and Techniques for Beginners!