Cartoon characters are fictional but many of them are seems like present in real. And that happens just because of animation work and humorous dialogues. We have been watching various cartoon characters either in comics or in television. However, villain cartoon characters are always against the good ones and got the audience love, undoubtedly. Whenever it comes to know about mesmerizing cartoon character, having sweet and melodious voice and attire, a sweet little bird (Canary) comes in to mind. Tweety is that one, a yellow colored little bird and cute in looks. Now, get ready to know Tweety biography, history, movies, and awards.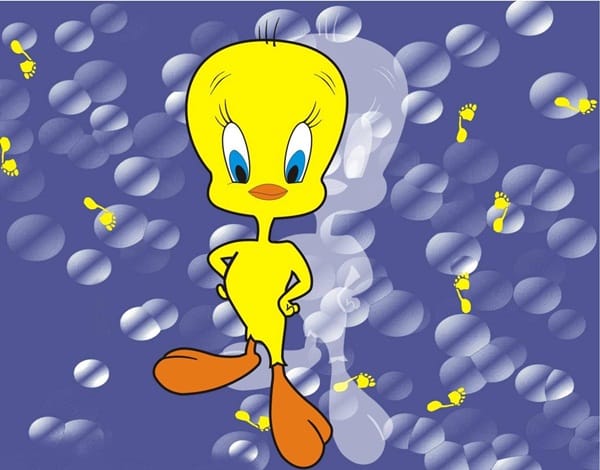 Tweety biography, history, movies, awards
Well, kids love this cartoon character especially and this deserve as having sweet nature and lovely voice. Moreover, he has two little wings and can be seen flying in various episodes. And, that's the one of amazing moments to watch this little bird flying.
Biography:
As the name suggests, Tweety, the meaning is sweetie and also belongs to "Tweet" as is used for sounds of birds. This cartoon character was first appeared in 1942, in "A Tale of Two Kitties". This cute canary has small fur tail and beautiful eyes and of course a peak as well. But he never bite, just only talks. In various episodes, actually in starting ones, Tweety was a male character but later known as female, though audiences had the perceptions about this issue. But, apart from that, no one can deny this cartoon character have gave them laughter dose and sometimes very decent experience. He owns three alias and are very popular, and known as Tweety bird, Tweety and Tweetie. Even though, despite of small in size he never quite when it comes to face enemies or helping friends. Tweety belongs to other cartoon series also as with Sylvester and granny cartoon show.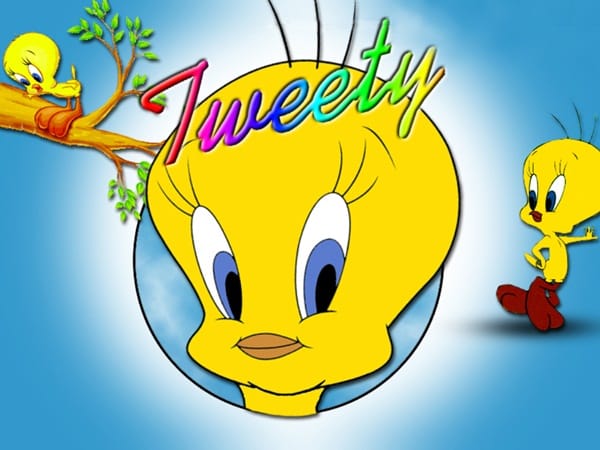 History:
Most of the people have seen him in Looney Tunes and Merrie Melodies but, apart from that this cute cartoon character also played role in other shows as well. But the most famous scenes are with Granny where Sylvester (cat cartoon) and Hector a bulldog; Granny's pet dog was together. History owns lot of unforgettable memories about this canary. Especially the voice when he used to say "I Taw a putty Tat" instead of "I saw a pussy cat". Makers have tested many voice actors as long as to get funniest and cutest dubbed suitable voice for this sweet little cartoon. Even the famous signature saying "I Taw a Putty Tat" and "I did". Actually that's the most famous saying and is still popular. Here, "I did" was added later, but was not in starting.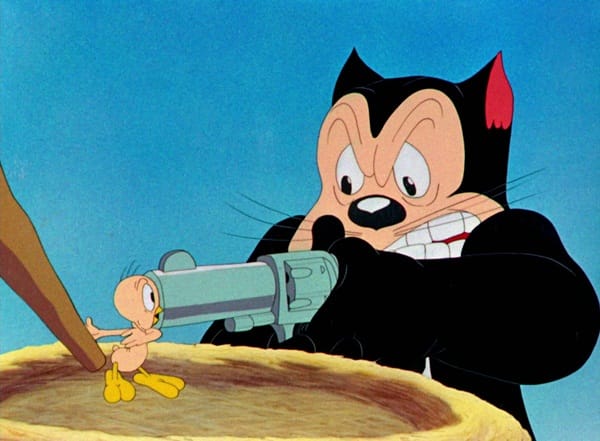 Movies:
Tweety has been seen with various cartoon characters as with pet dog of granny as friend of him, as protection (bull dog). However, since from 1942 to till present day, many director have done a great job as making filmography with Tweey cartoon character. Even there is one famous movie name, Tweetie Pie and was nominated for various awards. But, most famous four directors are: Frez Frelng and Bob Clampett. Here are some famous and popular animated series as given below:
A Tale of Two Kitties
A Taw a Putty Tat
Tom Tom TomCat
A Bird in Guilty Cage
A Street Cat Named Sylvester
The Looney Tunes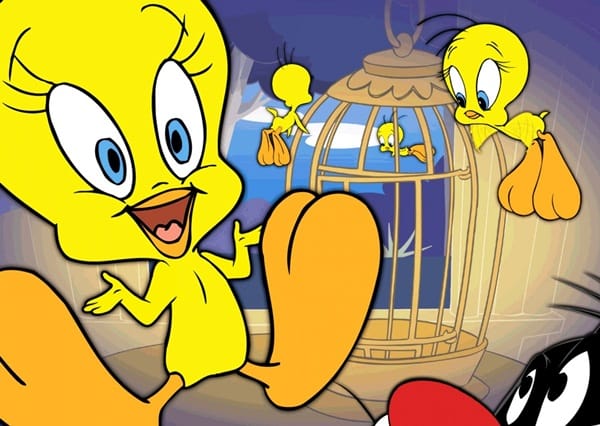 Comic and Awards:
However, this is the era of technology as people love to watch anime series and playing games on play station in 3D. But, few decades ago, when there was not much television opt for all people, comic books were in trend. Tweety cartoon character has seen in comic books as published by western publications. Now, one should get an idea about his popularity and fan following. And when it comes to awards and rewards, being a fan one should guess about it. Well, this little canary was nominated in Oscar as well for his famous saying. And Tweety Pie movie was nominated and obviously has won many academy animated series awards for these series as given below:
Anna & Bella, A Christmas carol, The Lost Thing, The Danish Poet and Bunny.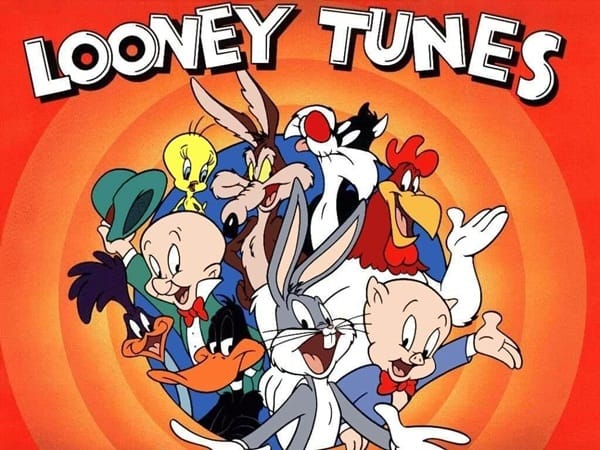 Surprisingly cartoon characters are now becoming so popular that people love to add their stuff in lives. For instance, Kids love to own school bags and even the attire. In order to make kids laugh, parents also wear cartoon dresses. Isn't so sweet of them. This is not the end of cartoon characters and it makes a sense as now cartoons are part of our lives, especially for the kids. In order to keep this sense alive, Tweety biography, history, movies, awards may help out. Hope that this post may spiral up the audience with Tweety cartoon character's love tightly. And if there is something to be added in post, feel free to speak out!