Have you ever been in love? Are you looking for a cute yet romantic couple drawing ideas? We all know that being in love is the most amazing feeling in the world. There are various positive love signs, gestures, and indications that can actually make your relationship strong with your partner. Therefore, in this post, we've collected a number of easy and romantic couple drawings and sketches ideas that represent the love and the bond you share with your partner.
Nowadays, many of us may consider creating romantic sketches a nice pencil design, but we should not forget that it requires much practice and creative thinking too. Despite this, there is a large number of software systems available these days to convert a raw image into a drawing one, but the beauty of a handcrafted sketch is something unbelievable and outstanding. So, here are easy and romantic couple drawing ideas that you would love to have for your wife or girlfriend with a good bunch of flowers. And a suitable bouquet you can find on this website.
Easy Couple Drawing and Sketches
Smiling Face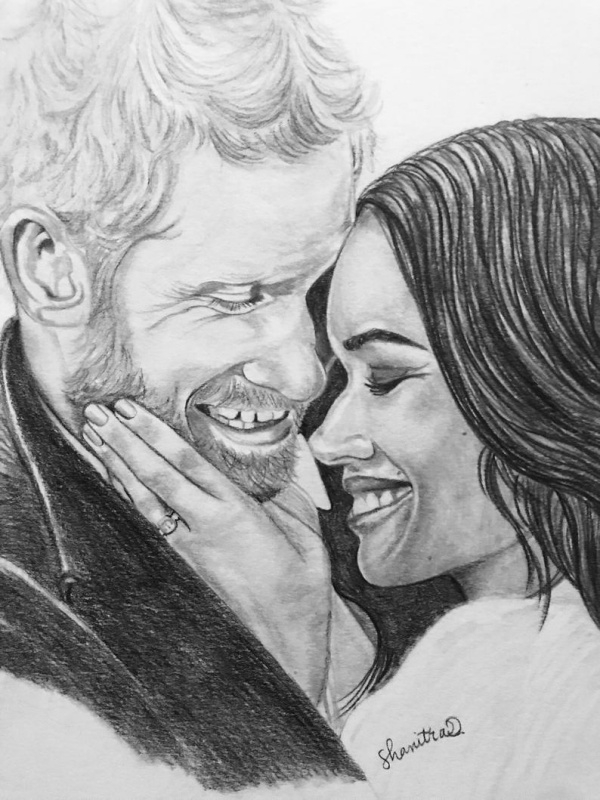 Isn't it, when you are in love – a smile is the first thing you wish for your beloved life partner? A smiling sketch of a couple is the perfect example that shows how much they love and care for each other. So, don't waste time and start drawing it now – after all, love makes us giggle and it makes us enjoy the few seconds we share mutually.
Hugging Tightly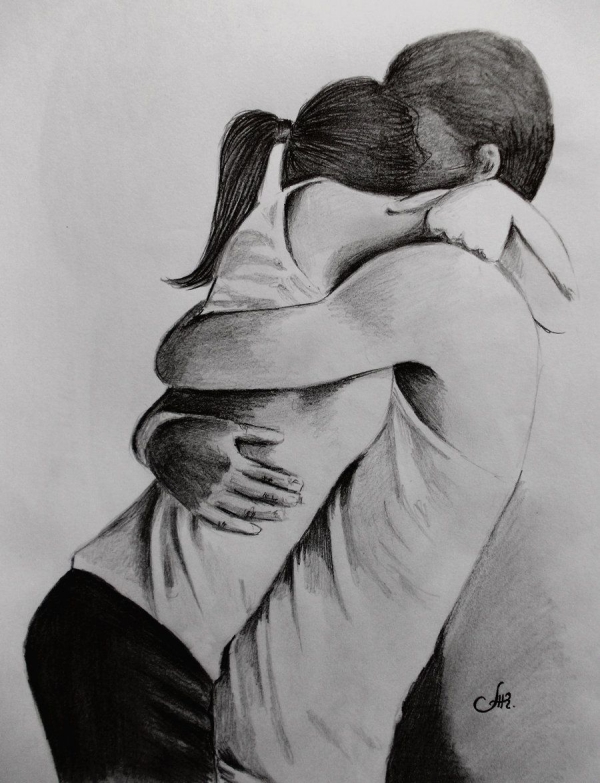 Undoubtedly, we can say that – hugs, gentle touch, kisses, and loving looks, each of these manifestations of love is beautiful. So, when searching for easy and romantic couple drawings and sketches, don't forget to learn how to draw a couple that is hugging? This hugging tightly sketch is all about young boys and girls who are madly in love with each other. The sketch emphasizes the fact that hugging your partner promotes more emotional attachment and enhances your relationship. To master this kind of drawing, you need to be patient and follow every step carefully.
Kissing Each Other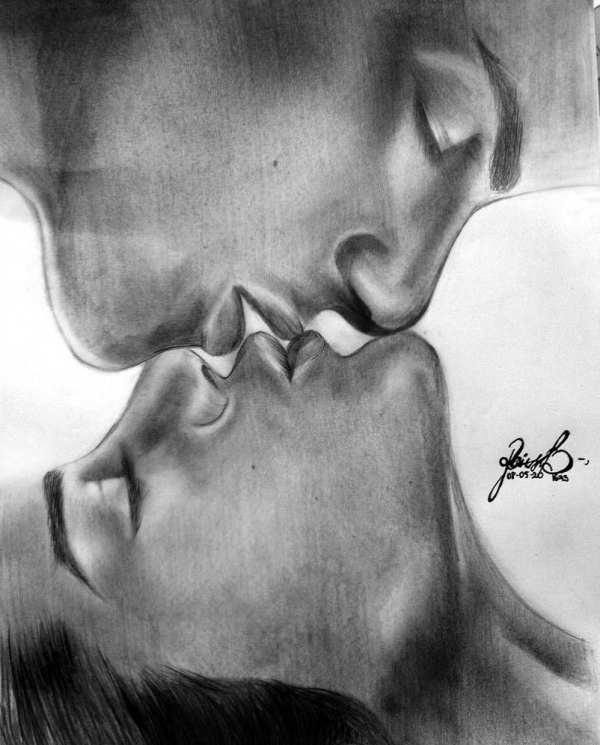 If you're excited to learn how to draw a couple of sketches to please your partner, this is one of the most romantic couple drawing ideas. Kissing your partner's sketch shows the immense love feeling you have in your heart for each other. A boy kissing a girl sketch describes how much they love and care for each other.
If you're a drawing lover then, don't forget to check out these articles:
Walking Together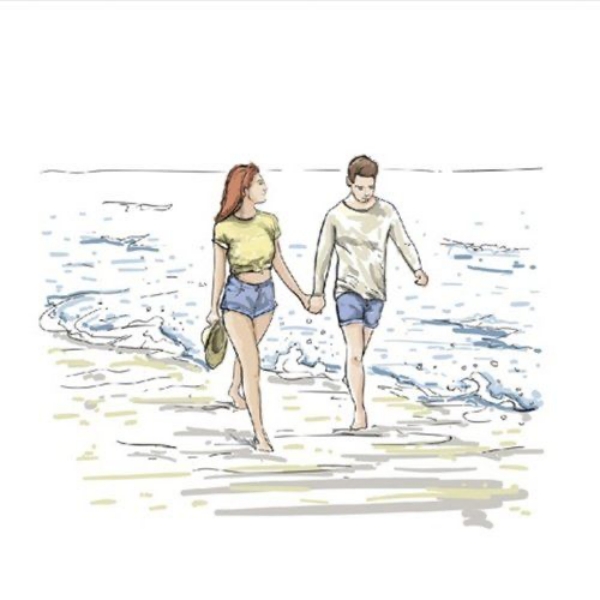 This sketch depicts the true love of the couple because when someone walks together with their partner and holds hands tightly, this, in turn, reduces stress and increases their love feeling. This beautiful drawing also highlights the fact that they will walk together throughout their life like this only.
Kiss in Rain Couple Sketch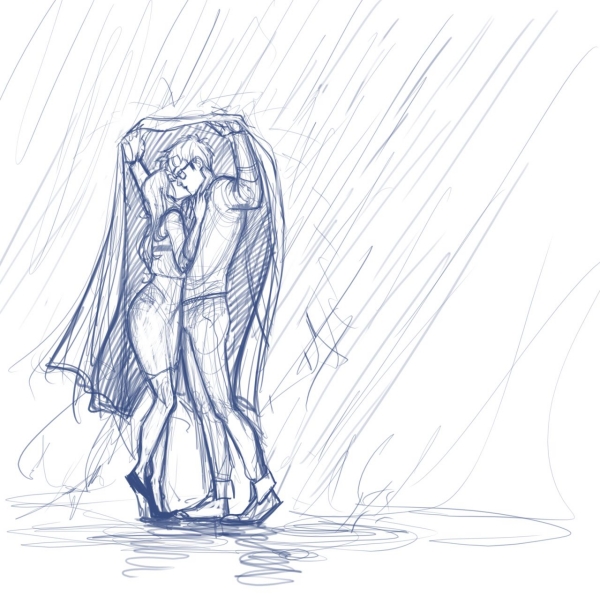 Many people consider rain romantic and believe that the rain increases the love between the two individuals when they are far away from each other for a long period of time. This drawing portrays the shy nature of the couple as they enjoy kissing each other in rain. Also, the couples in the rain sketch symbolize good luck in your life.
Holding Hands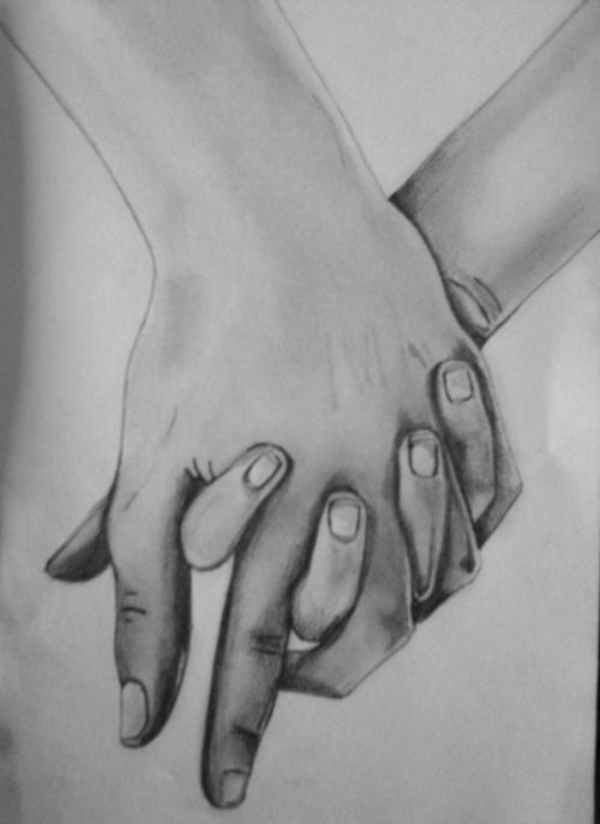 Luckily, holding hands sketch of a couple instantly stimulate feelings of love and affection. We all know that as the hands and fingers nerves are directly connected to the heart, so holding hands sketch can actually make you feel more at ease. This simple gesture of intimate love is considered as the easiest and romantic couple drawing and sketch idea.
Love Proposal Couple Drawing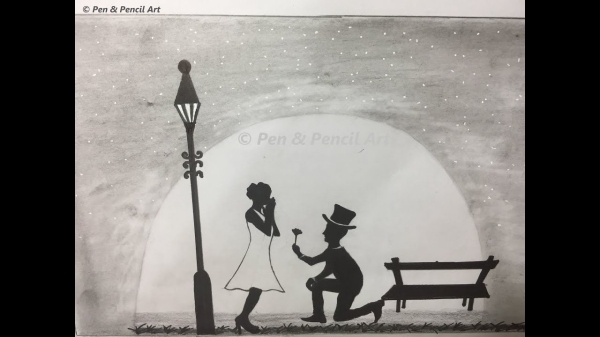 Have you ever experienced proposing to someone in your life? OMG! It's one of the most awesome feelings in the world. This romantic couple sketch will definitely remind you of the special moments you spend with your beloved and the unique way in which he proposed to you such as – singing a heart-touching song for you or by sitting down on his knees. In short, there are many emotions involved in the love proposal sketch.
Hopefully, you must have learned now how to draw a couple sketches and you can create a memorable couple drawing that will surely leave a trace of romantic history in your life. Love is not just about performing sexual acts, it's a lot more than that – 'a pool of emotions'. Sometimes, it's also the talk that you have with your lover. This guide is totally encountering those emotions.