Hello, little champs!
Yes, you know art and craft activities are incomparable to other fun-finding ways or even playing games, sometimes. We know craft needs some tools, basic stuffs and little bit of expertise which might take your time. Don't worry kids; this post includes time-saving and full of fun easy origami for kids with complete tutorial so you can make it happen even without somebody's help. For more ideas, why don't you check out art and craft ideas for your school projects.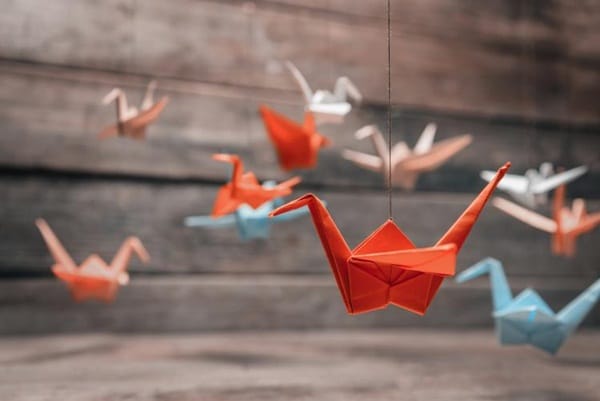 Easy origami for kids
Do you know origami is Japanese art which lets you craft the desired shapes and structures just with folding paper in appropriate manner. Yes, that's the easiest paper work you could have ever done. Grab the paper and follow the tutorial shown in images to transform your imagination into reality.
Colorful Butterfly:
Yeah! The pretty creature that you always try to catch in garden but could not get her, so make your own! Trust me, you can create an adorable butterfly quickly wit folding a piece of paper just need to follow the steps. Get a square paper of any color you want and start folding it as shown in tutorial image.
Halloween lights:
Halloween decoration is no mean feat and your mom knows it buddy! Since, festive season is coming soon and you better help her decorating home so let your mommy know what you could do. You can surprisingly make it in few minutes, so try out your hands on making many pieces of Halloween lights to décor your own room as well. Don't forget the Christmas tree craft ideas. 
Geometric art: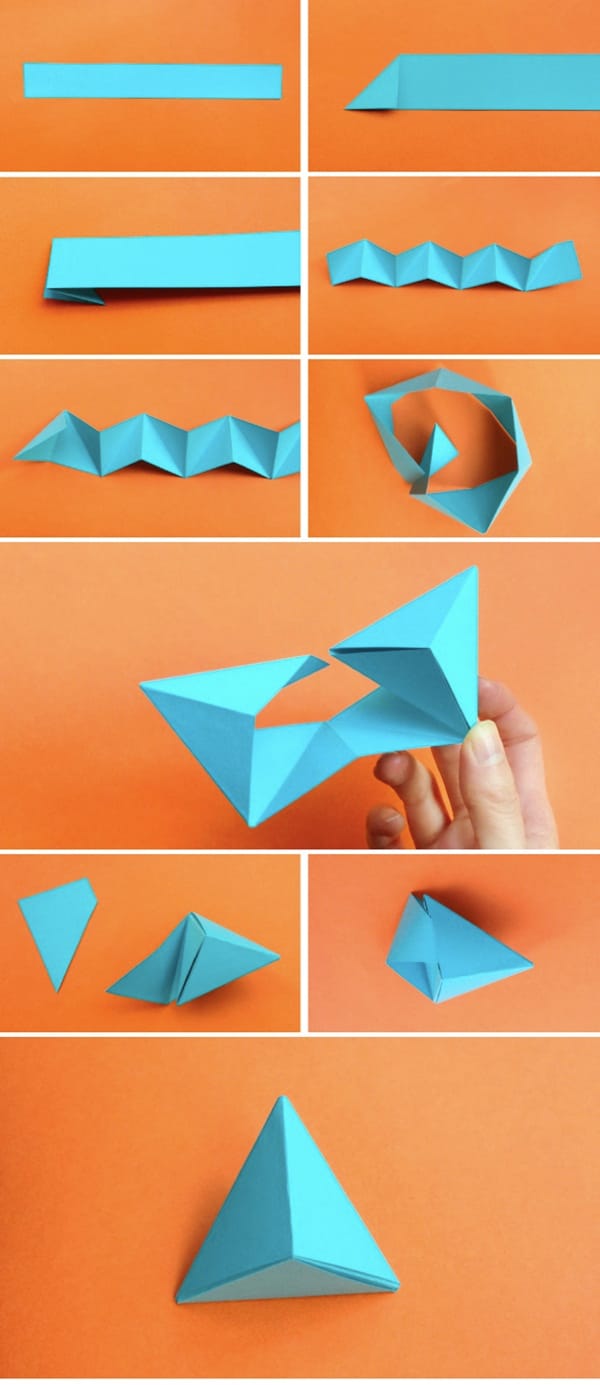 Buddy, if you are fond of structures and patterns then consider this one idea for sure. Yes, you are grown up and don't want to stick with little animals and cartoon and want to try something artistic so is the geometric origami you our little artist. Cut out a strip of certain length (use vibrant color) and width and now start folding it from one side keeping the other side safe and of no stress.
Flowers origami: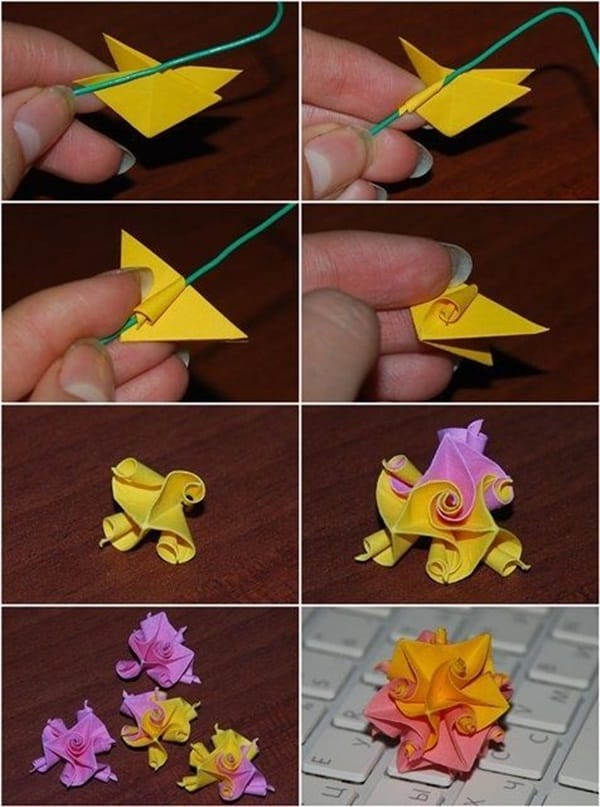 No more plucking flowers from garden! Well, this might looks tough but you will find out easy making once you start your hands on this project. By using papers of different colors and sizes you can create the blend of flowers with colors and shapes and gift your pals or parents to express your love to them.
Snowy Snowman: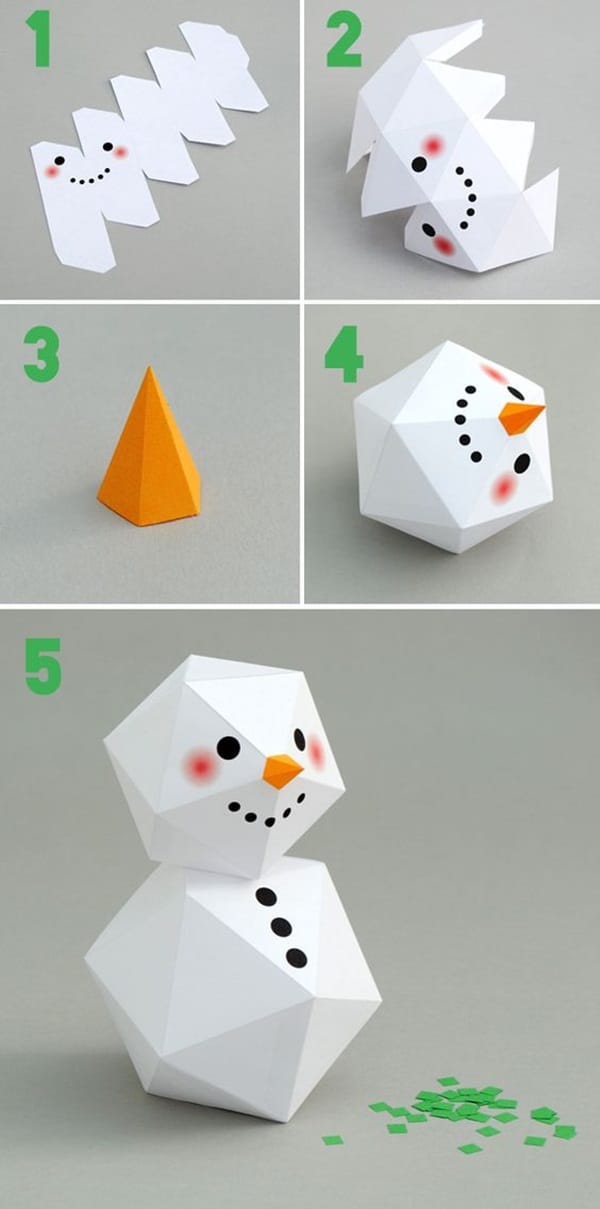 Friends, winter is coming and if there will be no snow outside your home so you don't have to be upset since you are going to create your own snowman this time. As shown in figure, cut the white paper in same way now folding it bit of giving round shape and out snowman is fat man, and craft sharp edgy nose of vibrant color in suitable with white body, craft a beautiful snowman and enjoy the winter.
Paper Strawberry:

Just with following this tutorial you can craft mouth watering strawberries not only for décor purpose but to make your pal fool or if you want to play prank with your mommy.
Bookmark for books: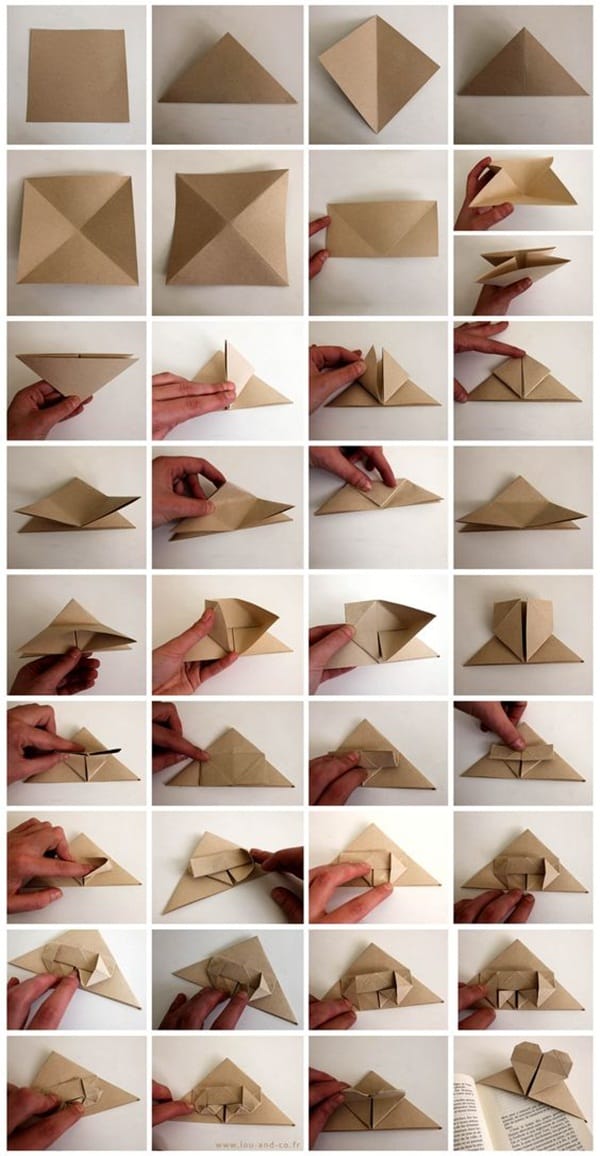 While reading or doing homework pages might annoy you every time or if you want to find out the topic or last page you read earlier, by using homemade bookmark you can help yourself smartly.
Christmas tree origami: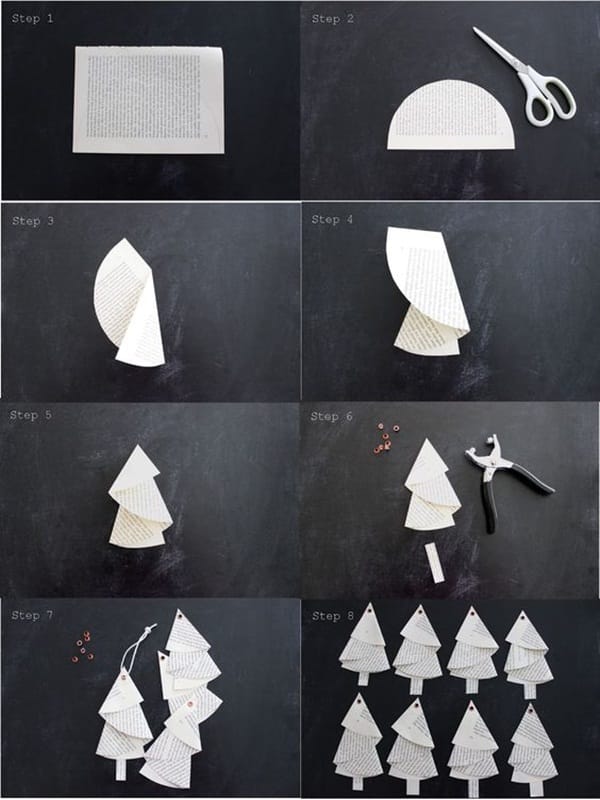 You can't avoid it for sure! Buddy, cut the paper in semi-circular shape and follow the instruction shown in image and have your own Christmas tree easily.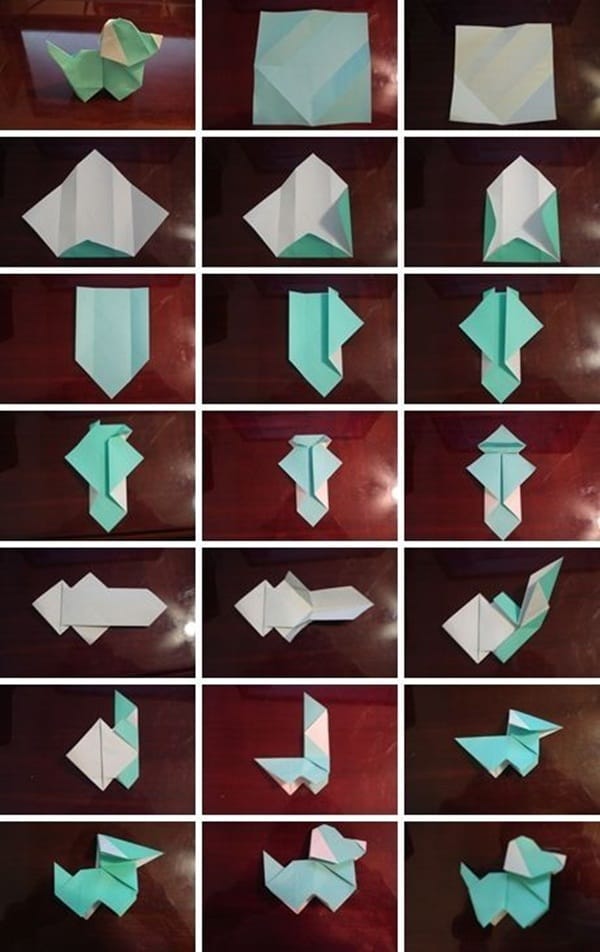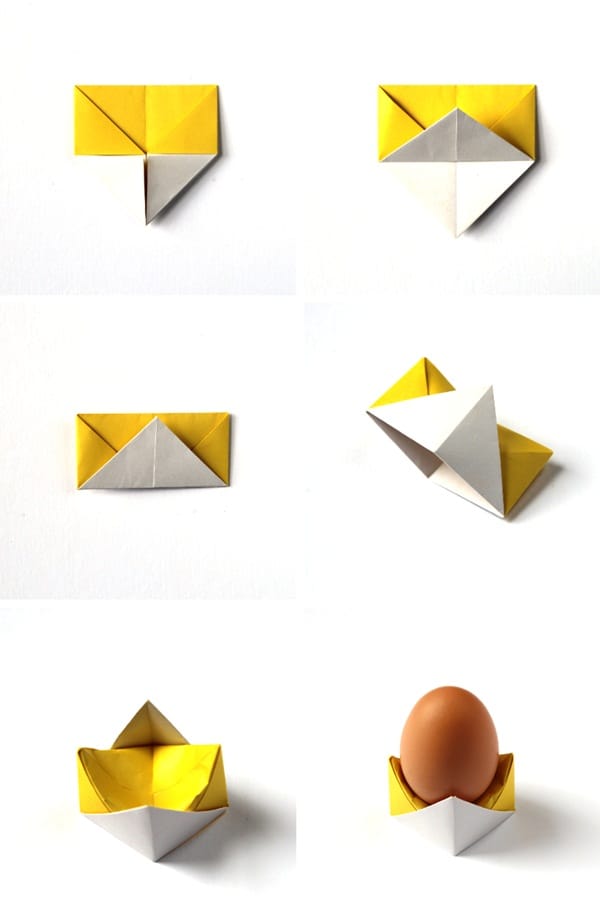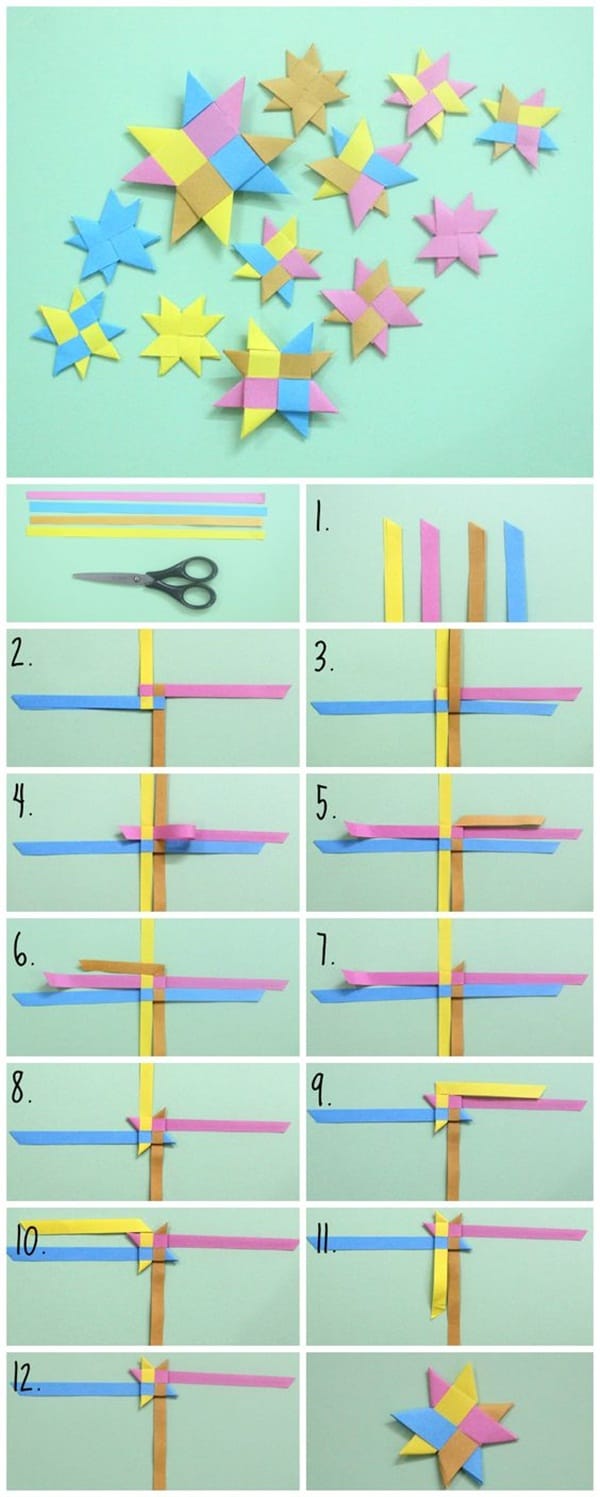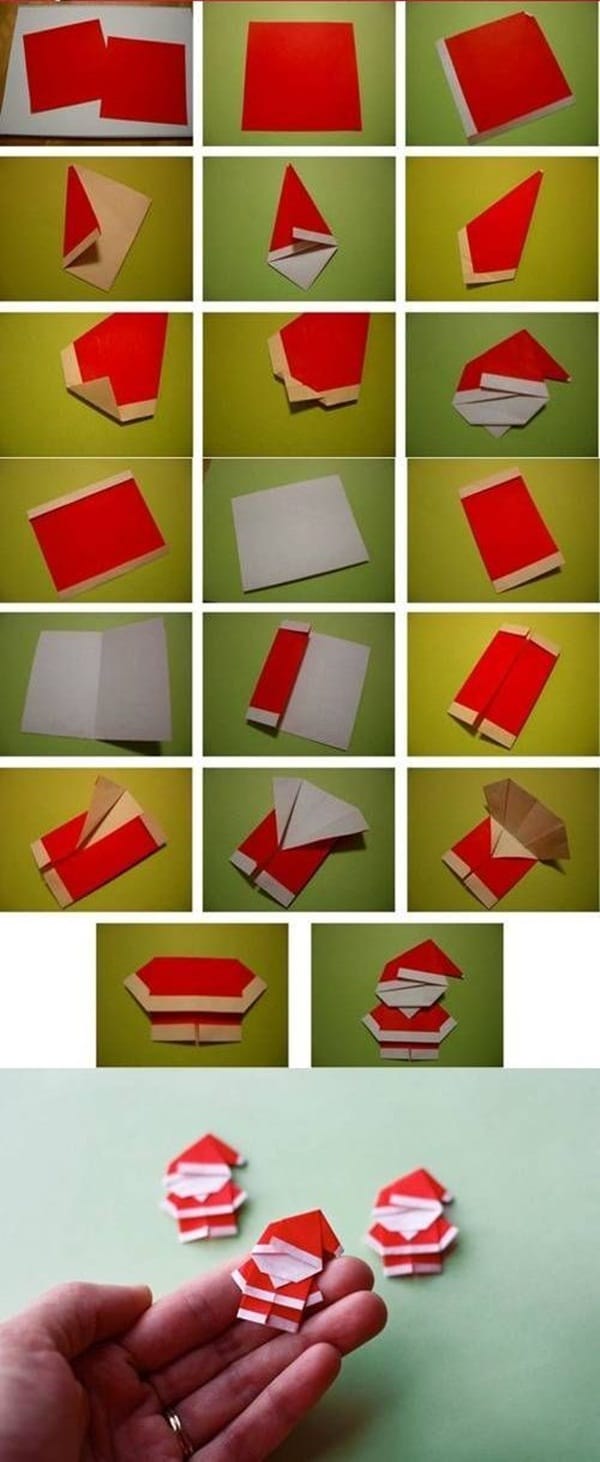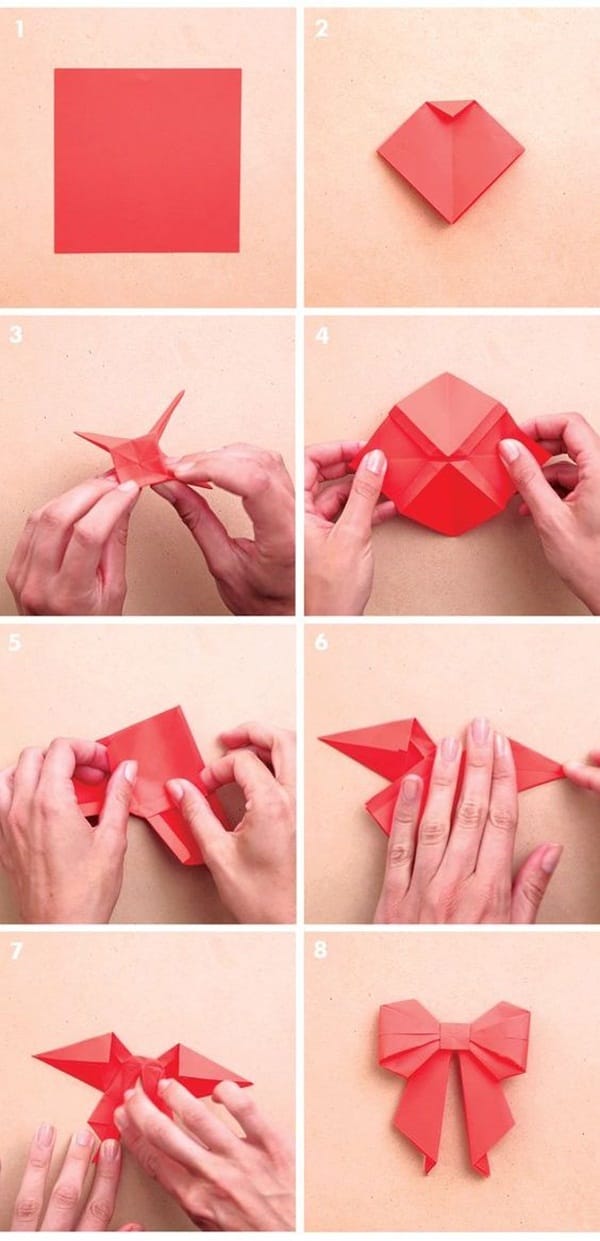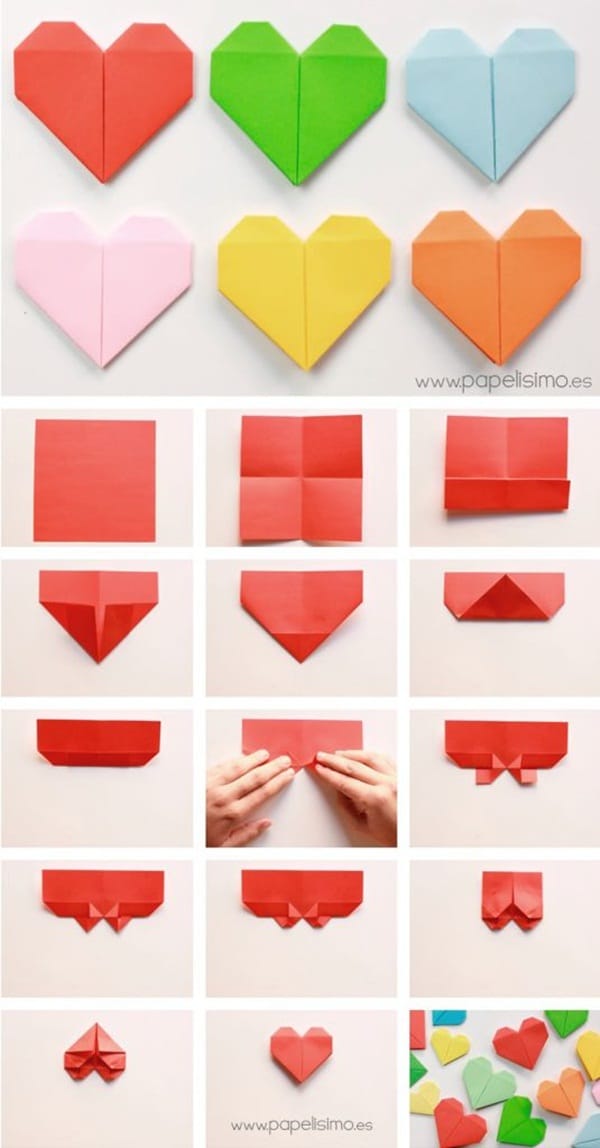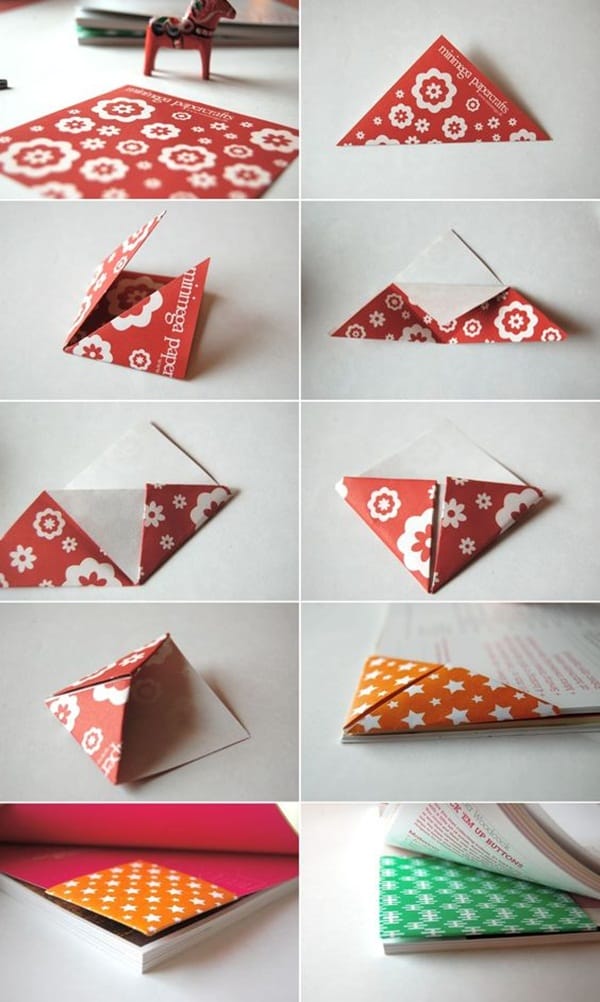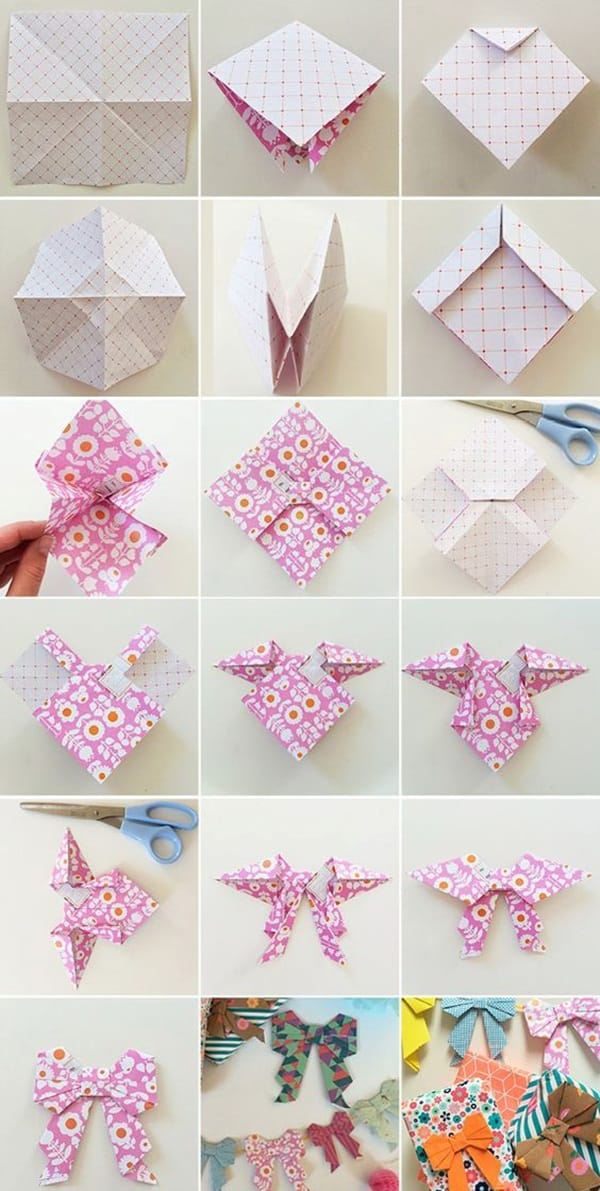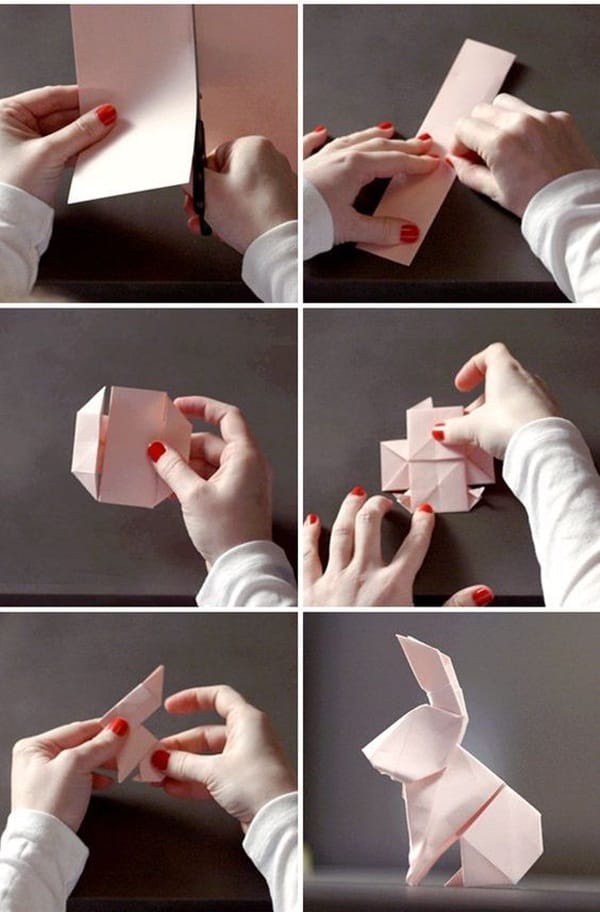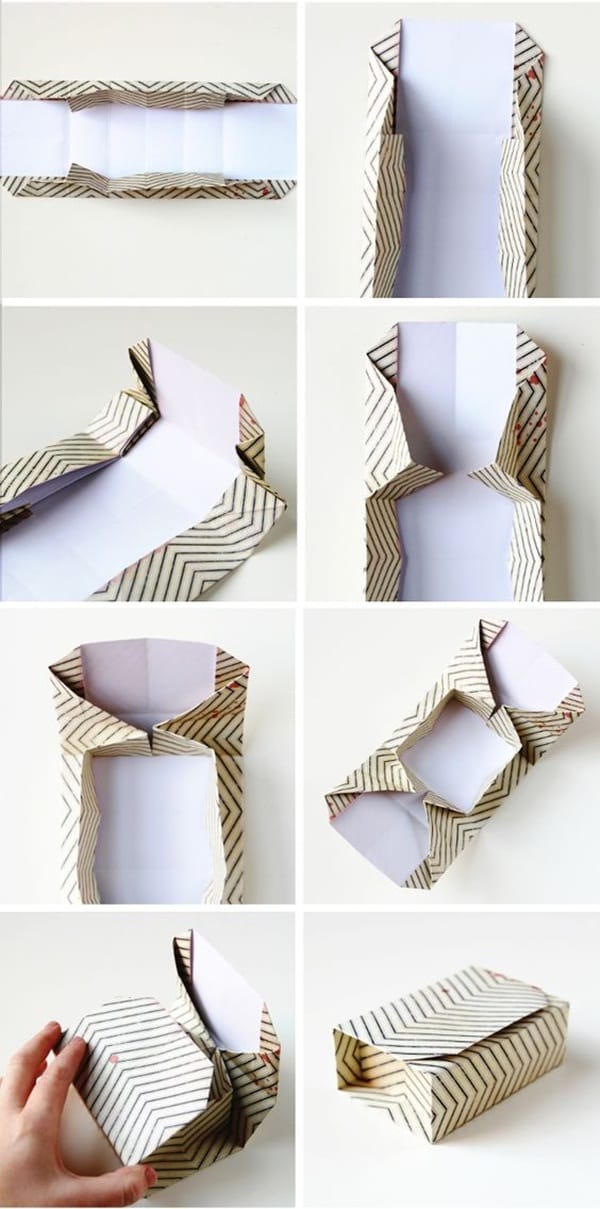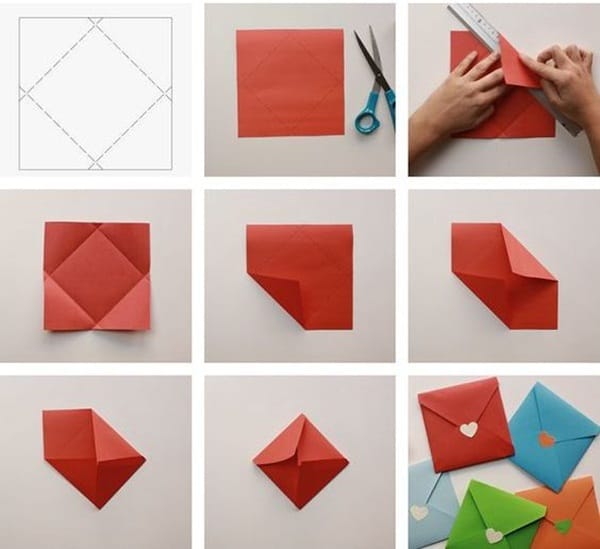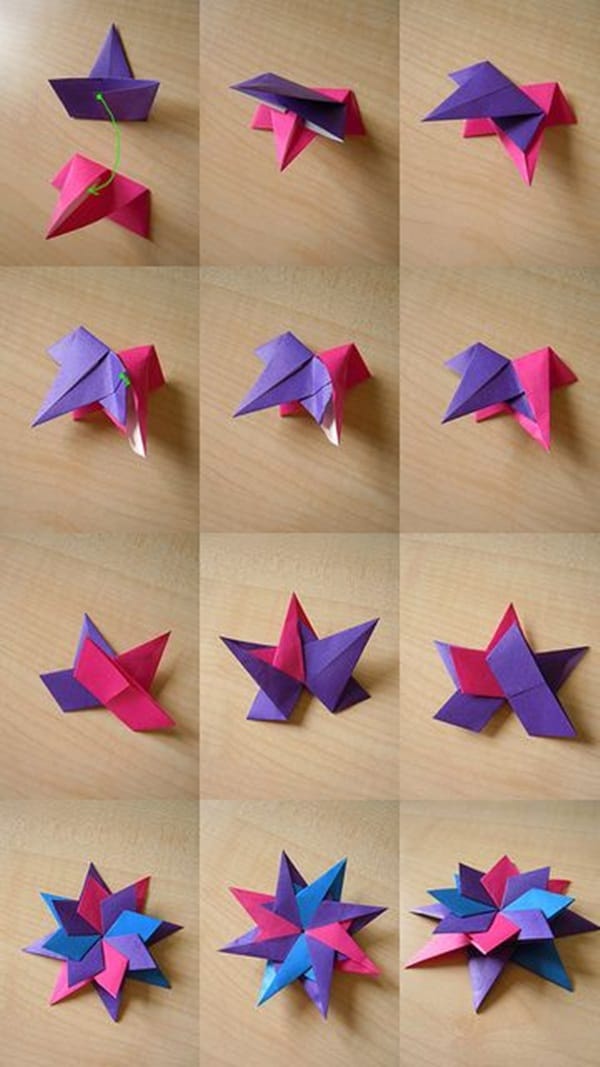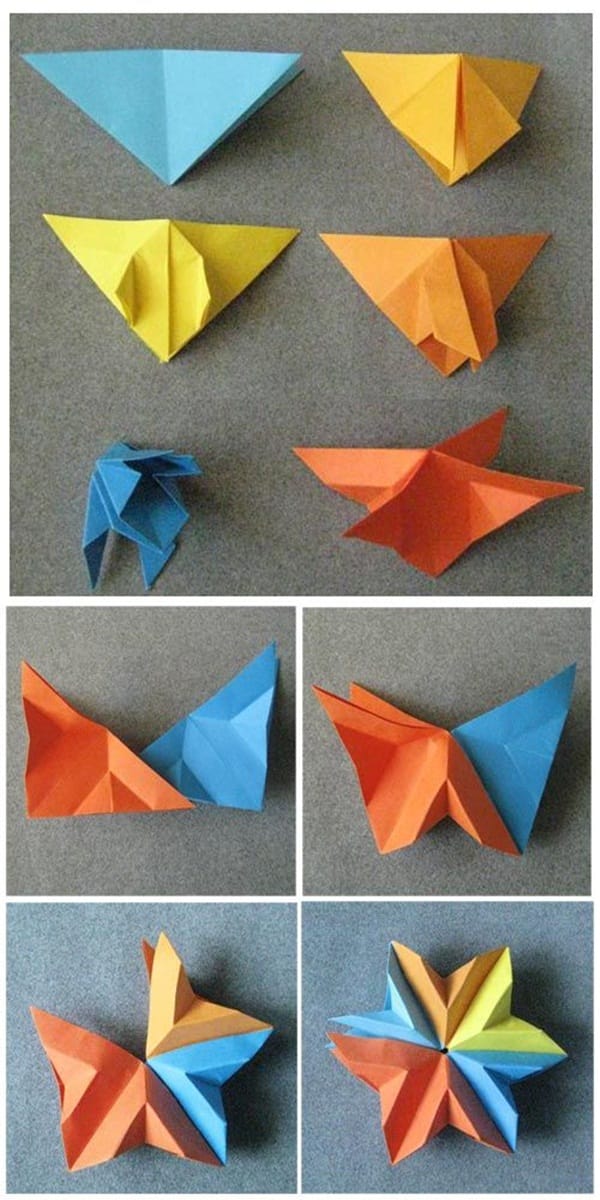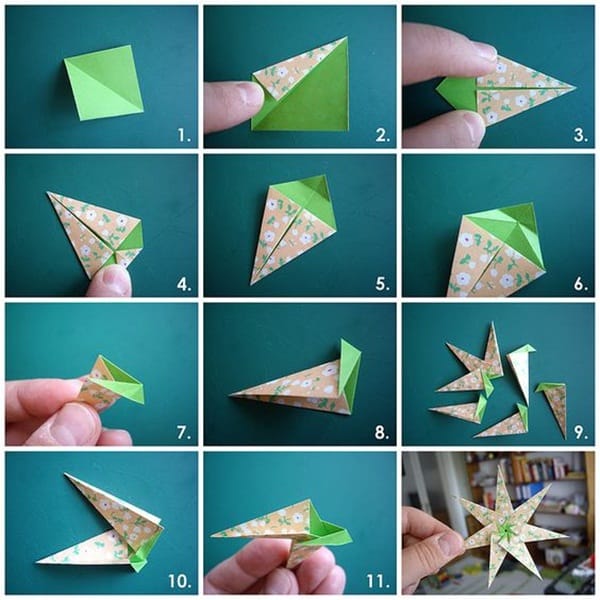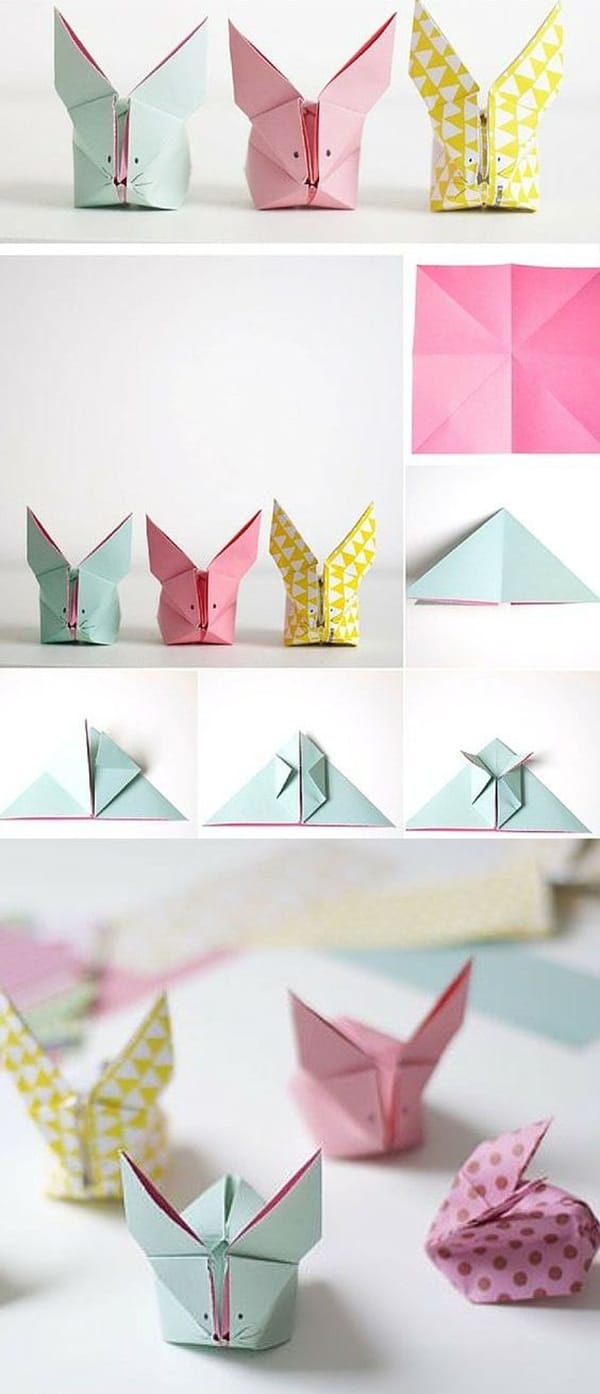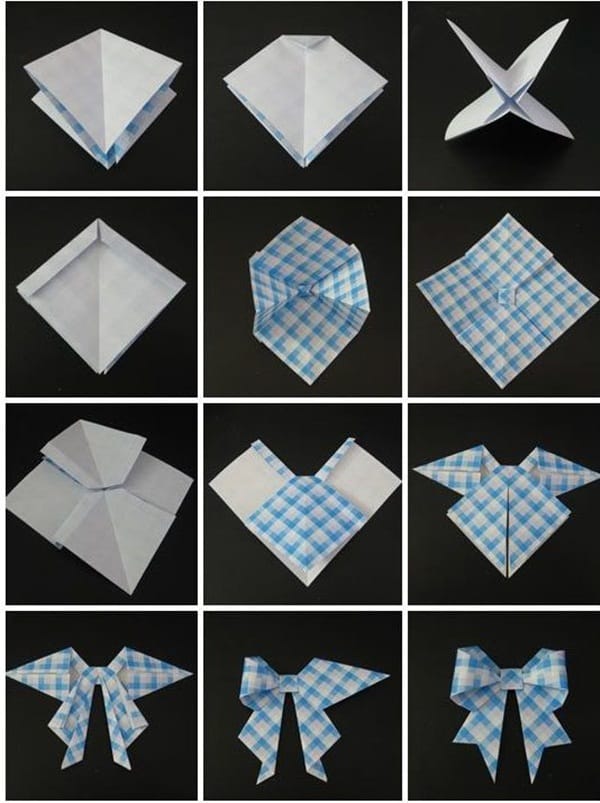 Easy origami for kids with tutorials will ensure you the easiest ways to craft fantastic structures and designs. Using colorful papers can bring you the variety of origami so what are you waiting for! Have fun and let the artist come out of you!