String art is extremely popular among craft lovers. And those with a good deal of creativity, try out many different intricate designs and patterns. If you are a string art lover and want some amazing pattern ideas for your upcoming project, then we have some for you. Below you find some Easy String Art Patterns and Ideas for Beginners. Check out-

Easy String Art Patterns and Ideas for Beginners
Try out Letters
One of the most interesting and Easy String Art Patterns and Ideas for Beginners is crafting letters. If you thought letters are boring then it would be valuable for you to know that they are the rage these days especially in matters of interior décor. They look absolutely great when placed in study rooms and libraries.
Anchors are fun!
An anchor symbolizes a lot of things. It symbolizes the bond between two people. It also signifies the strength of a human being which can endure untoward life situations. And that is why anchors make an amazing string art pattern. The best part is that anchor string art is not difficult to make, and you can mount it on your bedroom wall for inspiration.
The cute string Eiffel tower
Out of all the Easy String Art Patterns and Ideas for Beginners, you will enjoy making this Eiffel tower craft immensely. First, it's a little towards the difficult side but because it follows a set pattern, it's great for beginners. What more? It adds to the beauty of your home when used for decoration. And if you want to try some different angle or you wanna create some scene with strings then Eiffel tower sketches can help you with that.
The adorable Christmas tree
It's Christmas time, and you simply can't do without a Christmas tree. How about creating one with string art? Amazing right! Well then, what makes you wait? Get rolling. The best thing about creating a Christmas tree pattern in string art is that it gives you an immense opportunity for decoration as well. You can also check some more Christmas tree decorating ideas to make you Christmas more fun and colorful.
Butterfly Magic
If you thought to create a butterfly with the help of string art is going to be an uphill task, then you couldn't be more wrong. Butterfly patterns are easy and they are a favorite among beginners. You follow the same weaving pattern for the second wing which you do for the first one.
The amazing triangle pattern
The triangle symbolizes eternity. And that is why creating a triangle with string art and then decorating your bedroom's wall with it seems like a great way to keep getting inspired for new ventures despite repeated failures and falls. The best part about this art is that it's extremely easy to create.
Go the diamond way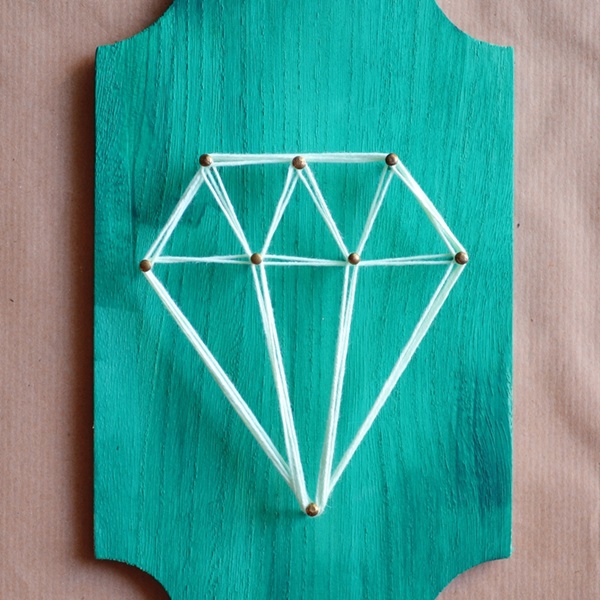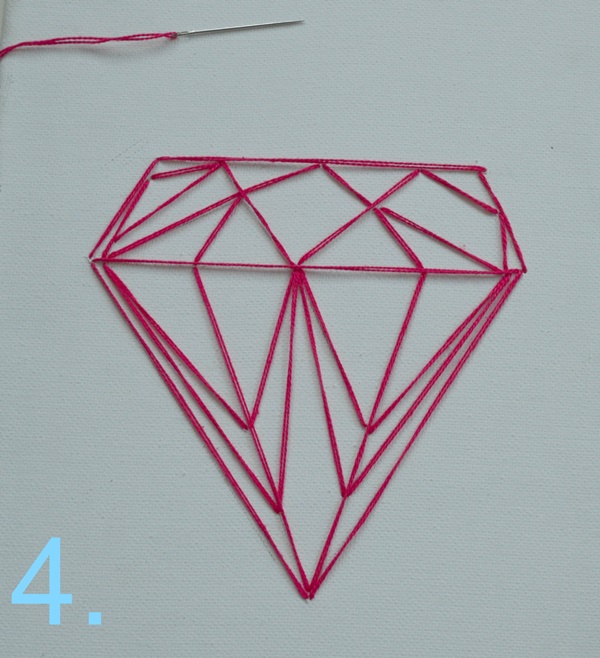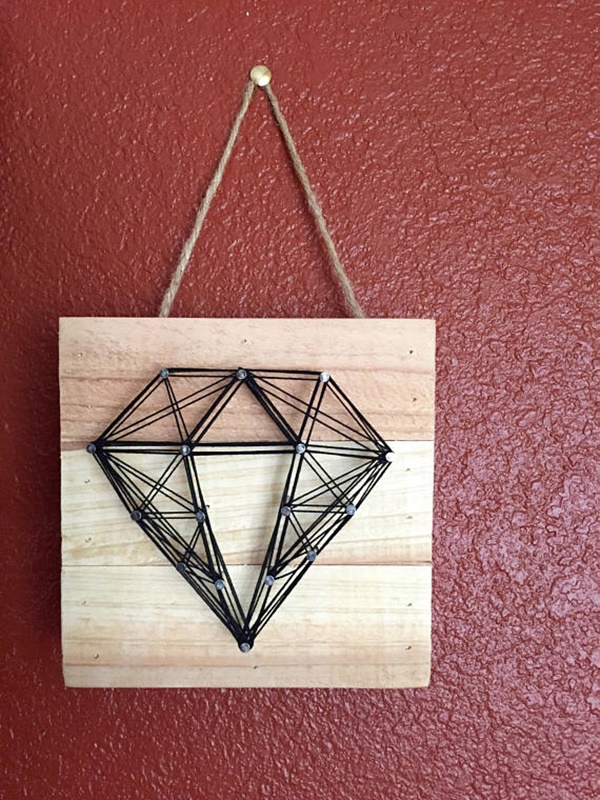 Diamond string art is quite a rage among string art lovers- beginners and experts alike. And this is one such pattern you can easily make by following DIY string art instructions available online. If you think a diamond is a great pattern to try out, then why make any delays? Try out now!
The dreamy dreamcatchers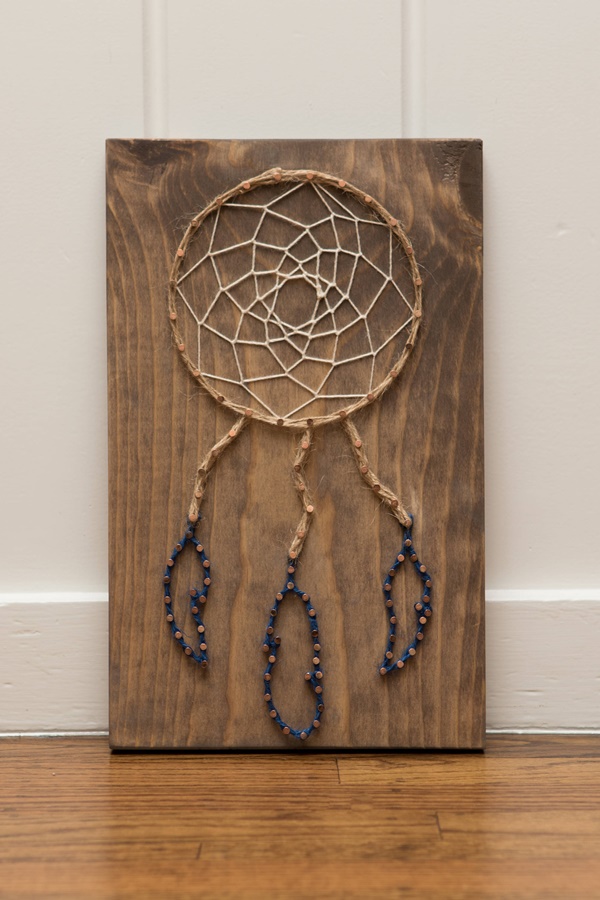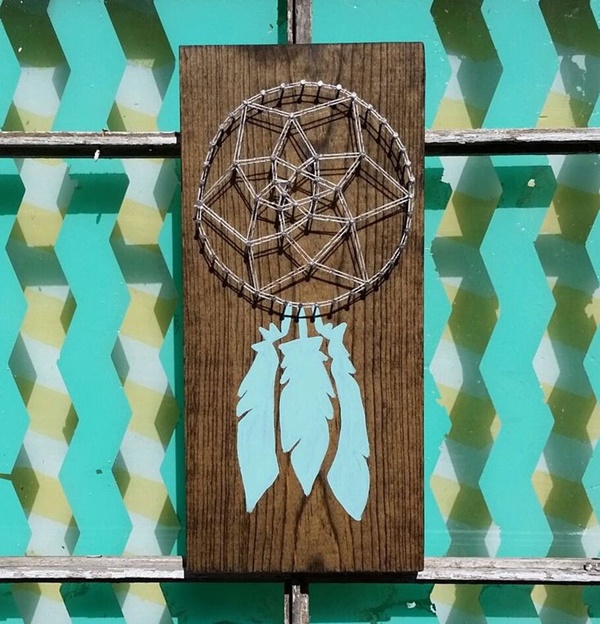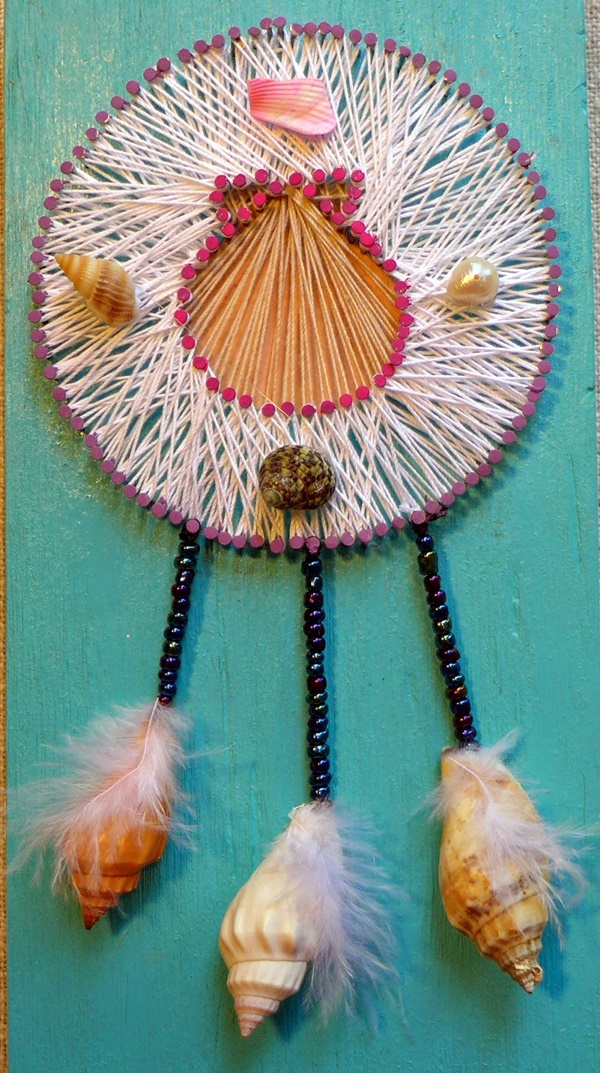 One of the most amazing and exciting string arts is a dreamcatcher. Dreamcatchers are not just meaningful but also a great way to decorate your home. Dreamcatchers can be created in so many beautiful colors and designs that they end up making an amazing object of décor. Whether you want to liven up your drawing room, or you want to rev up the wall facing your study table, you can do so easily with a dreamcatcher made with the help of string art. The bonus here is that you can create dreamcatchers in any size.
For more inspiration and ideas you can go and check some more string art pattern ideas for beginners and pros as well.
Aren't these Easy String Art Patterns and Ideas for Beginners great to try out? Well, why not? So, what makes you wait? Try these one by one and give your crafting spirits the much-needed lift.