Happy birthday America! 4 July- The unforgettable historic day for the U.S. as this great country was born on this way hence it's a birthday. United States of America claimed its independence from England on this day so since then this day is celebrated passionately in US. And we're going to celebrate with you this year with these easy fourth of July crafts and projects not just for the kids but for the adults as well.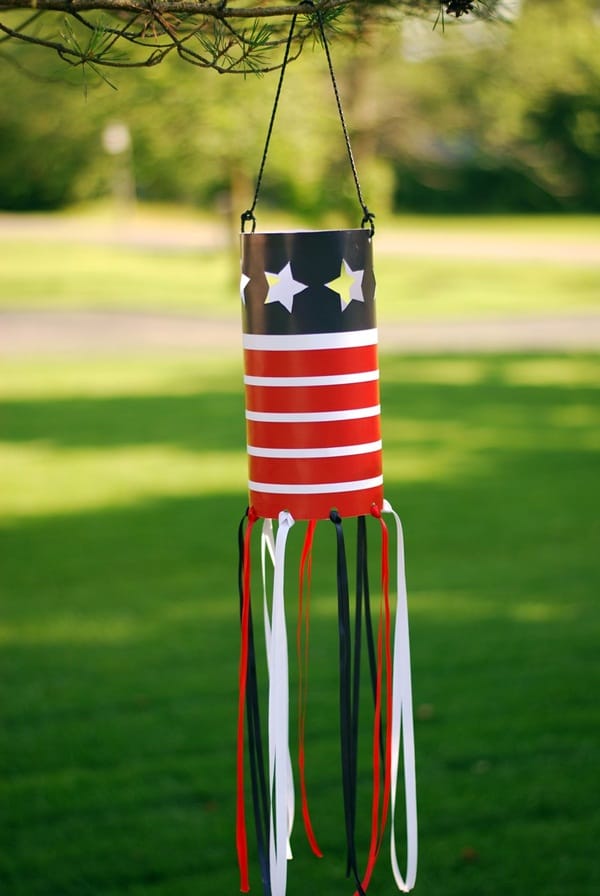 Fourth of July Crafts and Projects
On this day, the whole country looks colorful with the color of its flag, either it's a yummy recipe in your kitchen, Welcoming wreath on your door, colorful fireworks, décor ideas and everything, you look around is just colored in that way so it reflects the dedication and happiness for this day!
Pinwheel: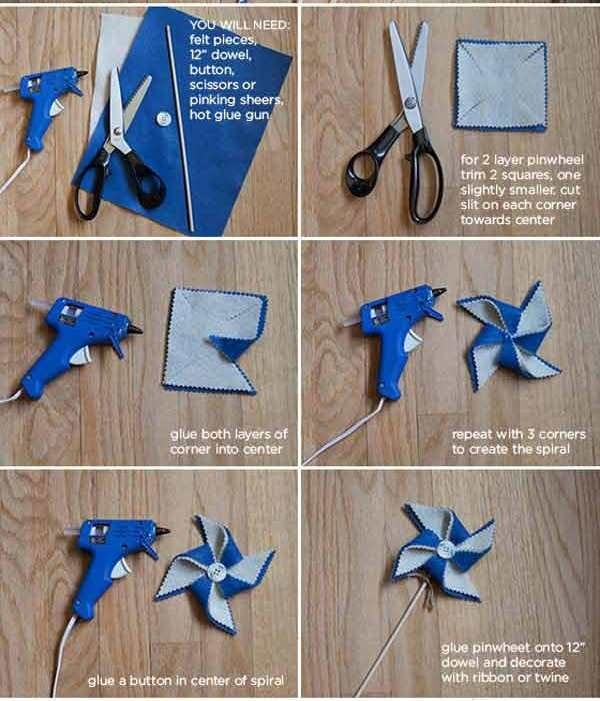 Let the wind move it and let those moves inspire and entertain you. Grab 2-3 craft felt pieces and cut them into square shape. Now, cut the slits from corner towards centre and do it again for other sides. Now, glue a button in the centre of spiral and glue this pinwheel to the pipe and enjoy.
Fruits Wand: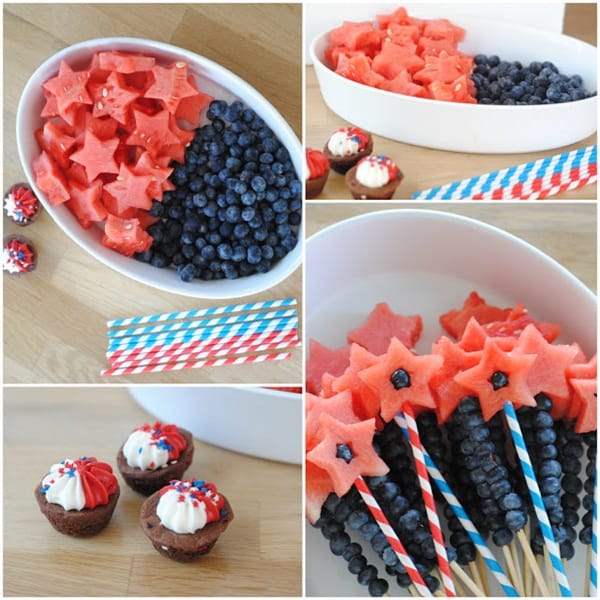 Tasty, yummy and healthy is the fruitful wand that kids love to eat and celebrate together. In order to do so, you need to gather some blueberries, watermelon and a star shaped cookie cutter so you can give the watermelon pieces a perfect shape. Now, get them onto straws and have fun.
Ribbon wand:



Ribbon is the very easy fourth of July crafts and projects that can be done in few minutes with few essentials. Just bring yourself the ribbons of the exact same color of national flag of America and some hooks and wooden round sticks now follow the DIY image instructions to complete the project.
Uncle Sam is the best: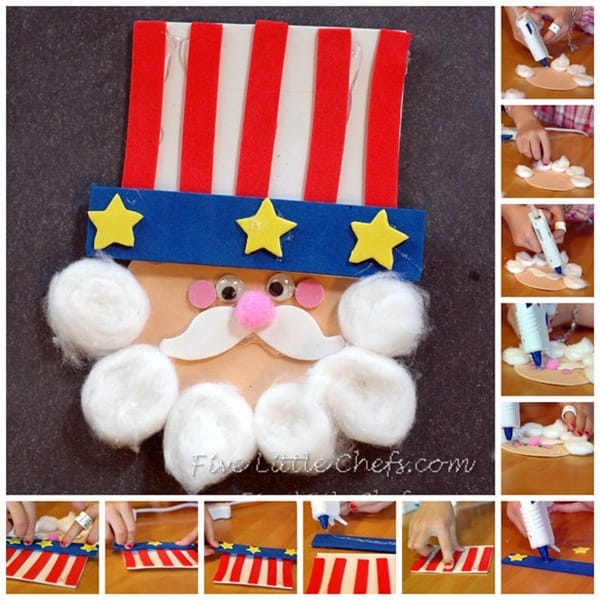 You can't imagine celebrating this day without uncle sam. Get the few cotton balls, one pink pom pom and two googly eyes (that looks funny), foam, red construction paper and glue. Cut the paper to make his face and décor as shown in image.
American Flag:



You better try your hands on American flag if you really want to feel the pride and freedom. Get the cardboard and paint it exactly the same way as the flag looks like. Moreover, it could be door wreath this year or hang it on your bedroom's entry door.
Confetti fireworks:



Yay! Celebrating 4th of July without fireworks? No way! You better craft yourself bit noisy but healthy since it shouldn't affect environment. With the toilet paper and balloons you can craft yourself many fireworks for fun. What else you can do for the great fun?
Decorative star craft:


Indeed, a festival brings your life refreshment and it enlivens your family and home in many ways so you may love to décor your house and this craft is totally easy. Just follow the steps and star craft idea is done for the decorative purpose.
Paint your Lawn:



That's just awesome, isn't?  Go in your backyard and do something inviting and decorative! Get yourself a cardboard which has star shaped gap and now, put it on the ground and fill it with the desired color and do it many times with different colors(don't forget you got to clean it later, wink!). Hope, if somebody sees it from the sky!
This day has its own values and importance for all Americans. This day makes them feel proud being an American and revives the love and respect for this country. Contribute your part and share this post as much as you can and feel free to drop us your feedback in comment section.