Do you think watching cartoons is a waste of time for kids? Well, think again, as in this post I am sharing with you the 7 best educational cartoons your kids will love to watch. These cartoons include interesting characters and heartwarming stories filled with values and knowledge that will make your kid smarter. Some of these cartoons are so intriguing that they help students learn educational concepts beyond the classrooms. They are fun to watch and at the same time, they teach our kids some great lessons for life. Now let me break into the mystery and reveal the names!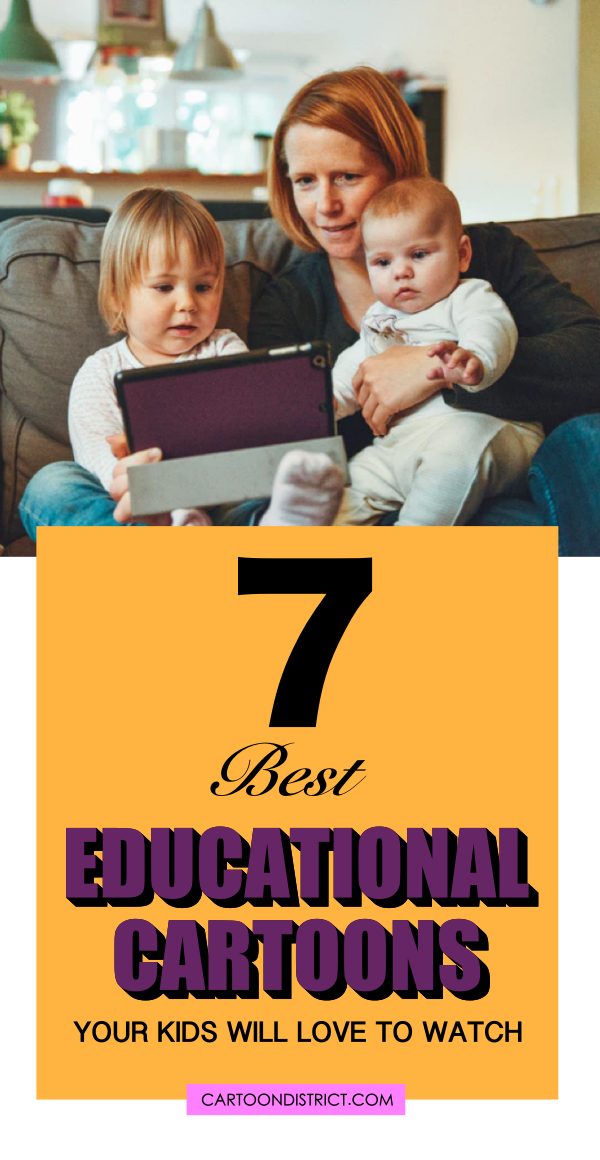 #1 Dora and Friends
Beginning my list with a cartoon that imparts problem-solving skills and promotes community service and friendship. Dora and Friends is a cartoon about the adventures of a grade school-age Dora and her five best friends. These kids are constantly trying to make their hometown a better place. The stories are shown in an impressive manner making Dora an ideal role model for many kids. Here are five highlights of this show: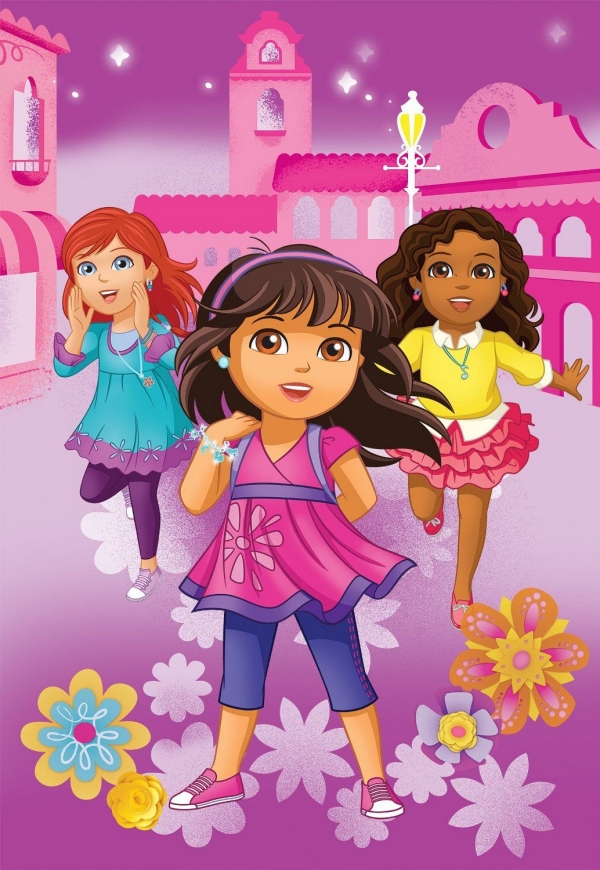 It teaches kids to participate in the events happening in the cartoon
It teaches kids about the environment
There are songs and musical themes which are entertaining and engaging
It also helps kids learn some words of Spanish
#2 Sesame Street
The greatness of this cartoon is backed up by Science. Here's how: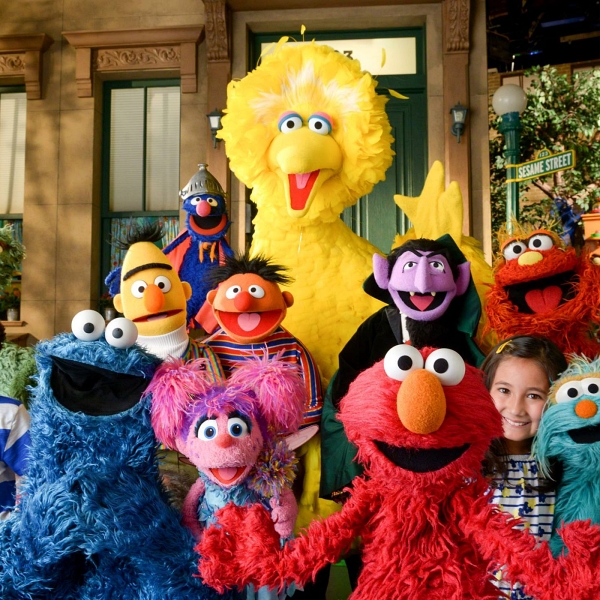 In 2015, research suggested that Sesame Street delivers educational benefits as effective as preschool.
A study claimed that it is the most popular show that parents and kids watch together. In fact, watching the show with parents makes children learn even better.
This series taught many different concepts to the kids like death, pregnancy, 9/11 attacks, hurricanes and more.
In one of its episodes, it taught the kids how being kind is like being a superhero (without a cape)
The makers of this series understand how kids love repetition and knowing what is going to happen next. They used this technique to teach the English alphabet to kids in the series.
#3 Daniel Tiger's Neighborhood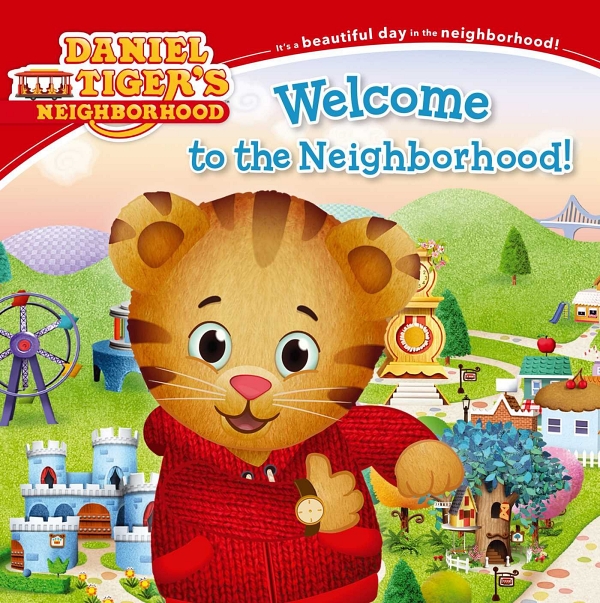 This show constantly celebrates family bonds and friendship. It teaches simple life skills to the kids and how they can embrace their emotions. I like how they include songs that can help children learn different things like washing their hands, brushing their teeth, etc. A study was conducted on 127 preschoolers and one of each of their parents. It was found that kids who watched this show had higher levels of empathy and could recognize emotions better. However, the study also showed that parents must watch this show with their children and should talk about it with the children.
#4 Ask the Storybots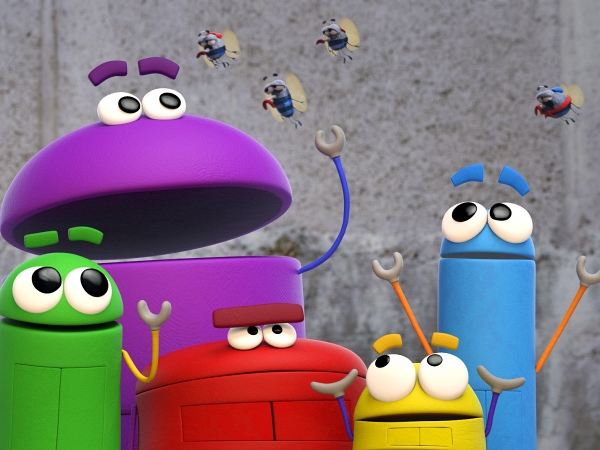 Why is the sky blue? Who makes the french fries? Where does the sun go every night? Do you kids prick your brain with such questions? Ask them to watch this show – "Ask the Storybots". In this cartoon, five bots – Beep, Boop, Bing, Bang, and Bo are trying to find answers to questions like these. Here are a few highlights of this show:
It is funny and entertaining
It is amazingly informative and is based on a unique idea
Educators, specialists in various fields, educational psychology PhDs work together to make this show
#5 CyberChase
Here's a cartoon that will teach kids all those boring concepts of Maths and Science in a totally different way. CyberChase is an award-winning cartoon for kids where a group of three kids and a cyber bird travel across cyberspace. They use concepts of science and maths to solve the problems that they encounter in their travels. This cartoon aims to: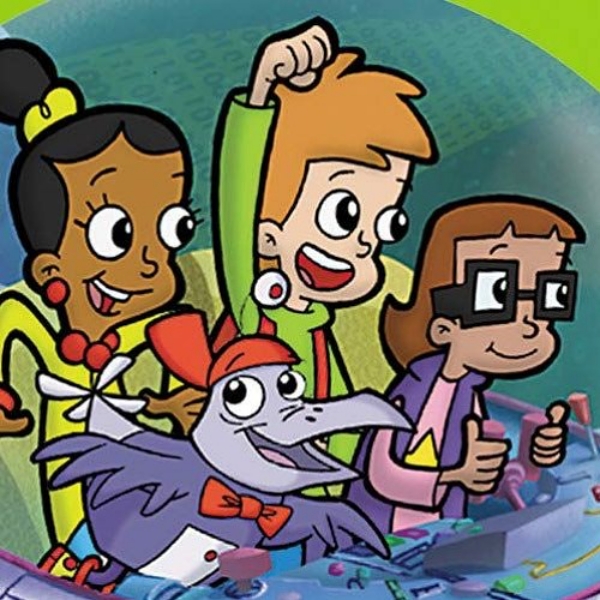 Build a friendly relationship between kinds and Maths subject (since many kids do not like Maths)
Improve problem-solving skills of kids
Demonstrate the usefulness of Science and Maths concepts
Teach environmental science concepts like noise pollution, sound pollutions etc to kids and make them more aware of the surroundings
#6 Nutri Ventures
Do your kids hate it when you give them something healthy to eat? Many kids hate eating healthy veggies like broccoli, ladyfingers and capsicums and I totally understand the pain of their parents. But, if you make them watch Nutri Ventures, they will ask you to make healthy meals, I guarantee. This cartoon is about four heroes who travel in various food kingdoms and learn about the powers of each type of food that they find. With this cartoon, children can learn how important it is to eat a healthy diet and why junk food is not good for their health.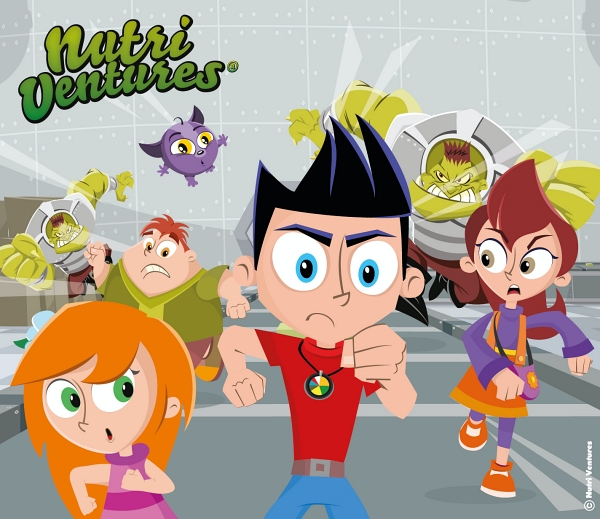 However, I want to warn you of something that I came to know from Linda, a mom of a five-year-old who provides psychology assignment help in Australia. According to her, some parents have complained about the inclusion of violence in the cartoon and that is why this show is not recommended for toddlers and kindergarten children. She says that this cartoon has certain mean characters that might upset the children.
#7 Backyardigans
My last suggestion is a cartoon that can help enhance imagination, problem-solving, creativity, and many crucial life skills. This cartoon is about kids who love to explore things. They travel to different countries and even through different eras to show how the culture has changed. It also includes musicals, dancing, and songs which are quite entertaining for the kids. It also teaches the kids how important friendship is in life and how they should choose their friends. This show is suitable for children of age 4 or above.
Watching cartoons can be quite beneficial for kids
Before I close this post, here are a few things that I would like to discuss with the parents, especially those who are still in a dilemma about whether their kids should watch these cartoons. Educational cartoons can have a profound effect on your kid's mental well-being and knowledge.
Kids can learn some valuable life lessons
They can understand why friendship is important in life
Cartoons encourage their imagination and enhance their speech and vocabulary
Cartoons make them aware of their emotions
Cartoons can help them understand the concepts that they have learned at school
How can parents ensure that their children are gaining all these benefits?
Your role as a parent is not just to help them find professional essay help for their academic work. Here are some ways you can ensure that your kids learn the lessons being taught in cartoons.
Take out some time and co-view the cartoons with your children. Your presence would make them feel good. Moreover, you can keep an eye on whether the cartoon is appropriate for your kids or not.
Ask questions about what they learned from the cartoon, what they liked about the episode, or just initiate a discussion on the episode and listen to their views.
Pursue activities onboard and let your kids learn. For example, if an episode talks about noise pollution, show your kids how much noise is all around us or how noise pollution is affecting us.
Watching cartoons together with your children could be something that will help you bond with one another. You never know, your kids might just look forward to those 30 minutes of the day when they will be sitting next to you watching their favorite cartoon.
What do you think? Would you allow your kids to watch any of these 7 educational cartoons mentioned above? If your kids already watch an educational cartoon, share their experiences with us.