Quotes are the best and easiest way to express feelings. Sometimes it happens to people (even including me) that they don't know the way how to share feelings in short lines including message. Here the quotes come and tends us to convey feelings, which directly connects with others. Cartoon lovers are like to gather cartoon toys, dresses and t-shirts even the wallpaper of laptop. And they would like to get some funny and cute cartoon character quotes also.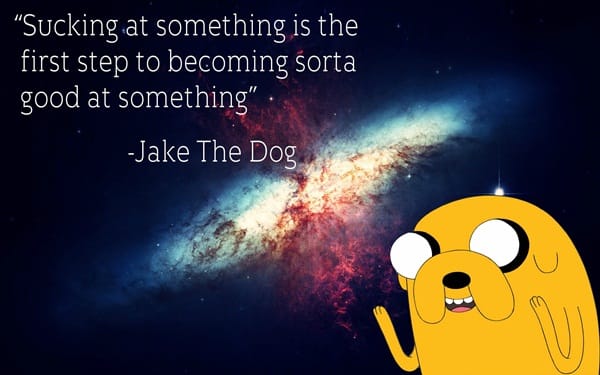 Why should we have funny and cute cartoon quotes:
No one can deny that funny cartoon characters always have been there to spiral up our life with happiness and laughter. And when it comes to give a start- kick in life as motivation, everybody does have their own source of that kick. And if you got that motivational/start-kick via cartoon characters, would be an effective.
Staying in touch with a quote keeps us connected to that particular character and we always got the message and feelings of cartoon character via quote. Basically it's all about, as the name suggested funny cartoon quotes, to maintain a smile for so longer.
There are many ways to include cartoon character quotes in life that's how you can feel quote message and that presence of that cartoon. The era of cartoon lovers causes us to trying different sorts of ways to get connected.
Cartoon character quotes on T-shirt:
Wearing quote written t-shirts are in trend now, somewhat kind of dude and stylish for boys and cute and attractive for girls. In market, anyone can have cartoon painted t-shirt with already written quote on it. And if you can't find desired ones, let the creativity comes out and do it yourself.
Cartoon character quotes as desktop wallpaper:
Individual can have any desired quote as wallpaper for desktop background. There are plenty of websites providing astonish quotes with humor. Just need to search perfect wallpaper with good quality and resolution.
Cartoon character quotes as tattoo:
Well, this is about madness with cartoons. People, who are passionate about cartoon characters or who are professionally working in this field, love to inke the body part with quote.
Funny and cute cartoon character Quotes
"Nakie is good. Nakie is Free. Nakie is Nakie!" -Tommy Pickles, Rugrats
Don't Ask Questions. I Just Have Fun! – Bugs Bunny
"People say nothing's impossible, but I do nothing everyday."- Winni the Pooh
"I Bet Your name's Mickey, cause You're so fine.You're so fine you…" – Johnny Bravo
Well, I can play in the centre, On the right and occasionally on left side". – Tom and Jerry
"I can tell you a million and a half things i have never heard of!"-Twister, Rocket Power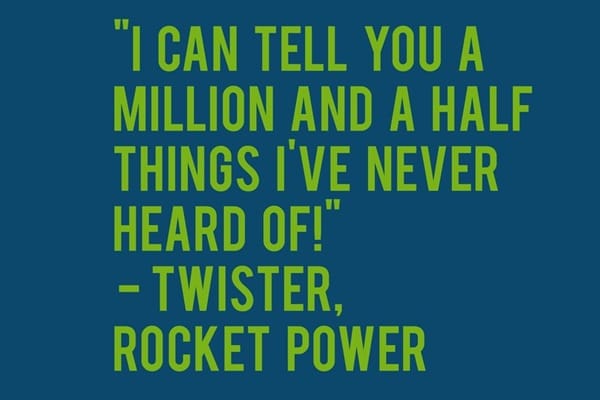 "I hate Cleaning up around here. What's the point? It's just gonna get dirty again". –Buttercup, The Powerpuff Girls
You will never know the true value of moment until of becomes a memory!- Spongbob Squarepants
Dear God.We paid for all this stuff ourselves, so thanks for nothing"-Simpsons
I'd be vegetarian if bacon grew n trees- Homer Simpsons
If people were meant to pop out of bed we'd all sleep in toasters. –Garfield
I want to sleep but my brain won't stop talking to itself- Garfield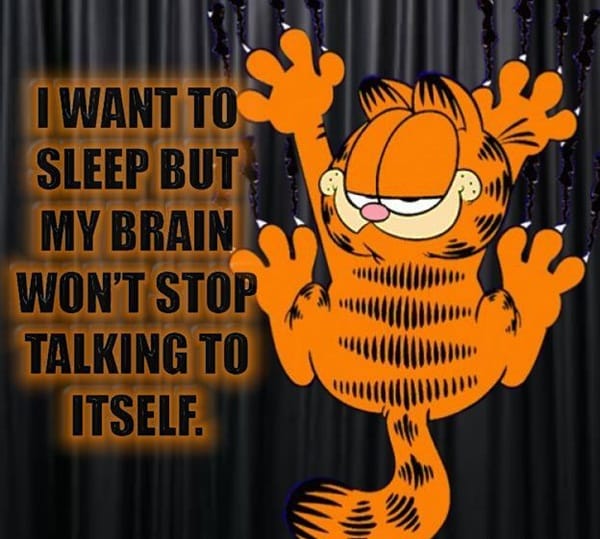 Eat one live toad the first thing in the morning and nothing worse will happen to you the rest of the day. –Dilbert
If at first you don't succeed… skydiving isn't for you. –Dilbert
Never leave your food dish under a bird cage. –Garfield
Accept that some days you are the pigeon and some days the statue. –Dilbert
Just because I don't care, doesn't mean I don't understand. -Homer Simpson
A little consideration, a little thought for others, makes all the difference.- Winnie the Pooh
"If there ever comes a day when we can't be together, keep me in your heart, I will stay there forever".-Winnie the Pooh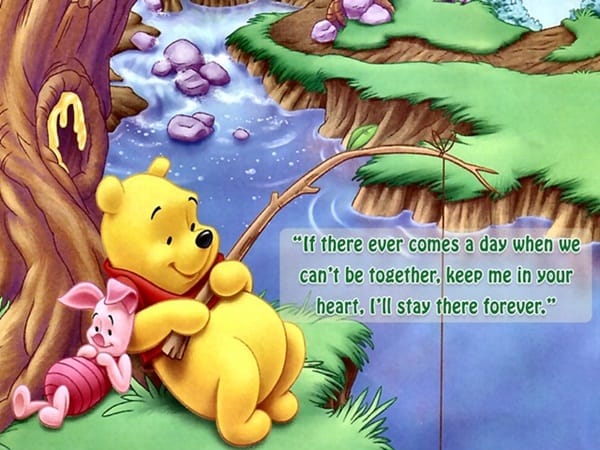 Arithmetic is being able to count up to twenty without taking out of your shoes-Mickey Mouse
Promise you won't forget me, ever. Not even when I'm a hundred.- Winnie the Pooh
When carrying a jar of honey to give to a friend for his birthday, don't stop and eat it along the way.-Winnie the Pooh
Before beginning a Hunt, it is wise to ask someone what you are looking for before you begin looking for it.- Winnie the Pooh
"Don't have a cow man!" –Erik cartman
"People said to follow your dreams, so I went back to bed!"- Garfield
Scooby Do Be Do- Scooby Doo
I'm ready, I'm ready, I'm ready! –Spongbob
Do…. Or do not. There is no try.- Yoda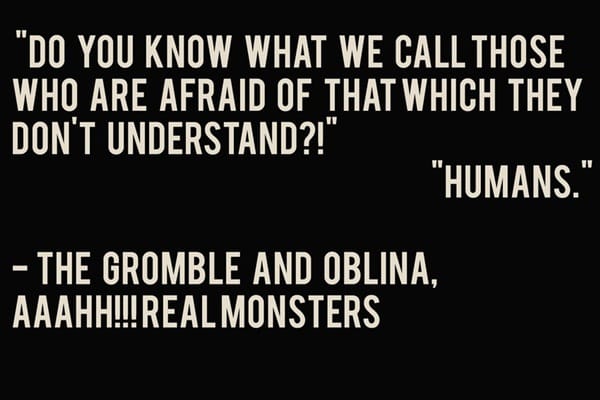 We can do this brain, Pray with me. Dear lord, Just stay out of our way!-simpsons
"The very things that hold you down are going to lift you up".- Timothy mouse from dumbo
Eh, what's up, doe? You can't shoot a wabbit- Bugs Bunny
"Do alligators alligates?"- Ralph (Simpsons)
"Where are you, my little object of art? I am going to collect you!"- Pepe le Pew
"Me fail English? That's unpossible".- Ralph(simpsons)
Arithmetic is being able to count up to twenty without taking off your shoes- Mickey mouse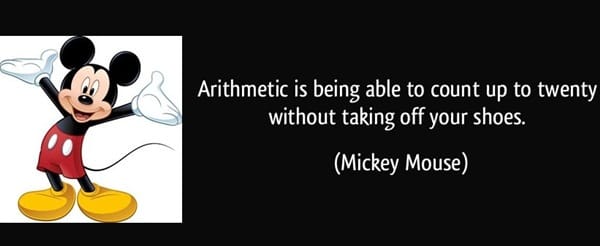 "If you live to be 100, I hope I live to be 100 minus 1 day, so I never have to live without you."-Winnie the Pooh
"Think it over, think it under."- Winnie the Pooh
"It is more fun to talk with someone who doesn't use long, difficult words but rather short, easy words like "What about lunch?"- Winnie the Pooh
"Happiness is anyone and anything that's loved by you"-Charlie brown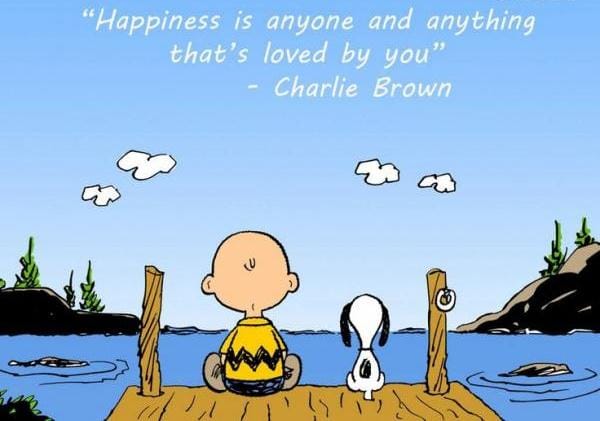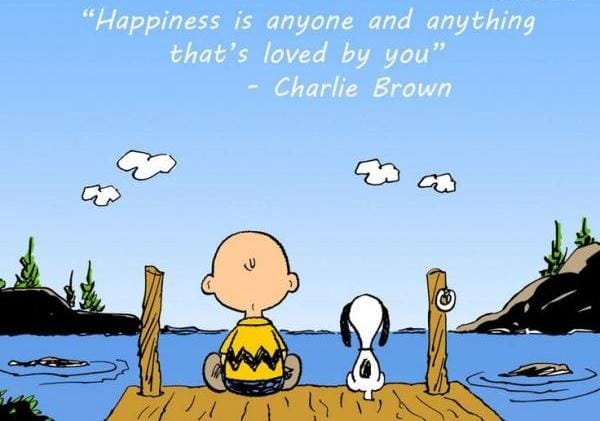 A quote consists of two or more lines where feelings are hidden and reader has to feel it. And if our favorite cartoon character has established a quote, better to stick with it. We have shared above funny and cute cartoon character quotes to serve our readers.
Enjoys the cartoon messages!