A kid's room should be welcoming and open for creativity and play. It should be a place where your child rules. One of the best ways to help your child feel comfortable and make it easy to learn, create, and have fun is by putting wall murals in their rooms.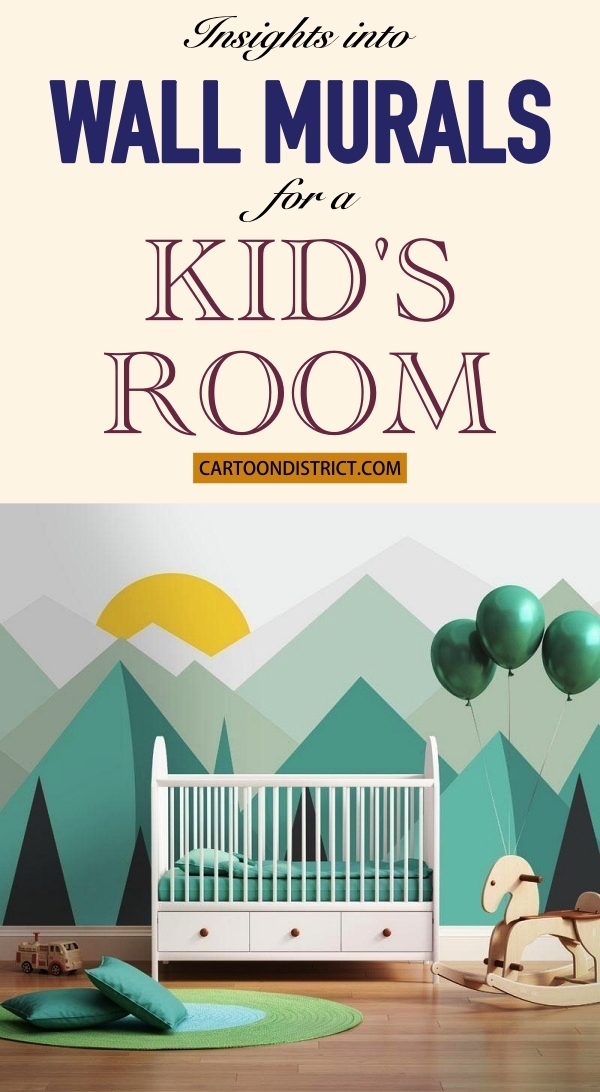 Murals enhance the look of a room. You can also use them to hide defects on the wall. For the little children, murals make their rooms exciting. Fortunately, there are numerous wall murals for kids to choose from. Reputable sellers like https://www.photowall.co.uk/wall-murals/rooms spoil you with options.
You could be wondering why wall murals for kid's rooms are essential. In this article, we shall answer this question comprehensively. You will also have insight into everything you need to know about children rooms' murals. Let's start by defining a wall mural.
What is a Wall Mural?
It is a piece of artwork often painted directly on the wall or hanged. You can also place a mural on the ceiling or any other permanent surface.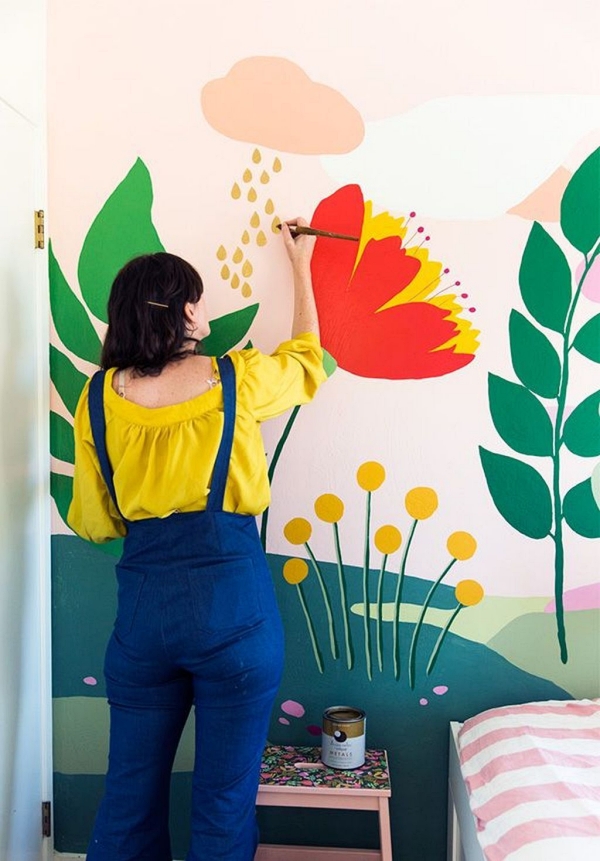 A wall mural could also be a large photograph placed on the wall. Most murals are designed with vinyl. A mural made with cast vinyl brings out the vibrancy and brightness of colours.
Murals to place on large walls are made with calendared vinyl. Successful wall murals should have some relevance to the people using the room. That's why murals with images such as cartoons, animals, and fancy characters entice the kids.
The market floods with various murals for kids' rooms to satisfy their inner desires and imaginations. The wall murals target different children age groups. They include the following;
Types of Children Wall Murals
Cartoon Themed
Almost all children age groups love cartons. Every kid has a favourite cartoon character they love, envy, and adore. Makers of murals for kids incorporate various cartoon characters and features to accommodate every child's taste.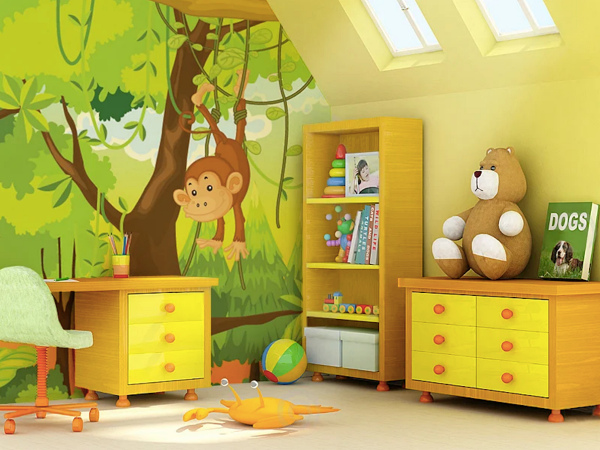 Your little bundles of joy would be pleased to see the likes of the ever famous Paw Patrol and the mighty Dinosaurs dominating the walls of their rooms. Other little tykes would be delighted to see Zuma, Rubble, Marshall, Skye, and other popular characters rocking their space.
Most cartoon murals contain charming and famous characters. They also come with vibrant colours and detailed features to create realistic and exciting scenery for the young ones. As a result, cartoon themed murals turn a child's personal space into a place of entertainment and interest.
Educational Themed
Children murals are also essential in educating kids. Such murals come with authentic information and details to help the child learn. They also come crafted attractively to lure the child into paying attention and enjoying what they learn.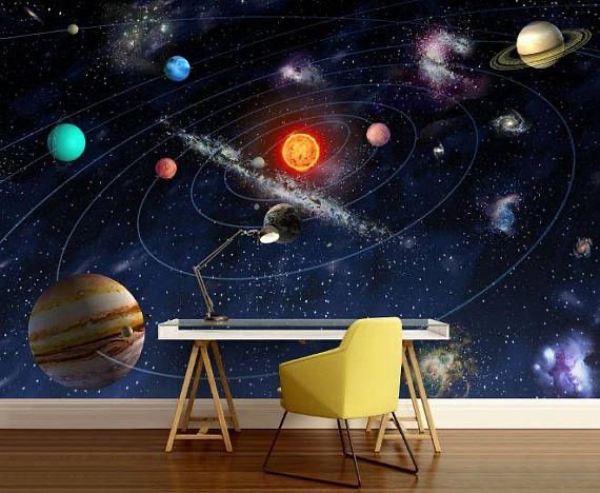 An excellent example is the Wonderful World mural. It helps your child learn Geography by knowing various world's locations. Another great example is the Satellite Map Infographic. With this mural, your child learns about the global map, latitude, different climates, and other related aspects.
Animal Themed
It's a no-brainer; kids love animals! Animal themed murals feature various creatures and birds. The animals could be from the wild or domesticated. Others have pictures of imaginary animals to help boost your child's imagination.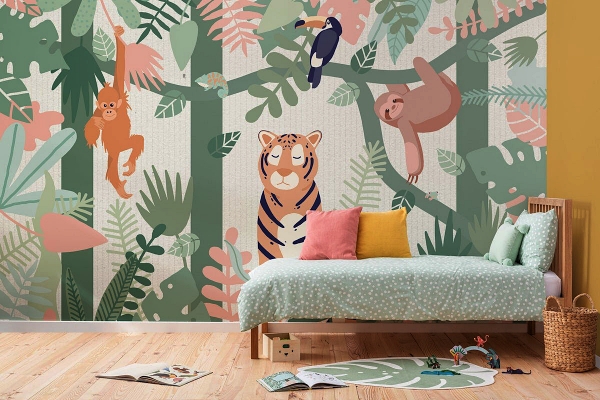 Other murals come with images of various birds and water animals. They also help the child to learn about different animal and bird species, including their habitats. Perfect examples include the Bengal Tiger representing the wildlife and Marine Panorama, showcasing the water life.
Murals like Fairy Raindrops excites young girls with their lovely images and pretty colours. Any kid would love pieces like Running Horses in their rooms.
Sports Themed
Murals with sports-themed motifs encourage the child to become more active in sports. Placing murals of the games or sports heroes your child love can prompt their interest in that particular sport.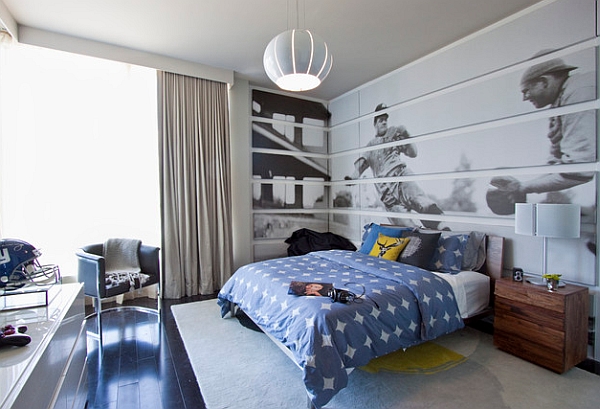 Playing Soccer is an excellent example of a wall mural that incites children to love football. Other examples include Skateboard Jump, Santiago, and Surfing murals.
Wall murals for kids impact the physical and mental growth of a child positively. It is, therefore, crucial to decorate your children's rooms and classrooms with murals. Despite arousing a pleasant mood, creating an outstanding style, children murals come with other benefits. They include;
Benefits of Wall Murals for Children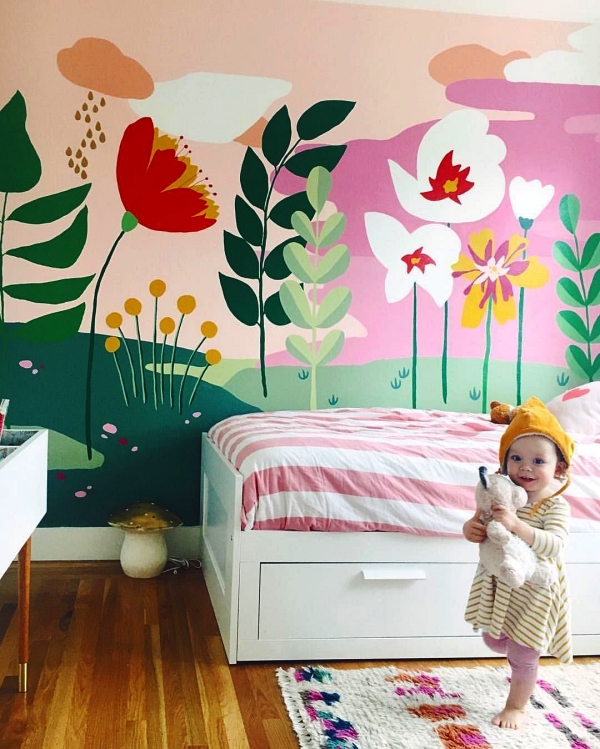 Murals can encourage a child to learn something new. By looking at a wall mural of something they love, kids develop the urge to become or be like that. For example, murals of drivers competing in a safari rally or bikers riding up the mountain. The kid will get encouraged to learn how to drive or ride.
Educational wall murals help kids to concentrate in class and grasp what they get taught. Inspirational murals enable your child to develop at his best.
Easy to Maintain
You can easily clean and maintain a child mural. You only need to remove it and have it wiped clean. Children wall murals come coated with an easy to clean material and are incredibly durable. They hardly bend or tear off.
Also, you can shift it from one point to another to change the look of the room. But you need to select murals for children from reliable manufacturers to enjoy this benefit.
Conceals Defects in the Kid's Room
Children are curious. They could damage the walls of their rooms while doing so. Some may draw or make dents on the wall. Placing a mural on such places helps conceal such an awful look.
Also, if your child's wall has any defects or stains, you can put a wall mural around the area to hide the flaw.
Conclusion
As illustrated above, wall murals for a kid come with many benefits. You will love the look on your child's face on installing murals in his room. Remember to consider the interior décor for perfect blending.
Before putting a mural in your child's room, know what they love and what motivates them. Then choose suitable designs, structures, and images based on the kid's space, like in the classroom or bedroom.